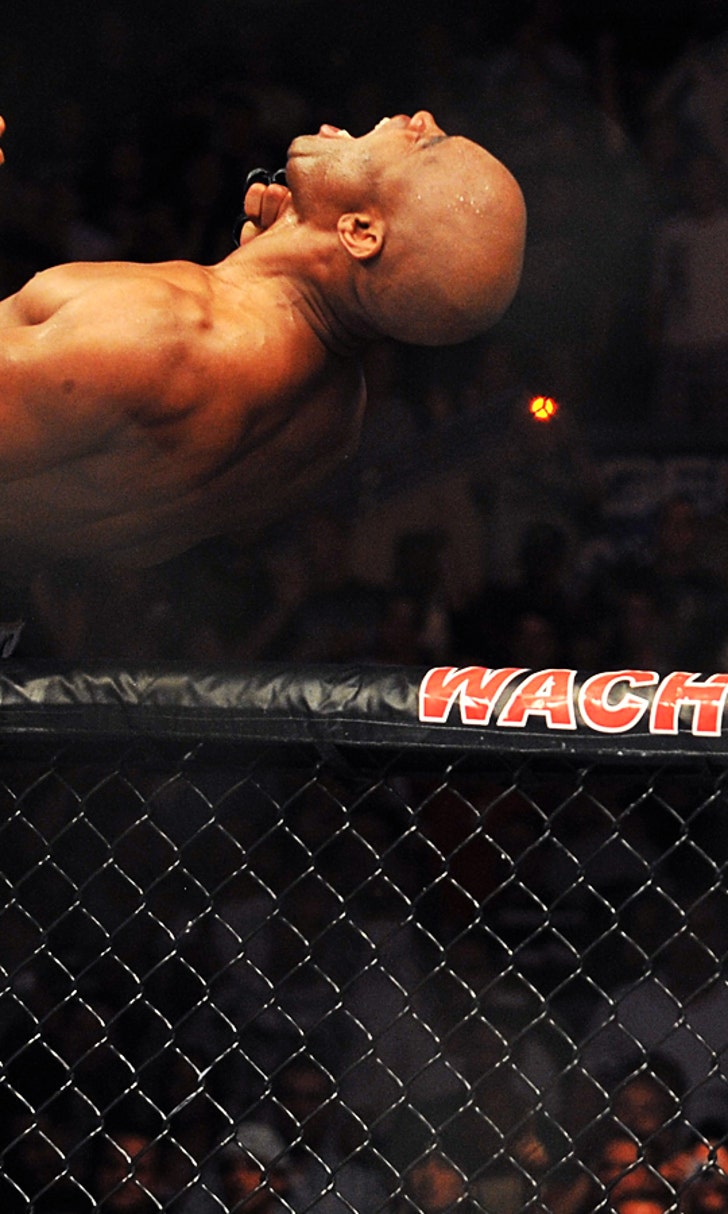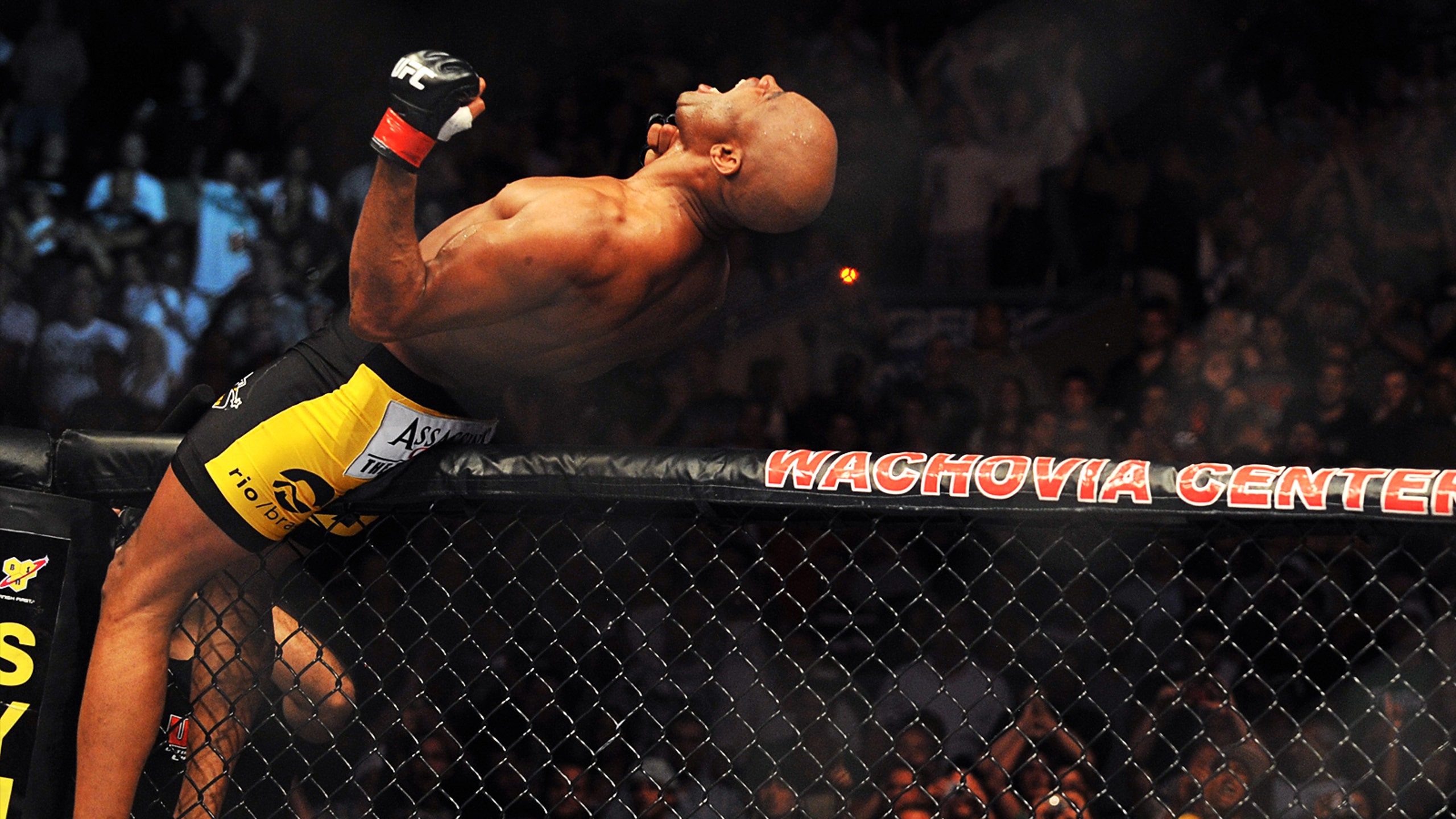 Silva defeats Diaz at UFC 183, unsure about future
BY foxsports • February 1, 2015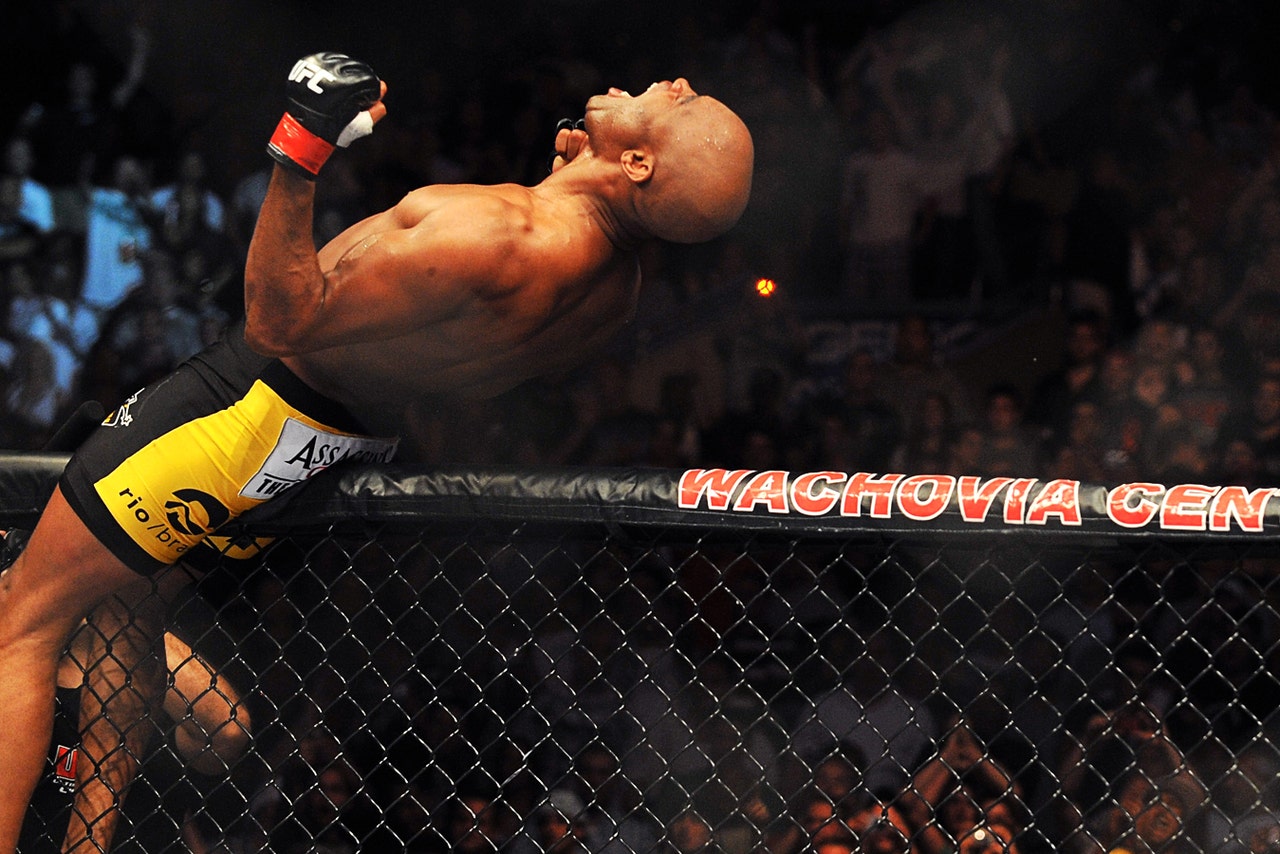 He's back.
Anderson Silva may not have gotten the flashy knockout victory, but after a rehabbing a leg injury for the past year he slipped and rolled with the punches just like he used to. For five full rounds, he moved as fluidly as he used to. He even managed to throw unforgiving low-kicks with his surgically repaired leg just like he used to.
And when it was all said and done, once Bruce Buffer announced him the victor over Nick Diaz inside of the MGM Grand Garden Arena, the former middleweight champion could do nothing more than let gravity take its toll on his body and his joyful tears by basking in the moment he'd been waiting on for more than a year. 
"Thank you, God, for giving me one chance (to) be here," Silva said alongside Joe Rogan in his post-fight interview. "Thank you (to) my family, my kids and my friends—my real friends."
Diaz, who lost a lopsided unanimous decision on all three judges' scorecards, wasn't so happy. He wasn't convinced he lost the fight.
"I think I won every round," Diaz told Rogan. "I love Anderson Silva; he's a great guy. This scoring, winning game goes back and forward. These judges, they don't like my attitude out here sometimes."  
UFC President Dana White noted that Silva looked tentative in his first fight back, saying he expected more from both fighters. Ultimately, though, he admired what Silva was able to accomplish on Saturday night.
"To go out there and do what that guy's still doing and to do what he's done to this point, it's amazing," White said. "I thought he physically looked good tonight. What he went through, that injury and coming back after over a year, you knew you weren't going to see the Anderson we remember. But getting five rounds in, getting a little more mentally confident in the leg and all the other things, we'll be able to tell by his next performance."
As White noted, plenty of people questioned how both fighters were going to perform after such long layoffs. Many also questioned how both fighters would behave while inside of the Octagon, especially considering how uncharacteristically cordial an often brash Diaz was in the week leading up to the bout.
Diaz, who's made a career from taunting opponents inside of the cage, often verbally antagonizing them to fight his type of fight, was no different in his bout against arguably the greatest fighter the sport has ever seen. Diaz opened the fight with his traditional trash talk, but went a bit further after he willingly placed his back against the cage and lied down in the center of the Octagon.
Silva, who's also blazed his own legendary trail with his playful taunting mid-fight, was unfazed by Diaz's antics.
"I wasn't playing at any moment, I was serious and that's what you saw," Silva told the media. "Throughout the years all you see is the truth and tonight was the truth. I did exactly what I trained to do."
At 39 years old, the question remains on whether or not Silva will continue to participate in the sport he once dominated for the better part of seven years. If it were up to him, his return to the Octagon at UFC 183 wouldn't serve as his farewell bout to the sport. But it isn't completely up to him, Silva said.
"This is my job," Silva said. "This is me. But I love my family; I need to talk to my family because this is more important in my life now."
---