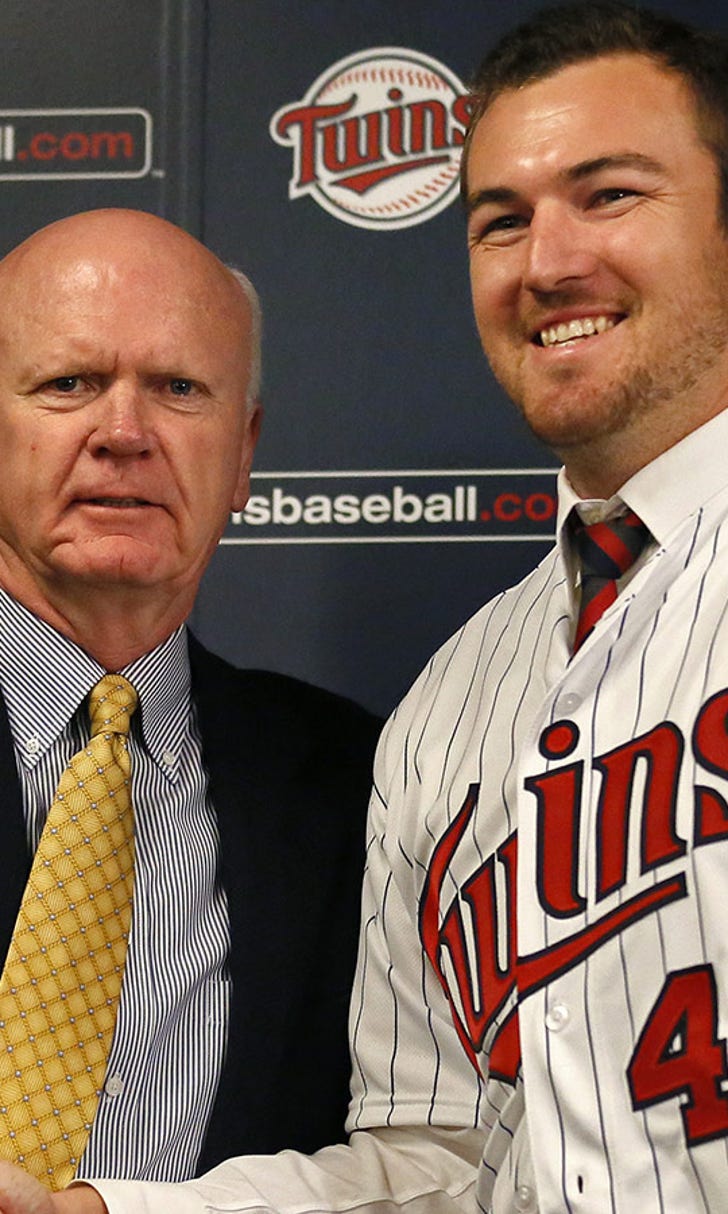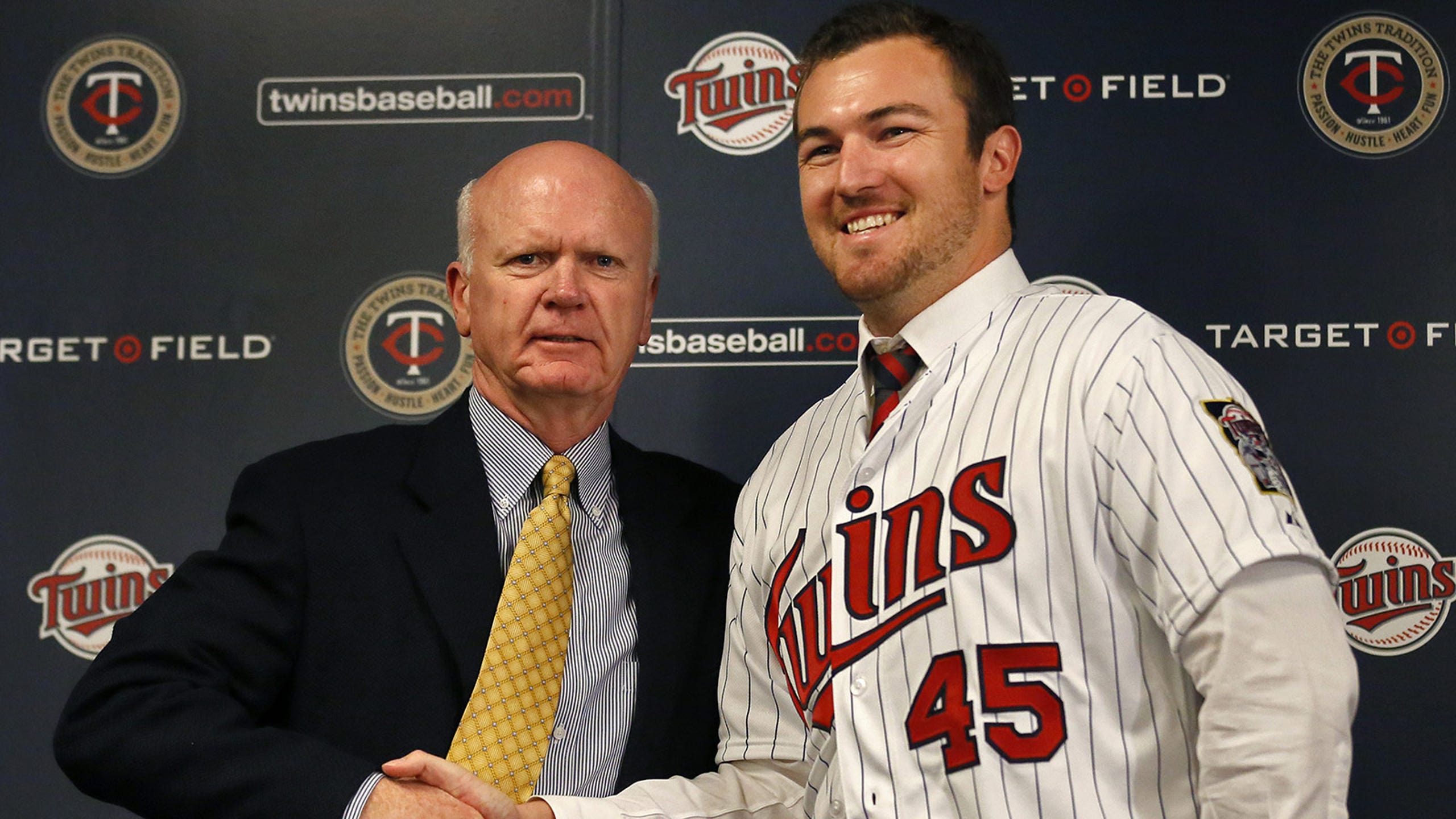 Signings prove rotation was top priority for Twins now and for future
BY foxsports • December 10, 2013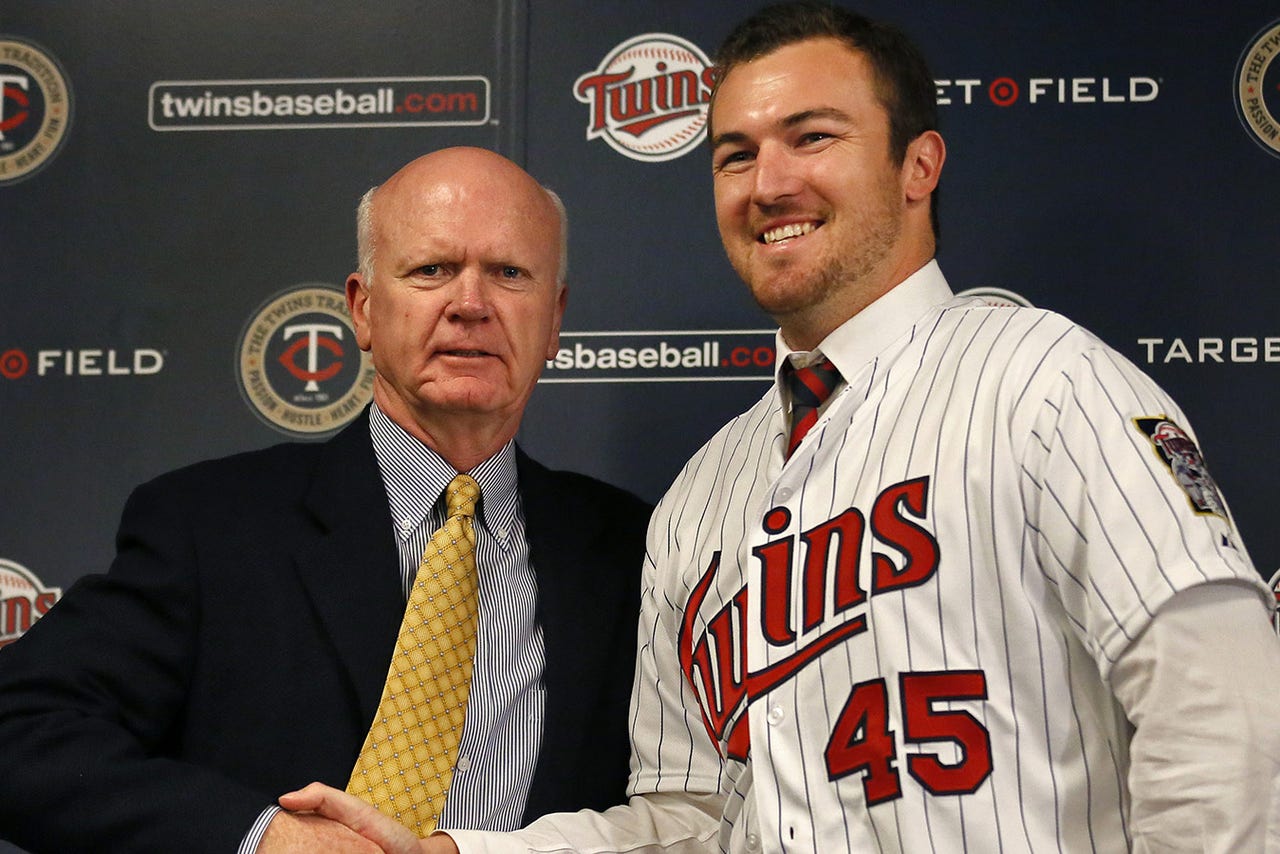 There's no beating around the bush when it comes to the
Minnesota Twins' starting rotation last year: it was bad.
Not just bad, but the worst in Major League Baseball,
statistically speaking. No starting staff had a higher ERA than the Twins
(5.26), and no rotation pitched fewer innings (871). Minnesota's starters also
ranked dead last in strikeouts (477) and had the worst opponent batting average
(.305) of all 30 starting staffs.
Given the recent acquisitions of Ricky Nolasco and Phil
Hughes, Minnesota's rotation will arguably be better than it was a year ago.
Just how much better, though, remains the question.
"I don't want to get too far ahead of myself, but
obviously when you sign two guys for the dollars we have here, we have high
hopes that we're improving this rotation," Twins general manager Terry
Ryan said last week. "That's what we're looking for."
The goal all along for Ryan and Minnesota's front office
this winter was to make starting pitching the No. 1 priority. The additions of
Nolasco and Hughes last week are an indication of that, as the Twins invested a
combined $72 million in those two pitchers. Nolasco's four-year, $48 million
deal was the largest free-agent contract in Twins history.
Nolasco gives Minnesota a dependable starter, as he's
pitched at least 185 innings in five of the last six years. He was solid for
the Dodgers down the stretch last year after being traded from Miami, going 8-3
with a 3.52 ERA with Los Angeles late in the year.
Hughes, meanwhile, struggled with the Yankees last year and
had one of his worst seasons as a pro. Ryan acknowledged last week that if
Hughes put up better numbers in 2013, the chances of the Twins landing him
would have been greatly diminished. Instead, Hughes wound up in Minnesota,
where he and the Twins hope a fresh start will be just what the former All-Star
needs to revitalize his career.
There's a chance the Twins might not be done adding to the
rotation, either. Several reports this week have linked Minnesota to free agent
Bronson Arroyo. While Arroyo is getting up there in years -- he'll turn 37
before the season starts -- he could still very well be a reliable arm in the
rotation. Last season with Cincinnati he logged 202 innings for the second
straight year. In fact, he's pitched 199 innings or more in each of the last
nine seasons. Given that the Twins need their starters pitching deeper into
games, Arroyo could be a good fit in Minnesota.
Ryan was asked last week if the Twins were possibly looking
to add another pitcher to the mix this offseason. He wouldn't commit one way or
the other, but acknowledged that the roster as a whole remains a work in progress.
"We've got to continue to try to improve this team.
There's still quite a bit of winter left before we report to Fort Myers,"
Ryan said. "There's no reason to think we can't continue to at least look
and see what's out there still. There's still a lot of people out there
available."
With Nolasco and Hughes now in the fold for the foreseeable
future -- Nolasco signed a four-year deal, while Hughes' contract was for three
years -- the Twins are hoping to right the ship not just in 2014 but beyond. Both
Nolasco and Hughes indicated that the opportunity to help turn things around on
the mound was one reason they were drawn to Minnesota.
"The fact that the organization wanted to bring me in
not just for one year but to be a part of something certainly played a
role," Hughes said. "The struggles that took place on the mound last
year, I'm happy to come in here along with Ricky and see if we can improve on
some of those things and take this team where we believe it belongs."
As for the immediate future of the starting rotation, it
appears Minnesota has four of the five starters for the Opening Day rotation in
place. That includes the newcomers Nolasco and Hughes, along with right-hander
Kevin Correia -- the team's most consistent starter in 2013 -- and right-hander
Samuel Deduno. While Deduno missed all of September with a shoulder injury, he
should be good to go this spring.
So who breaks camp as the team's No. 5 starter? That will
likely be one of the biggest question marks in spring training. As it stands
now, there are a handful of in-house options to fill that spot. Among the
choices are Kyle Gibson (who debuted this past year) and left-handers Scott
Diamond and Andrew Albers. Right-hander Vance Worley, acquired last offseason
in a trade with Philadelphia, was the 2013 Opening Day starter but spent most
of his disappointing season with Triple-A Rochester. He could also get a shot
to crack the starting rotation.
If Minnesota does go out and acquire yet another free-agent
starter -- or a pitcher via free agency -- that would only strengthen the
rotation even more and provide an added level of competition this spring.
The Twins might not have added the ace that fans were hoping
for, but coming off of three 90-loss seasons, that wasn't going to be easy (or
realistic) to do. Instead, Minnesota hopes a pair of veteran arms can help
steady the rotation in 2014.
"We have just got to get more innings and more quality
innings and deeper into games to give ourselves a chance," Ryan said.
"We have not done a very good job on that rotation over the last couple
years. This is a start in trying to get the rotation solidified, for
sure."
---