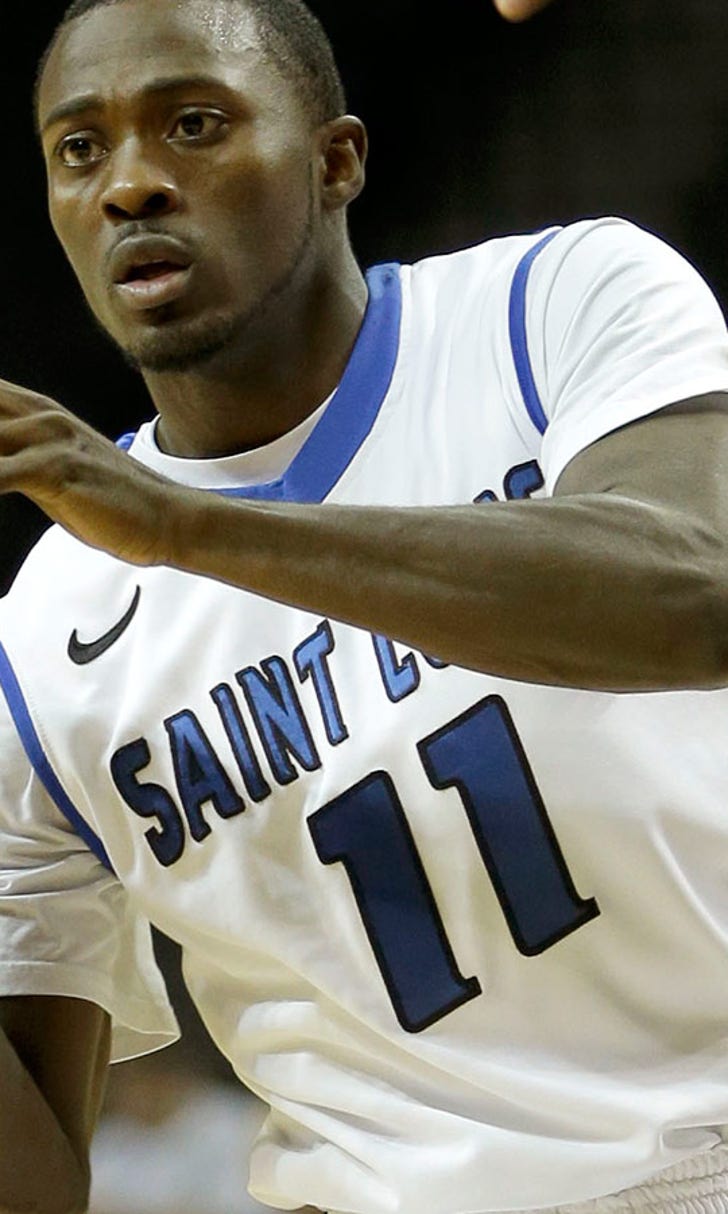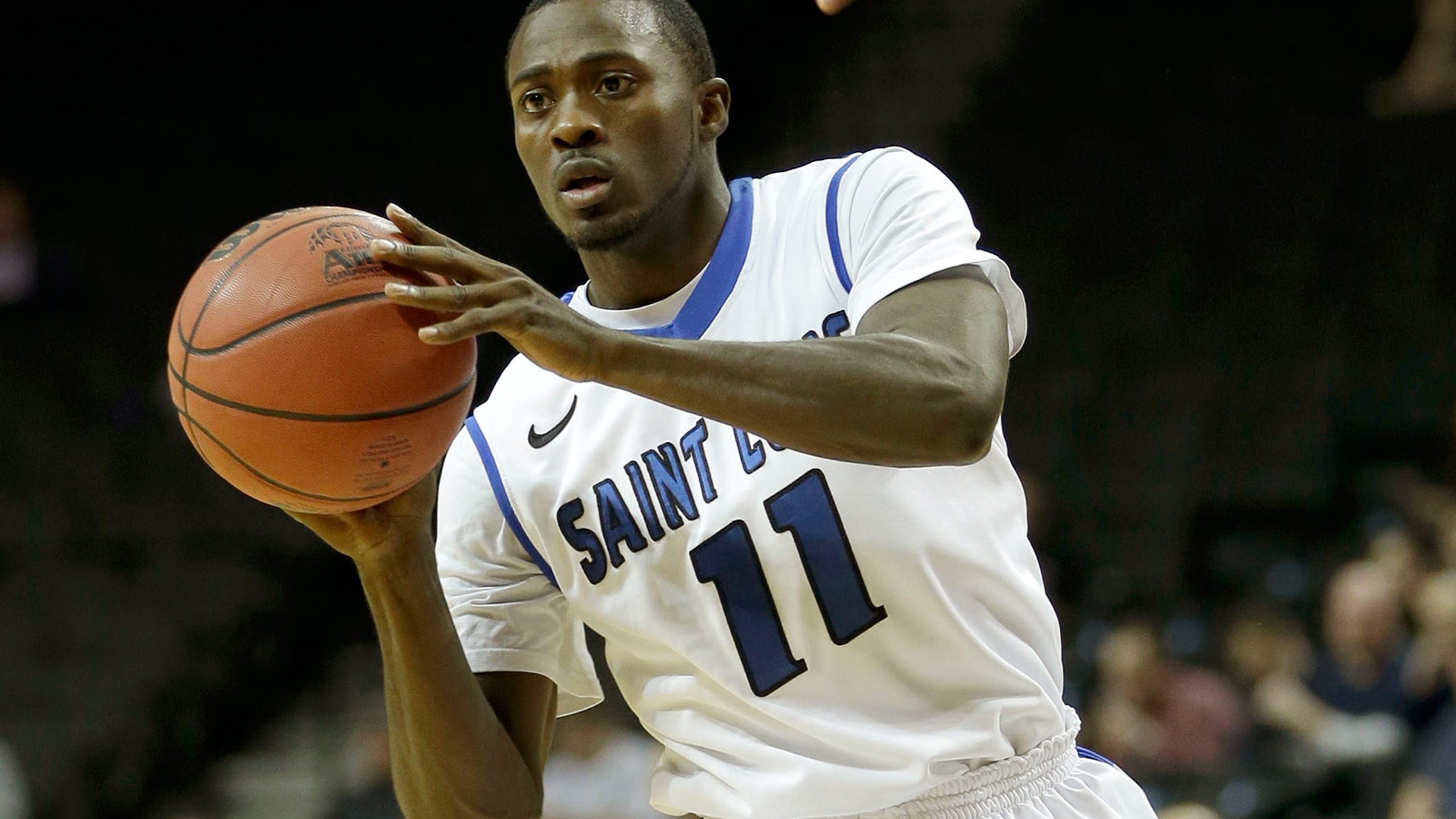 Second-half swoon dooms Billikens in upset loss to St. Bonaventure
BY foxsports • March 14, 2014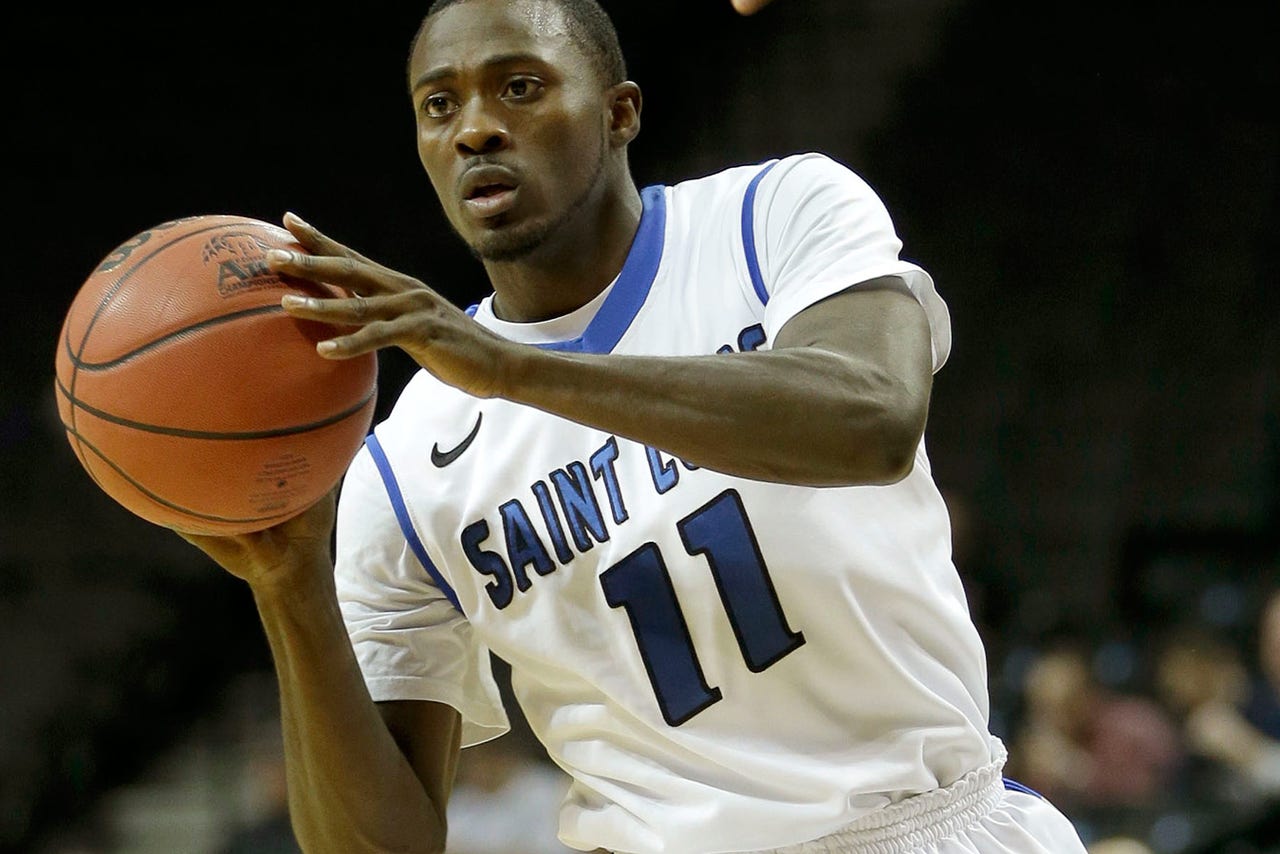 Saint Louis University's late-season swoon continued Friday in the quarterfinals of the Atlantic 10 Conference Tournament.
This time, however, the 18th-ranked Billikens' second-half struggles earned them an early flight back home from New York.
SLU led by 10 points at halftime but wasn't able to put No. 9 seed St. Bonaventure away. The Billikens suffered their fourth loss in five games with a 71-68 defeat when the Bonnies' Jordan Gathers hit a 3-pointer at the buzzer.
"I thought that the first half we played pretty well," SLU coach Jim Crews told reporters. "I thought we ran well. We were sharp offensively. We did some good things defensively. We committed too many fouls in the first, I think, nine minutes, got them to bonus, but the last 11 minutes, we were really sound defensively. 
"I thought a little of a negative in the first half, though, was we kind of had it going our way and we took really quick shots when we were getting good results by just staying with the offense. And then, obviously, we weren't very good the second half. When you give up 43 points like we did ... we're not going to win from that standpoint."
Yes, the madness of March claimed another high-profile victim. "We went in with a lot of confidence thinking that we can give them a game," St. Bonaventure coach Mark Schmidt said.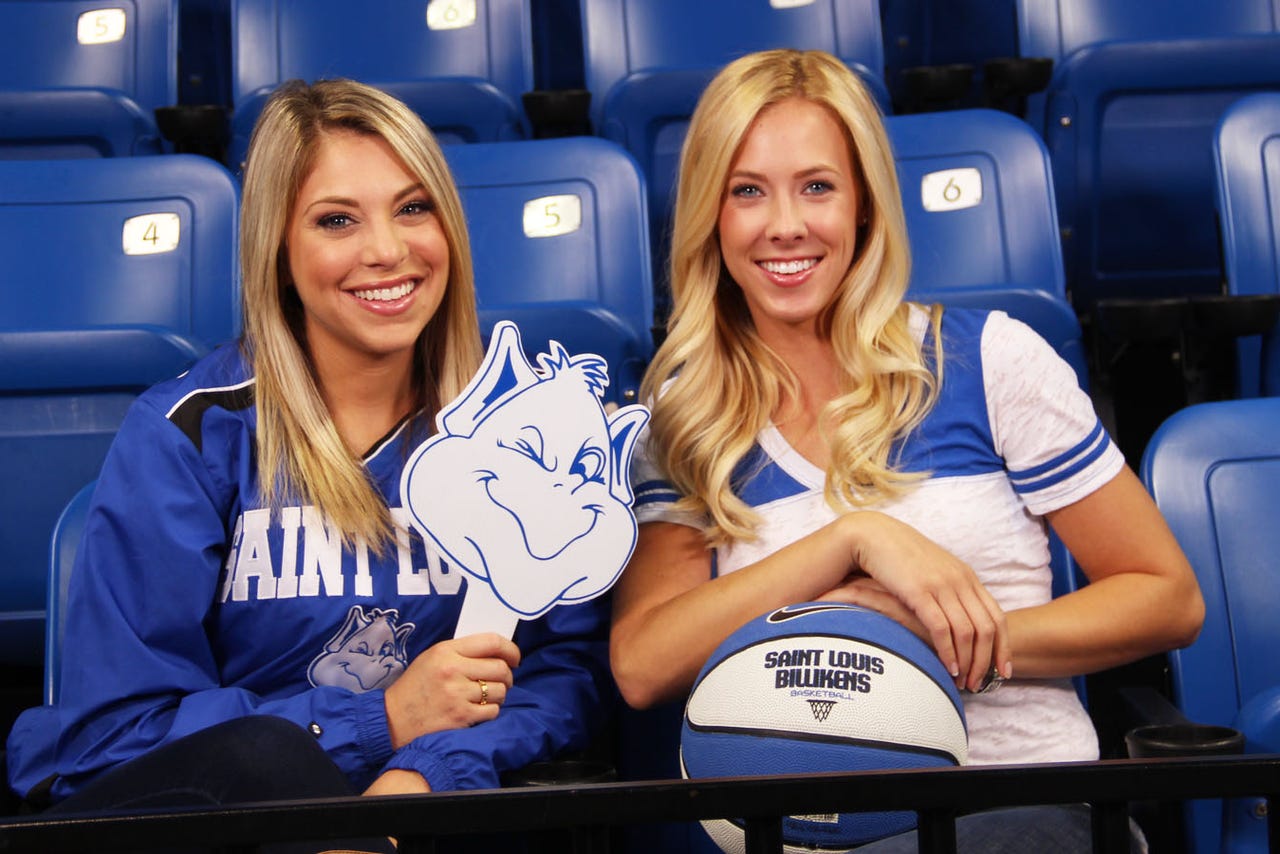 FOX SPORTS MIDWEST GIRLS: Read their bios, check out their upcoming appearances and view their photo galleries and videos.
But this is kind of more of the same for the blundering Billikens (26-6), who got a career-high 21 points from Mike McCall Jr. but were outscored 43-30 in the second half by the Bonnies (18-14) and plagued by some of the same problems that have hurt them of late.
SECOND-HALF STRUGGLES
SLU has been outscored in the second half in six of its last eight games, largely because of its defense.
The Billikens have allowed an average of 37 points in the second half over their last five games, including three contests in which their opponents scored 40 or more.
Saint Louis turned the ball over 10 times in the second half, including four from Jett. The A-10 Player of the Year, Jett finished with nine points on 4-of-11 shooting, eight assists but also six turnovers. The Bonnies scored 23 points off SLU's 14 turnovers.
The Billikens missed five layups in the second half, including three in the final 7:44. SLU struggled with the Bonnies' 1-3-1 zone defense in the second half, particularly their trapping on the perimeter with lengthy defenders, and each of those misses near the basket loomed as even more significant.
"I didn't think they were aggressive with it," McCall said of the Bonnies' zone defense. "I thought it was just ... holding the ball and not attacking it. They were trying to turn us over and stuff like that, and I just probably should be more aggressive with it but wasn't."
"We didn't really show that we could make plays against it," senior forward Dwayne Evans said, "and that ended up being the story of the second half."
After shooting 57.1 percent (16-28) from the field and 36.4 percent from 3-point range (4-11) in the first half, Saint Louis shot just 37 percent from the field (10-27) and 30 percent from 3 (3-10) over the final 20 minutes.
HOT-SHOOTING BONNIES
St. Bonaventure, of course, went the other way.
Led by guards Charlon Kloof and Matthew Wright, who each scored 22 points, the Bonnies shot 51 percent for the game (26-51) and a season-best 58.3 percent from 3-point range (7-12).
SLU entered the quarterfinal matchup leading Division I schools in opponents' 3-point shooting percentage at 27.5 percent.
In the second half, St. Bonaventure was even better. The Bonnies shot 59.3 percent from the field (16-27) and 66.7 percent from 3-point land (6-9) over the final 20 minutes. The last 3-pointer, Gathers' game-winner, came after he missed five of his first six shots.
St. Bonaventure was able to turn its defense into offense.
"We were active, kept them out of the paint for the most part," Schmidt said. "And that's what, from a defensive standpoint ... it helped us offensively. We got some steals and we got some easy baskets, and that's how you shoot 59 percent in the second half. ... You can't attack them; their set half-court defense, it's just too good. They do a tremendous job of ball screen defense and knocking the big guys off the post. You need to get some stuff in transition, and we got 23 points off of turnovers, and that was critical."
TIME TO REST?
If there is a silver lining to an upset loss in the quarterfinals, it is that SLU returns home early and will have a chance to rest before the NCAA Tournament starts next week.
"I don't know if it's a benefit or not," Crews said. "I guess if you win a couple games or a first game, you can say it is. If you lose, you can say, 'Well, you got rusty.' I mean, we can do all that all we want. We just need to get better this week and try to see what happens."
Of course, having four days between the Massachusetts game and the St. Bonaventure game didn't seem to help the Billikens all that much.
You can follow Nate Latsch on Twitter (@natelatsch) or email him at natelatsch@gmail.com. 
---