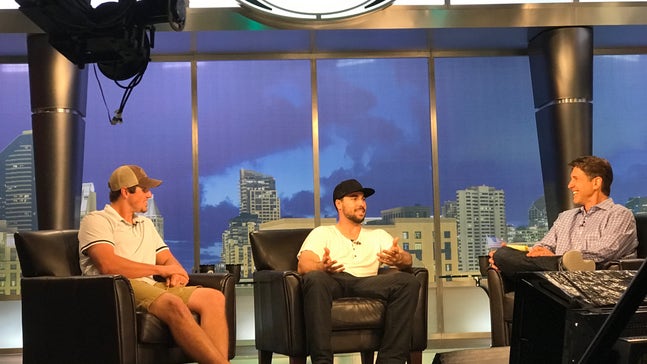 #SDLive Tune-In Info
Published
Dec. 1, 2015 7:20 p.m. ET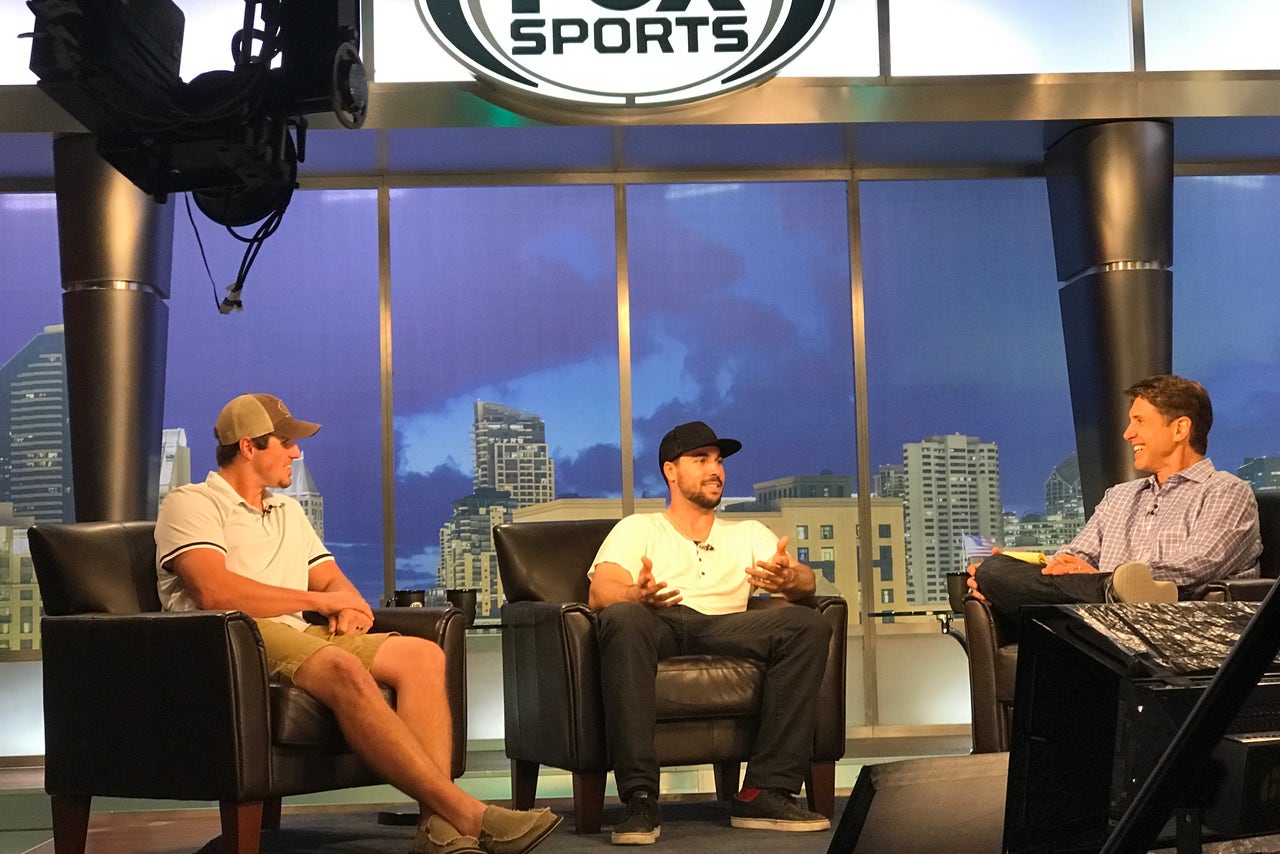 Check back for information on the next #SDLive, including guests and airdates on FOX Sports San Diego.
Next Episode: Tuesday, September 27th @ 10:30 p.m., immediately following Padres Live.
Episode Information:
On the latest episode of #SDLive, Mike Pomeranz is joined by San Diego Padres outfielder, Hunter Renfroe, and Padres catcher, Austin Hedges.
- Renfroe and Hedges talk about their experience in the minor leagues and how it felt to win the PCL Championship.
- Pomeranz asks about the moment Renfroe and Hedges received the call that they would be in the big leagues and the adjustments they've had to make.
- Hedges and Renfroe reflect on the season and how the team reacted when Hunter Renfroe was intentionally walked during his first at bat.
- The two Padres discuss their plans for the off season and what they want to accomplish throughout the last of the 2016 season.
Replays*:
9/28 @ 2:30 a.m., 8:30 a.m., 5:00 p.m. and 11:00 p.m.
* All times subject to change
CLICK HERE for videos from all the previous #SDLive episodes.

---