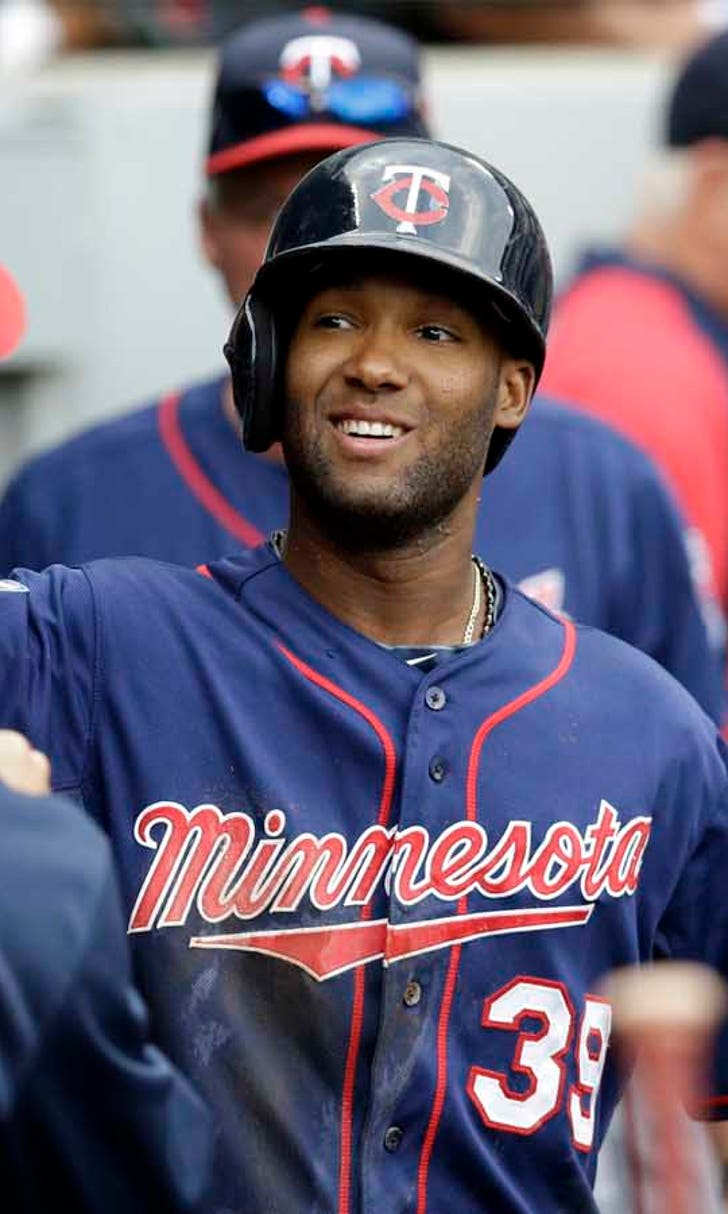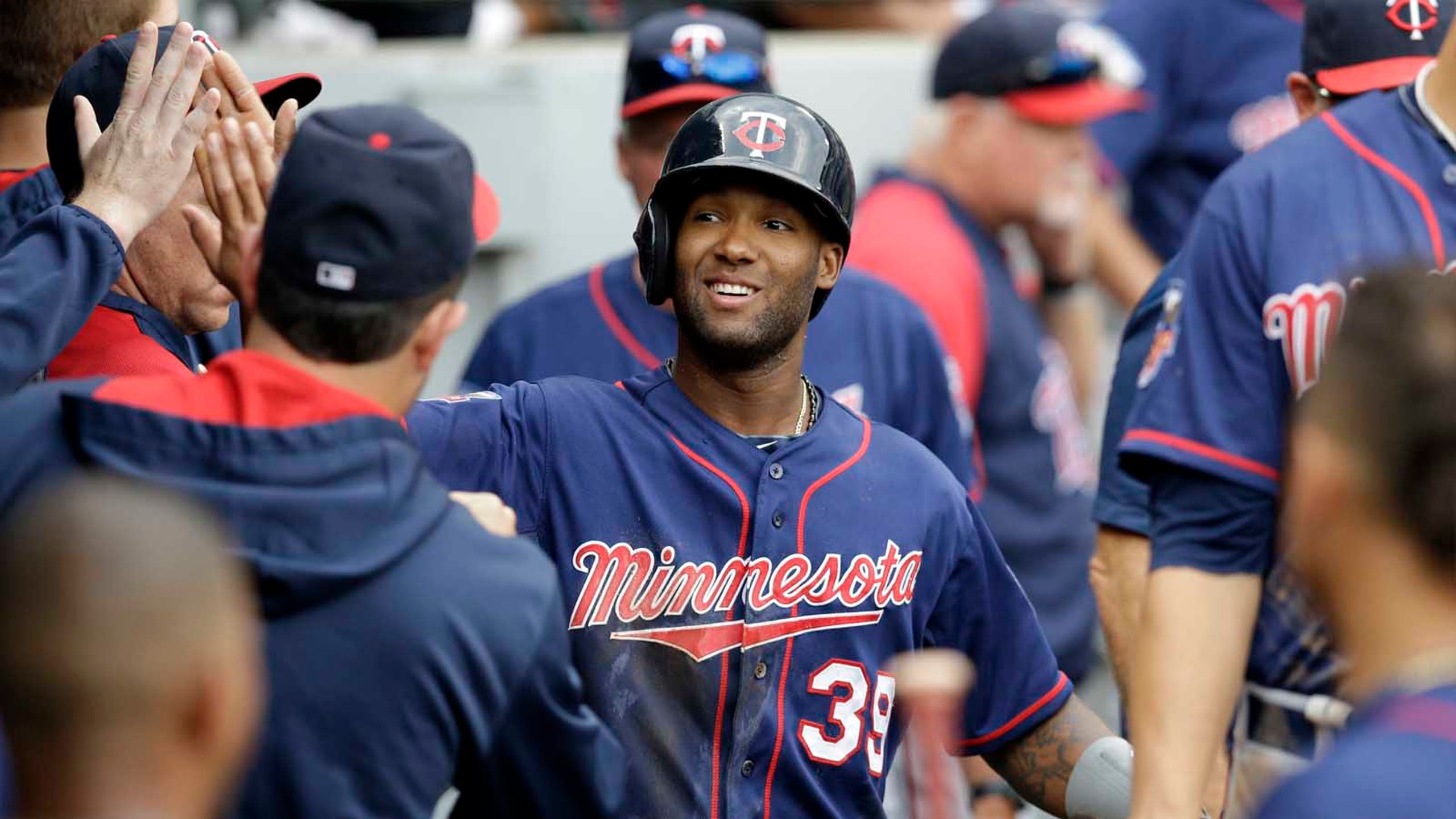 Santana excites Twins fans with five hits in win over White Sox
BY foxsports • August 3, 2014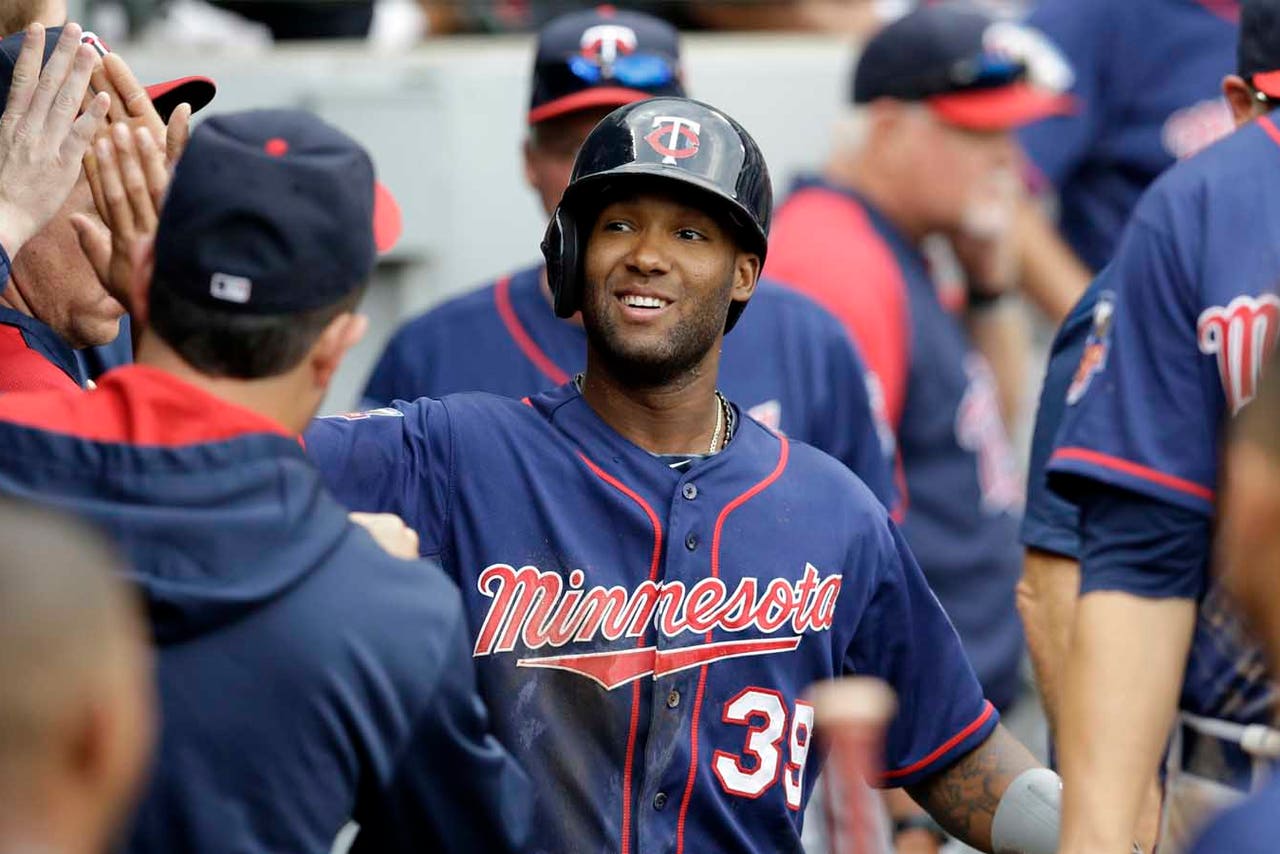 With the Minnesota Twins out of contention and in last place in the division, fans of the team will likely turn their attention to the younger players on the roster, especially those who figure to be a part of the Twins' future.
Danny Santana is doing his part to draw some of that attention his way.
Minnesota's center fielder finished Sunday's game with a career-high five hits -- as well as four RBI and a pair of runs scored -- to help key the Twins' 16-3 thrashing of the White Sox in the series finale at U.S. Cellular Field. Two of his five hits came in Minnesota's nine-run eighth inning, which helped break the game open as the Twins won the three-game series.
"It's my best game right now in the big leagues," Santana said. "I tried to concentrate on the game and do good."
The 23-year-old Santana made his major league debut on May 5 and has since been one of the Twins' most exciting players to watch. He's also taken to his new position well as a shortstop-turned-center fielder out of necessity. Santana entered Sunday's game batting .309 with 23 RBI and 59 hits, and only added to those totals with an impressive performance in the series finale.
Santana's 52 games are enough of a sample size to judge his success this season. After raising his average to .325 with his five-hit day, the Dominican Republic native has shown that he can hit at the major league level.
"He had a good day. Five hits, that's kind of an understatement," said Twins manager Ron Gardenhire. "He's a nice-looking player. Playing center field, he's a shortstop. He's fun.  . . . We're starting to see some of these young guys. That's going to be a lot of fun for this ball club."
Batting leadoff for Minnesota, Santana finished a home run shy of the cycle Sunday, just one day after he belted his fifth homer of the season. It was his RBI triple in the top of the eighth inning that not only gave the Twins a 5-3 lead but helped ignite what turned into a crazy inning for Minnesota's offense. Crazy enough, in fact, that Santana came to bat later in the inning and reached for the second time in the eighth on an infield single that scored catcher Eric Fryer to put the Twins up 12-3.
Earlier in the game, Santana drove in a pair of runs in the top of the sixth when he doubled off reliever Javy Guerra to put the Twins on top 4-3. He also singled in his first at-bat of the day to lead off the game, and dropped a bloop single into left field in the top of the ninth inning to complete his five-hit effort.
"In the last at-bat I tried to hit the ball in the game or maybe a homer, I don't know," Santana said. "He threw me a slider and I missed the pitch."
There was plenty of offense for Minnesota as the Twins finished with 16 runs on 23 hits, including back-to-back-to-back home runs by Chris Parmelee, Oswaldo Arcia and Eric Fryer in the ninth inning. All nine starters had at least one hit, and eight different players had multi-hit games. But Santana's five hits were the most of the day and equaled the most by a Twins player this season.
The Twins are hoping Santana will be a fixture of this offense for years to come. If his rookie year -- and Sunday's performance -- is any indication, he'll certainly be one player worth watching.
FOX Sports North's Kevin Gorg contributed to this report.
Follow Tyler Mason on Twitter
---