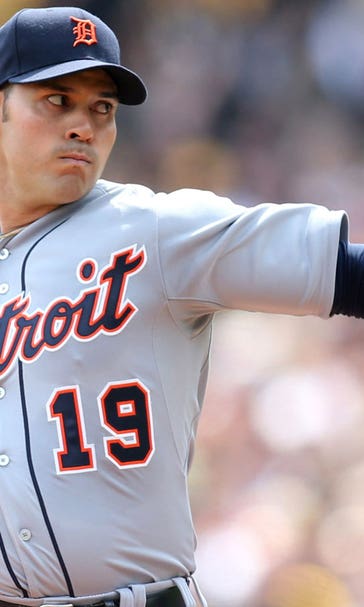 Sanchez struggles in Tigers' first loss of season
April 13, 2015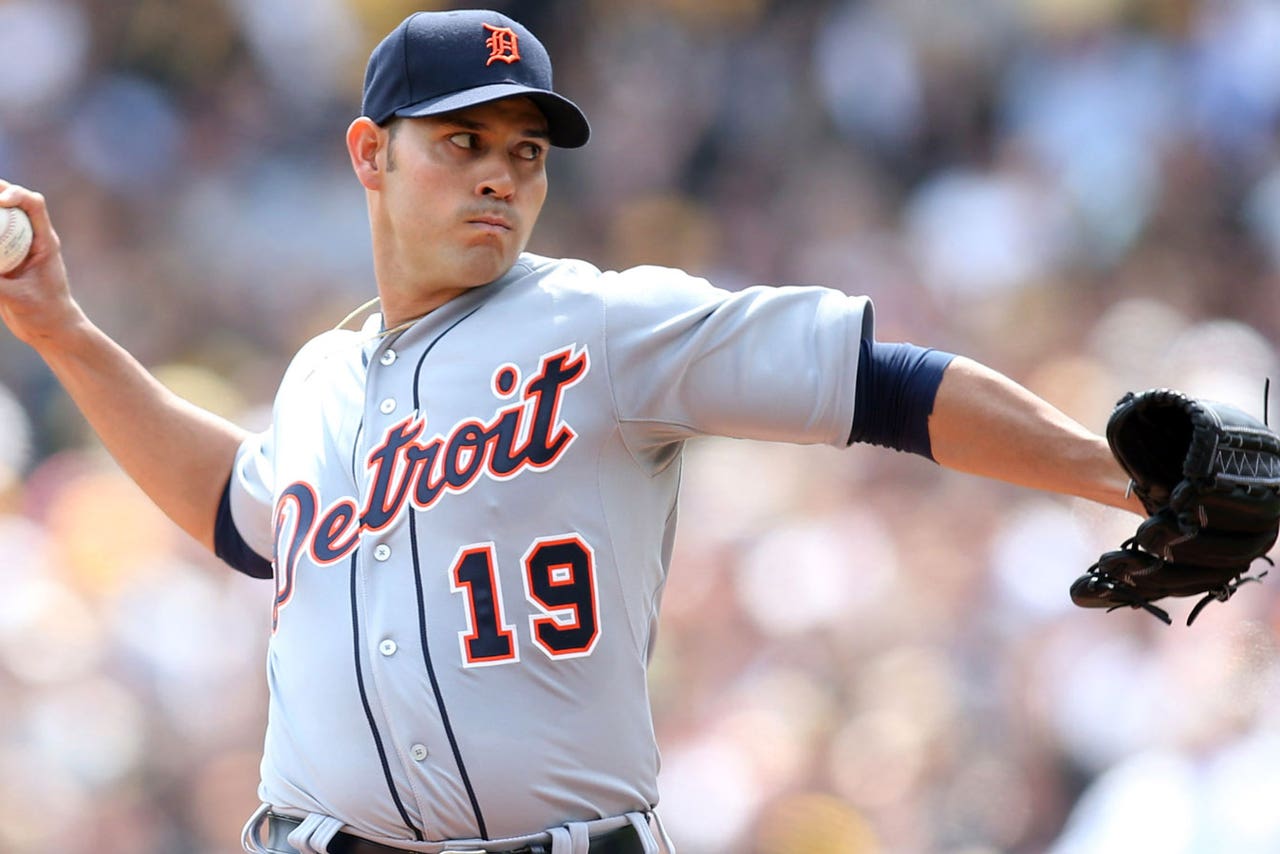 Jim Leyland said it at least 50 times a season, and he's never been proven wrong.
"The only momentum in baseball is your next day's starting pitcher."
On paper, everything was going Detroit's way heading into Monday's afternoon game with the Pirates. The pitching didn't give up an earned run in the first three games and the offense was setting franchise records in a 6-0 start. Meanwhile, the Pirates were just 2-4 heading into their home opener.
And, just like Leyland always said, none of that meant a thing. The Pirates got a good outing from their starter, the Tigers didn't and Pittsburgh walked away with a 5-4 victory.
Anibal Sanchez, who hadn't given up two homers in the same start since 2013, gave up one on his first pitch of the game and two more in the seventh inning. 
"It's not a good feeling," Sanchez said. "I'm trying to get ahead in the count, and a couple guys took advantage of first-pitch fastballs that I left up. It's really frustrating, especially as good as I was through six innings, but that's baseball."
On the other side, Gerrit Cole dominated Detroit's offense for the first six innings, allowing two baserunners while striking out eight.
"Cole was good -- really good," Tigers manager Brad Ausmus told FOX Sports Detroit's John Keating after the game. "He was going to be tough to score on the way he was pitching, no matter what."
The Tigers finally got to Cole in the seventh, loading the bases on two singles and a 3-2 walk. Protecting a 2-0 lead, and knowing Cole's endurance issues, Pittsburgh manager Clint Hurdle went right to the bullpen. 
Nick Castellanos tried to jump Jared Hughes's first pitch, but he grounded a hard sinker into an easy 6-4-3 double play. That got Detroit on the board, but Hughes finished off the rally by getting Alex Avila to pop out.
In the bottom of the inning, Pedro Alvarez and Corey Hart homered off Sanchez, making it 5-1, and Detroit's ninth-inning rally fell short as Castellanos grounded into another first-pitch double play.
"Sanchie had really good stuff and really good command, but the numbers just didn't turn out the way they have been for him," Ausmus said. "They hurt him on a couple mistakes, but I'm not worried about it."
Sanchez gave up several homers in spring training, but isn't worried that there is a problem.
"Spring training and the regular season can not be compared," he said. "In the spring, you are working on things and getting into shape, and you don't throw like you do in real games.
"Today was just a little bump."
Given his track record, it isn't one that the Tigers will expect to hit very often. 
The Tigers now get 26 hours off in Pittsburgh before the series continues Tuesday night (6 p.m. pregame, 7:05 first pitch on FOX Sports Detroit). 
---