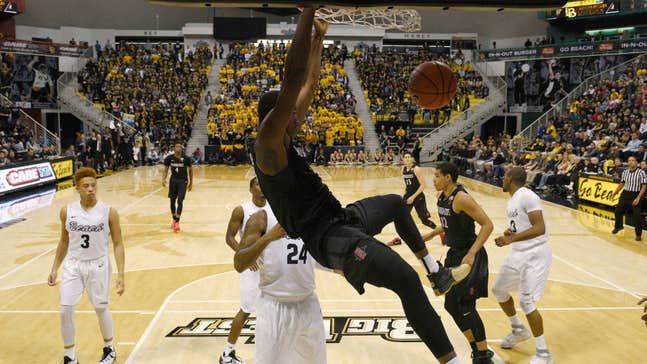 San Diego State holds off Long Beach State 76-72
Published
Dec. 2, 2015 11:41 a.m. EST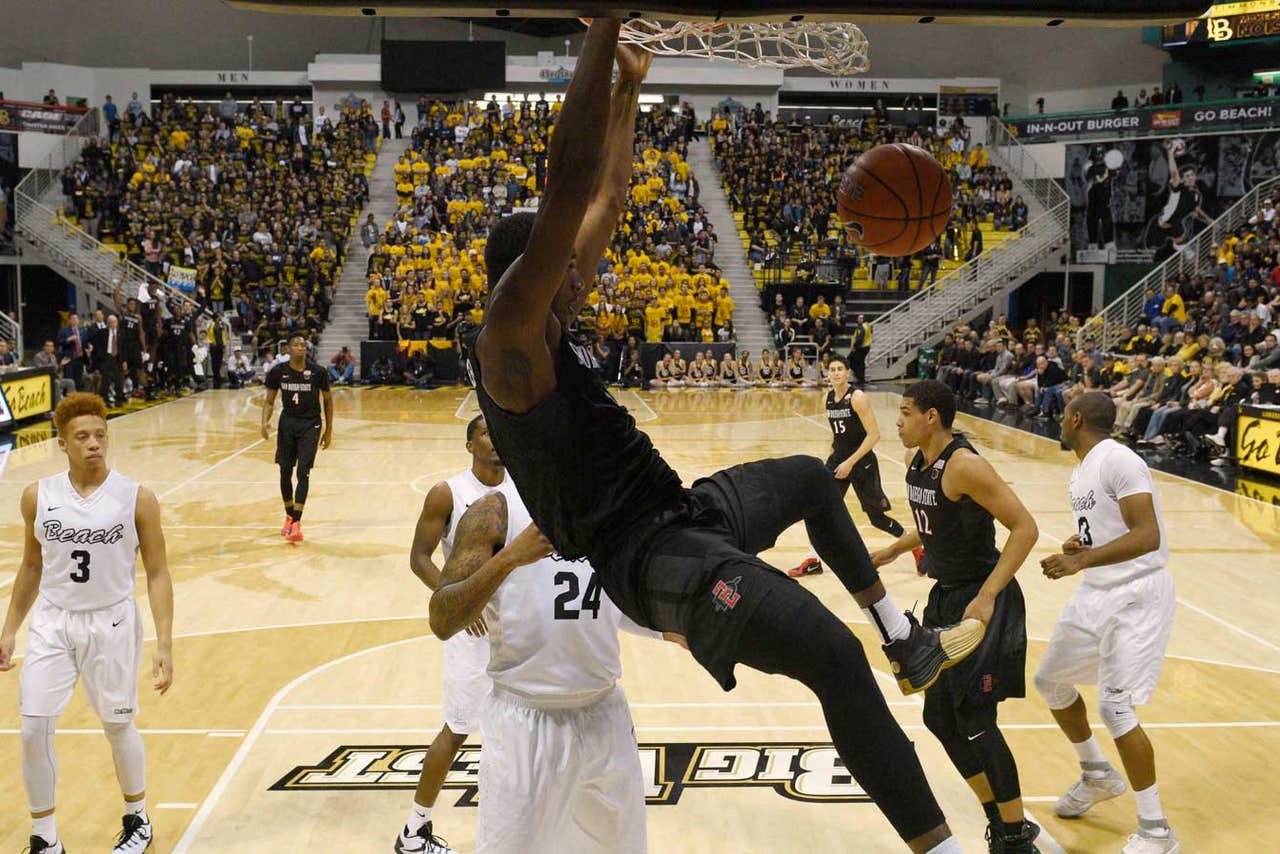 LONG BEACH, Calif. (AP) -- Trey Kell scored 13 points with a career-high four 3-pointers, Skylar Spencer set a Mountain West Conference record for blocked shots, and San Diego State held off Long Beach State 76-72 on Tuesday night.
Spencer blocked the 245th shot of his career, eclipsing Wyoming's Justin Williams who blocked 244 shots from 2004-06. Spencer's mark ranks fifth nationally among active players.
Dakarai Allen scored 11 points, and Ben Perez and Jeremy Hemsley added 10 each for the Aztecs (5-3), who made 22 of 27 free throws.
Trailing 40-32 at halftime, Long Beach led 53-50 after 3s by Justin Bibbins and Nick Faust, but soon trailed. Faust hit a 3 with 7 seconds left to pull the 49ers within 75-72, but Zylan Cheatham iced it with a free throw and time expired.
Faust led the 49ers (3-4) with 20 points, Gabe Levin scored 12 with 10 rebounds, and Travis Hammonds added 12 points.
---