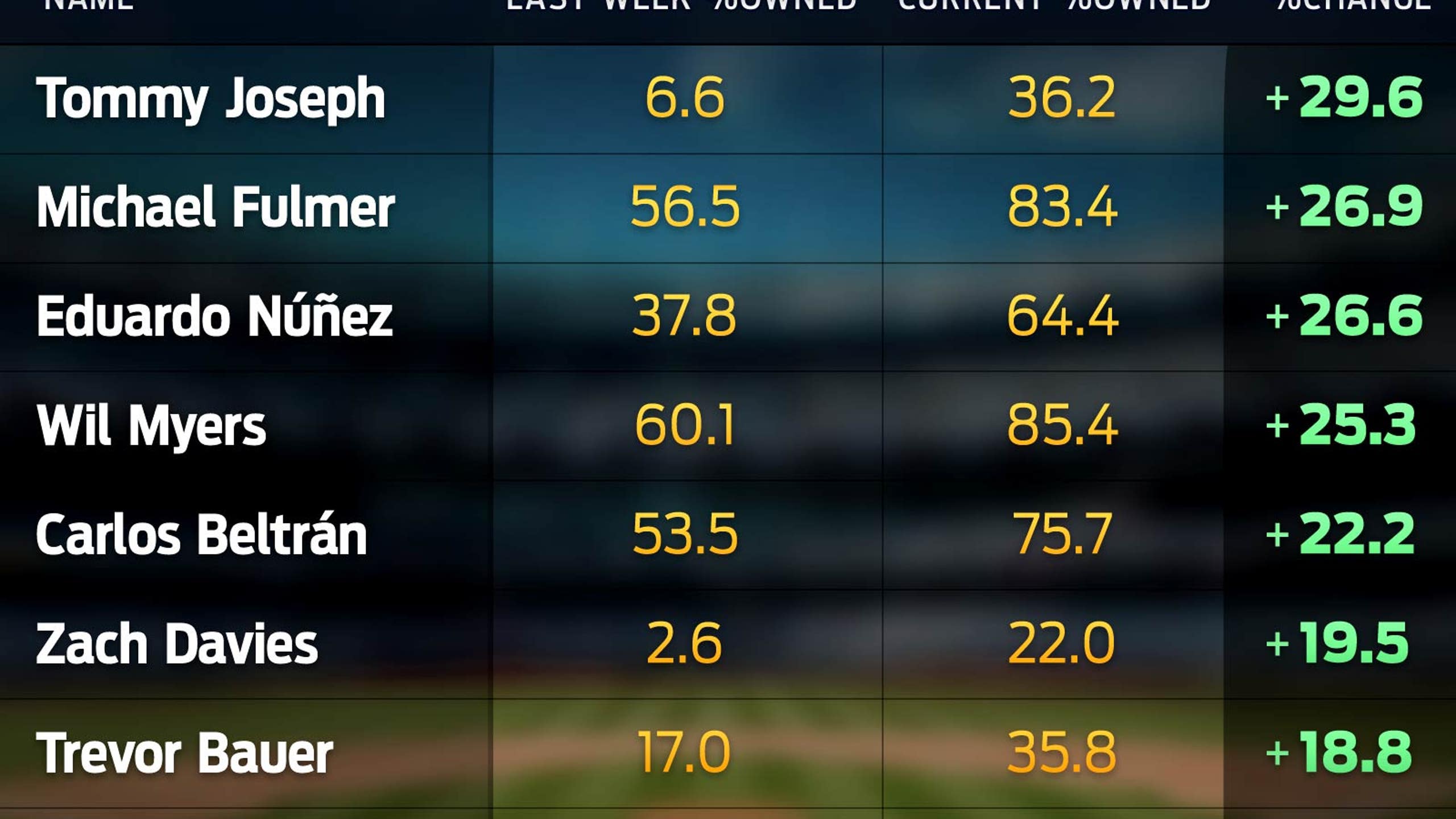 Ryan Howard's replacement was the top fantasy baseball waiver wire target
BY foxsports • June 13, 2016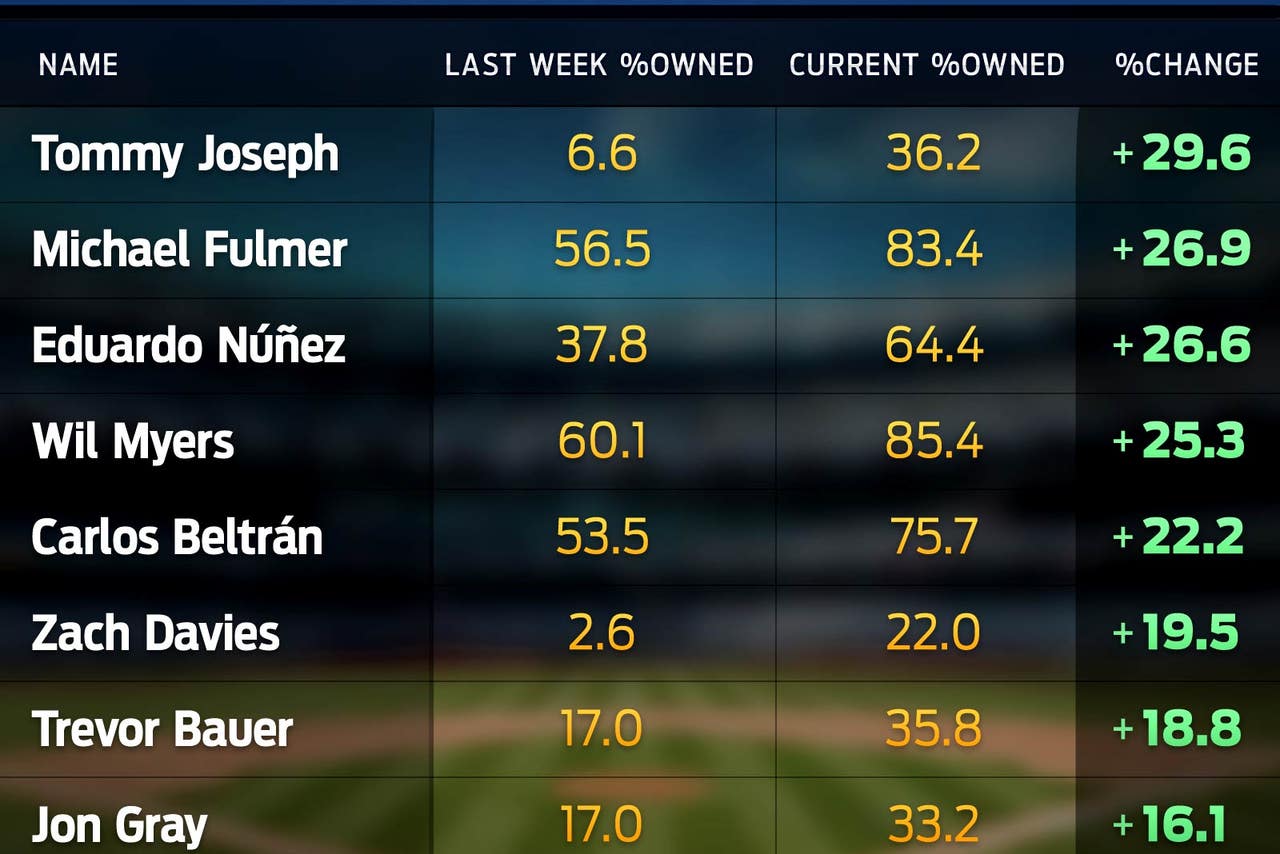 Phillies' first baseman Ryan Howard is in the last season of his five-year, $125-million guaranteed contract. There is a $23-million club option for 2017, but I'm pretty confident Philadelphia has grown tired of sub-.200 batting averages and 30-percent strikeout rates. So, expect the $10-million buyout option for 2017. In fact, Howard's major league malaise became so unbearable, the Phillies have benched him indefinitely.
Welcome, 24-year-old rookie Tommy Joseph – the most popular fantasy baseball waiver wire target of the last seven days. He was drafted by the Giants out of high school back in the 2009 MLB Amateur Draft. Joseph proceeded to hammer 38 homers his first two minor league seasons at A and High-A. The power stroke intrigued the Phillies when they dealt Hunter Pence to the Giants back in 2012. However, Joseph missed the majority of the 2012-2015 seasons due to concussions while playing catcher and, in turn, his move to first base. On top of that four-year gap, Joseph was dealing with an astigmatism in his eye, which has been corrected by a contact lens and exercises.
With all that garbage behind him, Joseph has hit .301 with seven homers in his first 23 MLB games. His current 27-percent strikeout rate is something to monitor during his transition from minor-to-major league pitching.
Over the past calendar year, the Padres' Wil Myers is one of only six first basemen with 10+ stolen bases. What makes the feat more impressive is he's achieved it in only 88 games where Paul Goldschmidt, Joey Votto, Carlos Santana, and Logan Morrison required 140+ games.
Myers – who hit 37 homers for the Royals' Double-A and Triple-A squads in 2012 – was lauded as the key trade piece in the James Shields-to-the-Rays deal. When the 23-year-old Myers' production plateaued then regressed, he was flipped again to the Padres.
Could the pieces to the Wil Myers' puzzle finally come together at 25 years old? Over the past week, his fantasy baseball ownership has jumped 25 percent thanks, in part, to a two-week stretch of .421 OBP with six homers, 13 runs and 15 RBI. One cause for the consistency and improvement at the dish is a contact rate up 4.2 percent from his career norm (80.7 percent).
Throughout his minor and major league careers, the Twins' Eduardo Nunez has never hit more than nine homers in a season. Fantasy baseball's shortstop/third base-eligible asset knocked four out of the park over the past two weeks and boasts nine homers on the season. On top of the middle and corner infield position flexibility, he's swiped 14 bases – second-most among shortstops and most among guys at the hot corner. The power streak will fade, the speed will not, but Nunez's current .327 / .357 / .514 is inflated somewhat by a .351 BABIP when career norm is .303.
Fantasy Baseball's Most Dropped Players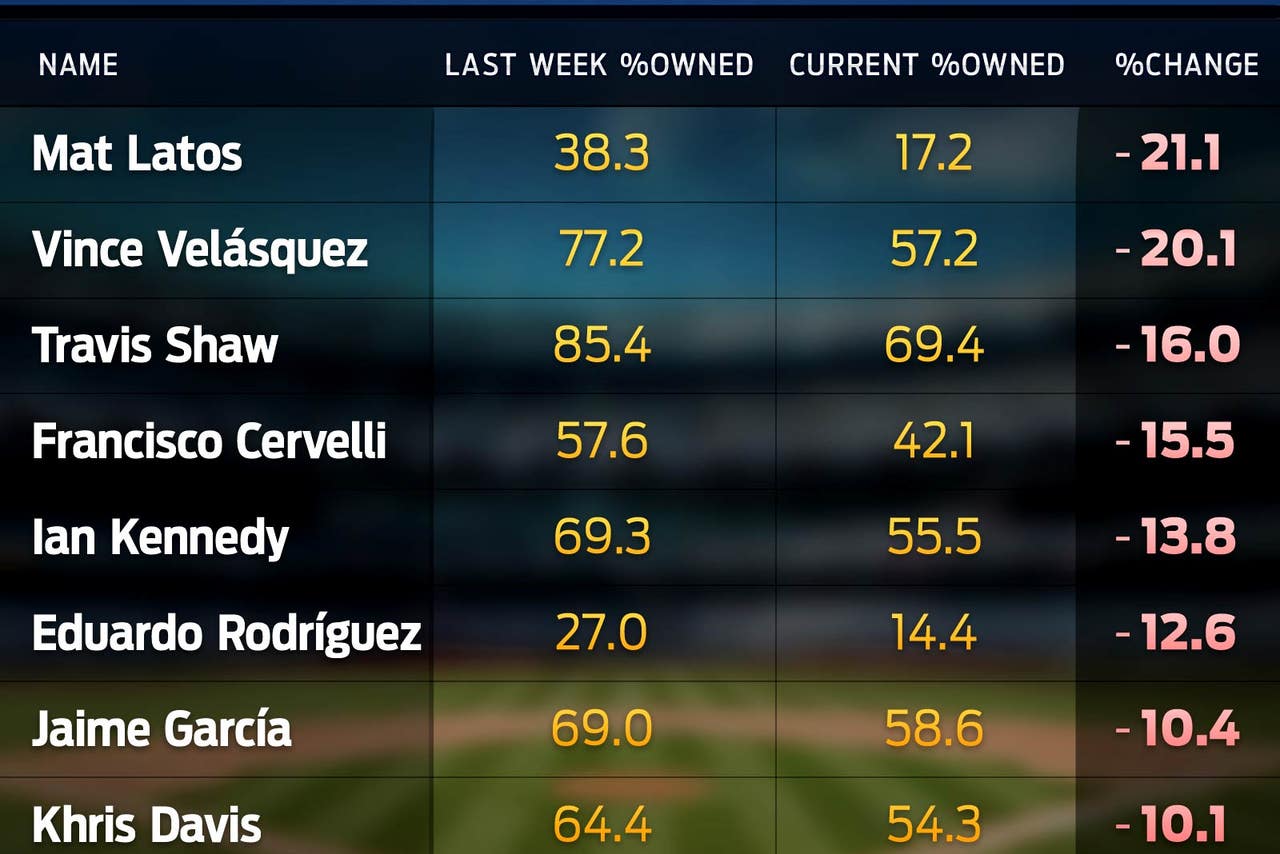 Travis Shaw began the season as the guy who pushed Pablo Sandoval and his inflated contract to the Red Sox bench. He lived up to the early-season success throughout April and May as he banged out 26 extra base hits through the first two months. Over his past 10 games, Shaw is hitting .132. What's concerning is he's also struggling against lefties to the tune of .143 in 42 at bats. Shaw is a .266 lifetime hitter against lefties.
When you allow 12 earned runs on 17 hits over your past two starts, odds are strong that fantasy owners are going to look for an exit.  Thus, Ian Kennedy's ownership dipped nearly 14 percent week-over-week. However, with a K/9 rate around 8.50, if you can eat the 4.00 ERA and 1.25 WHIP, his strikeout rate does rank inside the top 40 starting pitchers.
Jaime Garcia's past five starts have been disasters. The Cardinals' starting pitcher is 1-3 with a 6.38 ERA and 2.08 WHIP. His 4.88 K/9 rate during that stretch is more than three strikeouts below his season average. 
---
---