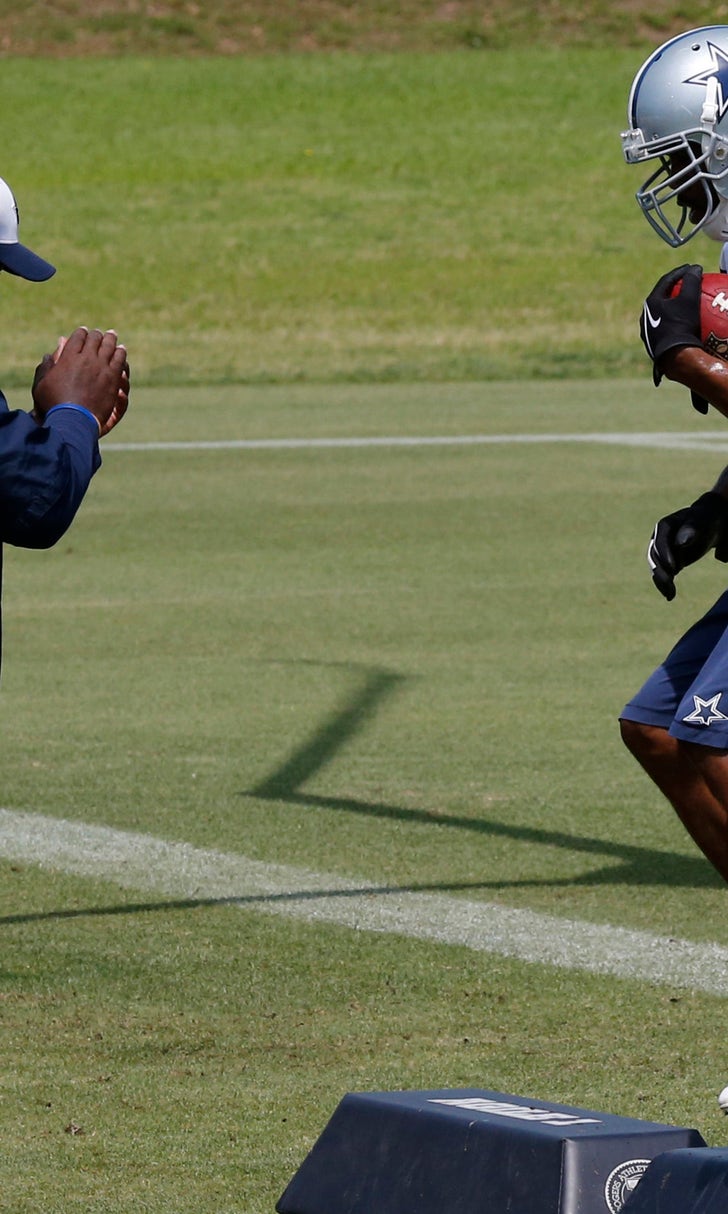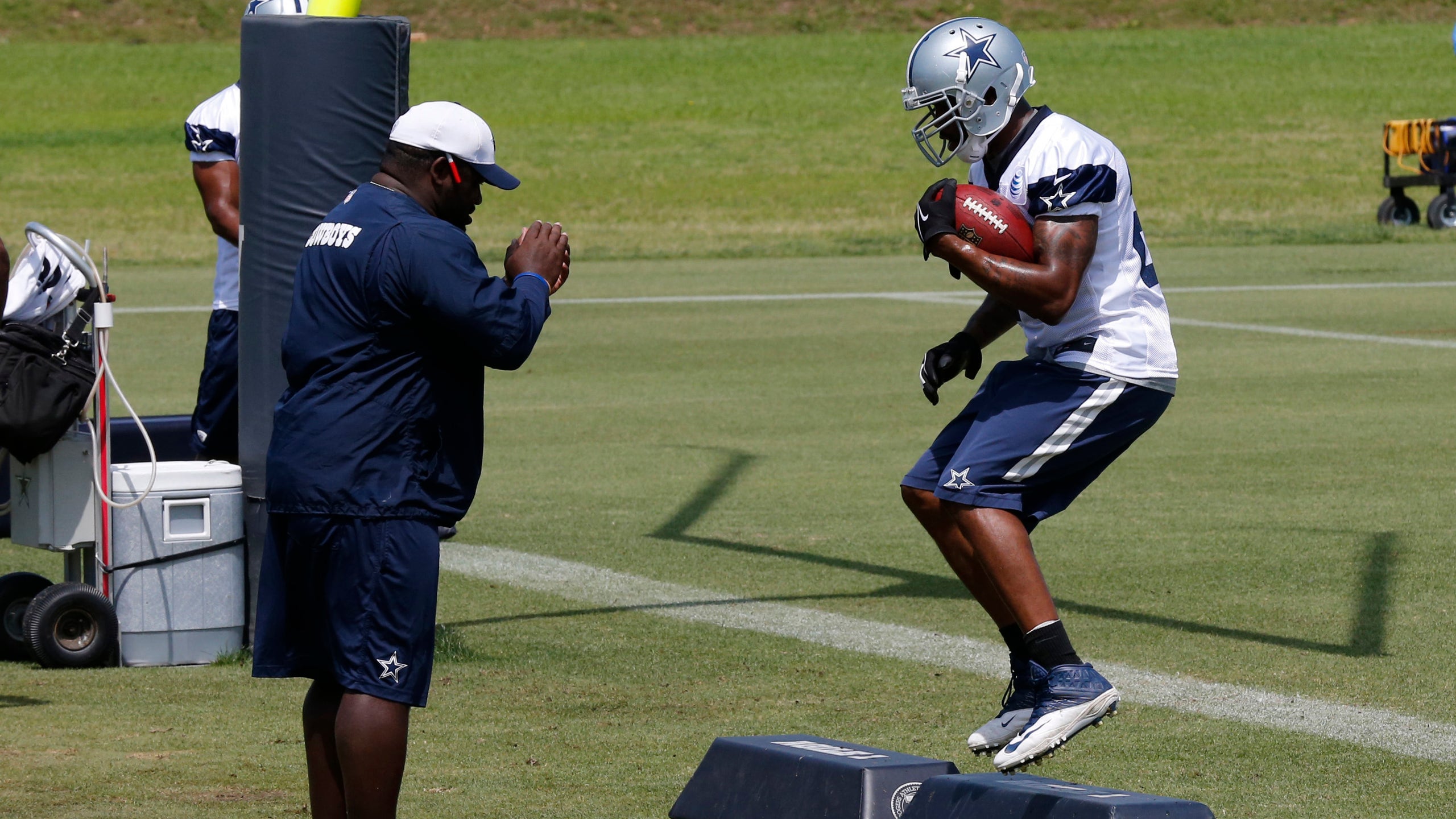 Running backs competition in full bloom at Cowboys' camp
BY foxsports • June 17, 2015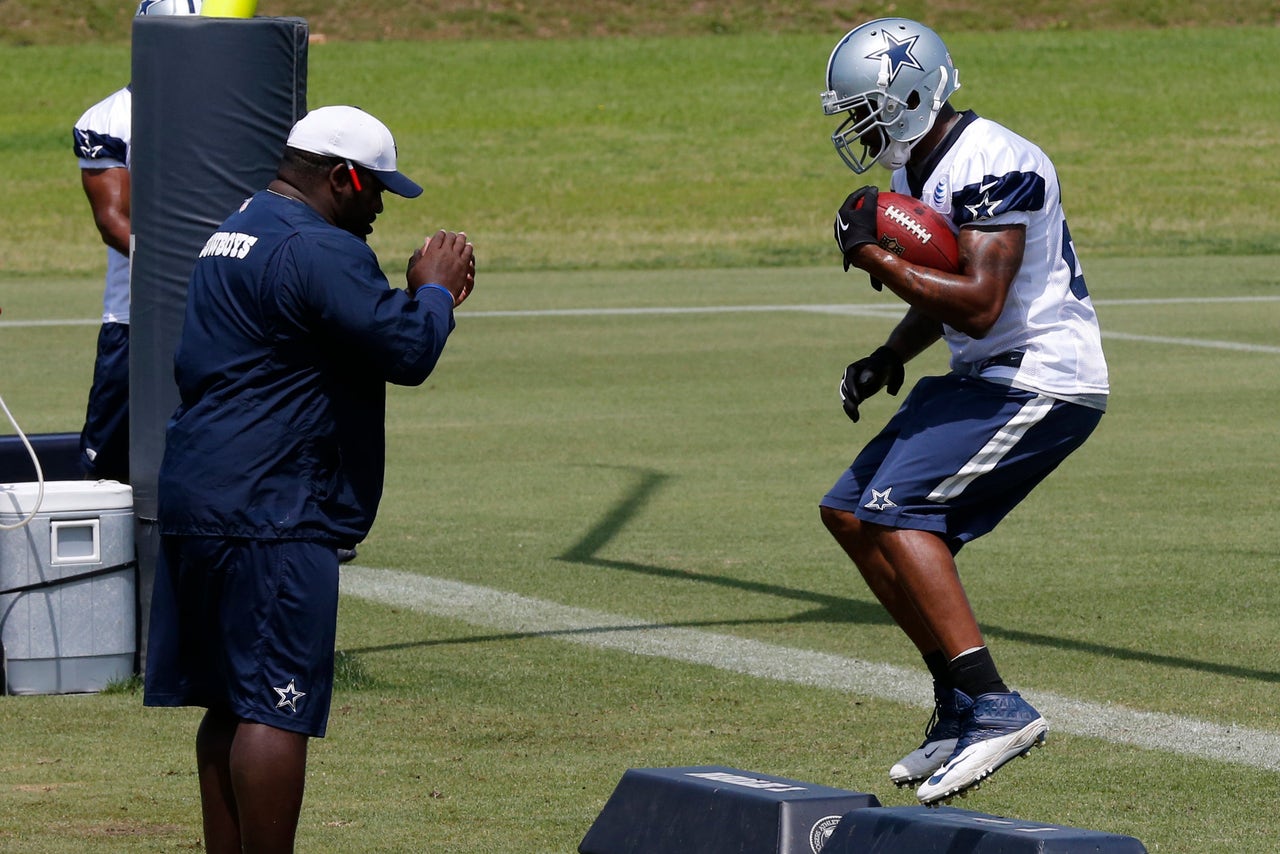 IRVING - It was hard to tell whether the Cowboys' running backs left any meat on the bone on the first day of mandatory minicamp Tuesday. The club is making sure starting tailback Joseph Randle stays away from reporters until he actually accomplishes something on the field.
But the competition is in full bloom and running backs coach Gary Brown seems to relish the challenge of replacing the NFL's reigning Offensive Player of the Year.
"I think all the guys are working hard," Brown told Fox Sports Southwest after practice. "We have a lot of tailbacks that are vying for carries, they're all working hard. We know that DeMarco did something very special last year, but we're not trying to be DeMarco...we're trying to set our own mark. But we have to understand that what he did set the standard for what we want to be."
In conversations with Brown and offensive coordinator Scott Linehan on Tuesday, it was apparent they are still bothered by Randle's comments about Murray leaving some yards on the field last season. Of course, they may end up leaning pretty heavily on Randle this season. Darren McFadden has been out with a hamstring injury and he's missing out on some meaningful reps.
I asked Brown about the pro and cons of a running-back-by-committee approach and he was very candid in his response.
I also wanted to know where Randle had made the most strides in his development. For better or for worse, this looks like his job to lose. And believe me, he's capable of that. Brown said that Randle is looking more like a three-down back all the time. For Randle to stay on the field for long stretches, he'll need to pick up the blitz. He'll need to gain Romo's trust. I don't think he's there yet.
FOX SPORTS DAILY
COWBOYS EDITION
Cowboys News To Your Inbox!
*By clicking "SUBSCRIBE", you have read and agreed to the Fox Sports Privacy Policy and Terms of Use.
For his part, Brown insists this is a wide-open competition.
"Even competition... nobody has put an upper-hand in there yet," Brown said. "We're competing and we're going to find out who's going to be the best fit for us."
MORE FROM FOX SPORTS SOUTHWEST: 
- PHOTOS: Cowboys Cheerleaders Auditions
- Ranking NFL quarterback salaries
- Oldest player on every NBA team
- College football's highest paid coaches in 2014
---