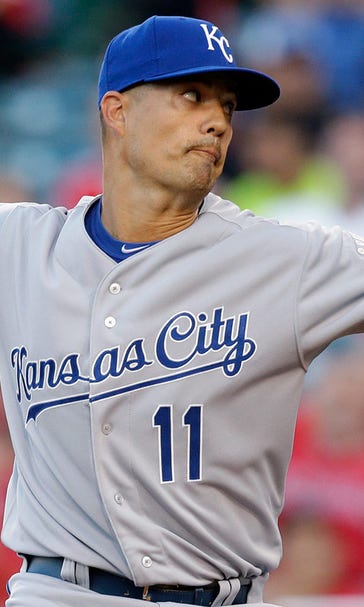 Royals shake off two-game slide, look ahead to series opener against A's
April 16, 2015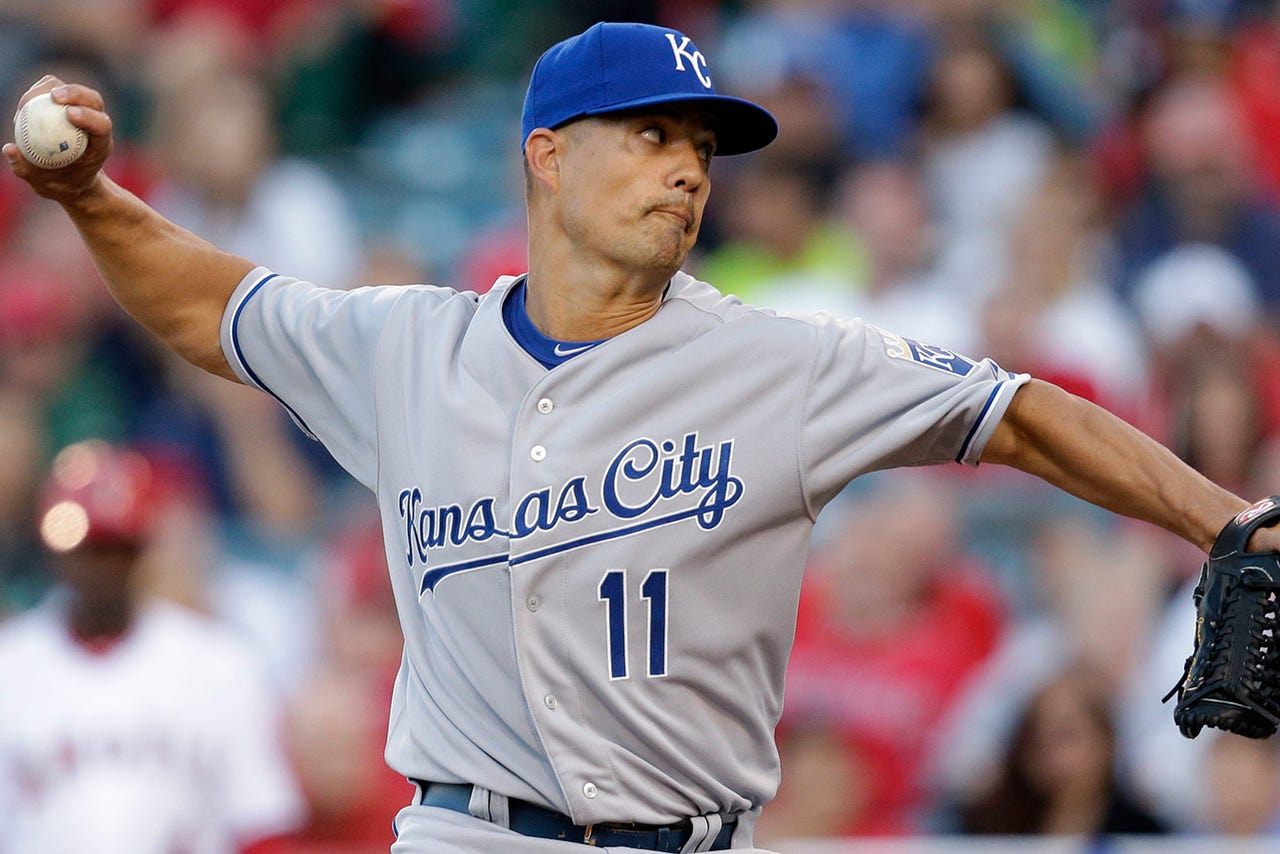 When he last took the field at Kauffman Stadium, Billy Butler was trying to help the Kansas City Royals claim their first title in 29 years in Game 7 of last year's World Series.
Now the longtime Royal will return as a visitor Friday night when he looks to extend his historic start for the Oakland Athletics in the teams' first meeting since their AL wild-card thriller in September.
Butler spent his first eight seasons with the Royals (7-2), who selected him in the first round of the 2004 draft. He earned his only All-Star appearance in 2012, when he hit 29 home runs and drove in 107.
Although he finished with just nine homers and 66 RBIs in 2014, the designated hitter played a key role in Kansas City's surprising playoff run. He had two hits and two RBIs in a 9-8, 12-inning win over the A's in the wild-card game.
Following its World Series loss to San Francisco, Kansas City declined Butler's club option, making him a free agent. He then signed a three-year, $30 million contract with Oakland.
Butler has become the first player to begin his A's tenure by hitting safely in 10 consecutive games. He's batting .359 after hitting a home run and driving in three to help Oakland take two of three at Houston to open this 10-game trip.
Sonny Gray (1-0, 0.59 ERA) will try to help the A's (5-5) avoid their fourth straight loss to the Royals, including last year's playoff matchup. After allowing one hit over eight innings in a season-opening 8-0 home win over Texas, he gave up one earned run over 7 1/3 innings in Saturday's 5-4, 11-inning home loss to Seattle.
The right-hander has a 1.93 ERA in a pair of losses last season against Kansas City.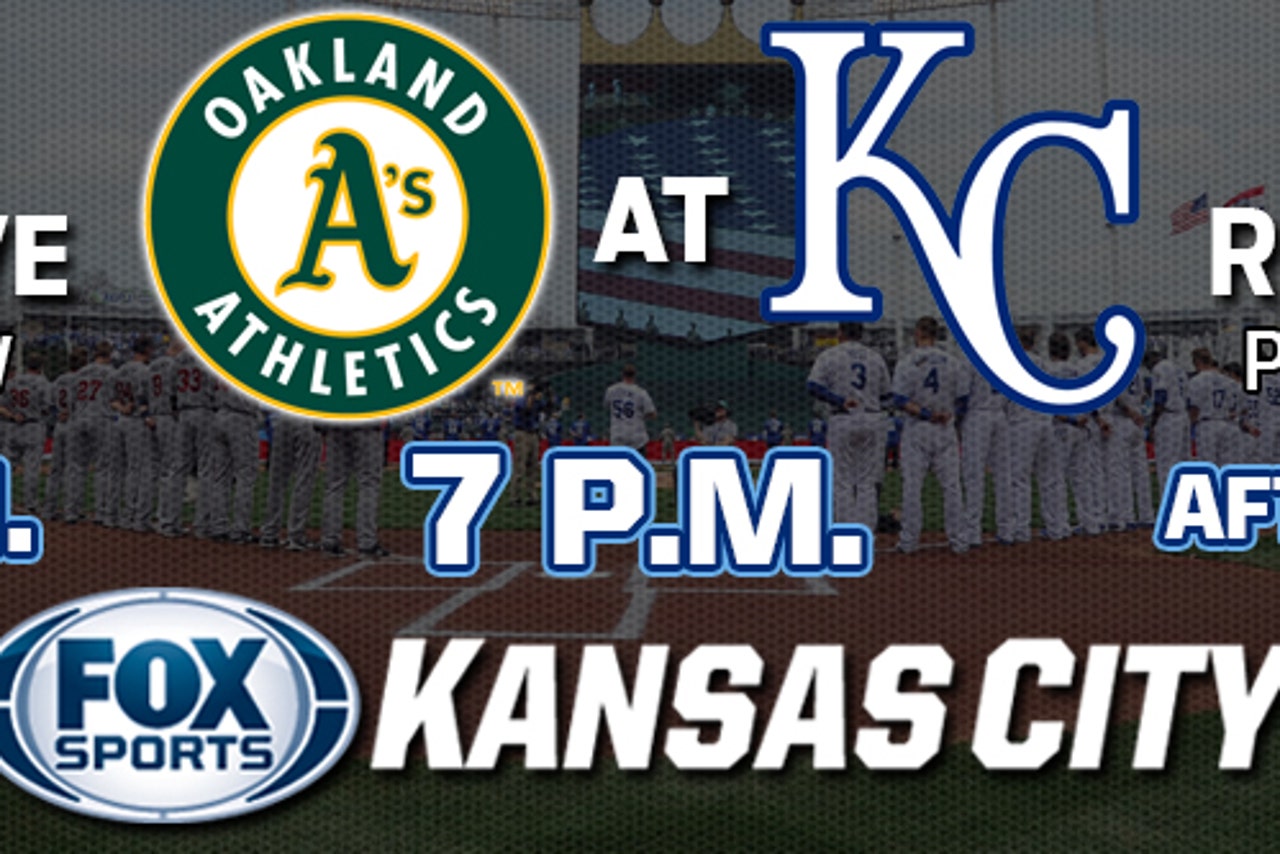 He won't have to worry about facing Alex Rios, who has hit .321 in his first seven games with the Royals but is expected to miss at least one month with a broken left hand after being hit by a pitch Monday. Eric Hosmer has gone 17 for 38 (.447) over his last 11 games against the A's, including a three-hit playoff effort.
Since averaging 7.4 runs with 10 home runs during a 7-0 start, Kansas City has scored six and homered once in its last two. Alcides Escobar had his 17-game hitting streak snapped in Thursday's 8-5 loss at Minnesota.
Lorenzo Cain, who went 3 for 4 with a home run Thursday, is 15 for 35 (.429) with 11 RBIs while hitting safely in each of his nine games. Moustakas has gone 10 for 24 during his six-game hitting streak.
Jeremy Guthrie allowed four runs over seven innings in Saturday's 6-4 win at the Los Angeles Angels in his season debut. He gave up six runs over 4 2/3 innings in his lone home start against the A's last season after pitching six scoreless innings in Oakland.
Sam Fuld went 3 for 5 with a double off Guthrie last season and he's hitting .361 so far in 2015. Ben Zobrist is expected to return after missing Wednesday's 6-1 loss to the Astros because of a sore heel.
"At this point in time in the season we don't want it to get any worse," manager Bob Melvin told MLB's official website.
---