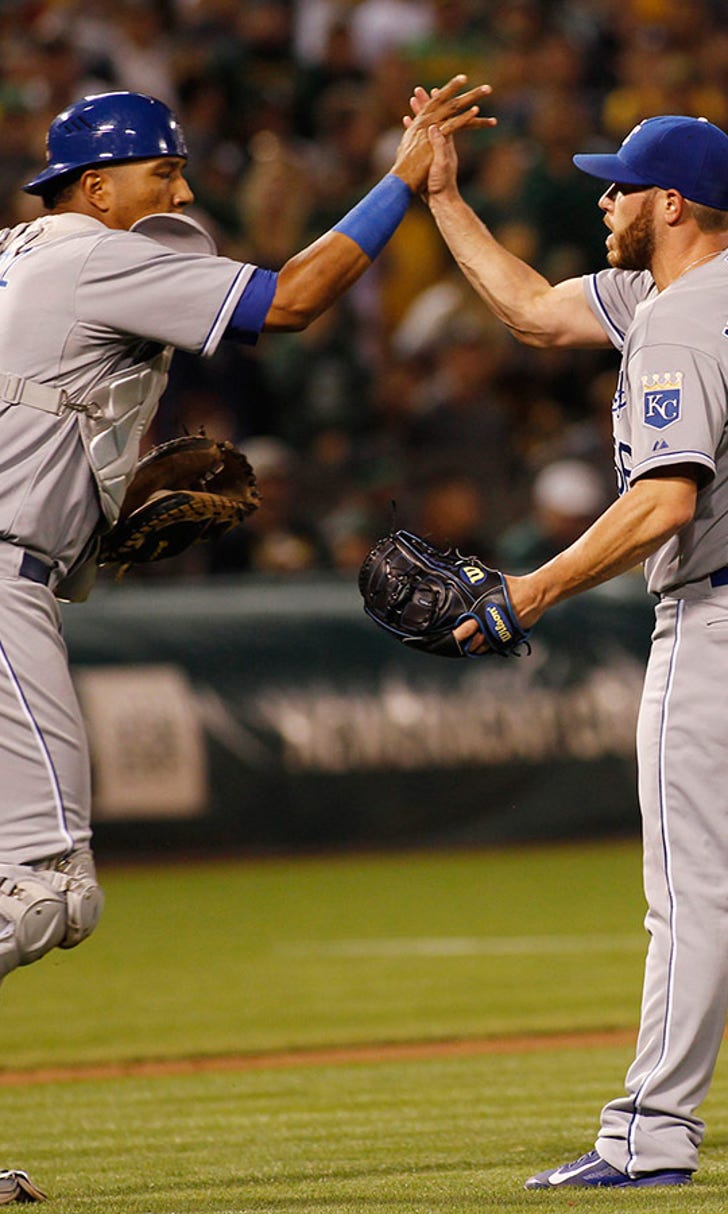 Royals go toe-to-toe with league's best and emerge victorious in Oakland
BY foxsports • August 2, 2014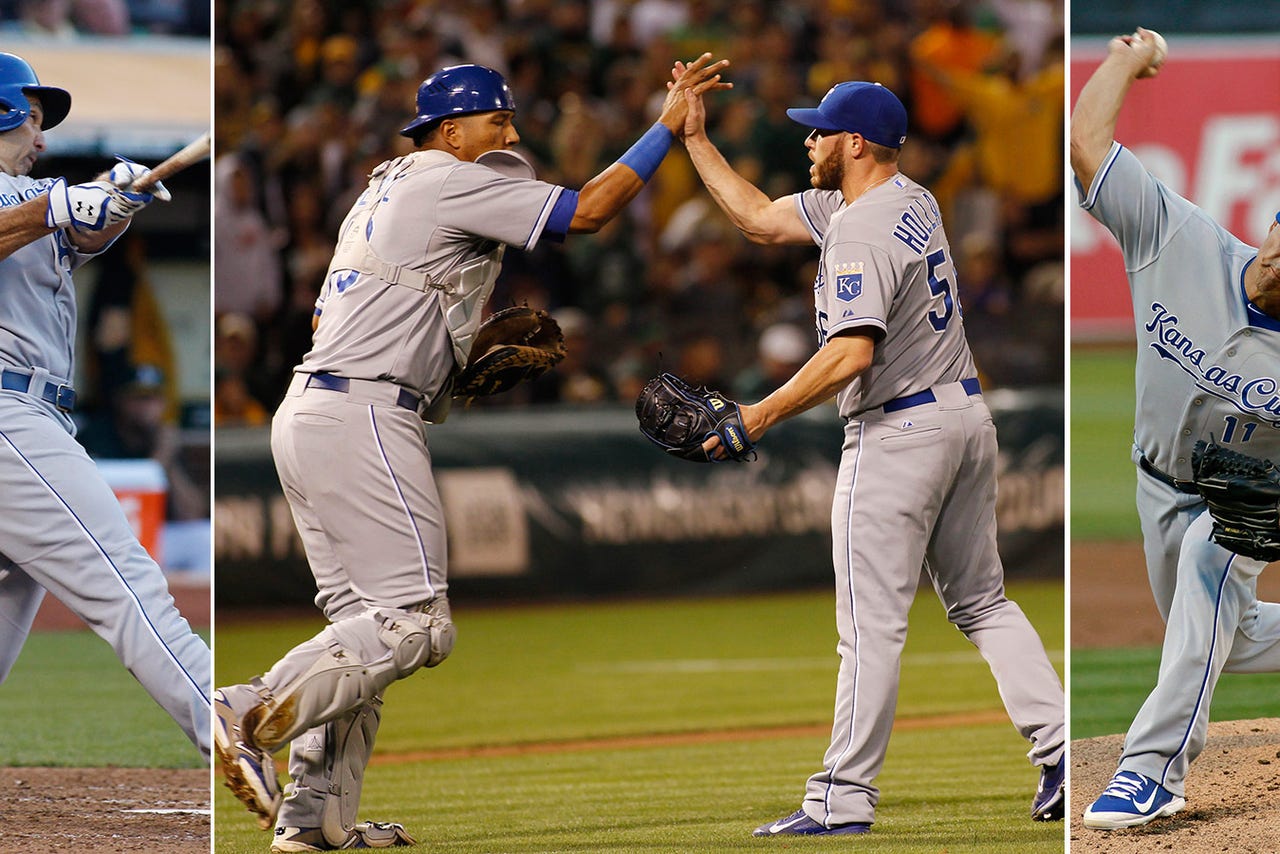 OK, Royals fans, this is what playoff baseball probably feels like.
The Royals went toe-to-toe with baseball's best team, the Oakland A's, and somehow managed to steal a 1-0 win on Friday.
The win was remarkable from numerous angles, mostly that the Royals sent out their most questionable starter, Jeremy Guthrie, and not only survived, they thrived.
Guthrie was fantastic through six innings and Raul Ibanez delivered the key blow with a home run that just cleared the fence in the fifth inning.
After that, Guthrie and the Royals' magnificent bullpen shut down the mighty A's.
Manager Ned Yost went into the game with a tired bullpen and he begged that bullpen to come up one more time -- Wade Davis and Greg Holland each went their third straight day and were dominant, which the Royals desperately needed.
The Royals stayed within four games of the Central-leading Tigers and pulled within 2 1/2 games of the wild card.
3 UP
-- The real guts. Guthrie, who had a miserable month of July and likely is the weakest link in the rotation, needed to come through with a superb outing. And he did. In a big, big way. The right-hander was sensational, throwing six shutout innings while giving up just three hits. He walked only two against a disciplined team and struck out six.
Guthrie worked out of two big jams, too. In the fourth with runners on first and third and one out, he got Brandon Moss to foul out. He then struck out Jed Lowrie looking. In the sixth, the A's also had the tying run on third with one out. But Guthrie struck out Moss and Lowrie to end the threat.
Watch the Royals Live pregame and postgame shows before and after every Kansas City Royals game on FOX Sports Kansas City.
-- Crucial job. After Guthrie left, reliever Kelvin Herrera did a fantastic job in the seventh. The A's, who are among the best in baseball at scoring late in games, had runners on first and third with two out, but Herrera bore down and struck out Sam Fuld. Fabulous.
-- Raul launches. With Eric Hosmer out, the Royals needed some left-handed hitting punch. And it was the 42-year-old Ibanez who came up big. With one out in the fifth inning, Ibanez smacked a Sonny Gray breaking ball over the right-center-field fence for his second homer as a Royal. And, of course, he extended his record as the oldest Royal to ever hit a homer. Ibanez, by the way, was the only Royal to have faced Gray before -- he was 1 for 8.
3 DOWN
-- Wasted chance. The Royals knew coming into this series they would have to take advantage of every opportunity offensively to stay close to the A's and their magnificent staff. The Royals got a great start -- Nori Aoki led off the game with a double into the right-field corner. Then Aoki got to third on a wild pitch with no outs. The A's played their infield back, but Omar Infante struck out on a curve that bounced in front of the plate. The infield came in, but Alex Gordon got ahead in the count 2-0 and had his choice of pitches at that point. But Gordon somehow got fooled on that 2-0 pitch, got jammed, and grounded out meagerly to second, with Aoki holding. Then Sal Perez, hitting just .219 this year with runners in scoring position, got called out on strikes.
-- Wasted chance No. 2. The Royals has another chance in the second after Jarrod Dyson beat out an infield single with one out. Dyson got to second on a wild pitch (and maybe could have gotten to third if he had tried). But Aoki, on a 2-0 hitter's pitch, rolled out to second. And Infante hit a routine fly to center field.
-- Wasted chance No. 3. The Royals could have added to their lead in the eighth when Dyson got on with a single. He moved to second on a wild pitch. Then Aoki walked. But once again, Infante couldn't come through, popping out to short right field.
You can follow Jeffrey Flanagan on Twitter at @jflanagankc or email him at jeffreyflanagan6@gmail.com.
---