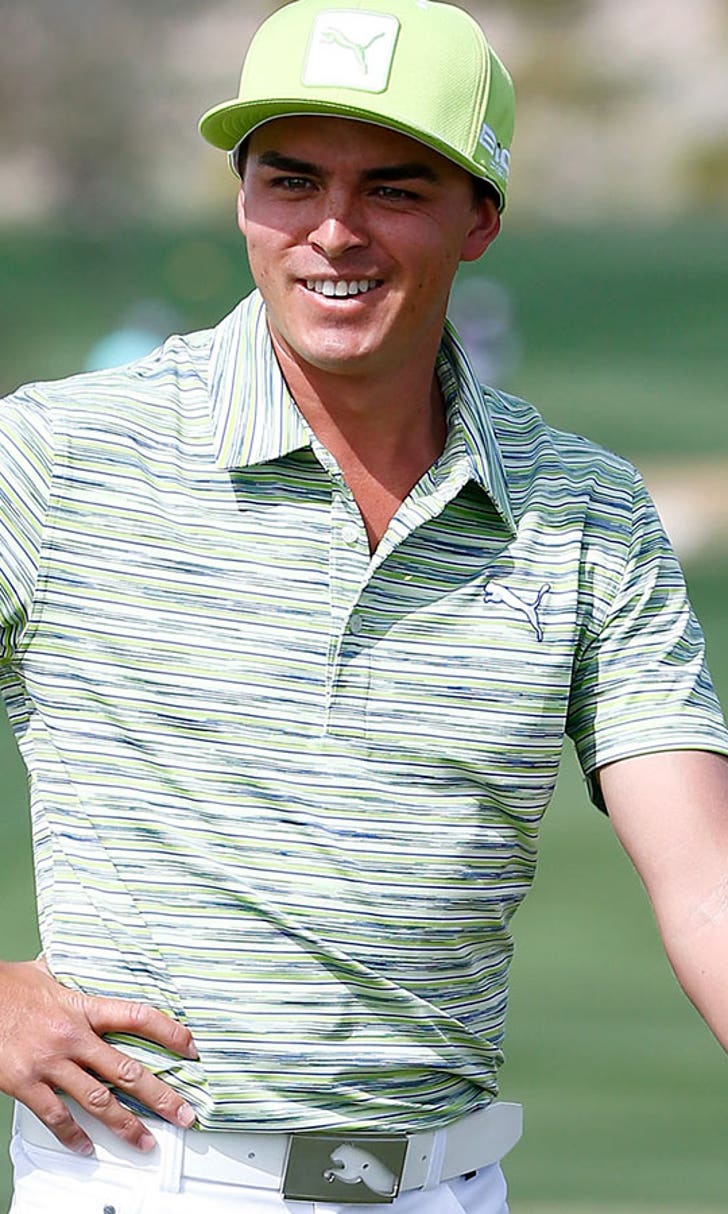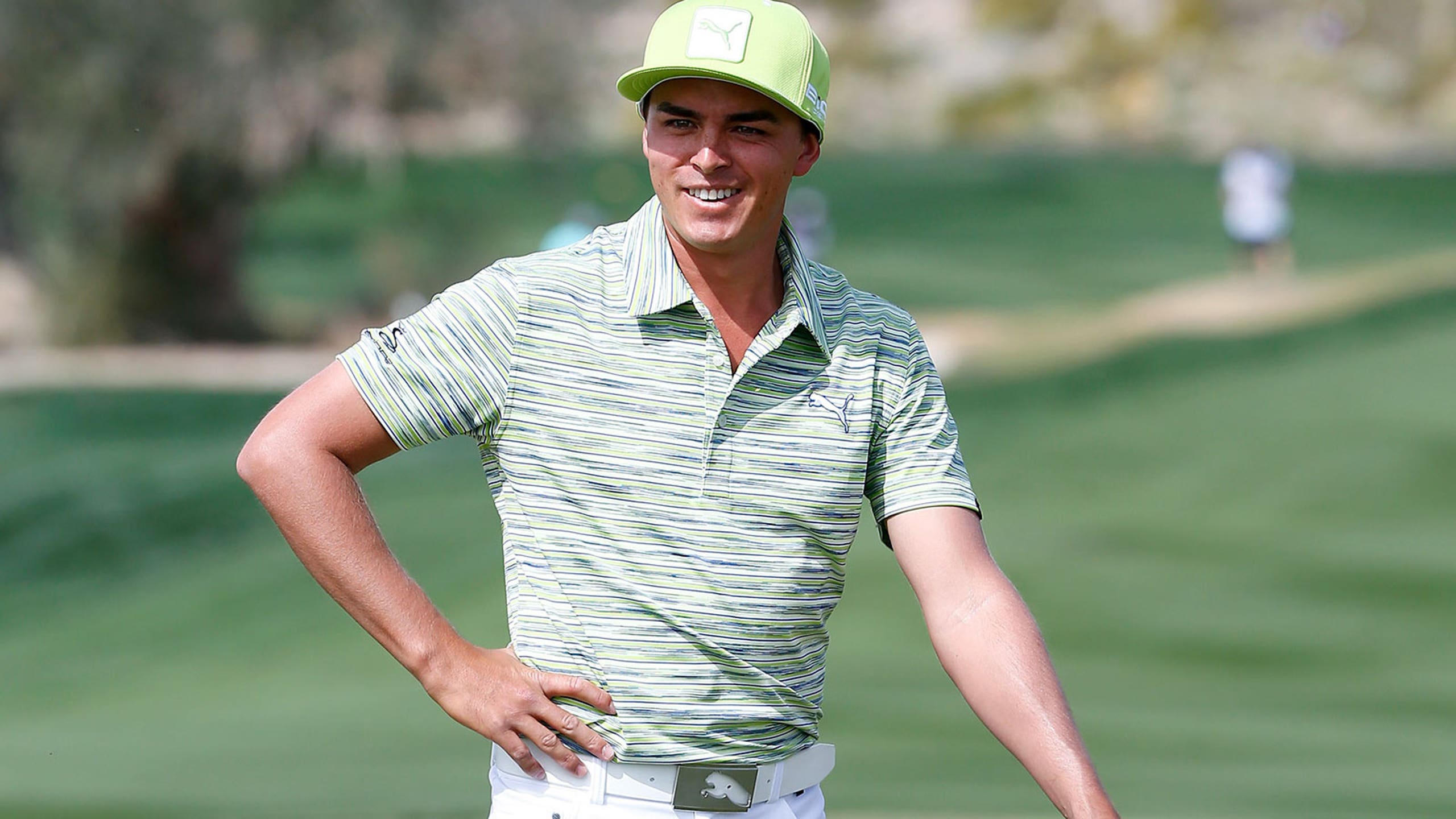 Rickie Fowler Q&A: Two things he'll never wear on a golf course
BY Aaron Torres • March 13, 2014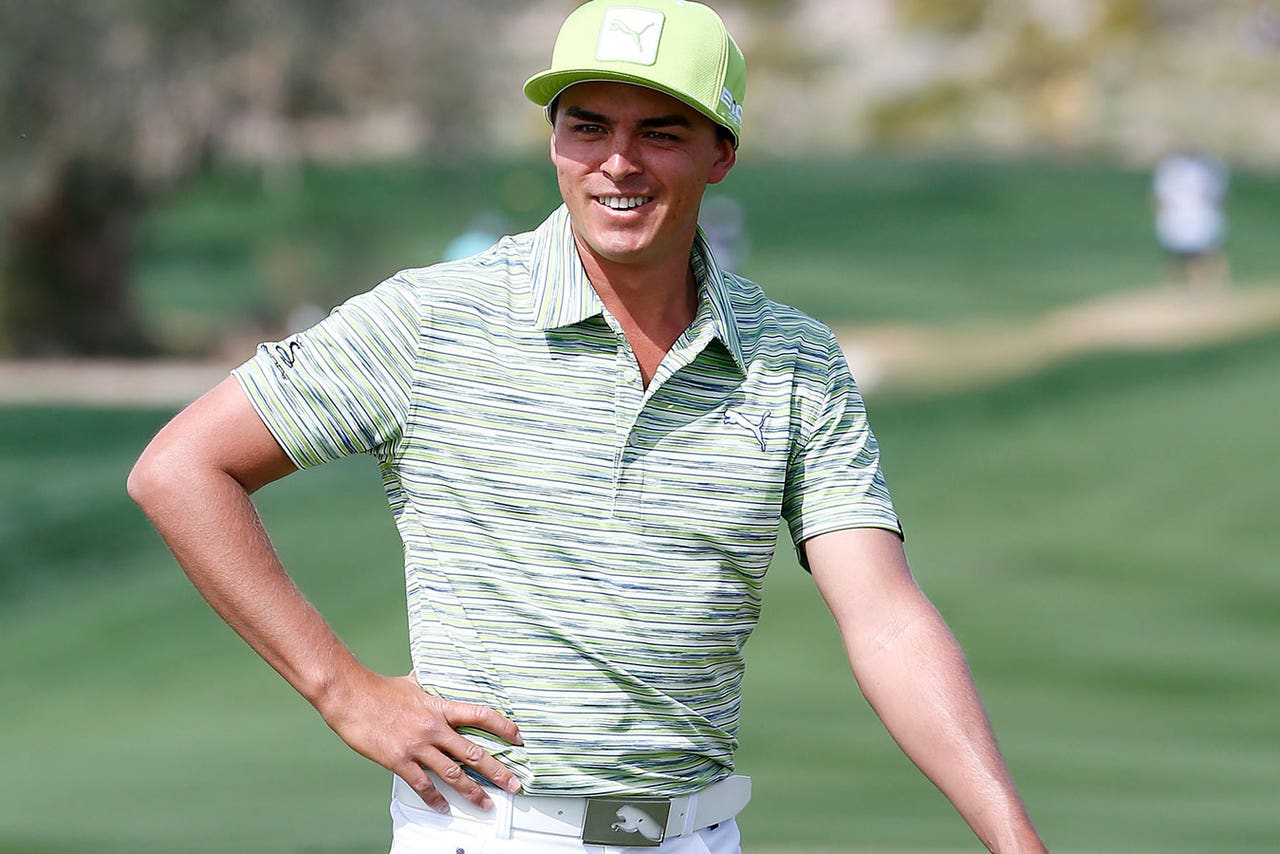 For golf fans, this truly is a golden age. At few points in the history of the PGA Tour has the sport been so full of young, dynamic, and yes, talented players. You know the names as well as I do: Rory McIlroy, Jason Day, Dustin Johnson ... all in their mid-to-late 20's, and all with the game to keep them relevant on tour for years to come.
Yet amongst those young players is one, with the talent to match most, and SWAG unlike anyone else on tour. I am of course talking about Rickie Fowler, who is known for both his game on the course and fashion sense off of it; a guy as recognizable for his 50-shades-of-neon wardrobe, as he is for short, intermediate or long games.
Yes, Fowler is an emerging star on tour, and recently chatted with Fox Sports about it all. Prior to last weekend's WGC Cadillac Championship at Doral, Fowler discussed his humble beginnings, his love for Oklahoma State basketball, and the new 'Big Win' campaign he's currently part of, along with Crowne Plaza hotels.
Enjoy!
So I would start with this: As someone who has tried, unsuccessfully, many times to pick up the sport of golf, I've heard you were somewhat of a natural. Is it true you basically taught yourself the sport?
No. I've heard that, I don't know where that rumor started. I had a coach from the time I was about 7-years-old.
What I will say though, is that he was a bit of old-school in his teaching style. He was one of the few guys in this day and age who didn't use video or anything like that. I just grew up practicing and playing a lot at the local driving range.
So you started playing around the time you got your coach?
Well, I actually played my first tournament when I was 4 1/2 and ...
Wait, you played your first tournament at 4 1/2? How did you do?
I did alright; I don't remember exactly where I finished. But eventually I started playing more and more tournaments and got my first win around seven years old. When I did start winning, that's when I decided to hire a coach.
What was it about golf? You obviously picked it up at a young age. Was that always your No. 1 sport?
Yeah. I played a little baseball and rode BMX bikes and dirt bikes for a bit. I loved it, but eventually I had to make a choice. I decided to focus solely on golf at about 14 or 15-years-old.
I've covered a lot of athletes who play or compete in individual sports, and a lot of them didn't necessarily like playing team sports. They liked having the fate of successes and failures squarely on their shoulders, rather than relying on teammates. Does that make sense?
Yeah, it does. That's what I love about golf and also what I loved about moto(cross); good or bad, win or lose, I have no one to blame but myself. I've always enjoyed the individual aspects of both sports, and also the pressure that comes with competing for yourself.
Of course with that said, I have had fun when competing in the team aspects of golf. I played in the Ryder Cup and the Walker Cup twice and of course in high school and college.
It's great playing as an individual, but I love playing on a team, too. I love having teammates and love playing for something bigger than just yourself.
Speaking of which, you mention college, and you ended up at Oklahoma State. It's obviously a great school with one of the best programs in college golf. Was it an easy choice?
I was fortunate to be one of the top high school players in the country, and because of it, thankfully had a chance to visit a lot of great colleges. I got to visit UCLA and USC, which were both close to where I grew up (in Southern California), but also went to UNLV, Arizona State, Texas, places like that. They were all great schools.
But luckily the choice came down to Oklahoma State. When it really came down to it, it was no choice at all. They have basically been the best golf program in the country the last 20 years or so, through now. When I knew I could go there, I just couldn't pass it up.
And it's because of those Oklahoma State roots that you wear orange on Sundays right?
Yeah, I started doing that while I was in school. Obviously not many guys wear orange, so it was a way to be my own man out there. A few of my (Oklahoma State) teammates wore the same colors, so at the time it was a bit of a bonding thing.
But nobody really does it on tour. I like to think of it as my own little personal style.
Well you've definitely got a unique fashion sense. Is there anything you won't wear? Anything you'd look at in your closet and just say 'I can't.'
Well I've always enjoyed having my own sense of style; like I said, it's just a fun way to stand out. It's fun to wear what I want to wear and show off.
As far as anything I wouldn't wear -- hmm, that's a good question. I guess it would just depend on the situation, and how I was feeling that day.
Oh, and I'll tell you this: I wouldn't wear crimson or burnt orange under any circumstances (the colors of rival schools Oklahoma and Texas).
Ha, I love it! I also would be remiss if I didn't ask you about the Cowboys hoops program. It's been an up-and-down year, but they seem to have turned the corner since Marcus Smart returned.
Yeah it's been great. I've been able to watch some more games lately. I was in touch with Marcus a bit after everything went down. I think the time off helped him; they've turned things around as a team. Kansas was a great win two weeks ago, and Kansas State was huge too. I couldn't be more proud of those guys, and I'm definitely ready to see how far they go in the tournament.  
And finally, tell us about your work with Crowne Plaza's 'Big Win' campaign.
It's been fun. We shot some fun commercials, and it's just great to work with them. Playing in over 70 tournaments a year I spend a lot of time on the road; I'm constantly traveling for work, no different than a lot of people. So we thought this would be a fun way to get a lot of people advice on what it's like to be on the road, and things like that.
Check out all our 'Big Win' videos, where people can earn points simply for traveling and things like that.
Rickie, it's been a pleasure chatting with you.
Thank you, you as well.
Aaron Torres is a show writer for Fox Sports Live and a contributor to foxsports.com. Follow him on Twitter @Aaron_Torres or email at ATorres00@gmail.com.
---