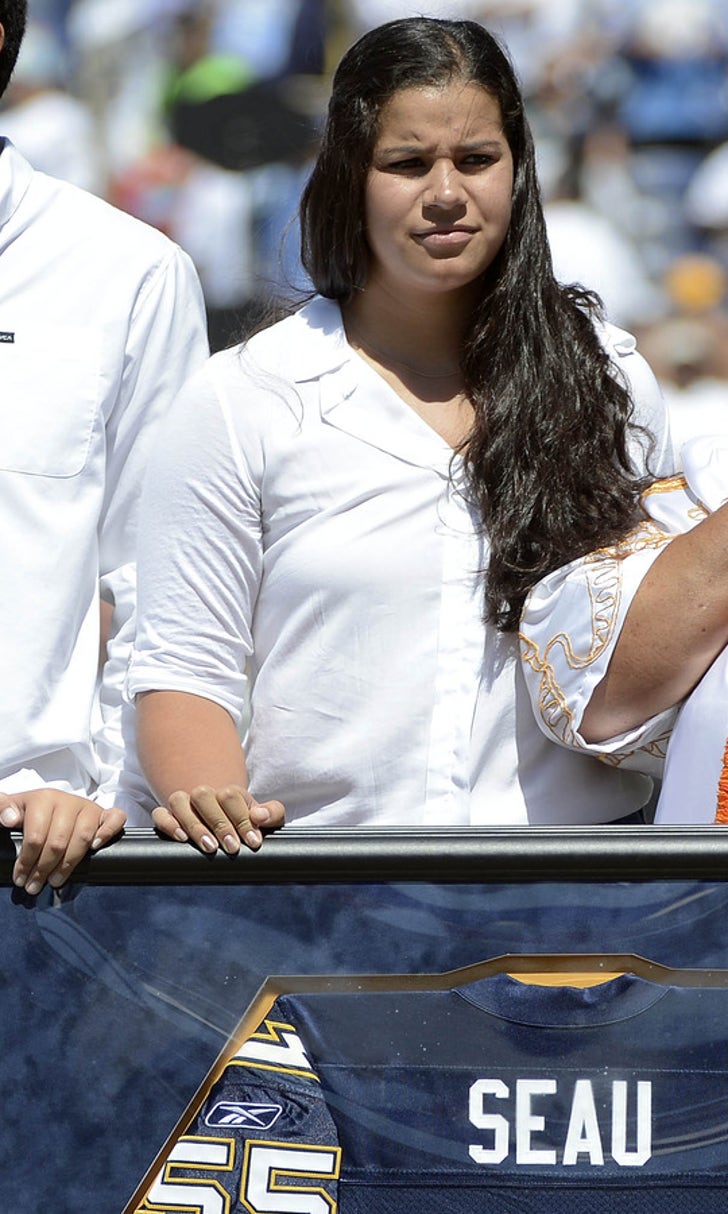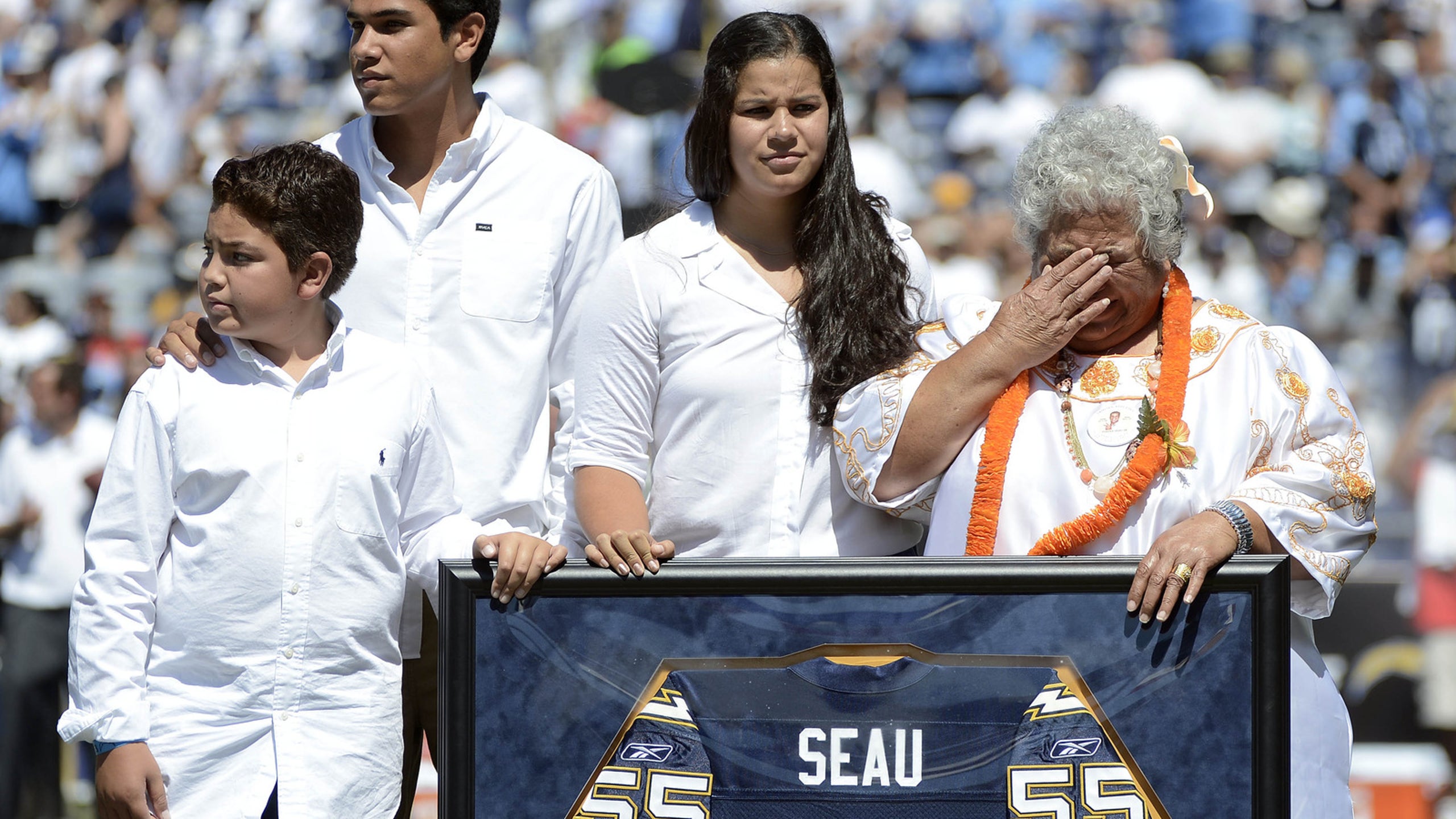 Report: Hall of Fame won't allow Junior Seau's family to speak at induction
BY foxsports • July 24, 2015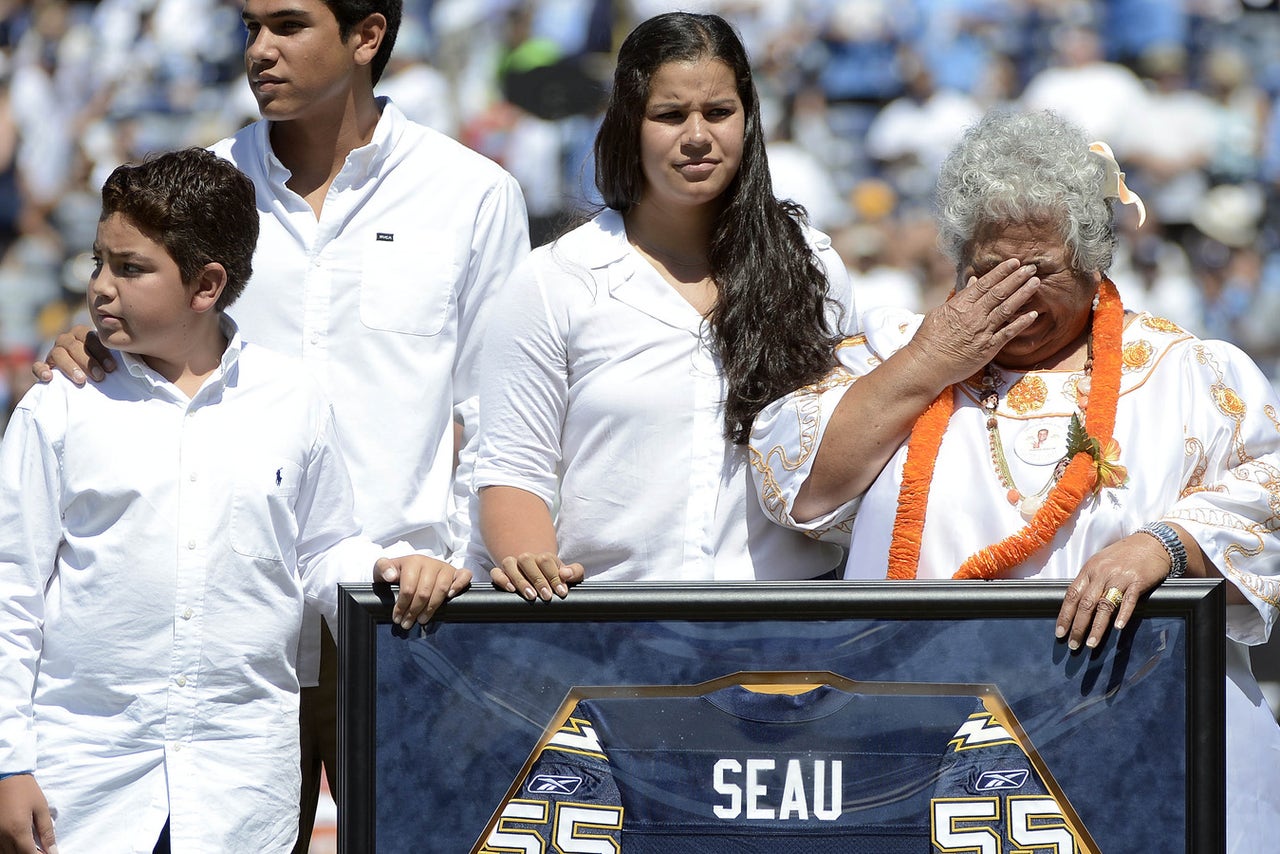 By Larry Brown
The Pro Football Hall of Fame appears to be making a shortsighted, insensitive decision when it comes to the induction of Junior Seau.
According to The New York Times, the Hall of Fame will not allow Seau's family or anyone else to speak on his behalf when the late linebacker is enshrined in Canton in August.
From The Times' report:
But the Hall of Fame does not plan to let Sydney or anyone else speak on his behalf. Instead, it will only show a video that will commemorate his career, while avoiding questions about his suicide in 2012 and the subsequent diagnosis of traumatic brain injury that doctors said they believed was brought on by hits to his head. Nor will the video mention the lawsuit that Seau's family has filed against the N.F.L., which is trying to curb injuries in active players and address brain disease in thousands of retired ones.
Junior had said that he wanted his daughter, Sydney, to introduce him if he ever made the Hall of Fame. She is now being denied that opportunity and has spoken up about it. She told The Times that she planned to speak solely about her father and his career and not to bring up the controversial nature of his death.
Hall of Fame spokesperson Joe Horrigan told The Times that in the case of deceased inductees, a video has always been played. Not allowing a follow-up speech that repeats what is already in the video will cut down on the length of the overall ceremony, Horrigan said.
"There was an acceptance speech for deceased players but it got redundant," Horrigan said. "The honor is supposed to be for the individual."
Allow us to completely call B.S. on that. Being inducted into the Pro Football Hall of Fame is a once-in-a-lifetime honor, so those in Canton can surely spare an extra 10 minutes to allow someone to speak on Junior's behalf. While Seau may have suffered over a thousand concussions in his career and the NFL wants to keep the focus away from that, this is a big, big mistake by Canton. Playing clips of comments by people like Sydney and others in the video only communicates so much; not allowing someone to present Seau the way all other inductees are is a critical mistake.
More from Larry Brown Sports:
---