Remember these names: Unheralded Clippers continue to earn tough victories
BY Fox Sports • November 16, 2018
"We feel like we're a good basketball team despite what people are talking about.'

-- Lou Williams

'We're just fun to watch. We play together, not a lot of bickering. It really is a joy to coach these guys. The Lakers have LeBron James. They should get a lot of attention. If we couldn't get that, we wanted toughness.'

-- Doc Rivers

So the rest of the basketball world is starting to put it all together ... these Los Angeles Clippers are pretty darn good.

And Lou Williams would know, as seen in his words above, he's scored the decisive points in back-to-back victories over the past week.

The club has won three-straight games, 128-126 in OT over the Bucks last Saturday, 121-116 in OT vs. Golden State on Monday and, Thursday, 116-111 over the pesky San Antonio Spurs.

Currently, the balanced Clippers sit at 9-5 on the season. Five members of the squad averages double figures in points.

https://www.foxsports.com/west/story/lou-williams-los-angeles-clippers-defeat-san-antonio-spurs-111618

So who are these guys?

Tobias Harris

You mean, the most underrated player in the league?

Harris leads the squad with 20.2 points per game and is also the team's leading rebounder (8.8 per game).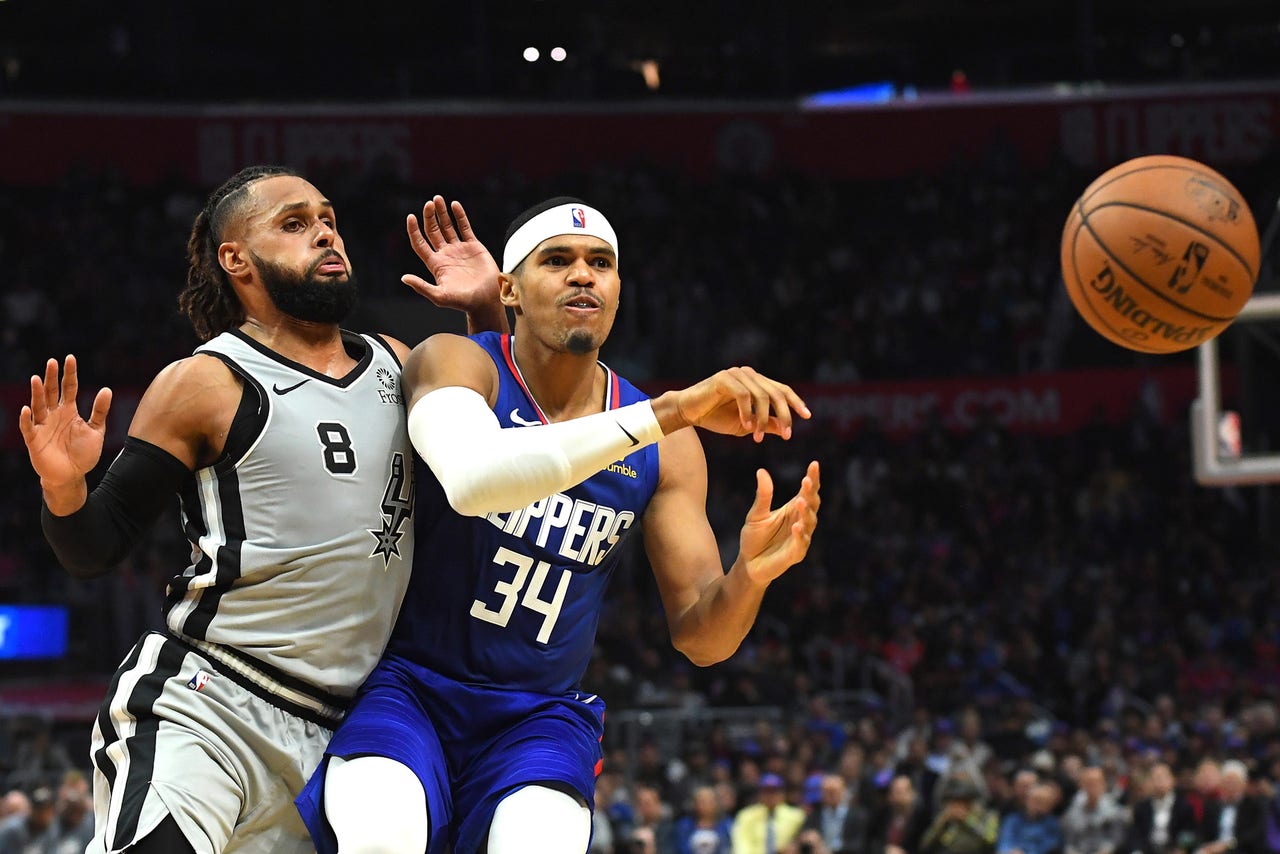 Danilo Gallinari 

Gallinari is second with 19 points per game, and he's the squad's top shooter behind the arc (.438 3-point %).

Lou Williams

The reigning Sixth Man of the Year, Williams continues to do damage off the bench (19.4 ppg, 4.1 assists per game) and has basically won the last two games for the Clippers.




Shai Gilgeous-Alexander

Ah, yes, the rookie! Gilgeous-Alexander has been nothing short of fantastic in his first 14 games of his NBA career, averaging 10.1 points, 3.4 rebounds and 3.0 assists per game.




Montrezl Harrell

Who doesn't love a guy who does ALL the dirty work? Harrell, who's been called today's version of Dennis Rodman, is the second man off the bench for the Clippers. He's second on the team with 6.4 rebounds per game and leads the squad with nearly two blocks per contest.




The rest of the squad is a cast of characters, including centers Marcin Gortat and Boban Marjanovic and starting point guard and defensive bulldog Patrick Beverley.

The Clippers return to Prime Ticket on Saturday for a 3p meeting with the Nets.
---
---