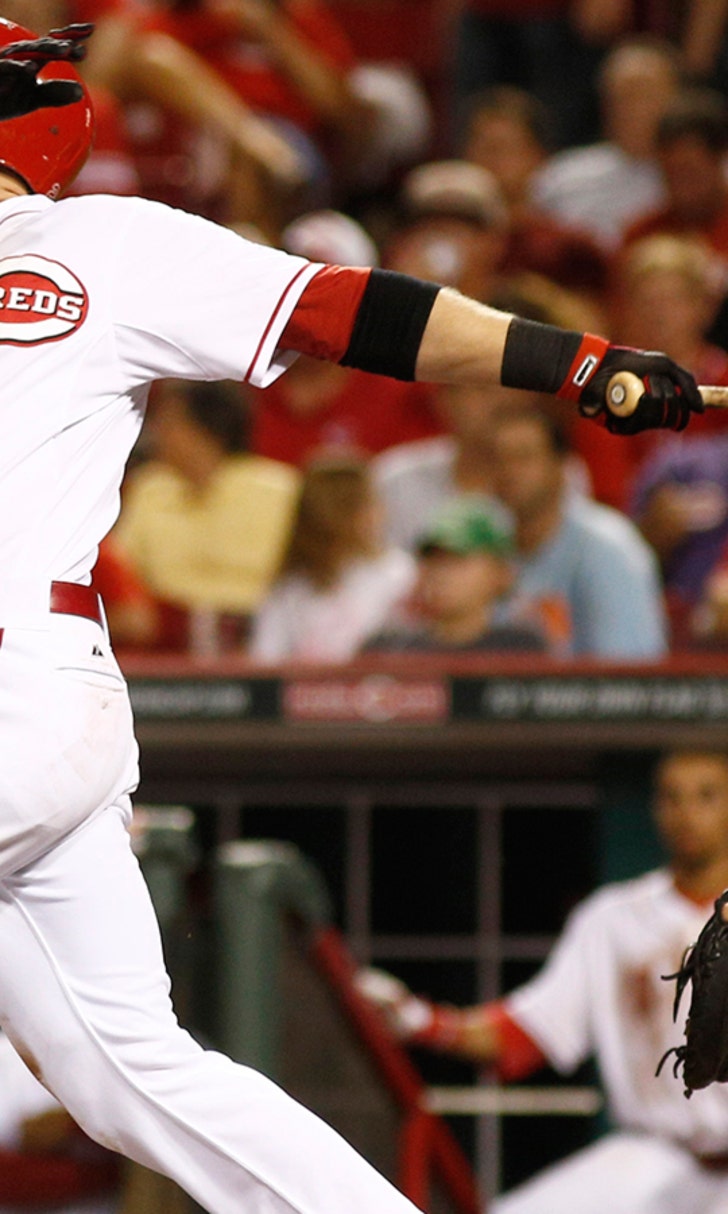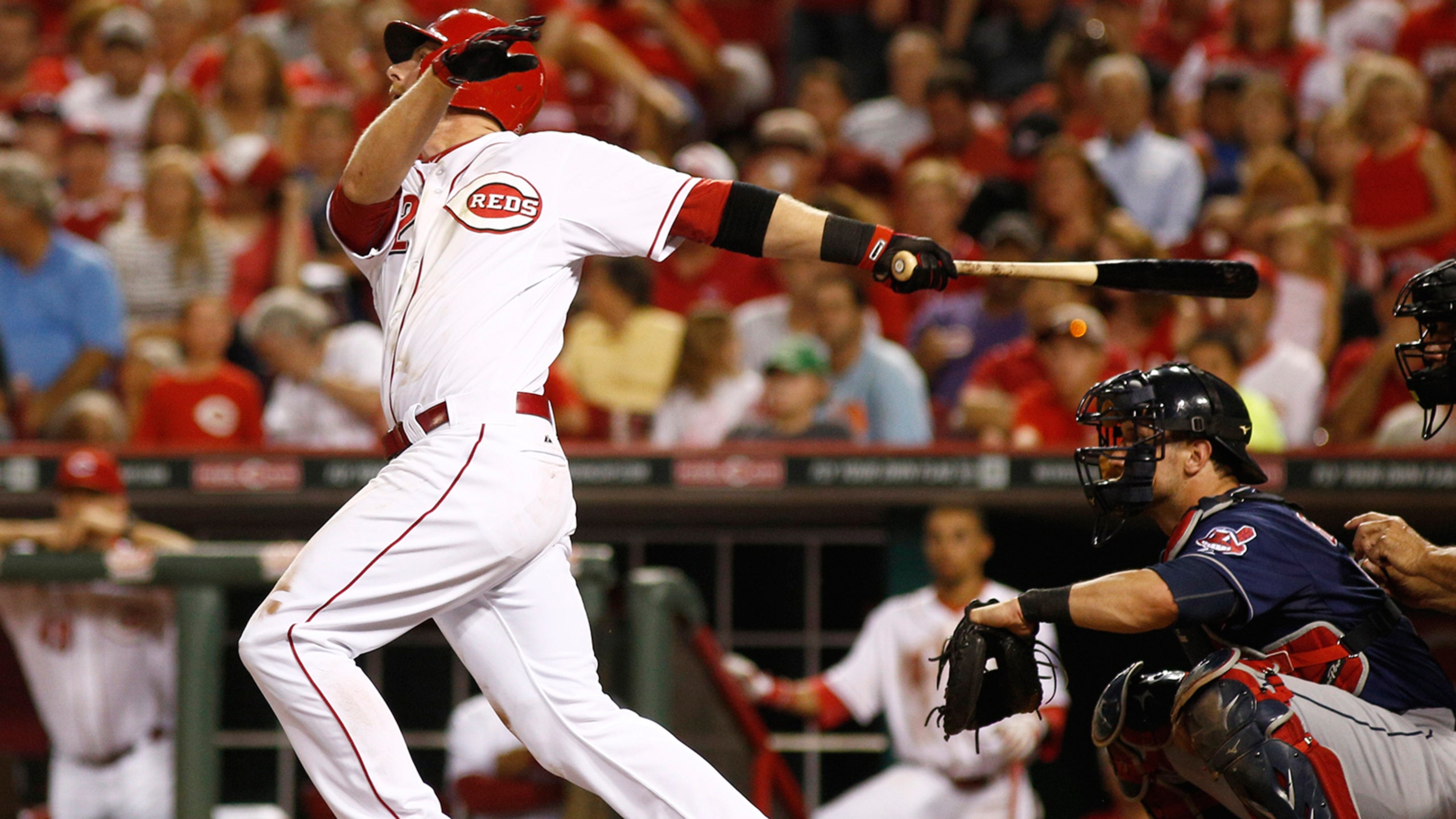 Reds go for first Ohio Cup since 2010
BY foxsports • August 7, 2014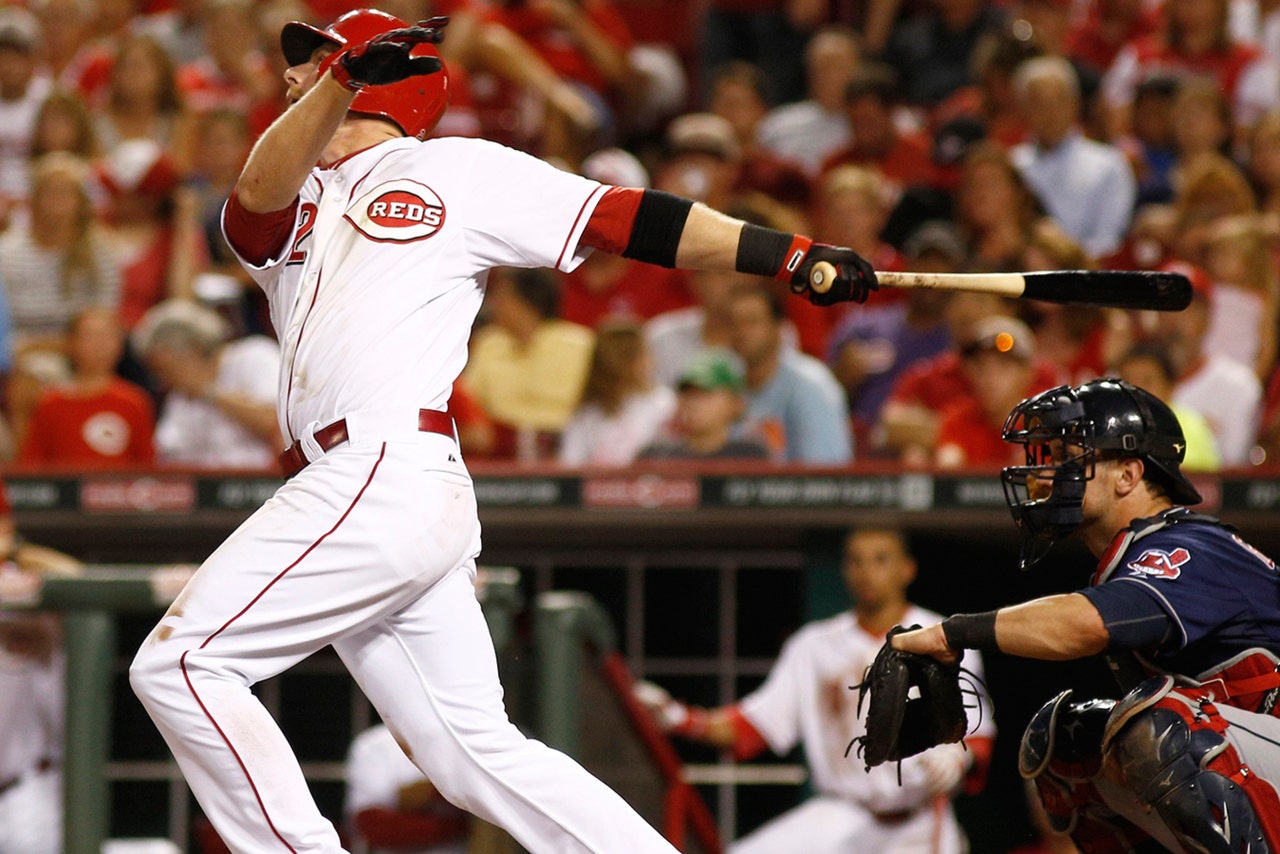 The Cincinnati Reds have been pitching well for much of the past six-plus weeks, and their short-handed lineup is also coming around following a slow start to the second half.
The Reds will try to produce another stellar effort at the plate against the Cleveland Indians on Thursday night while earning an eighth consecutive home win in the series and capturing their first Ohio Cup since 2010.
Cincinnati (58-56) has a 2.81 ERA in its last 42 games, including a 2.38 mark over the past 12. Since a 7-1 loss to open this two-city, four-game set Monday, the Reds have held the Indians to five runs in back-to-back wins.
Cincinnati's lineup, meanwhile, has registered 17 runs and 25 hits in those games, and Kristopher Negron has driven in two runs in each. He went 3 for 4 with a two-run homer in an 8-3 victory Wednesday, and Zack Cozart homered and had a season-high four RBIs.
The Reds are batting .318 with 25 runs in their last four games after hitting .192 and scoring 33 in their first 15 after the All-Star break. That outburst has come with Joey Votto (quad) and Brandon Phillips (thumb) on the disabled list.
"Hitting gets contagious. Once everybody starts getting into a rhythm, we all just fall in line," Negron said.
Negron and his teammates will next face T.J. House (1-2, 4.09 ERA), who tossed five scoreless innings and struck out seven in his return from the minors Saturday. The left-hander, who scattered three hits and two walks, did not get a decision in a 2-0 victory.
"I would've liked to go a little longer, but definitely felt prepared and confident out there," he told MLB's official website.
The rookie will pitch in the Ohio rivalry for the first time while Homer Bailey (8-5, 3.89) will try for a better result against the Indians (57-57).
The Reds right-hander is 2-3 with a 6.55 ERA in seven career matchups and was tagged for seven runs in 3 2-3 innings in his lone one last season, a 7-1 road loss May 30.
Bailey appears poised for a better showing after allowing two runs in 15 innings in his last two outings. He gave up one run in seven innings Saturday in Miami, but the Reds gave him one run of support for the second straight start, extending his winless stretch to five games.
"That's a couple of real good outings back-to-back," manager Bryan Price said after the 2-1 loss in 10 innings. "It's really nice to see him start to piece together some really good quality starts and start to roll. This is a guy who hasn't pitched his best baseball this year and might be rounding into that shape that we could definitely use here down the stretch."
Cincinnati and Cleveland have split the last two season series. The Indians went 5-1 against the Reds in 2011, and earned their most recent win in Cincinnati in July of that season.
Cleveland catcher Yan Gomes, batting .356 with three homers and 11 RBIs in a 12-game hitting streak, went 2 for 2 against Bailey in last year's win.
Reds counterpart Brayan Pena is hitting .375 during an 11-game streak and has gone 2 for 4 in each of the last two.
---