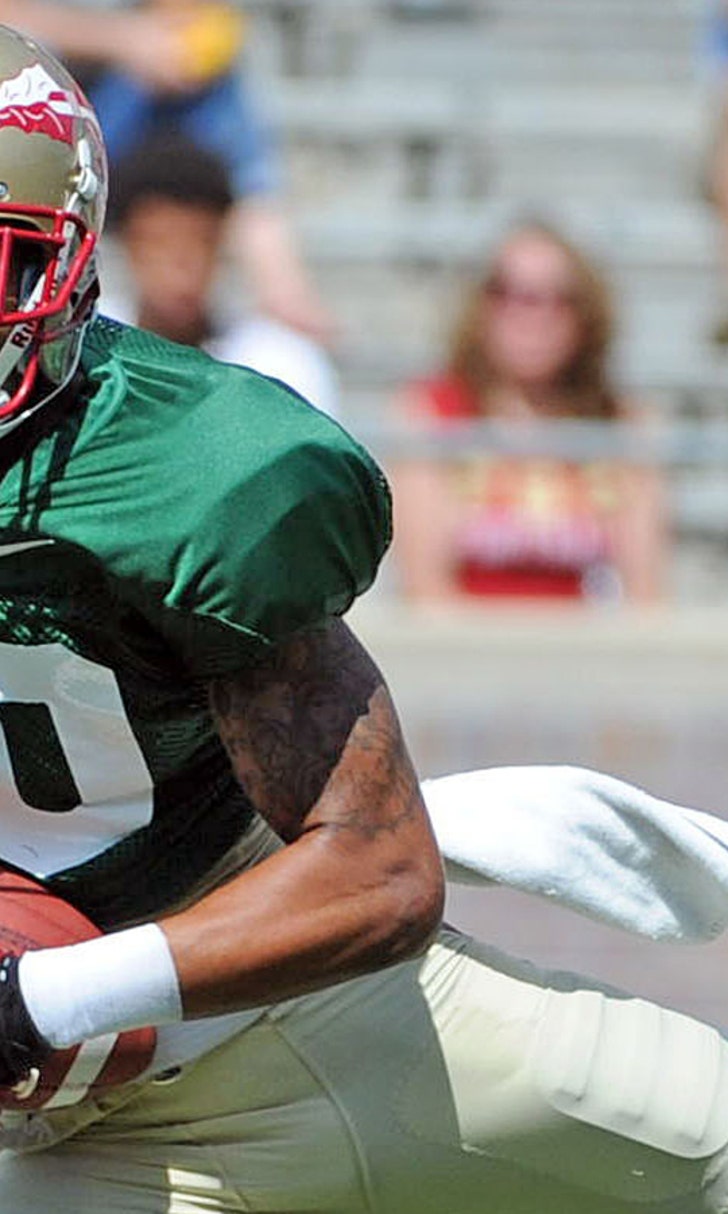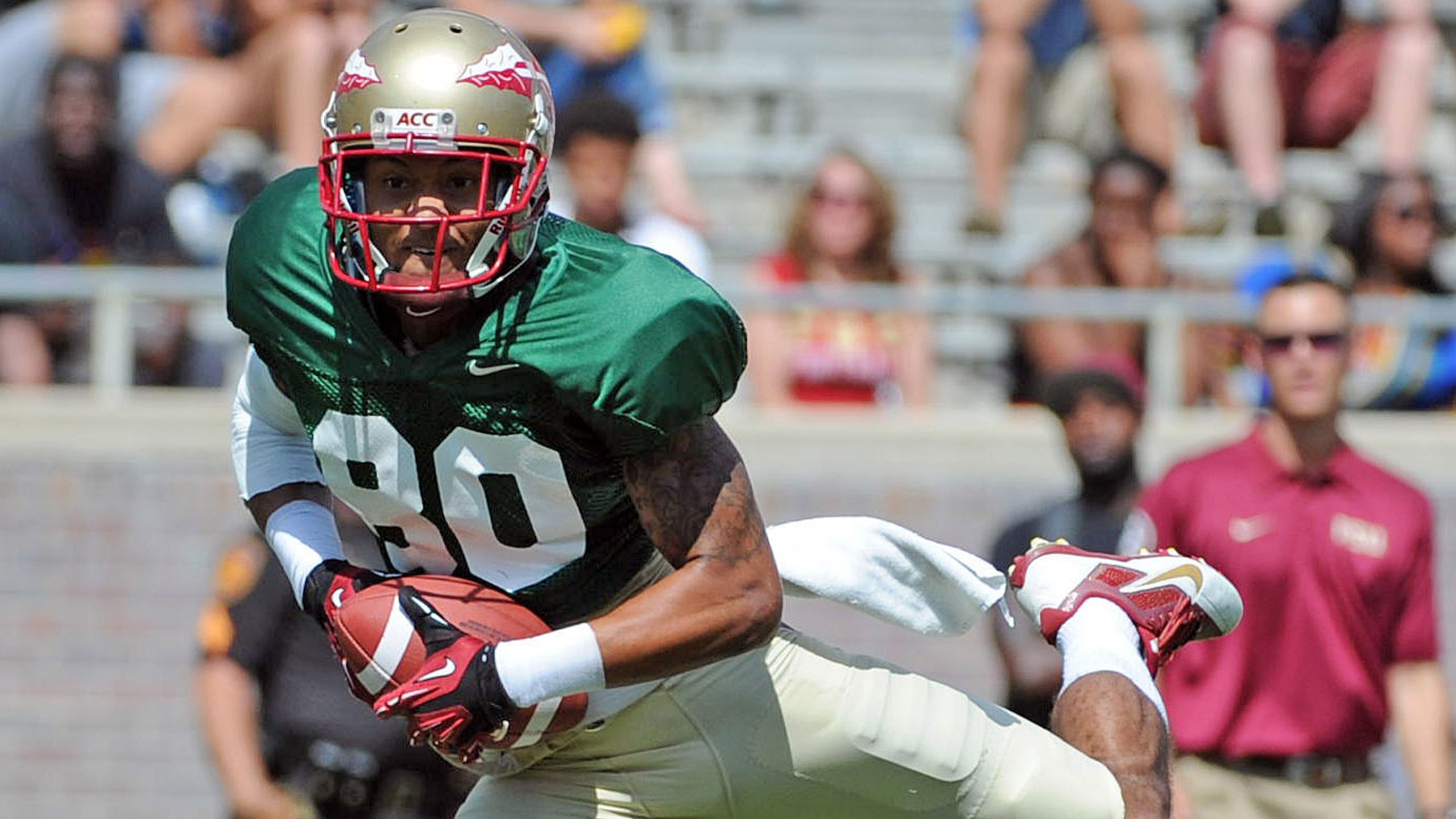 Rashad Greene understands his leadership role within FSU's wideout corps
BY foxsports • August 13, 2014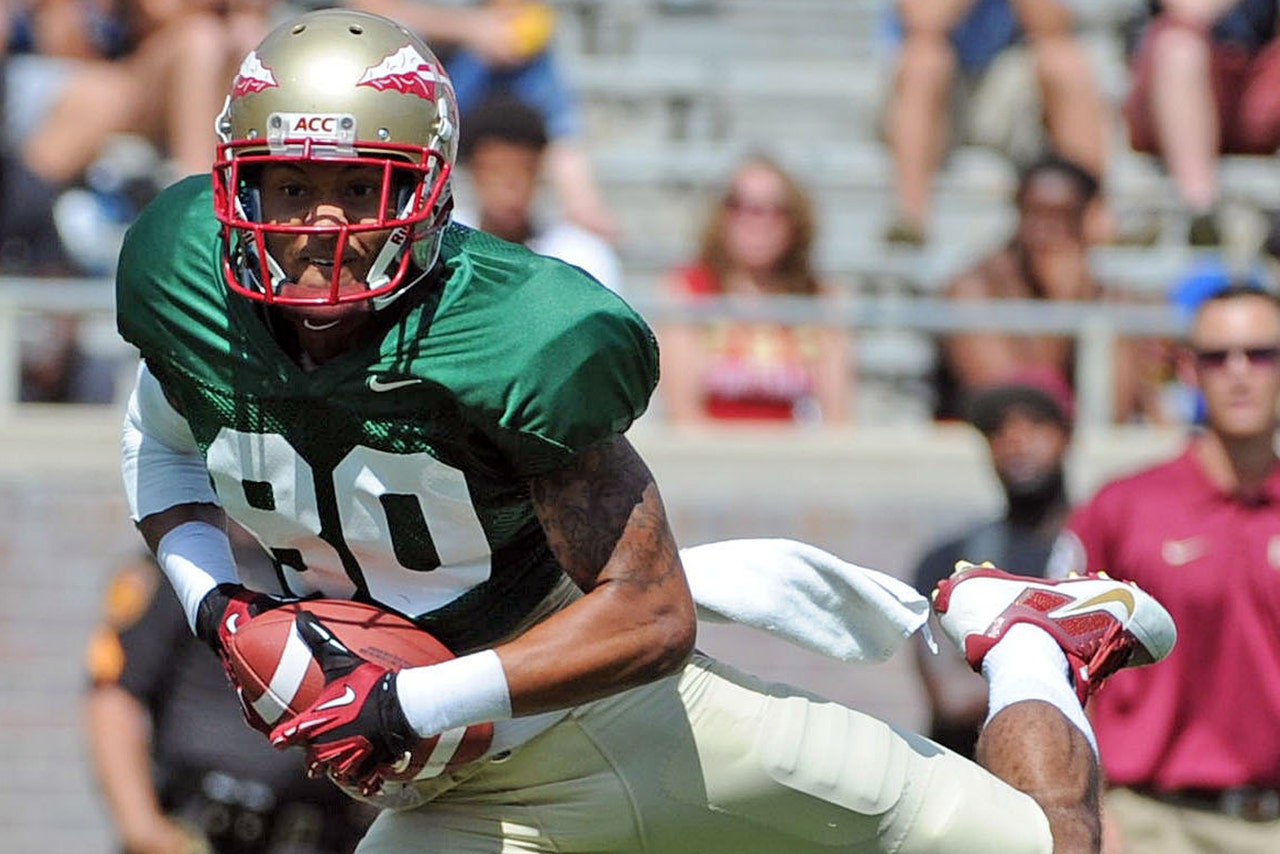 Florida State wide receivers view their unit as more than just a group of players; they're a family.
That feeling of togetherness starts at the top with the matriarch of the group, wide receivers coach Lawrence Dawsey.
"We understand that when you come here you help one another, you become a brother," Dawsey said. "You want the best for your brother, you ain't gonna not try and help your brother."
The FSU wide receivers are led by seniors Rashad Greene, Christian Green and Jarred "Scooter" Haggins.
Green and Haggins have had trouble seeing the field during their time in Tallahassee, combining for zero touchdowns since their freshmen seasons in 2010. They understand, however, that this is the end of their college careers and their last chance to make an impact at Florida State.
"Rashad has a certain leadership role," said Haggins, who redshirted in 2013 due to a knee injury. "I have a certain leadership role, and Christian has a certain leadership role."
"It's our last go-round," Green said. "So there shouldn't be any excuses at this point. We talked about that and how we have to take advantage of every opportunity we have."
As Green and Haggins still try to find a balance between their leadership responsibilities and playing time, Greene is fully prepared to handle any extra pressure that may come with his new role.
Greene led the Seminoles in receptions (76) and receiving yards (1,128) last season as a junior. Now in his final year, the preseason All-ACC wideout will not only be asked to put up big numbers once again, but also take on the role of the family's "big brother."
"I've got to show my little brothers how to do it the right way and how to pass it on," Greene said.
Sophomores Jesus Wilson, Kermit Whitfield and Isaiah Jones will look to improve on their first-year performances, and freshmen pass catchers Ermon Lane, Travis Rudolph and Ja'Vonn Harrison come into camp trying to prove that they are ready to play right away.
All are trying to fill the voids left by Kelvin Benjamin and Kenny Shaw, who last year combined for 108 receptions and 1,944 receiving yards.
"I have confidence in all nine guys we've got on scholarship," Dawsey said. "I won't hesitate to put any of them out there."
Dawsey also believes Greene is a perfect player to lead his receivers.
"Rashad's special because of the kind of kid he is, on and off the field," Dawsey said. "If all the receivers were like him, my job would be real easy."
Head coach Jimbo Fisher echoed the same admiration for the senior.
"He's extremely respected," Fisher said. "He's a team guy, he's a team leader, and shows it in everything he does. It's very rare."
Greene has a chance to make history this season and move past FSU receiving greats like Fred Biletnikoff and Peter Warrick in the Seminoles record books. Greene is fourth on the all-time receptions list (171 catches), sixth in career yards (2,465) and seventh in career touchdowns (22). Some wide receivers might go out of their way to talk about the historic possibilities and desire the attention that comes with such milestones, but Greene is unconcerned about personal accomplishments.
"I'm going to be the same person I've always been, a hard worker," Greene said. "I'm going to be dedicated to whatever I'm doing and put my team first."
---