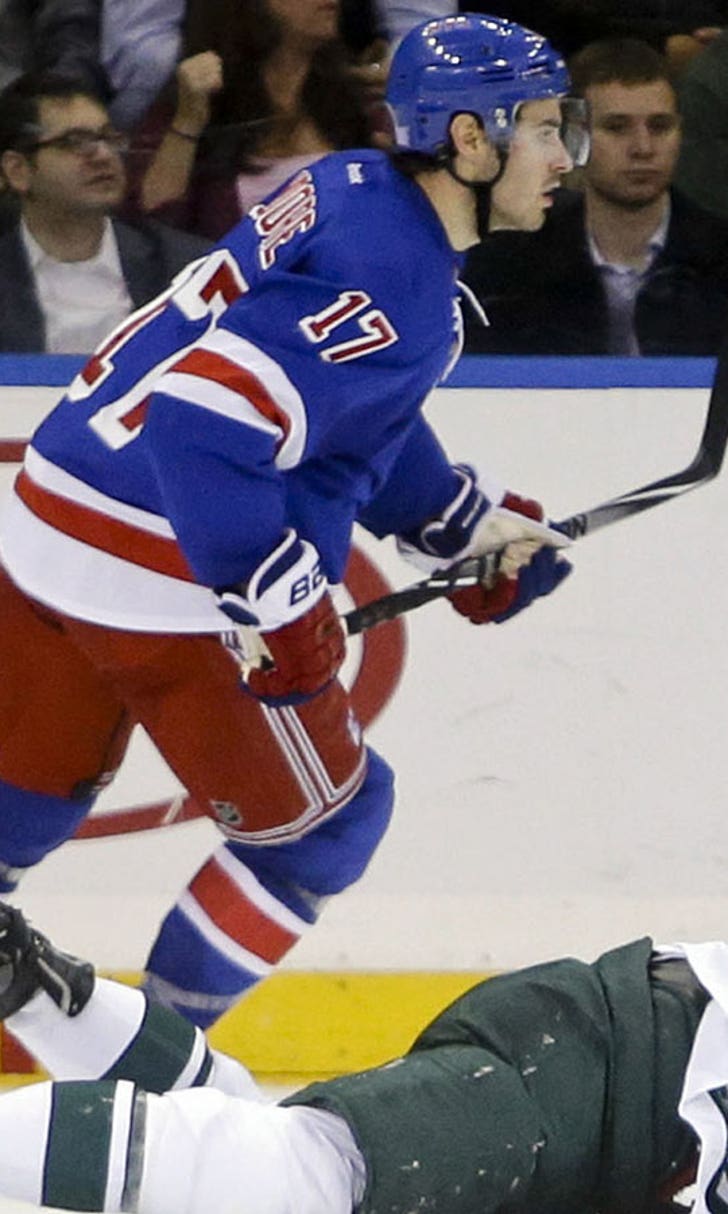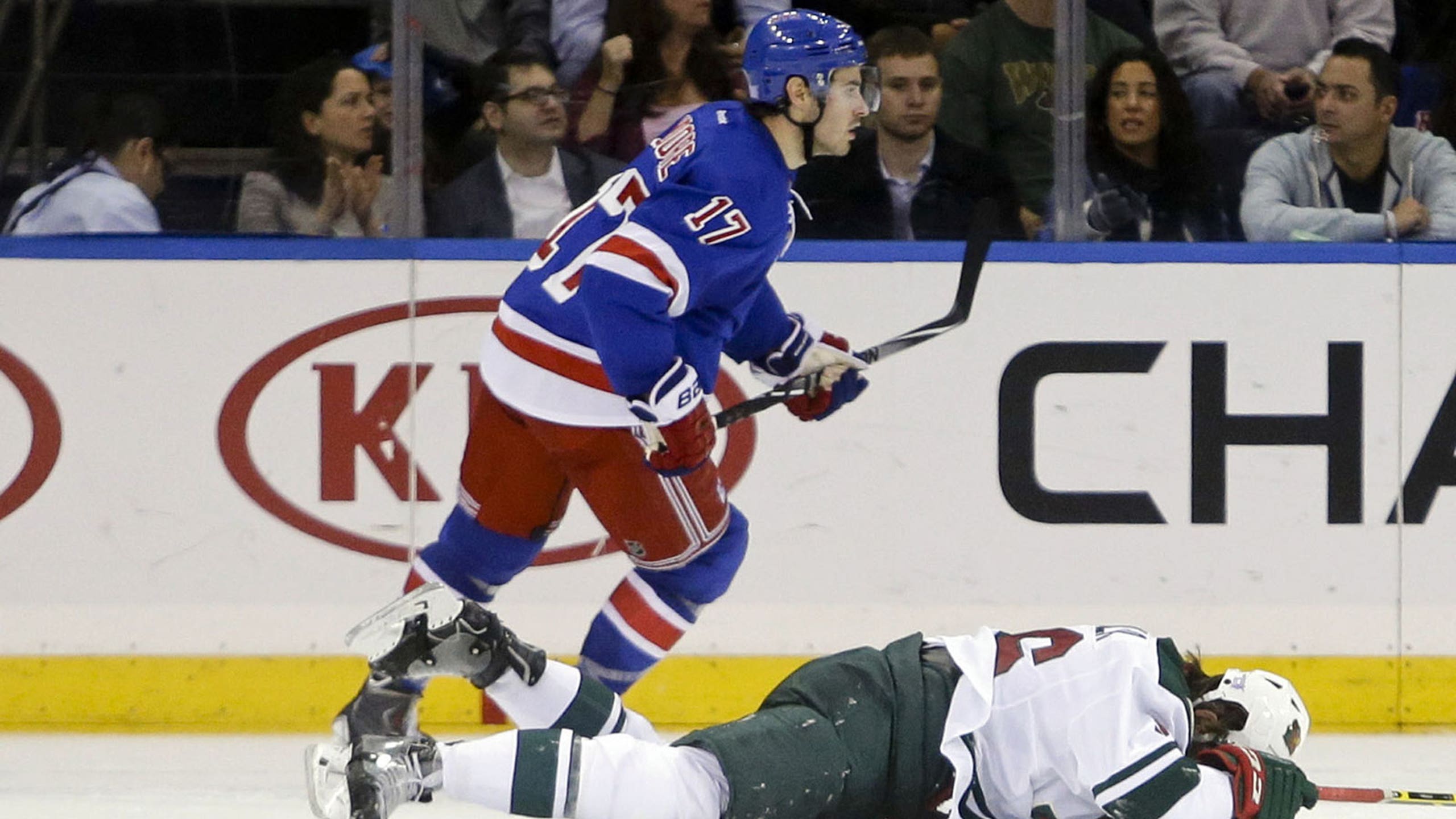 Rangers' Moore suspended for hit on Wild F Haula
BY foxsports • October 29, 2014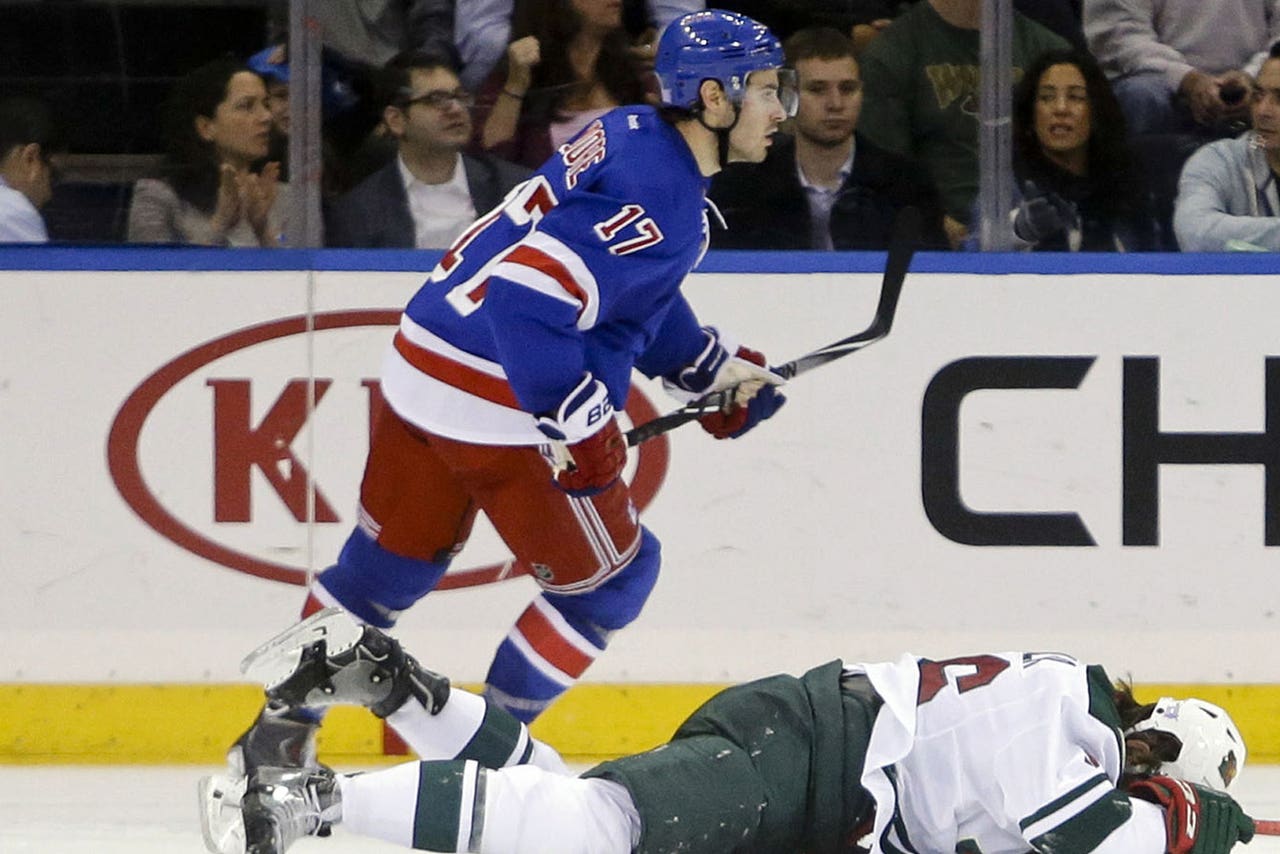 New York Rangers defenseman John Moore was suspended for five games on Wednesday for an illegal check to the head of Minnesota Wild forward Erik Haula in Monday's game in New York.
Haula released a shot and was following through when Moore came up high and made contact with Haula's head using his shoulder. Haula left the game and never returned. His status is uncertain for Thursday's home game with the San Jose Sharks.
Moore was called for a match penalty and missed the rest of Monday's game. Moore is considered a repeat offender and will forfeit $51,859.75 as part of the unpaid, five-game suspension.
The league stated it didn't consider Moore's hit to be late. The initial contact is to Haula's shoulder, but the league determined the main point of contact was Haula's head.
"If Moore is to attempt this extremely difficult hit, his timing and angle of approach must ensure that he hits squarely through the body and that Haula's head is not the main point of contact," said Stephane Quintal, the league's senior vice president of player safety, on the suspension video. "Moore does neither. Haula's head absorbs the brunt of Moore's shoulder, and the way Haula spins to the ice is a clear indication that this hit was not square through the body."
Wild forward Zach Parise and defenseman Jonas Brodin both left Monday's game against the Rangers. Parise took a stick to the face and returned after getting stitches. Brodin was hit from behind by New York forward Chris Kreider, who was called for boarding and ejected.
Brodin later returned, and Kreider didn't face any extra discipline from the league.
Follow Brian Hall on Twitter
---