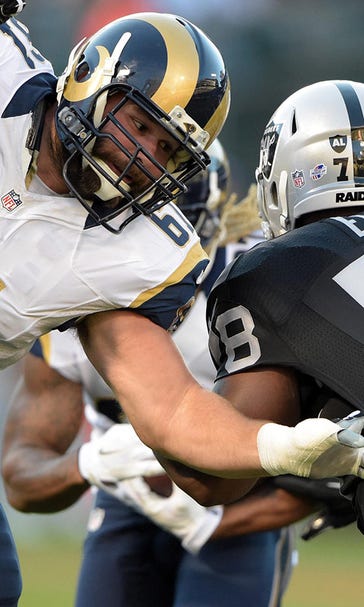 Rams name veteran Tim Barnes starting center
September 9, 2015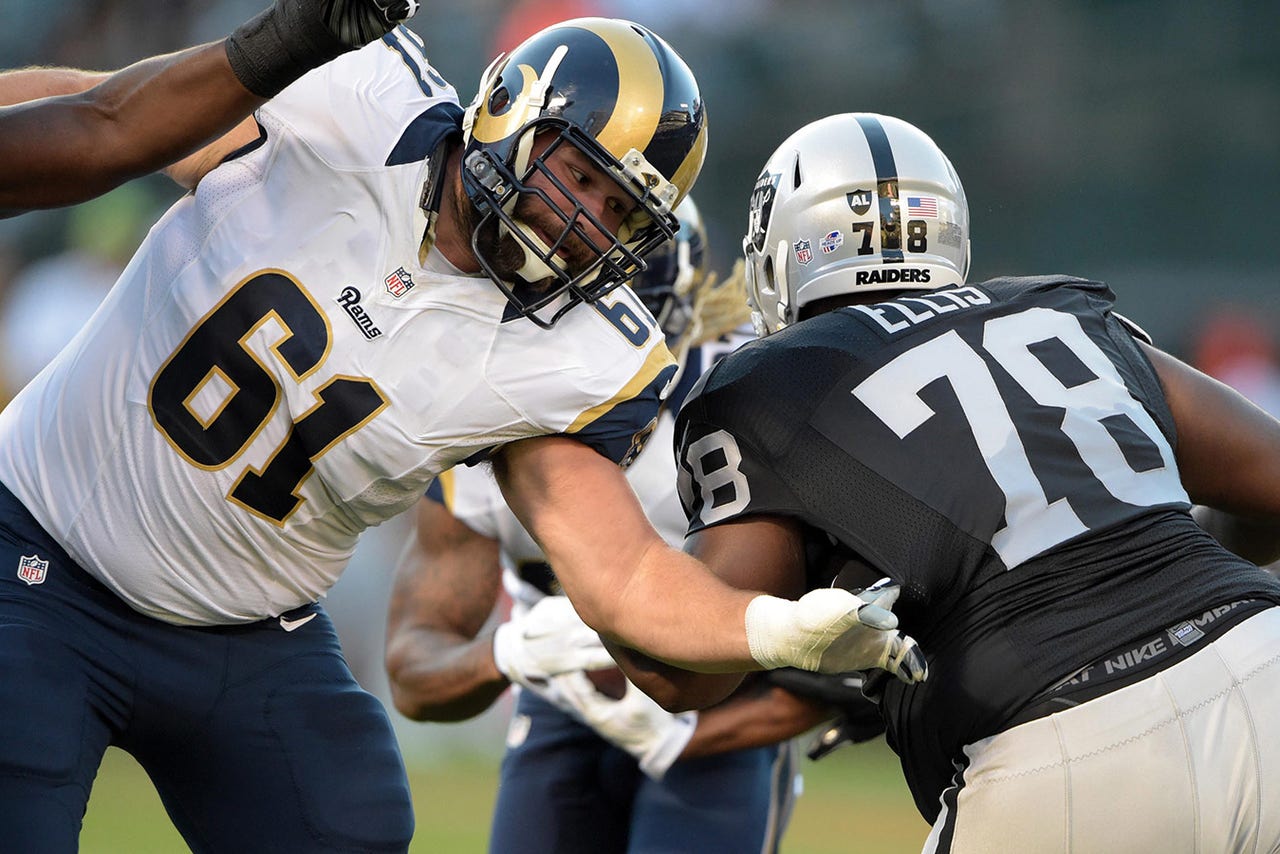 ST. LOUIS -- St. Louis Rams coach Jeff Fisher ended the suspense about the last undecided position job Wednesday, naming veteran backup Tim Barnes the starting center.
Barnes has four career starts and got the nod over second-year player Demetrius Rhaney, who showed versatility to also play at guard. Barrett Jones had been part of a three-way battle but was released last week.
Asked how long he'd known, Barnes said, "You never really know until you know."
Barnes, undrafted out of Missouri, worked his way up after joining the Rams' practice squad in 2011. He'll be the anchor of a rebuilt line that includes two rookies, right tackle Rob Havenstein and left guard Jamon Brown.
"It's a huge step, obviously, in my career," Barnes said. "I'm excited, I'm happy, I'm just ready to work with these guys."
Fisher said he believes the defending NFC champion Seahawks will attempt to get one-on-one matchups Sunday, but added, "We've got a smart group up front."
Getting four starts, all in 2013, no doubt helped Barnes.
"Well, gosh, whenever he's gotten a chance to play he's done a good job," Fisher said. "Demetrius has had a great camp, has played really well at both positions, but we're going to go with Tim right now."
After starring at Missouri, Barnes first spent 2011 training camp with the Ravens. He was released off the Rams' practice squad before making the roster in 2012.
Lookin' good! Flip through our photo album of NFL cheerleaders.
The Rams allowed Barnes to become an unrestricted free agent this offseason before signing him to a one-year deal in March. He's played in 45 games the last three seasons as a reserve and on special teams.
Barnes is one of three starting NFL offensive linemen from Missouri, known more for churning out defensive linemen. Justin Britt is a guard for the Seahawks, who play St. Louis in the opener, and Mitch Morse is the center for the Chiefs.
Barnes credited the rise to offensive coordinator Josh Henson.
"Some of it is scheme, some is technique," Barnes said. "Just little stuff that made a big difference."
Rhaney was the 250th pick of last year's draft, one selection after the Rams gave Michael Sam a shot at being the first openly gay player in the NFL. Rhaney spent last season on injured reserve with a knee injury coming off two strong seasons at Tennessee State as a junior college transfer.
Players named five captains: quarterback Nick Foles on offense, linebacker James Laurinaitis and defensive end Robert Quinn on defense, and punter Johnny Hekker and linebacker Daren Bates on special teams.
Fisher said he was hopeful running back Tre Mason (hamstring) could play in the opener and said it probably would be a game-time decision. First-round pick Todd Gurley was just cleared for contact Monday and has been ruled out for the opener, leaving Benny Cunningham and Isaiah Pead as backup options.
---
---