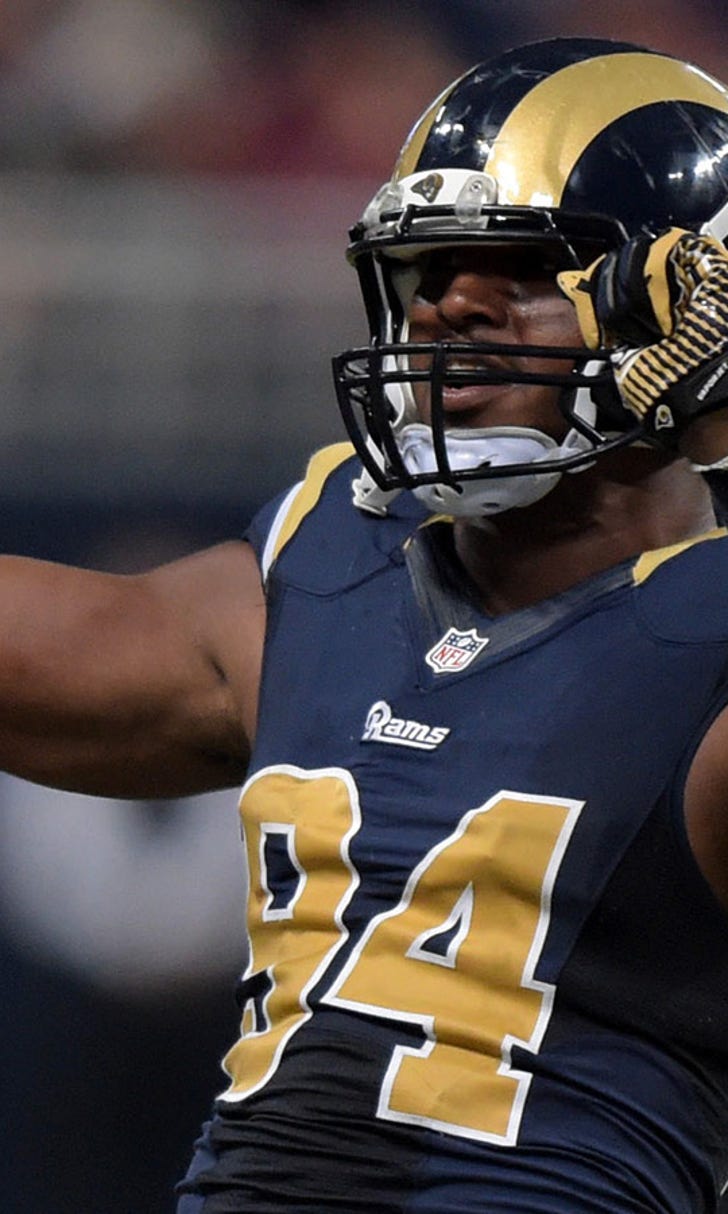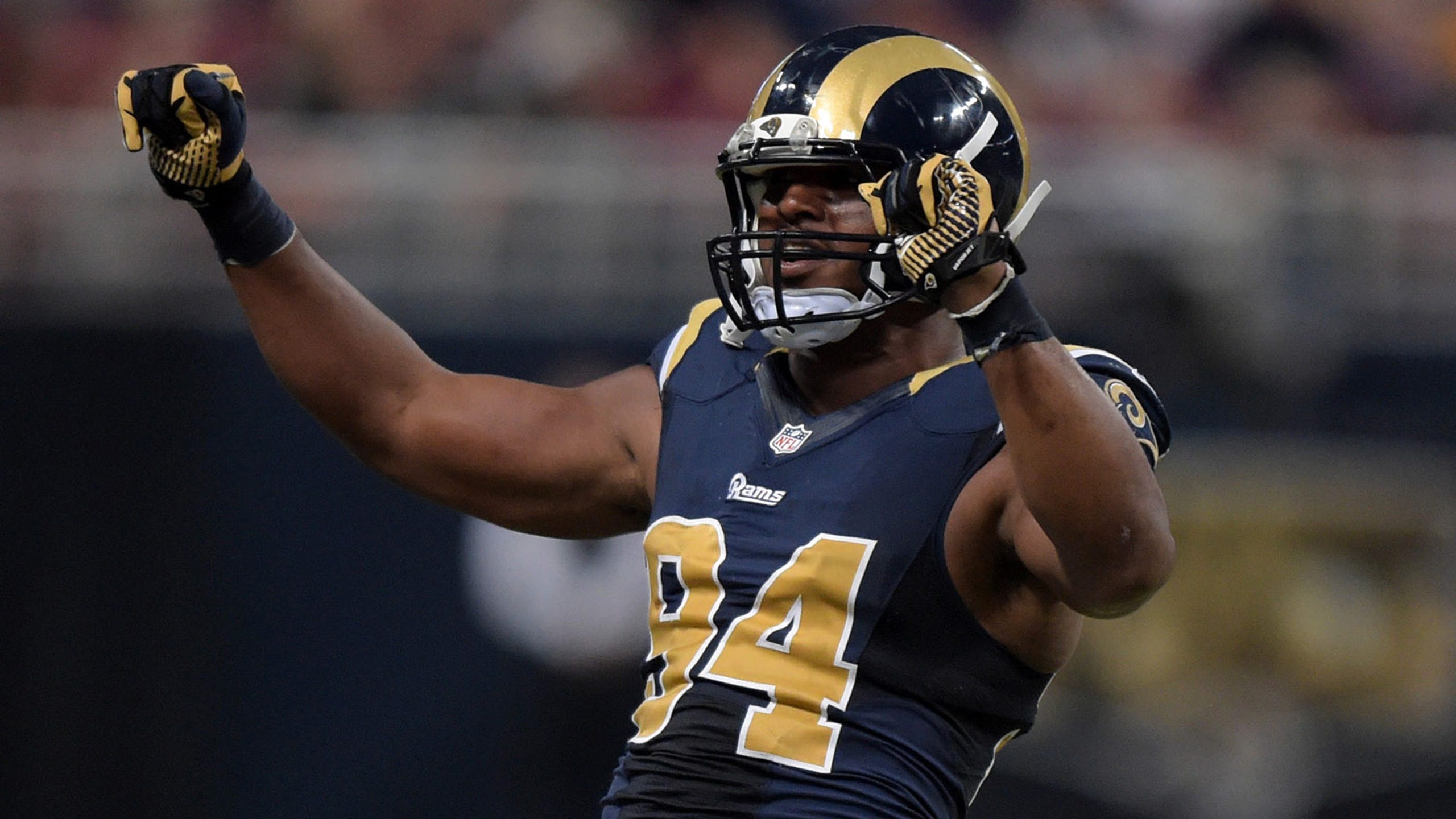 Rams can become first team in 38 years to post three straight shutouts
BY foxsports • December 9, 2014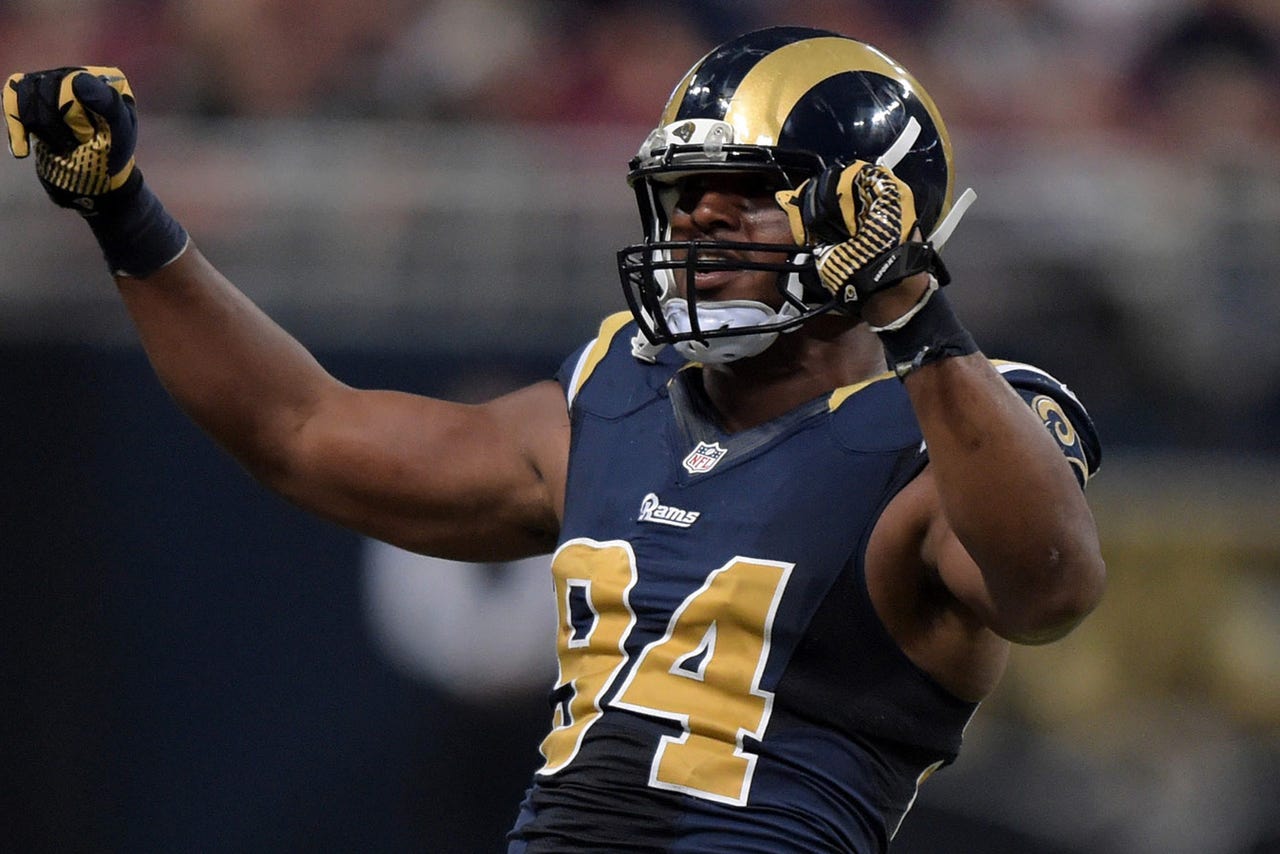 Though the offense has sputtered since quarterback Carson Palmer suffered a season-ending knee injury against the St. Louis Rams one month ago, the Arizona Cardinals remain atop the NFC standings.
But to build on a much-needed victory and avoid a third straight road loss Thursday night -- while missing their leading passer and rusher -- the Cardinals must prevent St. Louis from becoming the first team in 38 years to shut out three straight opponents.
"For some teams, (playing in December) doesn't mean a damn thing except the season's almost over," Cardinals coach Bruce Arians said. "This one means a lot because everything rides from here on in, so every game is a real playoff game, especially in the NFC."
Arizona (10-3) has four offensive touchdowns in four games since a 31-14 win over St. Louis on Nov. 9, when Palmer tore his ACL while being sacked by safety Mark Barron in the fourth quarter. The Cardinals weren't an offensive juggernaut with Palmer under center, though they recorded at least 24 points five times while going 6-0 in games he started.
They scored at least 20 in the three Drew Stanton started as Palmer was sidelined with a shoulder problem earlier this season, but have averaged 14.0 during his latest starting stint as he's thrown five interceptions in four games. Top rusher Andre Ellington also struggled after Palmer went down, and he was placed on season-ending injured reserve this week with a hip problem.
However, his replacement, second-year back Kerwynn Williams, came through with 100 yards on 19 carries in his third NFL game Sunday in a 17-14 home victory over Kansas City.
"I didn't know what my role was going to be," said Williams, who had never touched the ball prior to Sunday. "I just wanted to be prepared whatever it was."
The Cardinals avoided a third straight loss and remained one game ahead of Seattle in the West. They also own the tiebreaker over Green Bay for the top spot in the conference.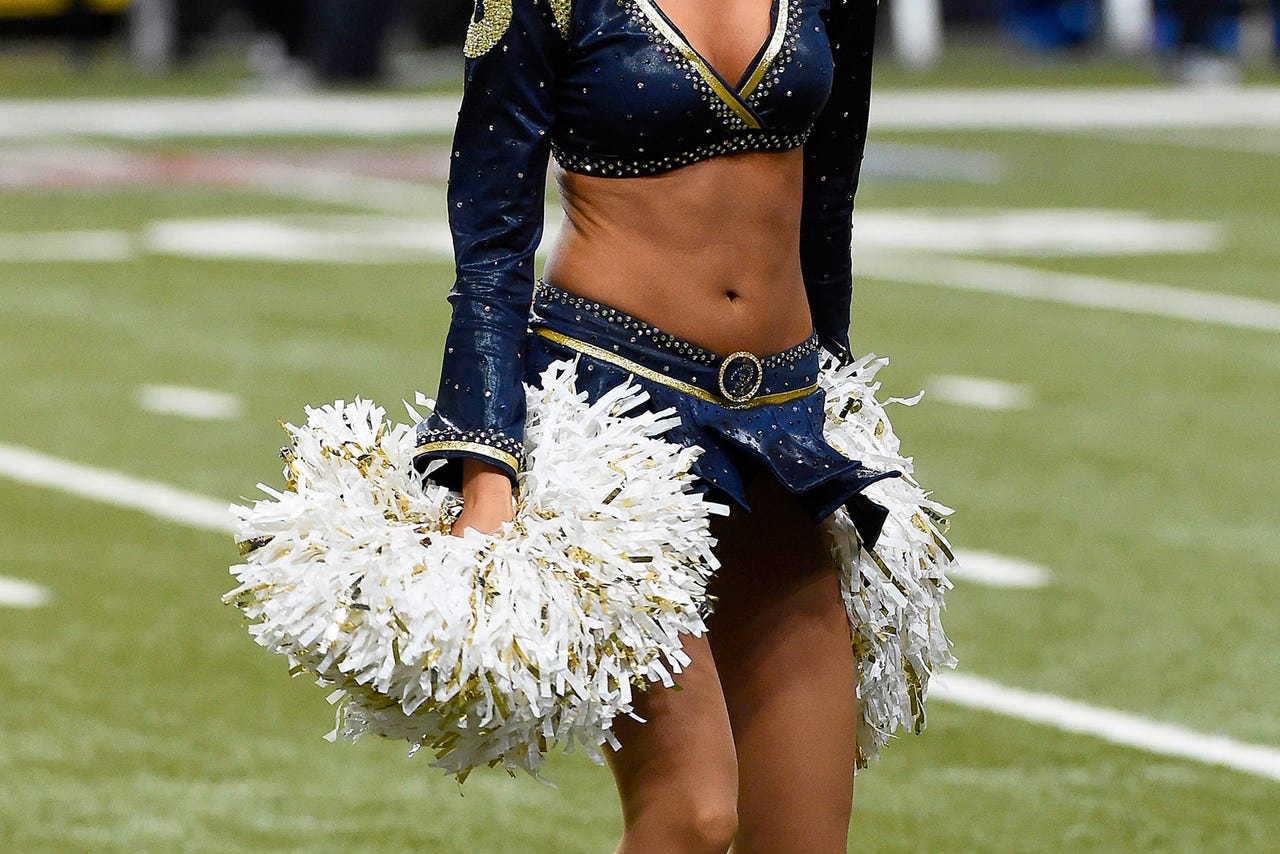 Flip through our photo album of NFL cheerleaders.
Arizona, which fell 19-3 at Seattle on Nov. 23, hosts the rematch next weekend.
The Cardinals know they first face a tough task against the Rams (6-7), who have allowed 34 points while going 3-1 since losing at Arizona. They outscored Oakland and Washington 76-0 in the last two weeks.
No team has blanked three consecutive opponents since the 1976 Pittsburgh Steelers.
"They're playing as good a football as anybody now," Arizona defensive end Calais Campbell said. "It's a division game, a team you know. They know us, guys you've played against multiple times. It's going to be a good football game."
Though the Rams' latest conquests came against two of the league's lowest-scoring teams with a combined 5-21 record, they're confident that dominance can continue against the offensively challenged NFC leaders.
"I want to see it again," said coach Jeff Fisher, whose team held Washington to 206 total yards in Sunday's 24-0 road victory. "We need to keep playing, keep preparing the way we are."
St. Louis allowed 244 yards in a 52-0 rout of the Raiders on Nov. 30, part of an impressive three-game winning streak at home. The other two victories were against last season's Super Bowl participants, beating Seattle 28-26 and holding Denver to its lowest point total of the season in a 22-7 win.
The Rams limited the Cardinals to a season-low 28 rushing yards on 22 carries last month and have allowed an average of 58.7 while winning four of six.
"We've been locked in and just getting better and tightening up on all the little plays that were hurting us," safety Rodney McLeod said.
St. Louis has recorded 13 sacks in the last two games, including 4 1/2 by defensive end Robert Quinn.
"Guys are playing lights-out right now," said Quinn, who has 10 1/2 sacks on the season. "Hopefully, we just keep it going."
The Rams have recorded more than 20 points in four straight games after doing so three times in the first nine. They've returned two interceptions and a punt for touchdowns in those four.
Shaun Hill has completed 62.0 percent of his passes with six TDs and two INTs while starting the last four games. He earned the job after Austin Davis struggled against Arizona last month, when Patrick Peterson had a 30-yard interception return for a TD and Antonio Cromartie took back Davis' fumble 14 yards for a score.
Five of Peterson's 14 career interceptions have come against the Rams.
Arizona has allowed an average of 16.5 points in the last six games, though the only time it yielded more than 20 during that stretch came in a 29-18 loss to Atlanta on Nov. 30 in its most recent road contest.
Larry Fitzgerald caught a season-high nine passes for 112 yards against the Rams last month and has 29 catches for 288 with three TDs in the last three meetings.
In that same span, Rams tight end Jared Cook has 274 yards and three scores. He had two TD receptions Sunday.
---