Price dismisses Lawndale in Fairfax State Preview matchup
BY foxsports • January 31, 2015
No one was safe under the basket at Fairfax High School when Price faced Lawndale on Saturday afternoon.
Guys were being dunked on and feelings were getting hurt in Price's 68-62 win over Lawndale at the Fairfax State Preview at Fairfax High School
The facial count was at two each. Long Beach State commit LaRond Williams and Kesean Davis had their highlight reel moments for Price.
While the Lawndale bigs, USC commit Chimezie Metu and San Diego State commit Brodricks Jones, did their part to hurt some feelings on the Price (19-4) squad.
Williams played with a fire and a passion that was unmatched by anyone on the floor Saturday afternoon. After being on the wrong side of a Metu dunk earlier in the game, he was riled up.
"I wanted to get him back so bad" said Williams, who finished with 16 points.
He had a third quarter dunk in which Metu was "in the area" and then got hit with a technical foul as the two bigs exchanged words. The tech, however, didn't kill his spirit. He continued to play with a rage as he lifted his team to a win and helped get rid of Price's bitter taste of defeat.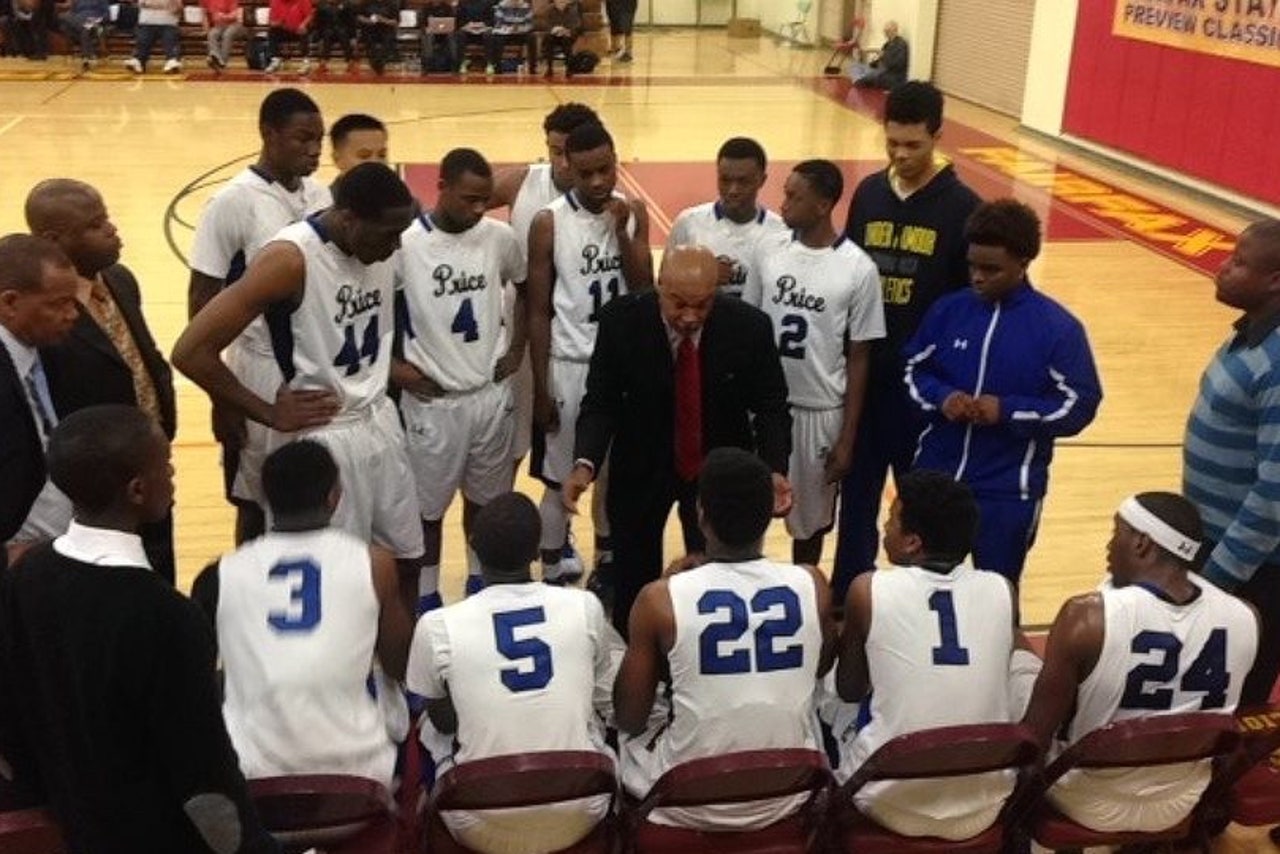 Price improved to 19-4 with a 68-62 win over Lawndale at the Fairfax State Preview on Saturday afternoon. 
"We know he doesn't play well angry," Price head coach Michael Lynch said of Williams. "It's OK to have the chip on your shoulder but not angry."
For Lawndale (14-8) it was a disappointing end to what has been a long week. Their game at Beverly Hills at the end of last week was postponed until Monday meaning the Cardinals had four games this week. 
"(It was) very tough mentally," Lawndale head coach Chris Brownlee said. "It was just really a tough week."
The Cardinals two losses were by a combined seven points.
Price, meanwhile, hadn't played in a week and was coming off of a 16-point defeat.
---