Preview: Marlins can finish off strong home stretch with win Sunday
BY The Sports Xchange • June 4, 2017
TV: FOX Sports Florida
TIME: Pregame coverage begins at 12:30 p.m.
CAN'T GET TO A TV? WATCH IT LIVE ON FOX SPORTS GO

MIAMI -- The suddenly hot Miami Marlins are one victory away from winning their third consecutive series.

Miami (23-32), which has won six of its past seven games, will try to finish off Arizona (34-24) on Sunday. Miami has won two of the first three games of this series, including Saturday on Edinson Volquez's first career no-hitter.



The Marlins, who have cooled off an Arizona team that arrived hot, will try right-hander Vance Worley (0-2, 4.50 ERA) against Diamondbacks right-hander Braden Shipley (0-1, 6.75).

Shipley will be called up from Triple-A Reno to make the start.

Worley, 29, is the much more experienced pitcher. He is on his fifth major league team, and in four career starts versus Arizona is 1-1 with a 2.05 ERA.

Shipley, 25, was in the majors earlier this season before getting demoted. But Arizona manager Torey Lovullo said he has not lost confidence in the 2013 first-round pick out of Nevada-Reno.

"He's been throwing the ball really well," Lovullo told the media when asked about Shipley, who went 2-0 with a 3.67 in four Triple-A starts last month. "I think he's going to come in, follow the game plan and do what we need him to do."

Shipley, who has never faced the Marlins, got hit hard in his lone 2017 major league start, May 4 at the Washington Nationals. He allowed five hits, six walks and three runs in four innings as Washington earned a 4-2 win.

"I felt that wasn't the best of what he can offer us," Lovullo said. "His stuff was good. His fastball was playing aggressively. It's just that he wasn't on the attack the way we would like him to be, and that's something we've addressed. "

As for the Arizona offense, Lovullo said he is confident in his hitters and does not expect any carryover after the no-hitter.

"I didn't really see much of that," Lovullo said when asked about his hitters getting antsy as the no-hit bid got deeper and deeper. "Maybe we got out of our approach in the ninth."

Ironically, Arizona has only been no-hit twice in its history, but both times it was a Marlins pitcher who accomplished the feat: Volquez on Saturday and Anibal Sanchez in 2006.

Odds are immense in Arizona's favor in terms of avoiding another no-hitter or even a complete game Sunday. The Marlins had gone a major-league-record 480 games without a complete game until Volquez ended the drought Saturday.

It will be interesting to see if the no-hitter gives Miami a further boost going forward because the team was certainly enthused in its reactions late Saturday night.

"Every catcher talks about a no-no," said Marlins catcher J.T. Realmuto, who caught his first no-hitter as a pro player on Saturday. "In the back of your head, if you haven't caught one, you are thinking, 'Am I ever going to catch one?' It's really hard to do. It's really exciting."

With a no-no presumably off the table Sunday, what will we see?

For starters, fans can check out a Marlins' offense that has flourished since Giancarlo Stanton was moved from cleanup to the second spot in the batting order. Miami is also 7-2 on this homestand.

In addition, fans can check to see if the Diamondbacks, who still are among a handful of teams battling for the best record in baseball, can get back on track after a mini-lull against Miami.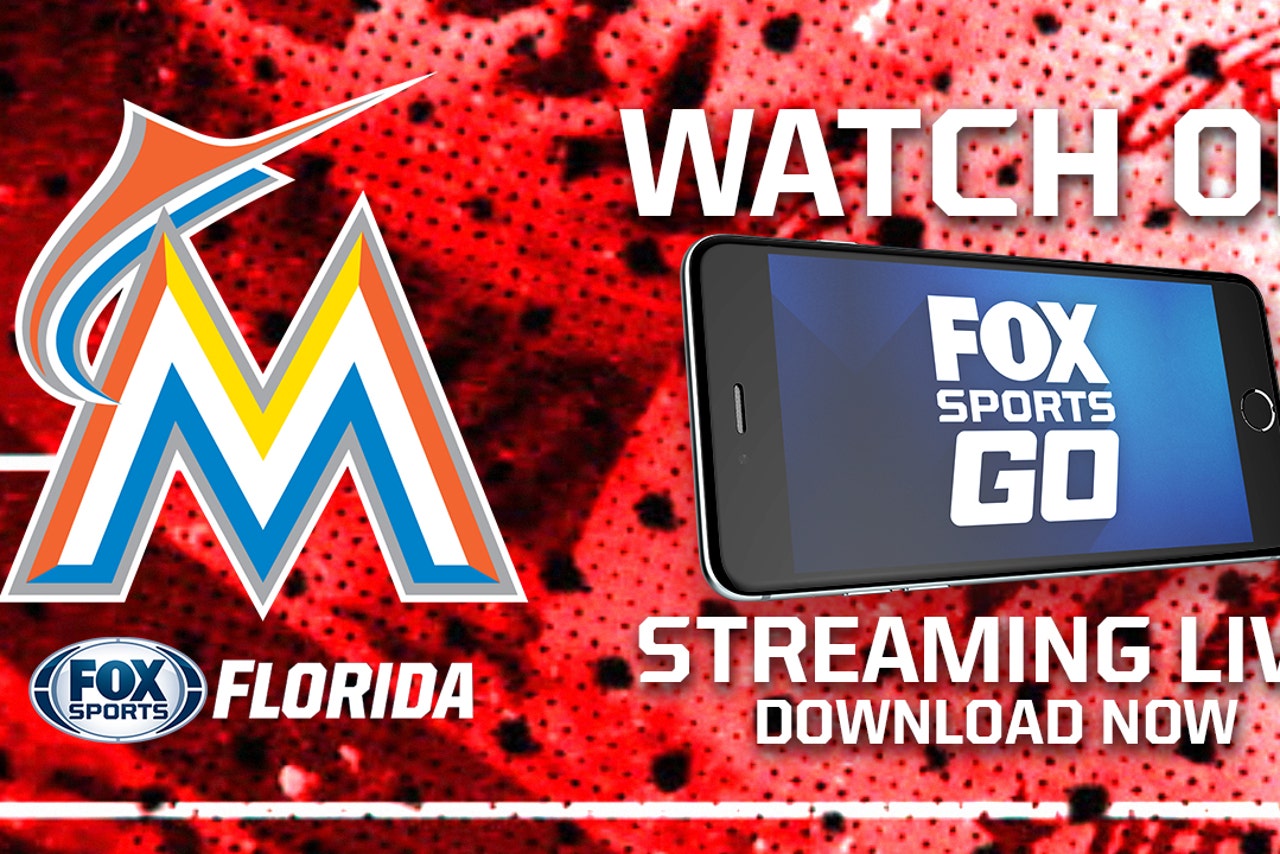 ---