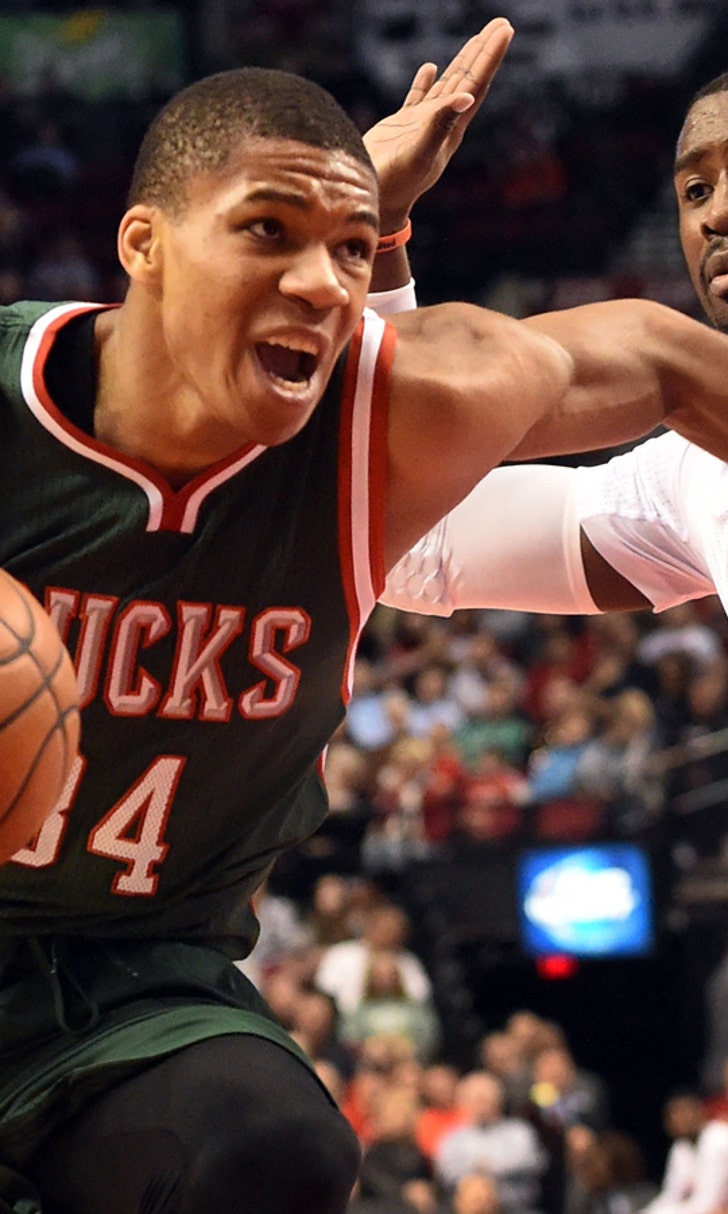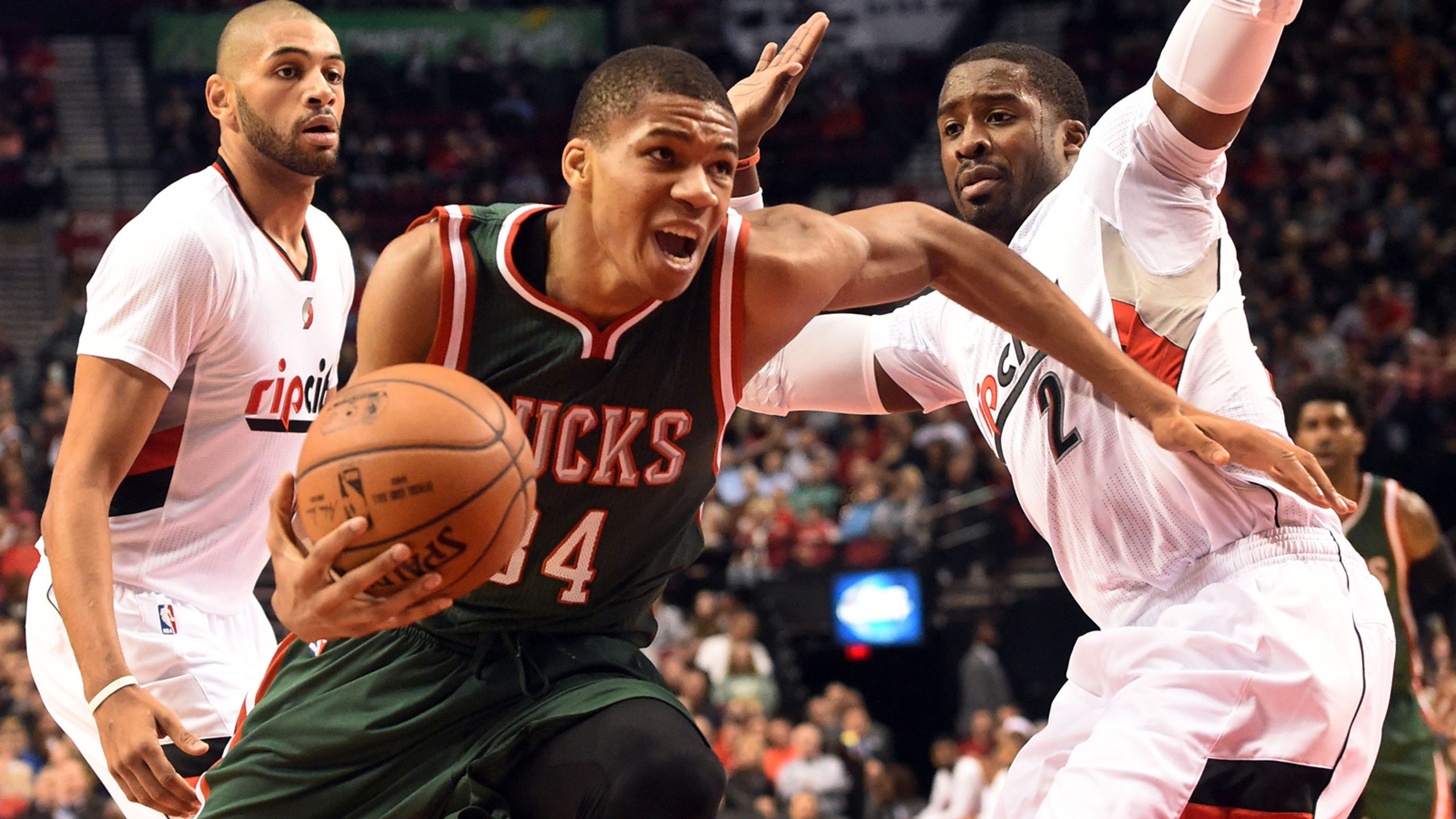 Preview: Blazers at Bucks
BY foxsports • January 31, 2015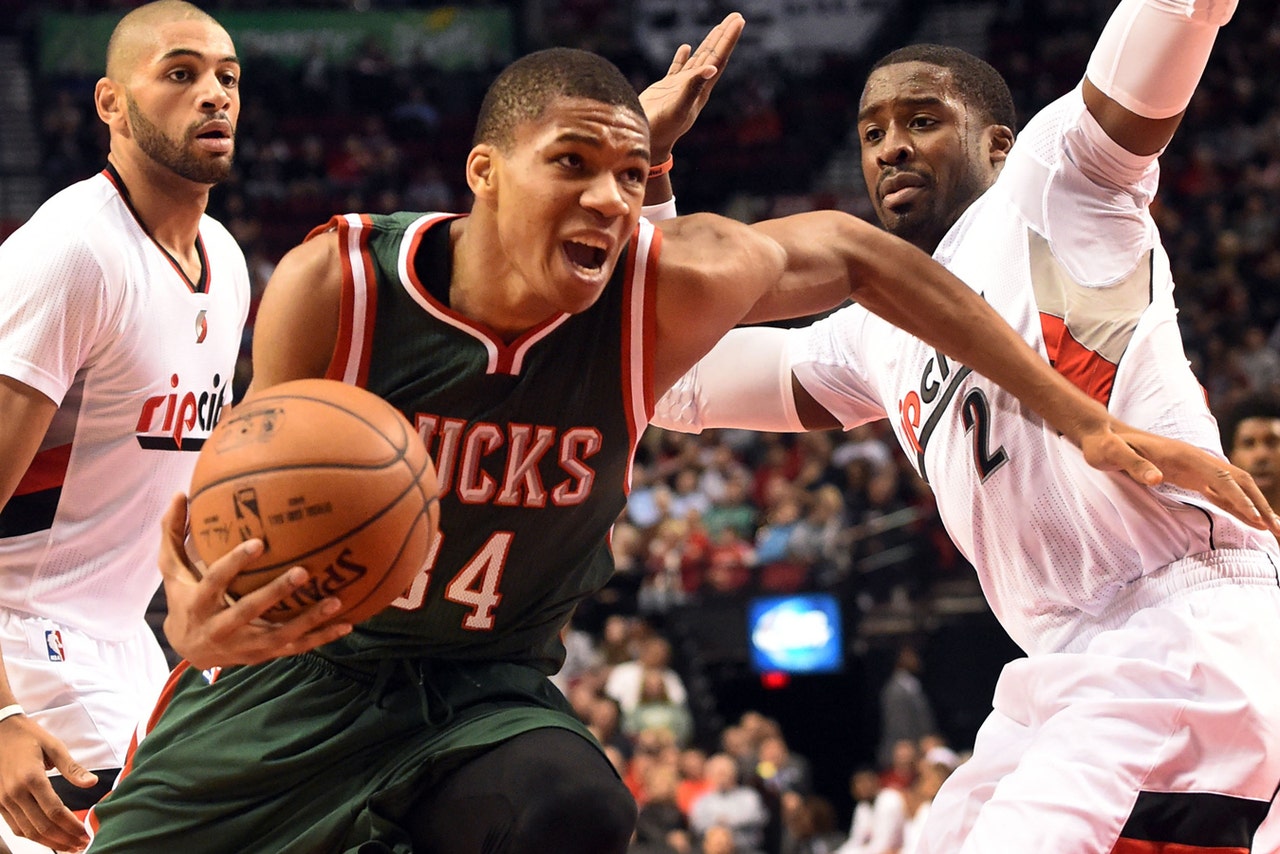 The Northwest Division-leading Portland Trail Blazers have cooled considerably, particularly on the road.
A Milwaukee Bucks team that is playing better looks to make matters worse for the visitors.
The Trail Blazers try to avoid a sixth straight road loss Saturday night against the Bucks, who are seeking a third consecutive victory.
Portland (32-15) holds a comfortable 8 1/2-game lead on second-place Oklahoma City in the division. The Trail Blazers, though, are stumbling, losing seven of nine after winning eight of their previous nine. Their recent struggles have been especially glaring as the visitor, losing five straight games while surrendering an average of 106.8 points - almost 10 higher than their season mark.
Portland hasn't endured a longer single-season road skid since dropping seven straight from Feb. 6-March 6, 2013.
The team got closer to matching that mark Friday, losing 105-99 at Atlanta after leading following each of the first three quarters.
"If I could explain it then it wouldn't happen," forward LaMarcus Aldridge said. "It's part of the season. We just have to stick with it."
Aldridge has certainly looked deserving of being named to next month's All-Star game in New York, averaging 33.7 points and 10.3 boards in three games after missing two with what was considered a serious thumb injury. He had 37 points and 11 rebounds Friday, but the Blazers totaled 17 turnovers and allowed the Hawks to shoot 71.4 percent in the fourth quarter.
Aldridge, a four-time All-Star, had 23 points and 15 rebounds in a 104-97 home win over Milwaukee on Dec. 17, as the Blazers won a third straight meeting.
Damian Lillard had 29 points and seven assists in that matchup, but enters this one after totaling 27 points while making 10 of 39 from the floor over the past two games - both losses. The guard, an All-Star snub, was hitting 44.0 percent from the field while averaging 28.4 points over the previous five road games.
An impressive offensive philosophy installed by coach Jason Kidd is a big reason the Bucks (24-22) continue to be one of the NBA's biggest surprises. They've won three of four games while averaging 29.0 assists - 5.3 higher than their season average.
"I think our players take pride in moving the ball, making the next pass," Kidd said. "I think they really enjoy playing with one another. That is why you see the ball move. They take pride in being part of the play."
Milwaukee collected 29 assists and seven players scored in double digits in Thursday's 115-100 win at Orlando. Jerryd Bayless led the way with 19 points, as the Bucks led by as much as 29 and never trailed.
"A lot of guys were putting the ball in the basket," said guard O.J. Mayo, who had 13 points, six rebounds and six assists. "We don't depend on one guy to come out and get us 20 points. And we've had injuries pretty much all year, so every guy usually plays whether it's a full roster or not. Everyone stays ready to step up."
John Henson is the latest to emerge. He had 12 points with 11 rebounds while starting at center in place of Zaza Pachulia, who could miss a week with a calf injury. Henson also had 12 points off the bench in Tuesday's 109-102 win at Miami.
The Bucks last won three straight games from Nov. 25-28.
---