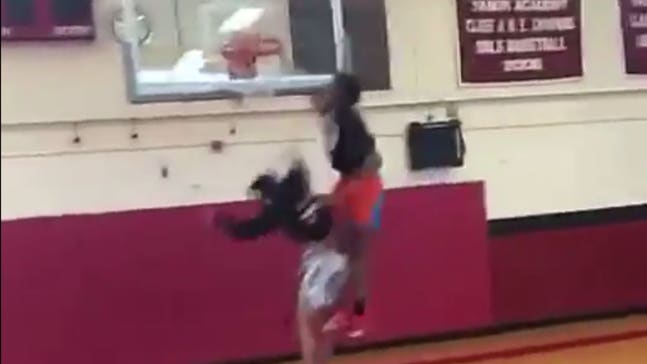 Poor kid gets posterized so badly he literally runs out of the gym
Published
Mar. 21, 2016 3:27 p.m. ET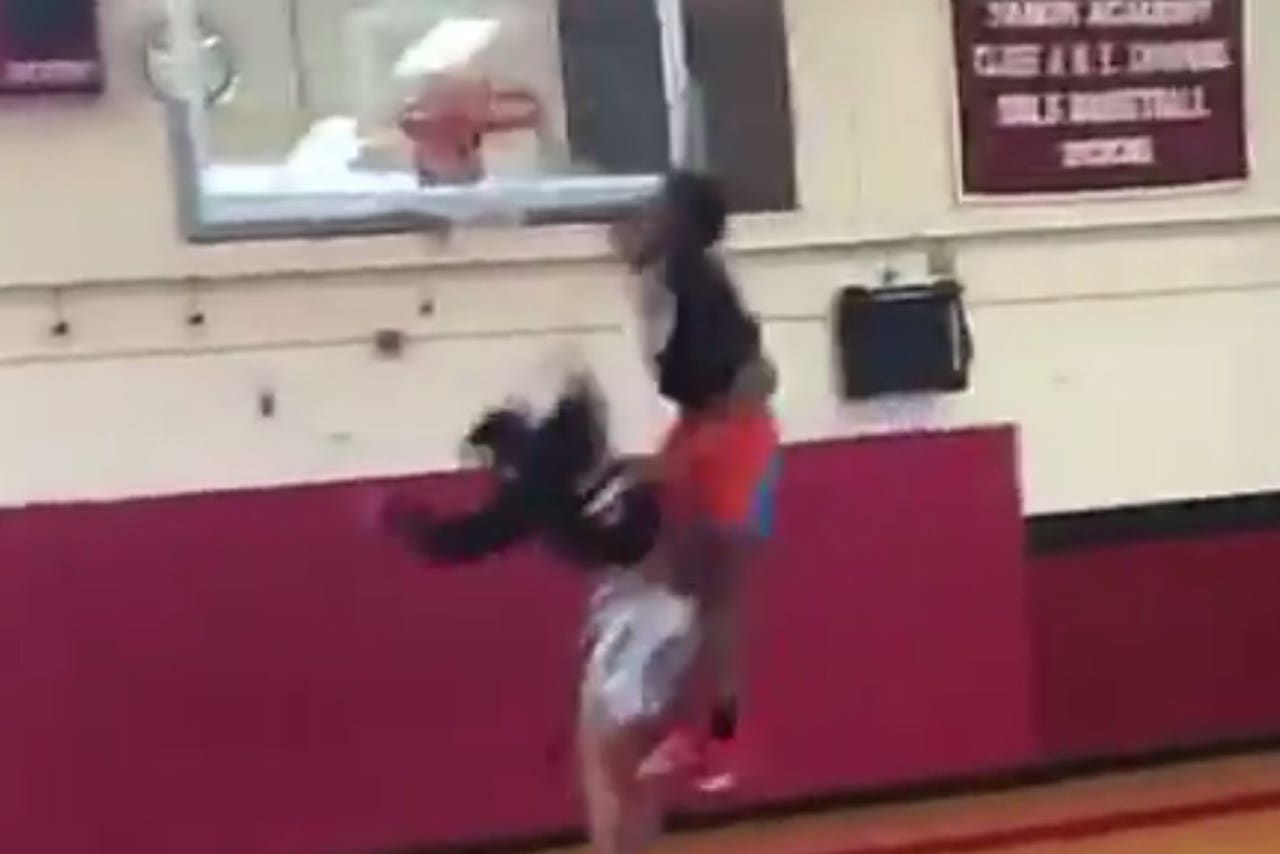 Some days you leave AAU practice with a few bumps and scrapes. Maybe a tweaked ankle. Other days, you leave AAU practice in eternal shame.
This poor deluded soul at Expressions Elite (a Nike-sponsored New England AAU program) deigned to jump, and paid the ultimate price. He then did the only thing he could do, which was to run out of the gym and probably all the way back to his house so he could have a quiet place to wrestle with all the metaphyscial questions that just popped up.
Life shouldn't be so rough. 
---