Poker pro's friends mistakenly celebrate his heartbreaking losing hand
BY foxsports • June 9, 2016
Pro poker player Jiri Horak was knocked out of a World Series of Poke Colossus II event in one of the most heartbreaking ways possible, but the mistaken reaction of his friends in the crowd made it even worse. Facing Ben Keeline at the final table with a $1 million prize on the line, Horak called Keeline's all-in holding an ace of diamonds and a nine of clubs. 
After both men showed their hands, Horak left the table to stand with his friends in the crowd. The flop and turn cards were very kind to Keeline (who was holding a pair of Jacks), which left him one spade away from a flush. Horak needed an ace or a nine to win, but any spade or a jack would give the bracelet to Keeline.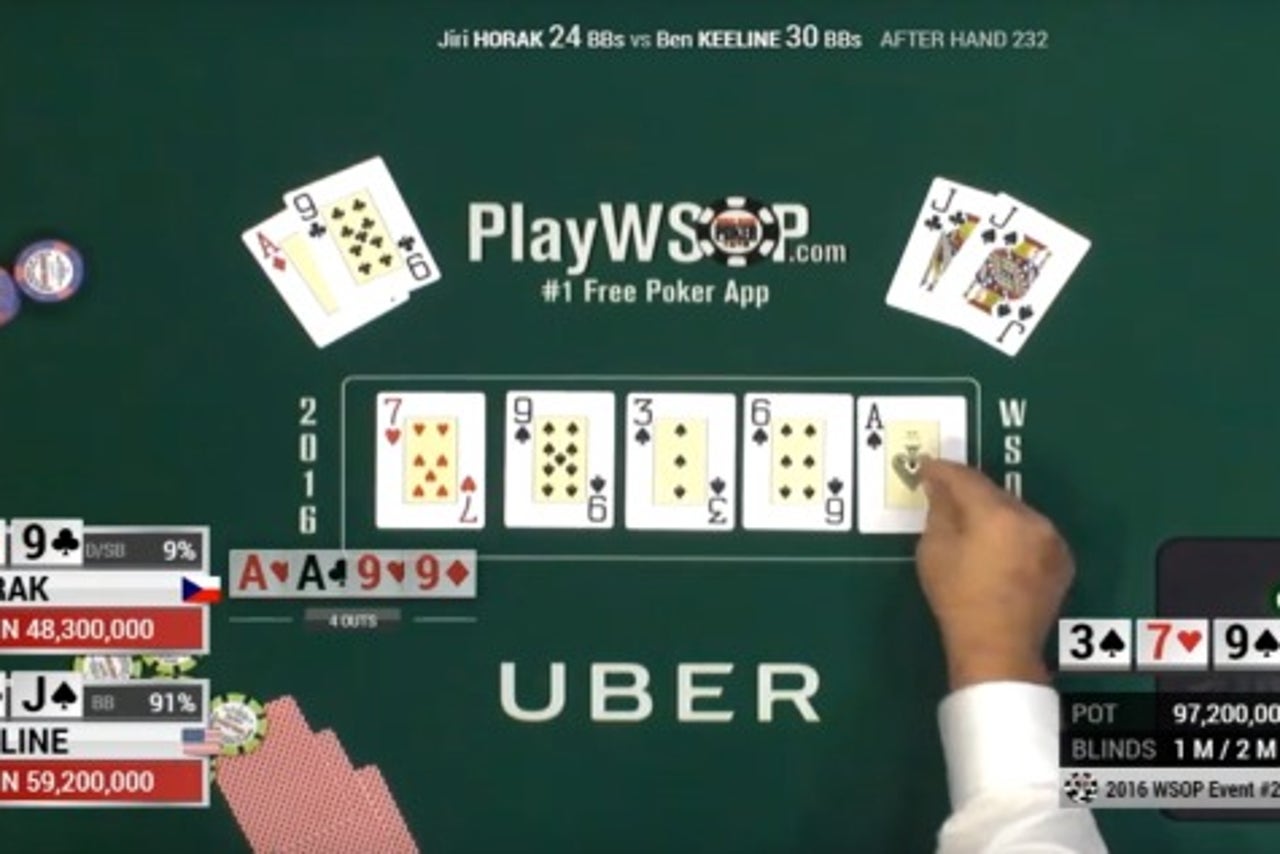 Horak got the ace he needed - but it was a spade, meaning Keeline won with a flush. Horak's friends saw that he bested Keeline's pocket jacks with two pair and erupted, not realizing that Horak had, in fact, lost.
Horak took a closer look at the table and knew that his buddies had made a terrible, terrible mistake. 
Fortunately for Horak, he went home with more than $600k for his second-place finish. 
(Thanks to FTW! for sharing this video.)
---