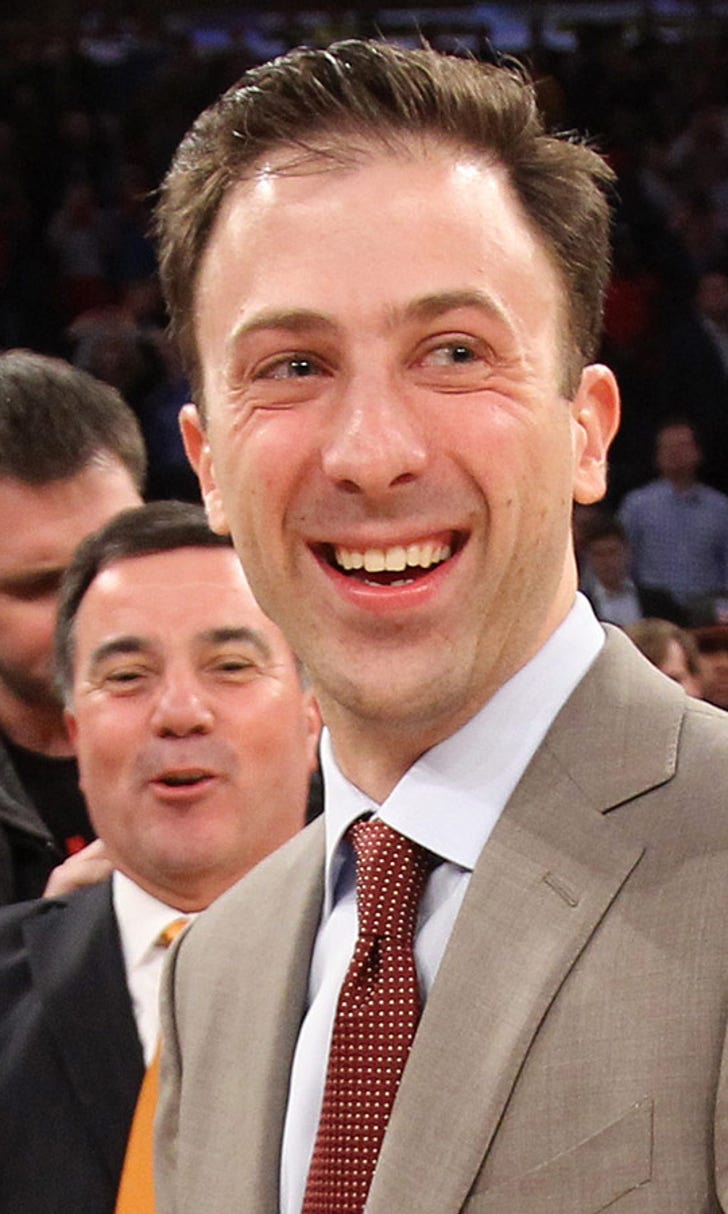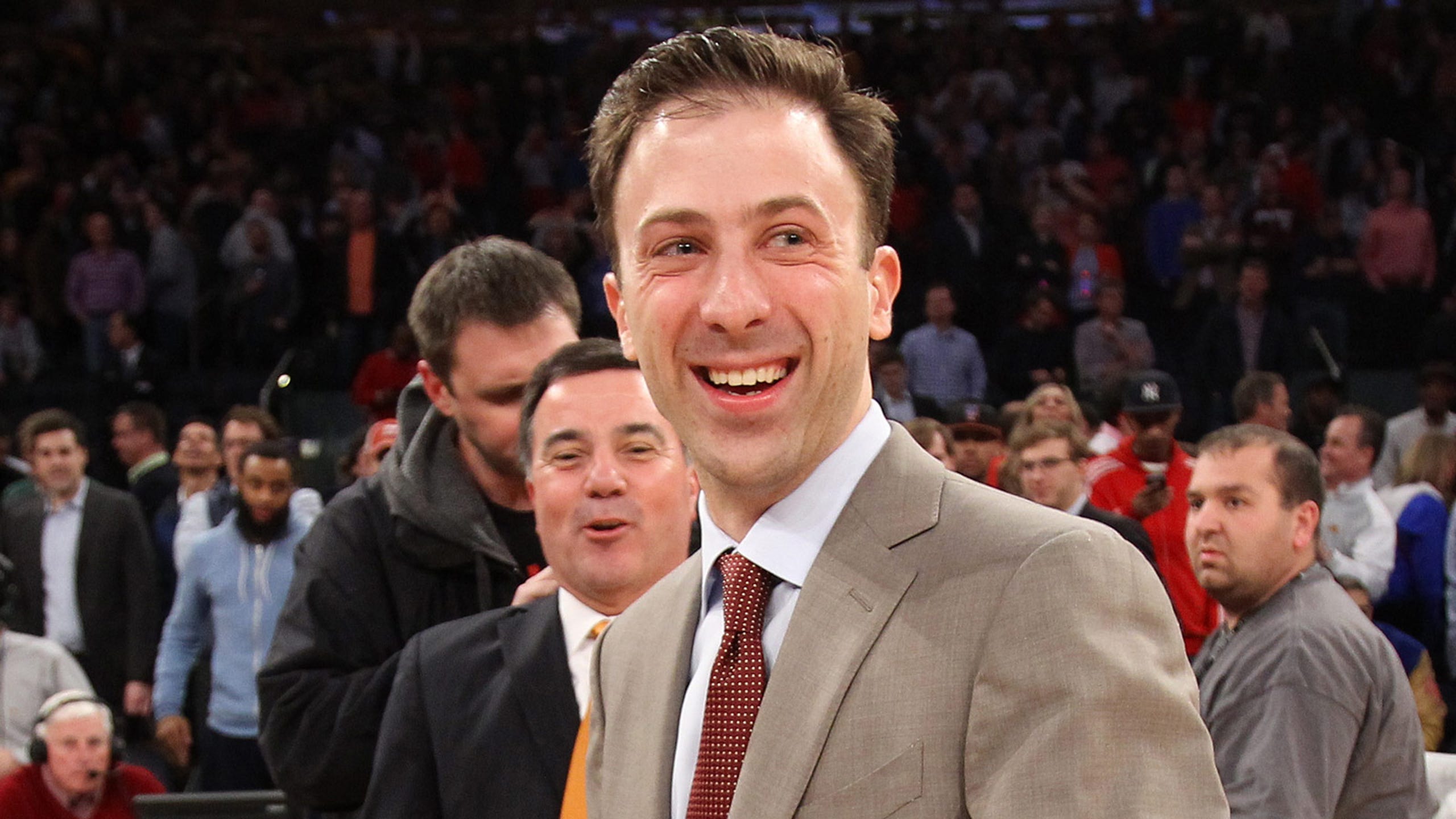 Pitino much more comfortable in second season with Gophers
BY foxsports • October 21, 2014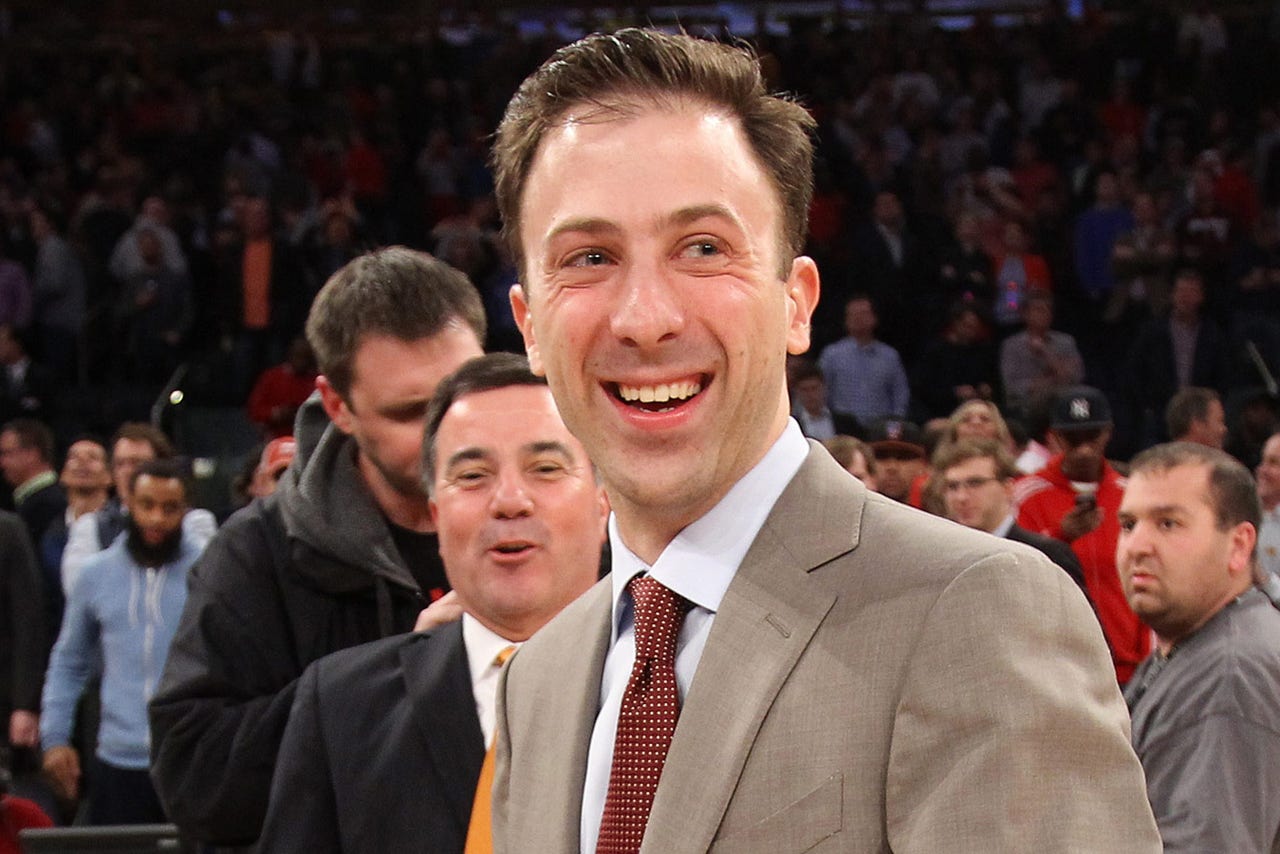 MINNEAPOLIS -- Richard Pitino knows what to expect now.
The second-year Gophers coach knows how to get the most out of his players. He knows just how tough the Big Ten conference is.
And at his second media day at Minnesota on Tuesday, he even had a sense of what questions were heading his way.
"I know all you guys. I know the type and tone of questions you're going to ask," he said at his press conference. "I just know those things. It's just comfortable."
The 32-year-old Pitino guided the Gophers to an NIT championship in his first season at the helm. He now enters his second year as a head coach at the same program, something he has yet to do in his career. He spent just one year at Florida International -- his first head-coaching job -- before landing the Minnesota gig. That meant, for two straight seasons, everything was new to him.
Now Pitino has settled in. He has a good grasp of the type of leadership he'll get from his seniors, particularly guards Andre Hollins and DeAndre Mathieu. He knows how to best use big men Mo Walker and Elliott Eliason. And he knows the importance of winning at home, something Pitino feels the Gophers didn't do quite enough of last season.
Just as Pitino has a better feel for things in Year 2, so do the eight players returning from his inaugural Gophers team. Entering last season, there were plenty of unknowns for players like Hollins, Eliason and Walker. What would it be like to play for such a young coach? How would they fit into his offensive system, which was different than former coach Tubby Smith's? Were they in shape enough to run at the pace Pitino wanted?
Those questions were answered quickly. Now there's no more guessing.
"It's a big difference, because I know what to expect," said Hollins, Minnesota's leading scorer last year. "I've been through a whole year. I know all the plays. I know what he's looking for. I know what he doesn't want. He tells us what he wants, and it's clear. He makes it clear and easily understandable."
When Pitino took over the Gophers program in early April last year, he didn't have a ton of time to fill an empty recruiting class. He brought in Mathieu, forward Joey King and guard Daquein McNeil, but was otherwise left with the holdovers from the Smith regime.
A full offseason and a full year of recruiting meant Pitino got to better select this year's incoming crop. That allowed him to find more players that will fit his system and the style of play the Gophers hope to employ.
Two of the five newcomers are transfers in junior college guard Carlos "Squirrel" Morris and guard Zach Lofton, who will have to sit out a year after playing at Illinois State. The three freshmen -- guard Nate Mason, forward Josh Martin and center Bakary Konate -- all bring athleticism and could all make an impact right away in their first years.
A quick glance around Williams Arena on media day told one story of this year's Gophers squad: they'll be bigger than last year. Konate is 6-foot-11, albeit lanky, and Martin is 6-8. Pair them with Eliason (6-11) and Walker (6-10) and Minnesota's frontcourt has some size.
"It looks significantly different," Pitino said. "We've definitely gotten bigger. There's lineups in there when I'm playing some zone and I've got Nate at the one, Andre at the two, Carlos Morris at three, Bakary at the four and Mo or Elliott at the five. That's a bigger lineup. I like the look of that. That's been exciting."
Pitino has downplayed the team's NIT title from a year ago, noting that it's nice to win a postseason tournament while adding that it's not the one the Gophers ultimately want to win. Following last year's 25-win season, Minnesota believes it can be a tournament team -- an NCAA tournament team, that is.
If the Gophers do make the Big Dance, there likely won't be any surprise in Minnesota's locker room. In fact, Pitino probably won't be surprised by much now that he's comfortable in his new surroundings -- and his players won't be surprised, either.
"The first time there's a learning curve in the summer. We weren't having that issue this year," Eliason said. "That means we can get right into it and after it. When you take it day by day like that and work hard, things can have good results this year."
Follow Tyler Mason on Twitter
---