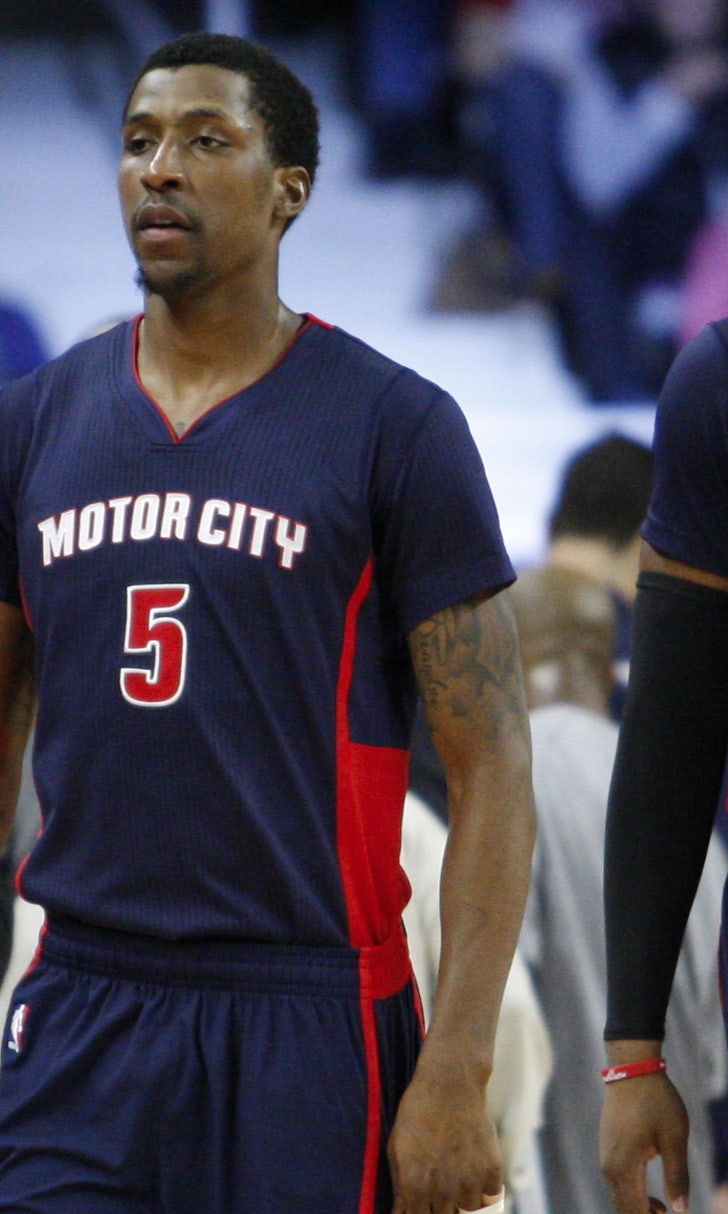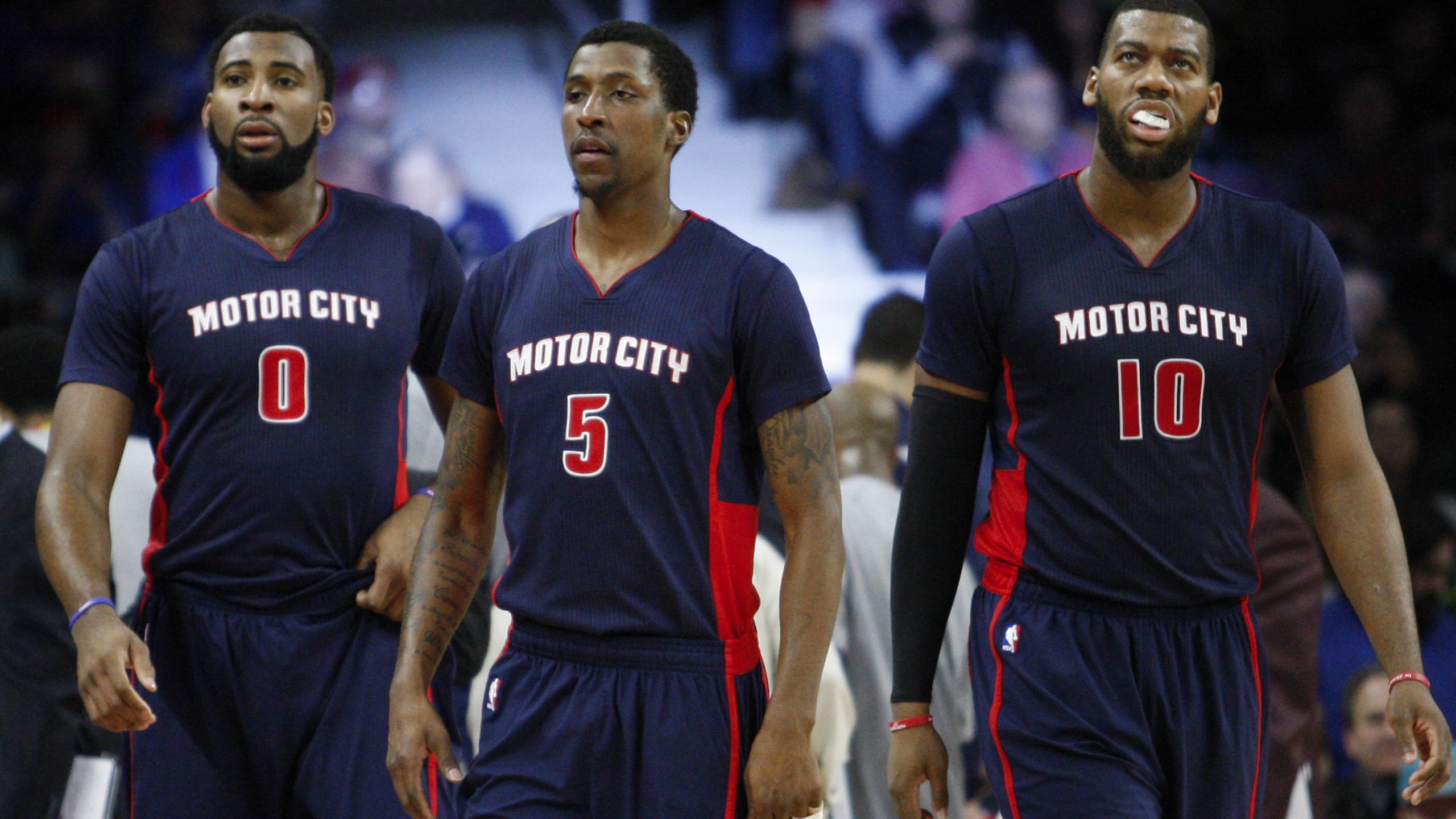 Pistons look to avoid sixth straight road loss Tuesday
BY foxsports • February 10, 2015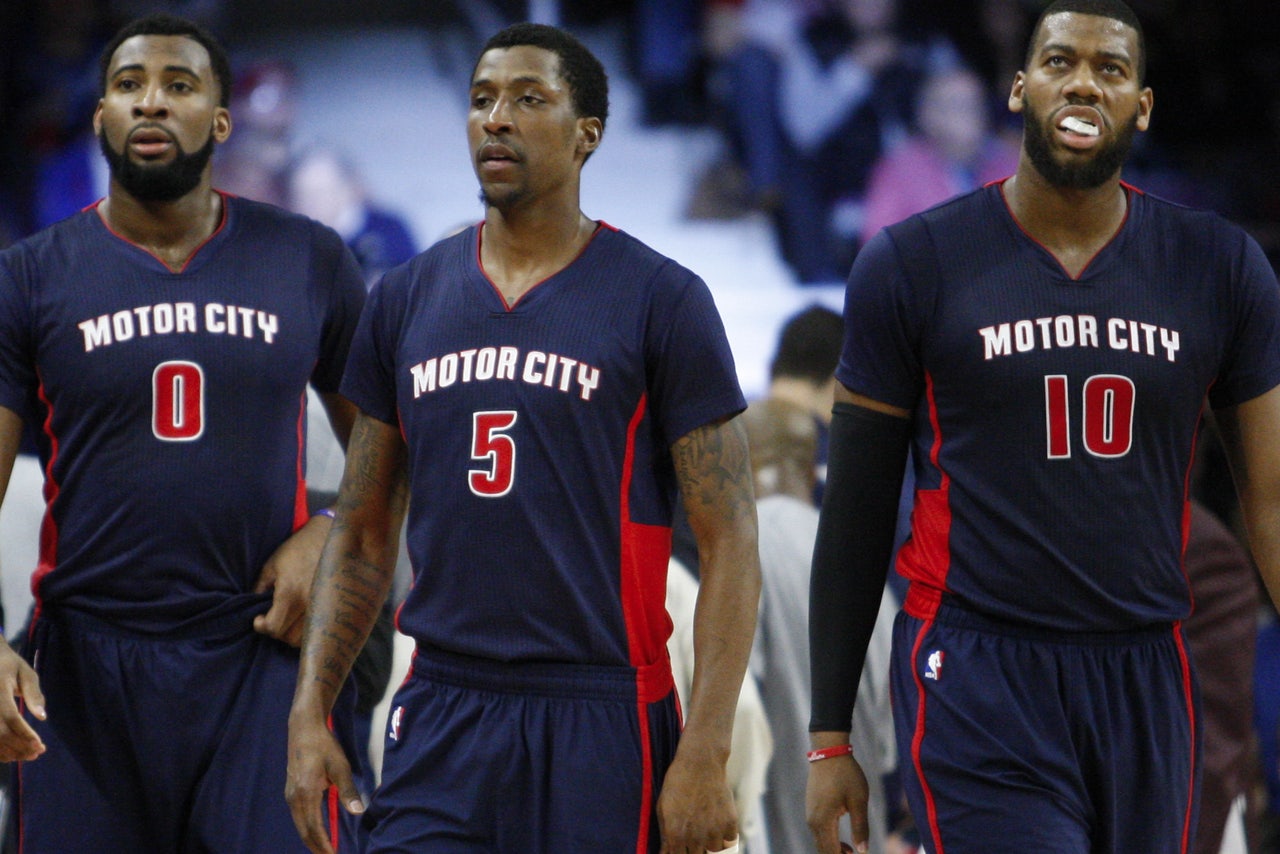 Recent injuries in the backcourt have threatened to hurt the playoff hopes for the Charlotte Hornets and Detroit Pistons, but Al Jefferson's interior dominance keyed Charlotte's success in last season's series.
In the first of four meetings the rest of the way, Jefferson and the Hornets look to bounce back from a rare home defeat Tuesday night and hand the Pistons a sixth straight road loss (6:30 p.m. pregame, 7 p.m. tip-off on FOX Sports Detroit).
Charlotte (22-29) appeared to be fine in winning four of its first five after learning leading scorer Kemba Walker would be out at least six weeks because of a torn lateral meniscus in his left knee.
The Hornets, however, are now looking to regroup after an 89-81 loss at Philadelphia on Saturday and a 103-102 defeat to Indiana on Sunday that ended their five-game home winning streak.
George Hill hit a baseline floater with 4.9 seconds left as the Pacers rallied back from a 21-point third-quarter deficit to deal Charlotte consecutive losses for the first time since a five-game skid from Dec. 26-Jan. 2.
The Hornets are one of six Eastern Conference teams separated by only a couple games between seventh and 12th place.
"We (played) totally disorganized, random, awful basketball on both ends of the floor," coach Steve Clifford said.
Brian Roberts has averaged 11.4 points on 38.2 percent shooting in seven games since replacing Walker in the lineup, but he's looking to build on Sunday's 19-point effort in which he played through a shoulder injury.
Charlotte is also missing starting forward Michael Kidd-Gilchrist due to a mild hamstring strain.
"Everybody has to step up," Jefferson said. "Everyone has to have energy going into the game and throughout the game."
With 30 points and 13 rebounds, Jefferson enjoyed his best performance in 10 games since missing nine with a strained groin.
He's been particularly tough on the Pistons (20-32), averaging 28.3 points and 11.3 rebounds as the Hornets shot above 50 percent in all three games while sweeping last season's series.
Detroit now hopes it can contain Jefferson as it tries to end a five-game road losing streak - the team's longest since dropping 13 in a row late last season. The Pistons had won five straight in Charlotte before a 116-98 loss there last February.
Brandon Jennings had a team-high 20 points in that contest, but he's out for the season with a torn Achilles. Detroit fell to 3-8 without its point guard in Sunday's 112-101 home loss to Minnesota.
Despite their recent struggles, the Pistons are just 2 1/2 games behind the Hornets.
"They're right in front of us," former Charlotte forward Anthony Tolliver told the Pistons' official website. "We have an opportunity, with them being ahead of us, to make up some ground by beating them head to head."
Former Charlotte guard D.J. Augustin has averaged 20.4 points and 8.9 assists while hitting 16 of 35 (45.7 percent) from 3-point range in eight games since replacing Jennings. He's also scored 21.7 per game on 10-of-24 shooting from beyond the arc in his last three meetings with Charlotte dating to his time in Chicago.
Andre Drummond seeks his sixth consecutive double-double after finishing with 17 points and 14 rebounds while making all eight of his shots Sunday. He had just eight points and six boards in his only career game in Charlotte last February.
---