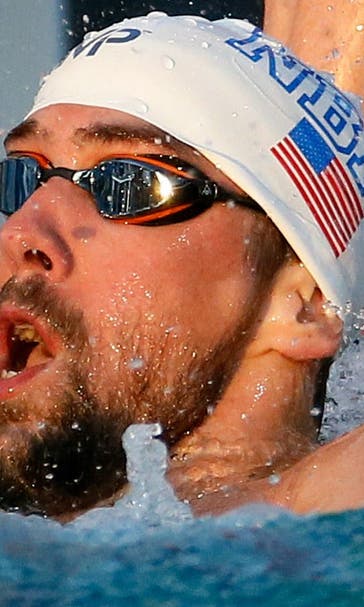 Phelps surges to beat Lochte, wins 100 free in Mesa
April 18, 2015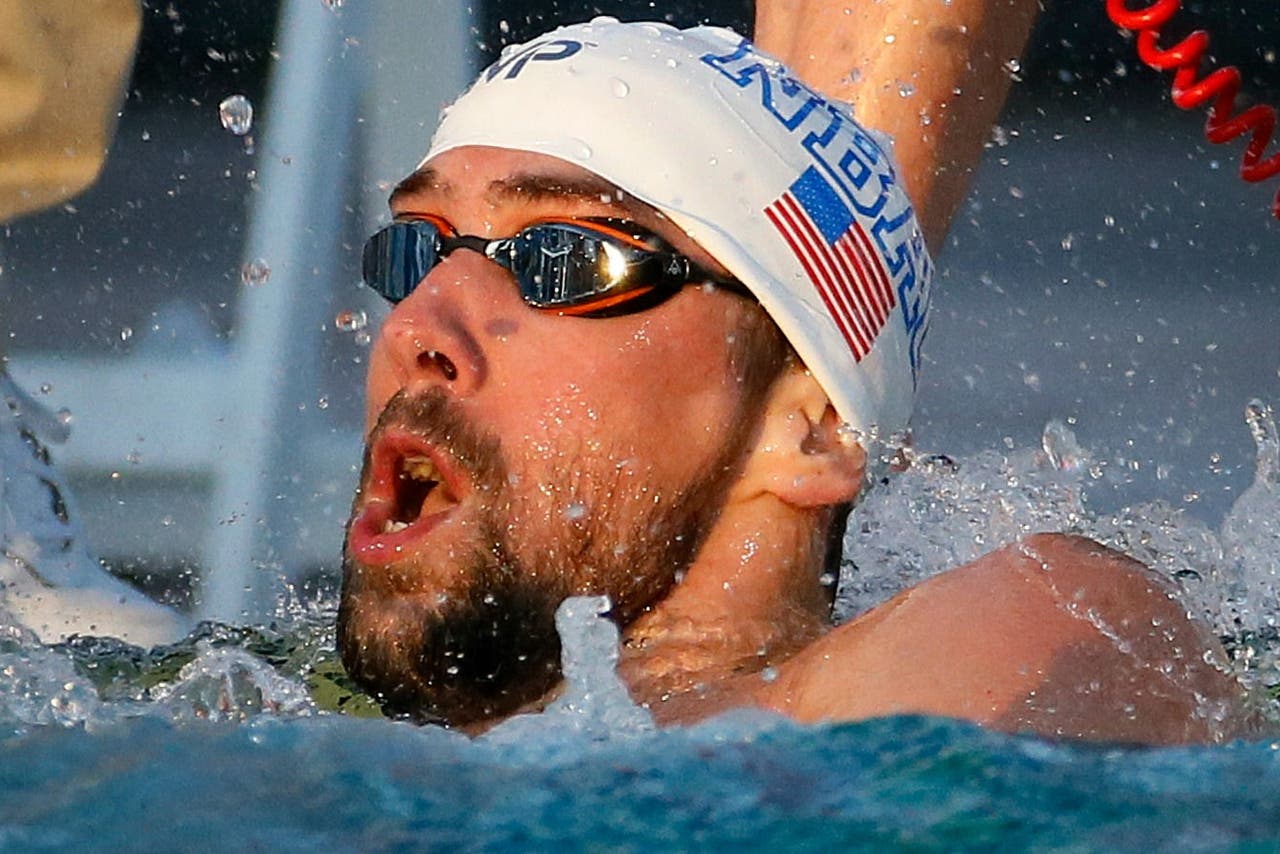 MESA, Ariz. -- Michael Phelps roared from last to first on the final lap to win the 100-meter freestyle against rival Ryan Lochte on Saturday night in the Arena Pro Swim Series.
Swimming in the seventh lane, Phelps trailed the field at the turn before pouring it on down the stretch to touch in 49.72 seconds. Lochte, who came in as the fastest qualifier, finished second at 49.77, while fellow Olympian Conor Dwyer took third in 50.02.
Those three returned about 25 minutes after competing in the 200 individual medley. Lochte led all the way in winning that race in 1 minute, 58.70 seconds. Phelps trailed Lochte after the opening 50 meters, then dropped back to third and finished there in 2:00.01. Dwyer was second at 1:59.04.
Phelps handled quick turnarounds easily during his historic run to eight gold medals at the 2008 Olympics. He had some doubts this time, lacking racing experience coming off a six-month suspension and not having competed since August.
Phelps was suspended after his second drunken driving arrest last fall. He won the 100 butterfly Thursday but failed to make the 400 free final Friday.
Lochte is tuning up for the world championships in Russia in August.
"My times aren't spectacular, but I know my effort and my overall attitude toward swimming is perfect," Lochte said after the preliminaries. "I'm happy where I'm at right now, and hopefully I get better and better."
Phelps has been banned from worlds as part of his punishment by the sport's U.S. governing body. He's planning a busy meet schedule to make up for it.
Arianna Vanderpool-Wallace of the Bahamas completed a sweep of the women's sprints, adding the 50 free to the 100 she won earlier. She finished in 54.18 seconds, ahead of Olympian Allison Schmitt, who touched in 55.35.
The final was missing 12-time Olympic medalist Natalie Coughlin, who was the fastest qualifier in the morning with the exact same time as Vanderpool-Wallace in the final. Coughlin scratched the final in order to return home to California. Also scratching were Katie Ledecky, who chose to focus on the 800 free, while Simone Manuel and Lia Neal also headed home.
---