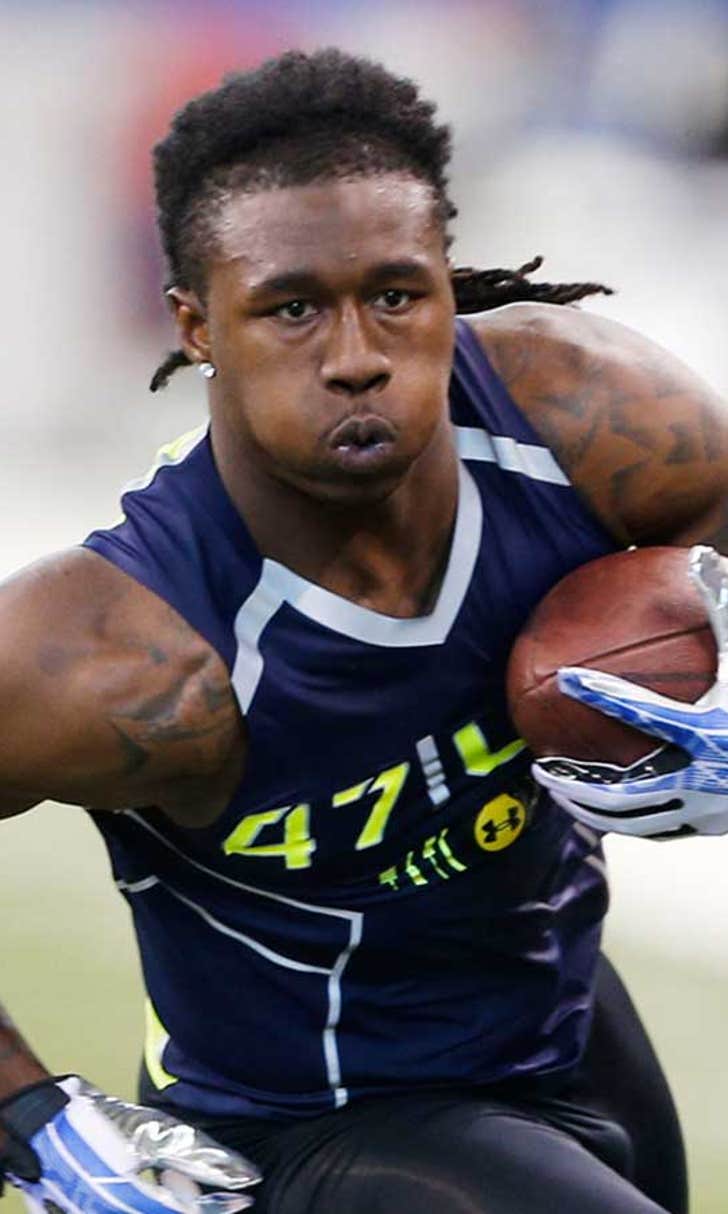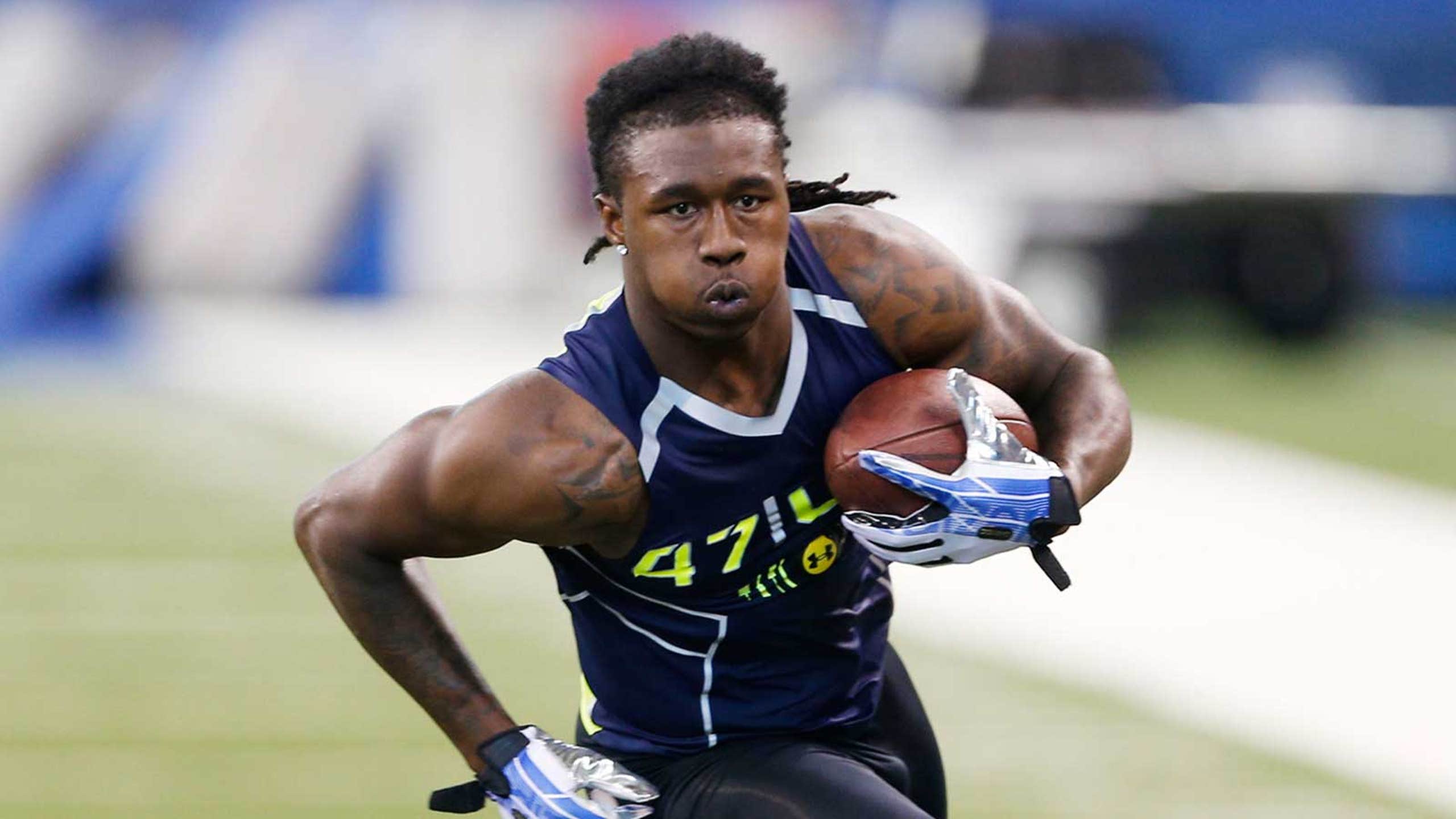 Pettine calls Watkins a 'special' player
BY foxsports • February 27, 2014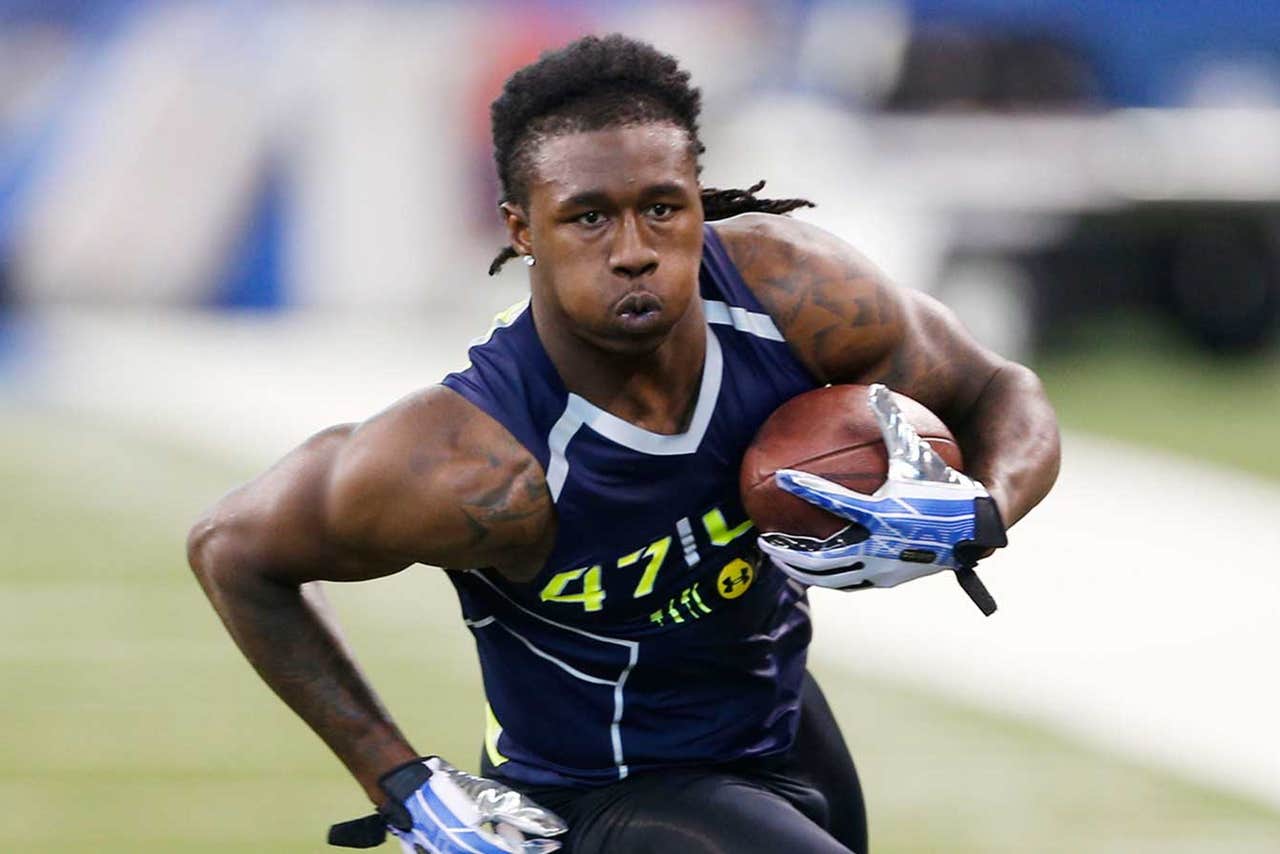 Editor's note: Over the next several weeks leading up to the NFL Draft, Fox Sports Ohio will take a look at some of the draft prospects that could end up with the Browns. Fred Greetham and Zac Jackson will report on many of these top prospects.)
INDIANAPOLIS -- Ask any Ohio State football fan who Sammy Watkins is and they can likely tell you.
Buckeye fans might still be having nightmares about what Watkins did on Jan. 3 to them in the Orange Bowl. Watkins almost single-handedly beat Ohio State as he accounted for 268 all-purpose yards and caught 16 passes for 227 yards and two touchdowns in Clemson'€™s 40-35 win.
Watkins (6-1, 211) continued to impress at the NFL Scouting Combine as he turned in a 4.43, 40-yard dash time and showed tremendous skills in the various drills.
The second-team All American had 240 receptions for 3,391 yards in his three seasons at Clemson and is considered the best receiver in a deep class of wide receivers in this year'€™s draft.
At the combine, Watkins confirmed that he had spoken to the Browns, both formally and informally. He is a possibility for the Browns with the fourth-overall pick.
Browns coach Mike Pettine was asked what his initial thoughts were on Watkins at the combine.
"Explosive athlete,"€ he said. "€œI think anytime that you can add somebody to your team that can score points, that can make explosive plays, that'€™s what the NFL'€™s all about.
"€œBeing a defensive coach, you think about, '€˜Hey, we'€™re going to play great defense, run the football'€™, I don'€™t think you can win that way anymore in the NFL. You have to have players that when they get their hands on the ball are special, and I think he falls into that category."€
The prospect of pairing Watkins up with Josh Gordon with the Browns is enticing. Watkins was asked about that at the combine.
"For me, Josh Gordon is one of the top receivers in the NFL,"€ he said. "€œHe led receivers with 1,700 yards (1,646 actually). I'€™d kind of take some pressure
off him with double coverage and them flipping the coverage to his side.
"€œIt would become a nightmare for us to match up with each other," he said. "€œI checked the Cleveland Browns out and they had the fifth overall rushing yards during the season (actually tied 27th). For them to get me would be a great decision."€
NFL.com'€™s Nolan Nawrocki had this to say about Watkins:
"€œA legitimate No. 1-caliber receiver who stepped onto the field as a true freshman and made an immediate, game-changing impact," he said. "€œWas slowed by injuries as a sophomore, but responded with a strong junior season and capped his career as one of the most impactful receivers in school history.
"€œHas rare speed, soft hands and the big-play ability to challenge NFL defensive backs as a rookie. A top-10 cinch."
Watkins has been compared to A.J. Green and Julio Jones, who were drafted fourth- and sixth-overall in the 2011 NFL Draft.
Watkins said he feels he has the size and speed to give NFL cornerback'€™s fits.
"€œFor me, I try to be physical out there on the field as far as getting off press, blocking down the field," he said. "€œTo be that dominant receiver I need to have that total package, Every one knows all wide receivers can catch balls and score, but for me I'€™m focusing on the little things,€" blocking, getting off the press and being a physical, dominant receiver.
"€œFor me, I think I can do just about anything on the field from wide receiver to running back to slot, I can make plays all over the field," he continued. "€œWhat I love doing is dominating defenses. I think that'€™s what I bring to the game and I think that'€™s going to turn over to the NFL. When I come into the NFL I think I can be that dominant receiver."
Watkins says his speed is what makes him a tough matchup for defensive backs.
"€œFor me, I think I can run by just about anybody,"€ he said. "That'€™s my objective, that'€™s my motive. Fly route, home run, post, that'€™s the kind of guy I am. I feel like I can score on just about any play on any route when I get the ball and that'€™s the mentality you have to have as a receiver."
Watkins knows that it will be much tougher to do what he did in college in the NFL.
"€œIt'€™s a more physical sport up there," he said. "€œYou are not going to be able to run free and play around like I did in college. Guys are going to be out there sticking on me. It'€™s going to be a way more physical game (at the NFL level)."
---