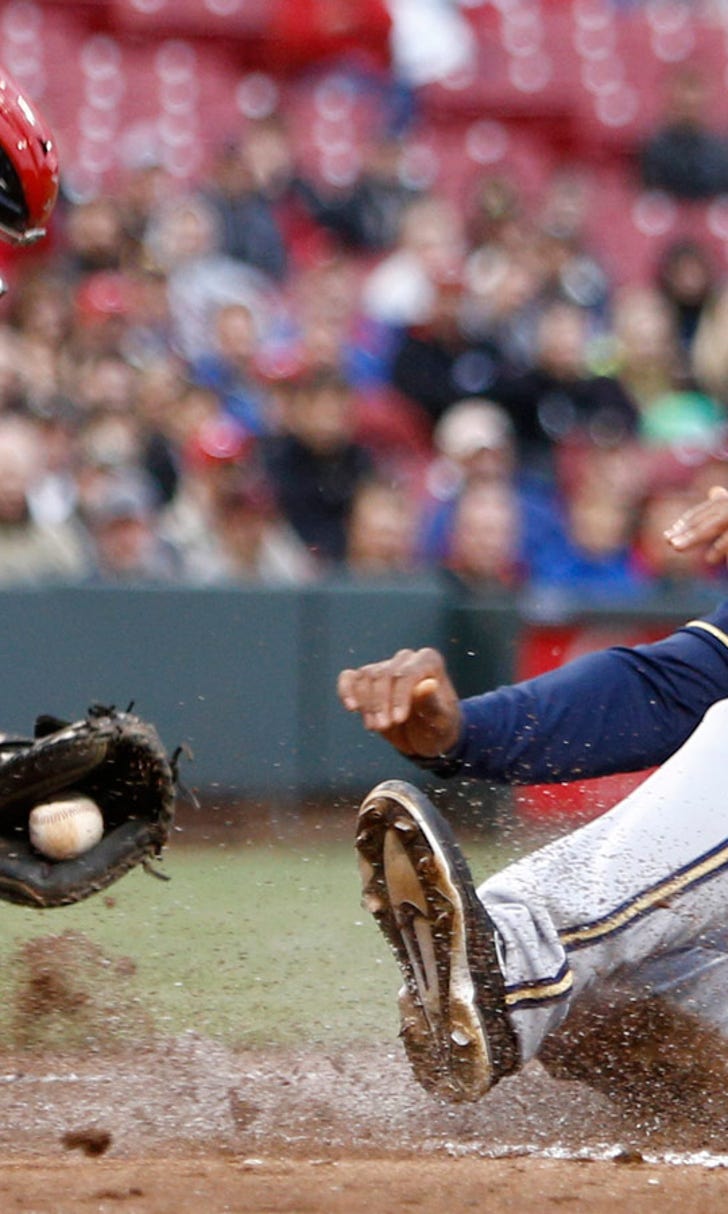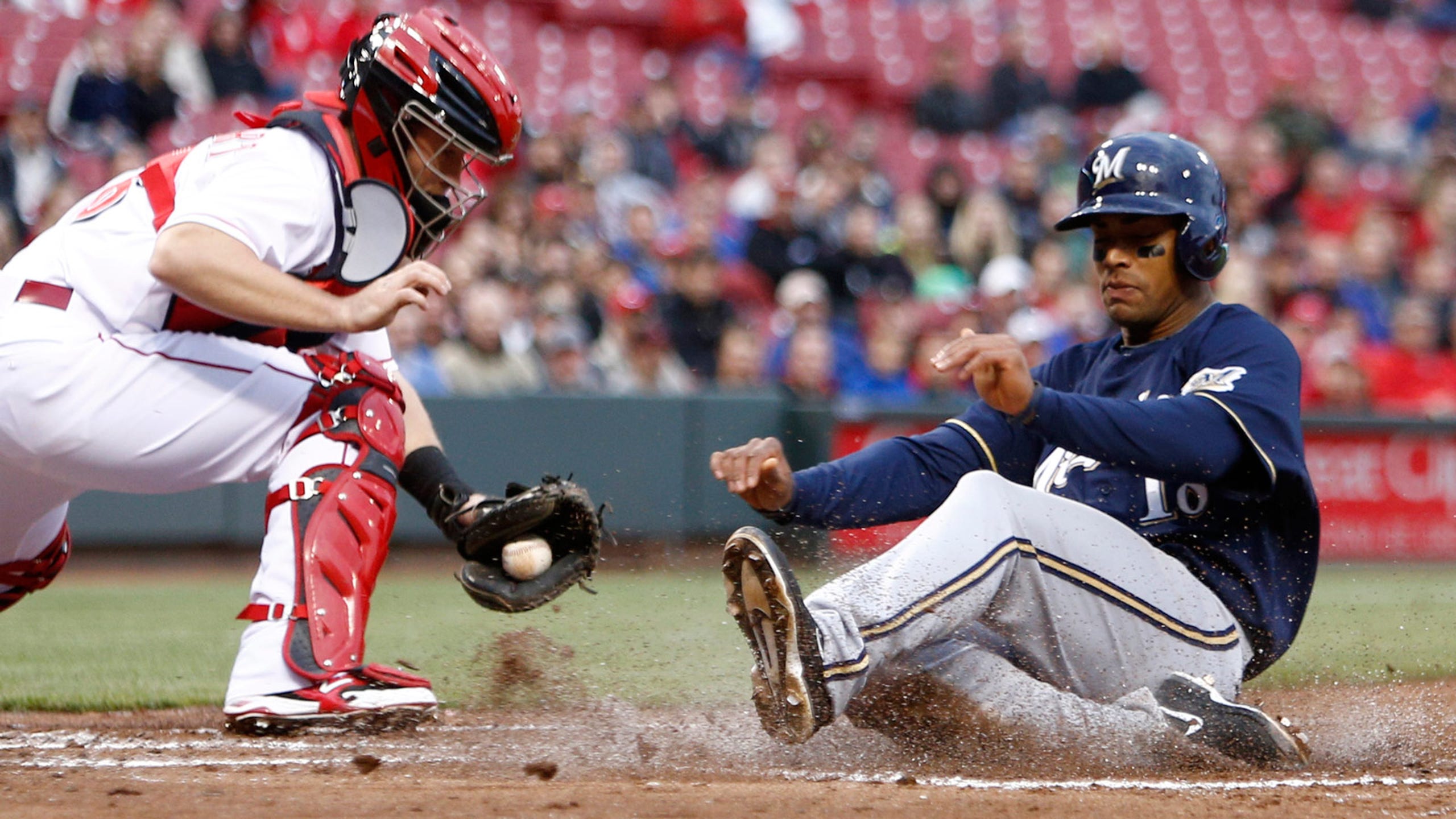 Pena's iffy hamstring forces Reds to recall Barnhart
BY foxsports • August 9, 2014
CINCINNATI -- The Reds recalled catcher Tucker Barnhart from Triple-A Louisville Saturday and optioned outfielder Donald Lutz in a move manager Bryan Price said had a two-fold purpose.
This will be Barnhart's fourth stint with the Reds. He has made 12 appearances with nine starts previously this season. He began the season on the Opening Day roster because of an oblique injury to Devin Mesoraco.
Barnhart will be the primary backup catcher after Brayan Pena left Friday's game against Miami with a tight hamstring. Pena is still on the active roster and Price is hopeful he will be back in the starting lineup on Sunday when ace Johnny Cueto is scheduled to start against the Marlins. Pena has caught most of Cueto's starts this season. He started at first base Friday night and singled in the second inning, equaling a career-high 12-game hit streak.
Pena left the game in the top of the third inning. The Reds termed his departure as cautionary.
"It necessitated a little extra TLC," said Price about Pena's hamstring.
Pena has made 36 starts at catcher and 28 at first base, a position he had made just four career appearances previously before Joey Votto's strained distal quad sent the Reds scurrying for replacement options. Pena has committed just one error while at first base and is hitting .274 for the season with an on-base percentage of .305 and slugging of .401.
"Brayan has saved our bacon a bit here this year," said Price. "I remember hearing that first basemen are a dime a dozen but until you have one that's not a good defender do you fully understand the importance of the position."
Price said he would wait until after batting practice to determine if Pena is available for possible pinch hit duties on Saturday. Todd Frazier is starting at third base for the Reds on Saturday.
The transaction also allows Lutz to get some playing time. He has been stuck on the end of the bench since being recalled on July 11. This was his second stint with the Reds this season. He made just eight starts during his time with the big league club; his last start came on July 29.
"Donald Lutz needed to go and play," said Price. "He hasn't had a start this month. He's had one pinch-hit at-bat. He needs to be playing at this point and time in his career. I'm sure we'll see him back in September, if not sooner, but he just needs to go out and play."
In 55 games with Double-A Pensacola and Louisville this year Lutz had a .284 batting average with 10 home runs and 36 RBI.
---