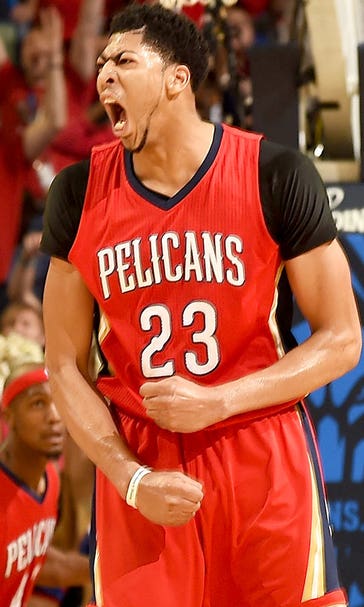 Pelicans to be tested against top-seeded Warriors
April 17, 2015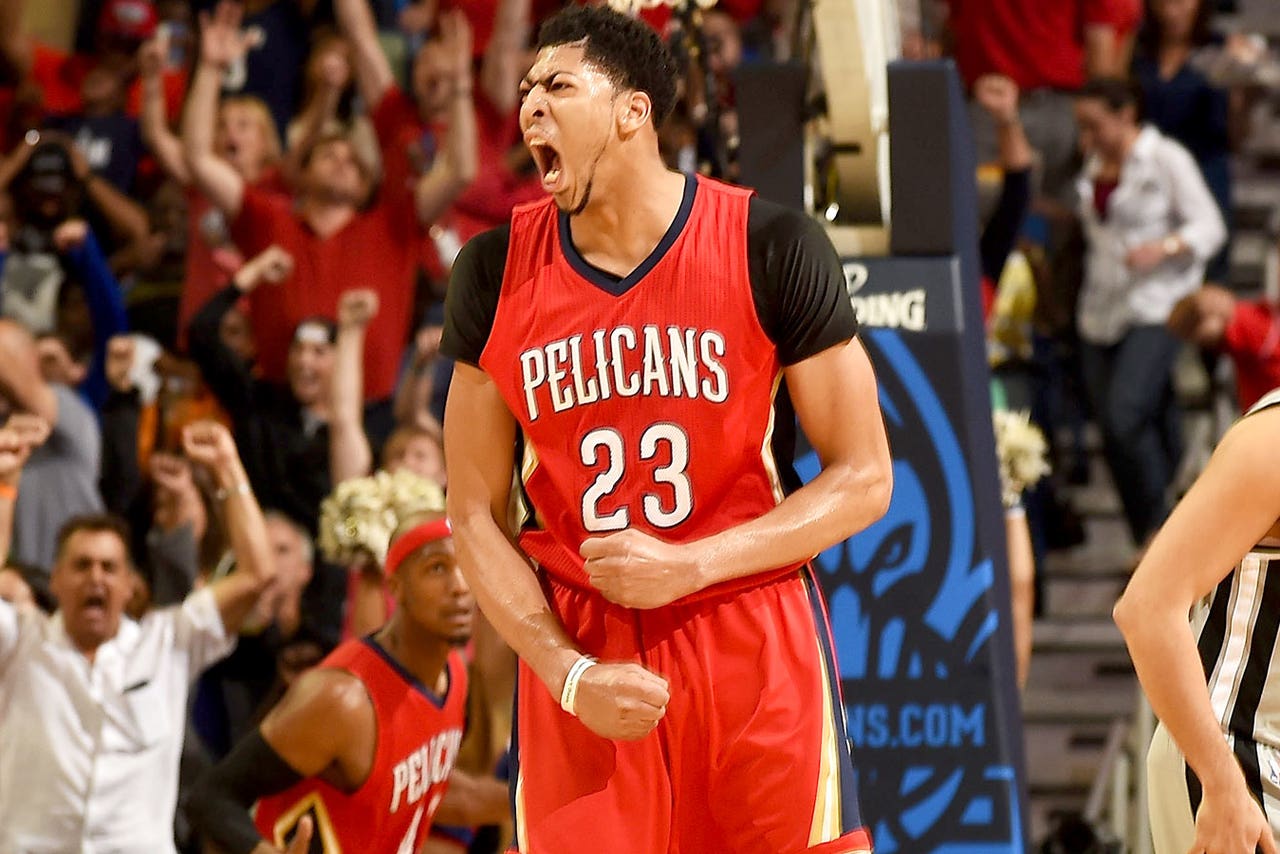 The New Orleans Pelicans wrapped up their first NBA playoff practice Friday early afternoon at Oracle Arena, the place where they'll face off against the Golden State Warriors Saturday at 2:30 Central Time.
The Pelicans are riding high after defeating the Warriors at home in early April, then taking down the defending champion San Antonio Spurs Wednesday night in a do-or-die, win-or-go-home regular season finale.  
"I like that their playing well when they need to play well," FOX Sports New Orleans analyst David Wesley said. "They've already beaten Golden State once. They beat San Antonio when it was all on the line, in a game that counted for both teams, with both needing to win. I just have a really good feeling about this series when it comes to the Pelicans. They're playing at a good level at just the right time. They got healthy at just the right time. That's magical. Sometimes you see teams stumbling into the playoffs, needing to rest players. They're out of gas, and they've lose some of their rhythm and swagger. Right now, the Pelicans have confidence and momentum."
New Orleans also has some skills that match up well against the Warriors. Golden State is one of the top scoring teams in the league from beyond the arc. However, the Pelicans are one of the best teams in the NBA at defending the perimeter.
"Golden State loves to shoot three's," Wesley said. "However, the Pelicans are second in the league at defending the three. They've got Jrue Holiday back, who defends the perimeter well. So against some of these tough perimeter players, which is what the Warriors are, that's a nice complement."
New Orleans can also certainly launch its own offensive attack from the perimeter as well. As of late, Eric Gordon and Quincy Pondexter have been invaluable from beyond the arc. Ryan Anderson, known as the Flame Thrower in New Orleans, is getting back into his 3-point rhythm after returning from a knee sprain.
Going into Saturday's showdown, Gordon is in fact the No. 2 three-point shooter in the NBA, behind Atlanta's Kyle Korver.
"I don't think they'll win Game 1," Wesley predicted. "That's an emotional let-down trap. It's going to be a growing experience for the Pelicans.  I have a feeling the Warriors will come out pretty severe, especially with an inspired home crowd. But the Pelicans have a history of responding so strongly after a bad game. Monty is going to dissect whatever Golden State is doing and have a great game plan going into Game 2. I think this team is ready now."
Ready for a variety of reasons. Besides matching up well with the Warriors on both sides of the ball beyond the arc, New Orleans' bench is deeper than it ever has been in recent history, thanks to acquisitions during the season. Quincy Pondexter is in the starting lineup at the three position, while Norris Cole and Dante Cunningham have helped elevate the reserve unit's game. Since coming back from a stress reaction in his right leg, Holiday is also playing off the bench.
"I like the way Jrue is coming in with the second unit, with Cole, Ryan and Alexis," Wesley said. "That just makes the Pelicans bench a little bit deeper and more potent."
Ultimately, this playoff series is the Pelicans coming out party. Proof they can contend and that the plan by Williams and General Manager Dell Demps to build around budding superstar Anthony Davis is working. New Orleans' players and coaches alike as well aware that most nationally have counted them out for some time.
Perhaps they know something different though. They certainly seemed to during Wednesday night clutch win over the Spurs, which Wesley believes was a defining moment, one in which this young Pelicans team turned a corner.
"The confidence that you can and the confidence in the guys around you," Wesley said. "Everyone came in versus the Spurs and did their job. You get out to a 24-point lead, it's hard to defend that because it's easy to have a letdown, especially if you have to go into halftime. They did a great job of hanging on. It's so valuable. Now they can say not only 'We know how to get a lead, but we know how to defend a lead.' That's good stuff."
---