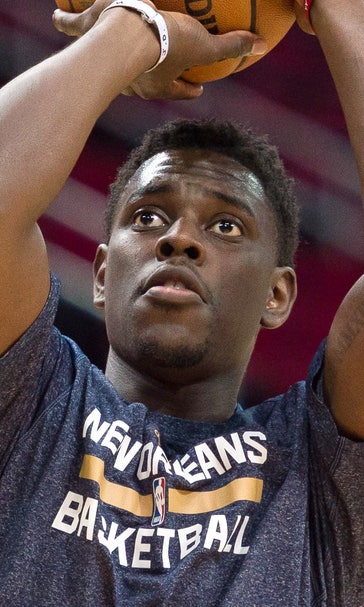 Pelicans may rest Jrue Holiday vs. Timberwolves
April 13, 2015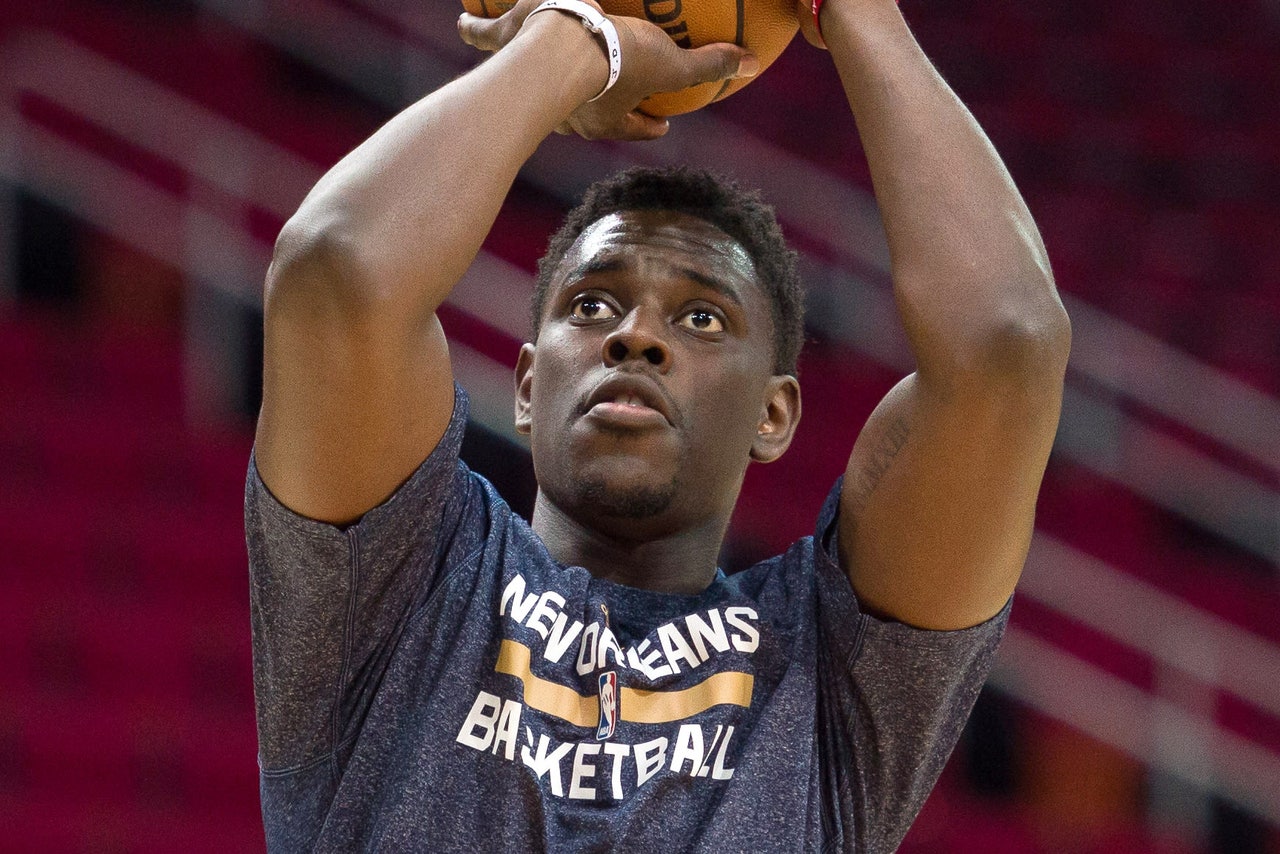 The New Orleans Pelicans may decide to rest Jrue Holiday Monday versus the Minnesota Timberwolves Monday night, since the team is at the end of its last back-to-back of the season. Holiday is now listed as questionable.
Holiday returned Friday night versus the Phoenix Suns after a 40-game absence to try and heal a stress reaction in his lower right leg. The All Star played almost 16 minutes from the bench in a home-court victory that was crucial to the Pelicans' playoff hopes.
Saturday's plane ride to Houston triggered some swelling in Holiday's right leg, but he turned in a dominating performance with the reserve unit Sunday versus the Rockets. The UCLA product played 15 minutes and scored 17 points, New Orleans' 2nd leading total of the night behind Anthony Davis' 27 points.
Holiday plays wearing a compression sleeve on his leg to reduce pain and swelling. He flies wearing compression pants and is diligently adhering to a detailed regiment of stretching, icing and electrical stimulation.
The Pelicans are travelling a team doctor with them on this road trip, given the playoff implications. Generally in the NBA, the home team's doctors will assist the visiting team's training staff if needed.
Holiday has not re-injured his right leg, but New Orleans may decide to play it safe and rest him out of an abundance of caution, given Sunday's effort. The team used the same approach for back-to-back games with shooting guard Eric Gordon when he returned from a torn labrum earlier this season.
If Holiday does indeed rest Monday versus the Timberwolves, he is expected to play in the regular season finale against the San Antonio Spurs in New Orleans.
MORE FROM FOX SPORTS SOUTHWEST: 
- Ranking NFL quarterback salaries
- Oldest player on every NBA team
- College football's highest paid coaches in 2014
- Highest paid player on every MLB roster
---