Pelicans' Davis, Cole explore Alcatraz after big Game 1 performances
April 21, 2015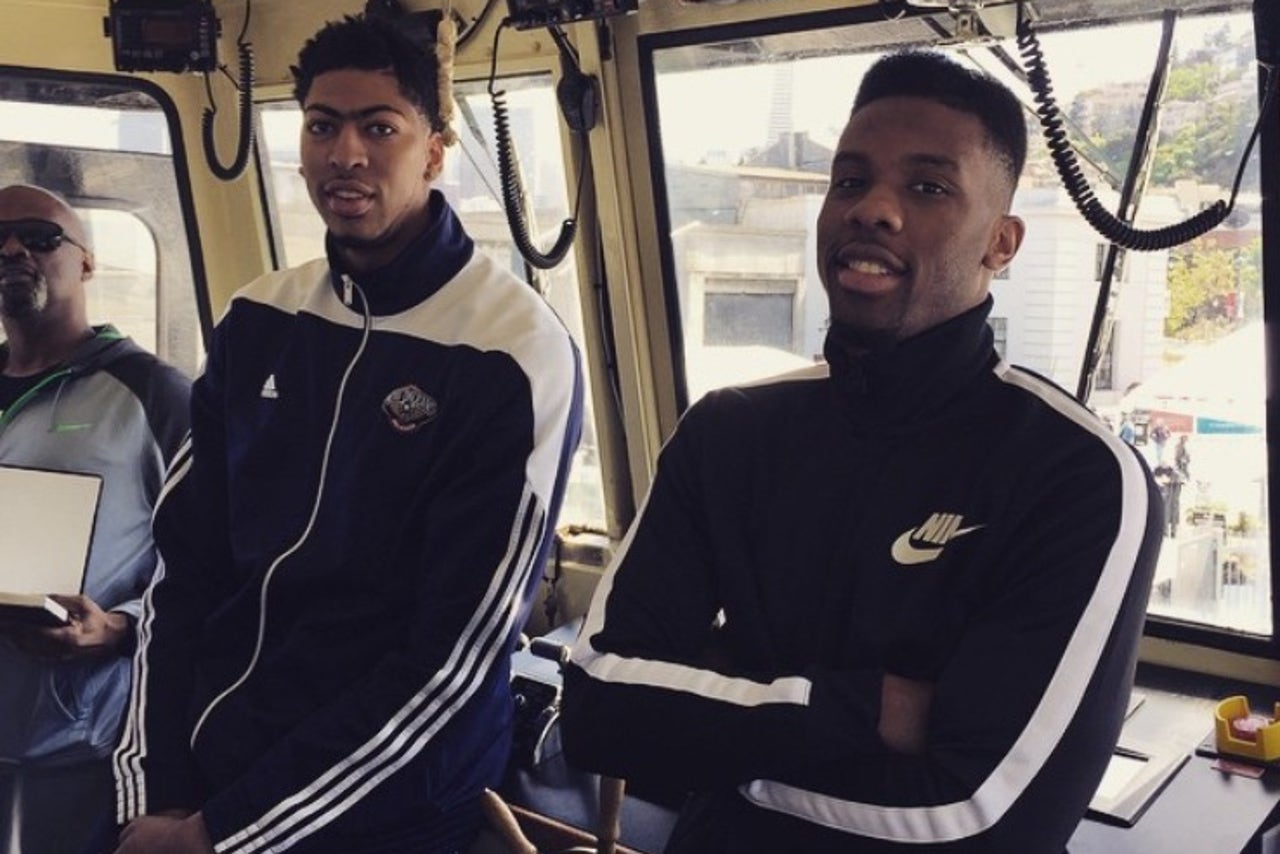 Anthony Davis and Norris Cole spent their Sunday afternoon off in the Bay Area Sunday exploring Alcatraz after the Pelicans team practice at the University of San Francisco.
It was a family outing for Davis, who was accompanied by his father Anthony Sr, his mother Erainer and older sister Iesha, who lives with Davis in New Orleans.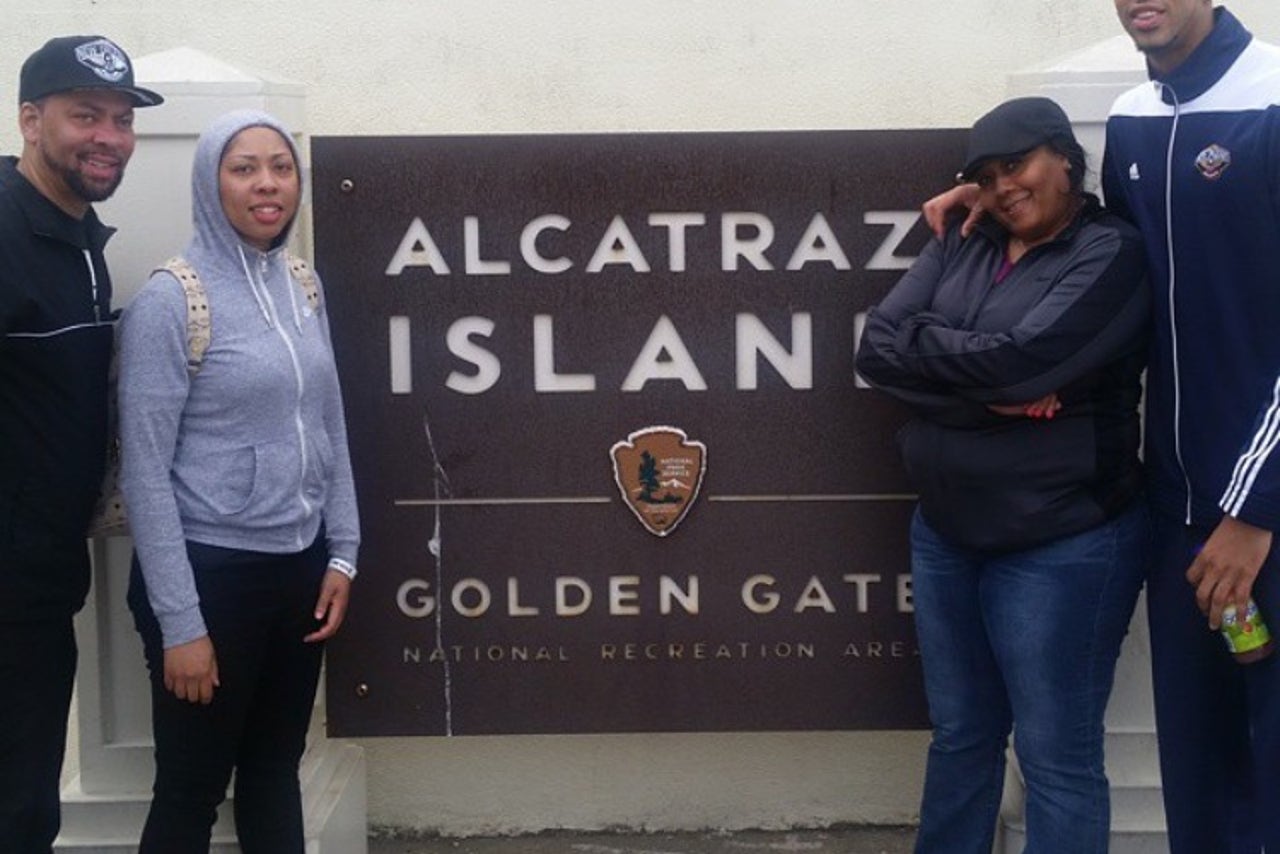 Davis and Cole both earned an afternoon off, after their performances against the Golden State Warriors in a narrow loss during Game 1.
Anthony Davis had a playoff debut for the ages Saturday. The 22-year-old overcame a slow start to end the game as only the fourth player in the last three decades to go for at least 30 points, five rebounds, and two blocks his first time out under the postseason lights.
NBA, 30+ Pts, 5+ Reb, & 2+ Blk in Playoff Debut – Since 1984-85
€‹P   R  B
Alonzo Mourning, Cha€‹  04/29/1993 at Celtics   30  11  2     
Tim Duncan, SA          €‹04/23/1998 at Suns      32  10  2
Paul Pierce, Bos          04/21/2002 vs 76ers   €‹   31  11  3
Anthony Davis, NO      €‹04/18/2015 at Warriors  €‹35   7  4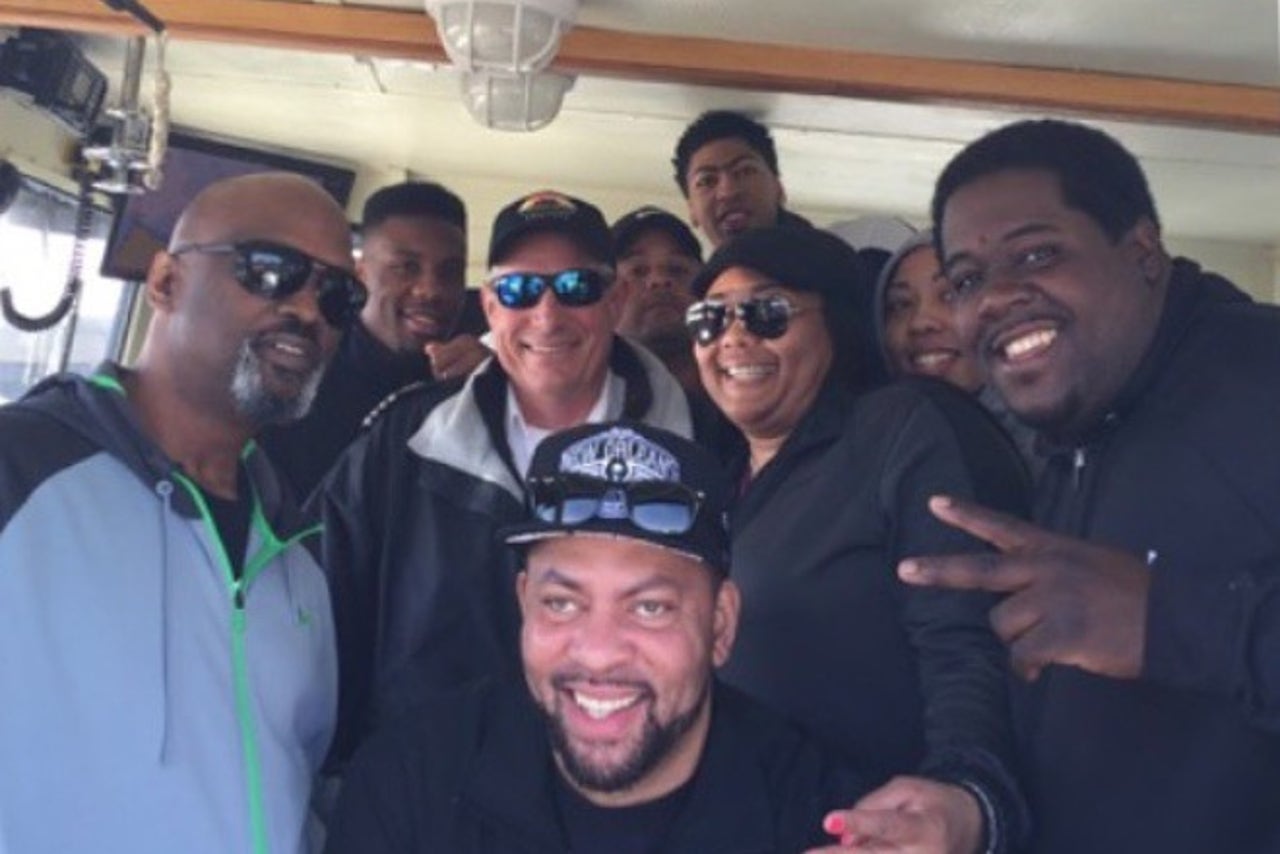 Meanwhile Norris Cole showed his championship pedigree in Game 1, playing his most minutes since March 20. Cole, who has only been with New Orleans since the Trade Deadline, set a new franchise playoff record with six assists off the bench.
Pelicans, Most Assists Off Bench in Playoff Game – All-Time
Norris Cole €‹         04/18/2015 at Warriors€‹ 6
Darrell Armstrong €‹05/02/2004 vs Heat      5
Jrue Holiday         04/18/2015 at Warriors 5
Jarrett Jack          €‹04/17/2011 at Lakers    5
Jannero Pargo      €‹05/03/2008 vs Spurs     €‹5
Those six assists were also a personal playoff best for Cole, the most he's had in 61 career playoff games.
MORE FROM FOX SPORTS SOUTHWEST: 
- Ranking NFL quarterback salaries
- Oldest player on every NBA team
- College football's highest paid coaches in 2014
- Highest paid player on every MLB roster
---