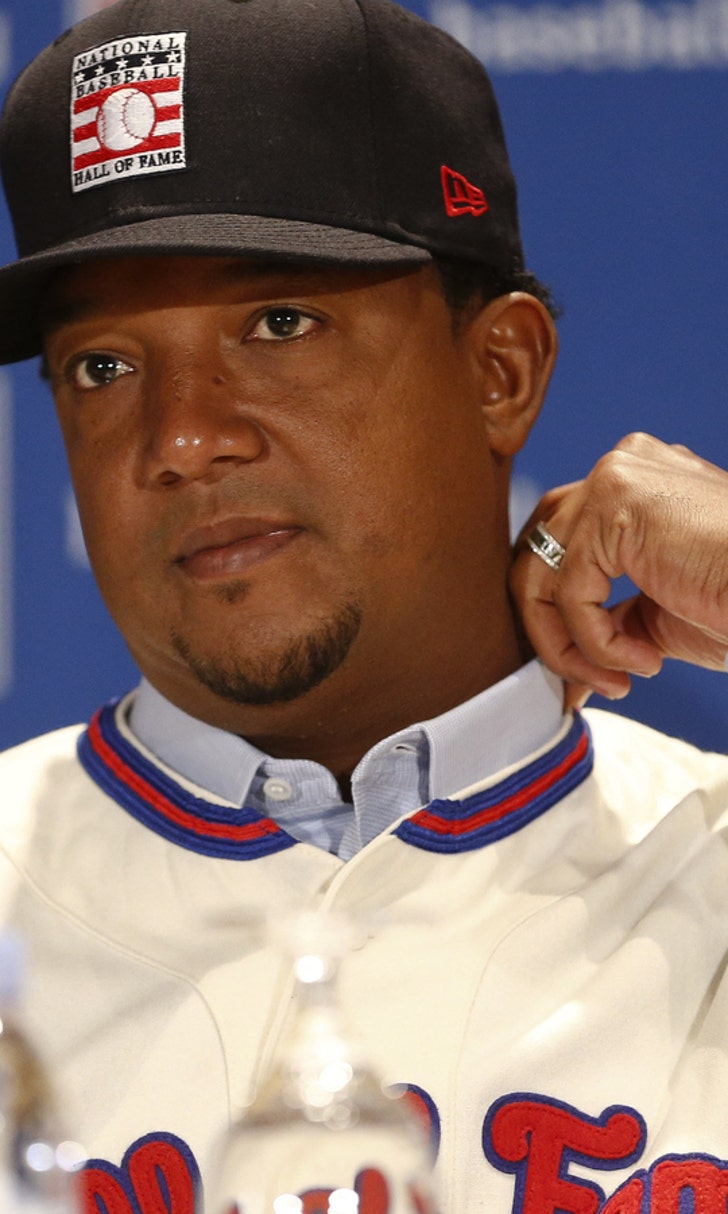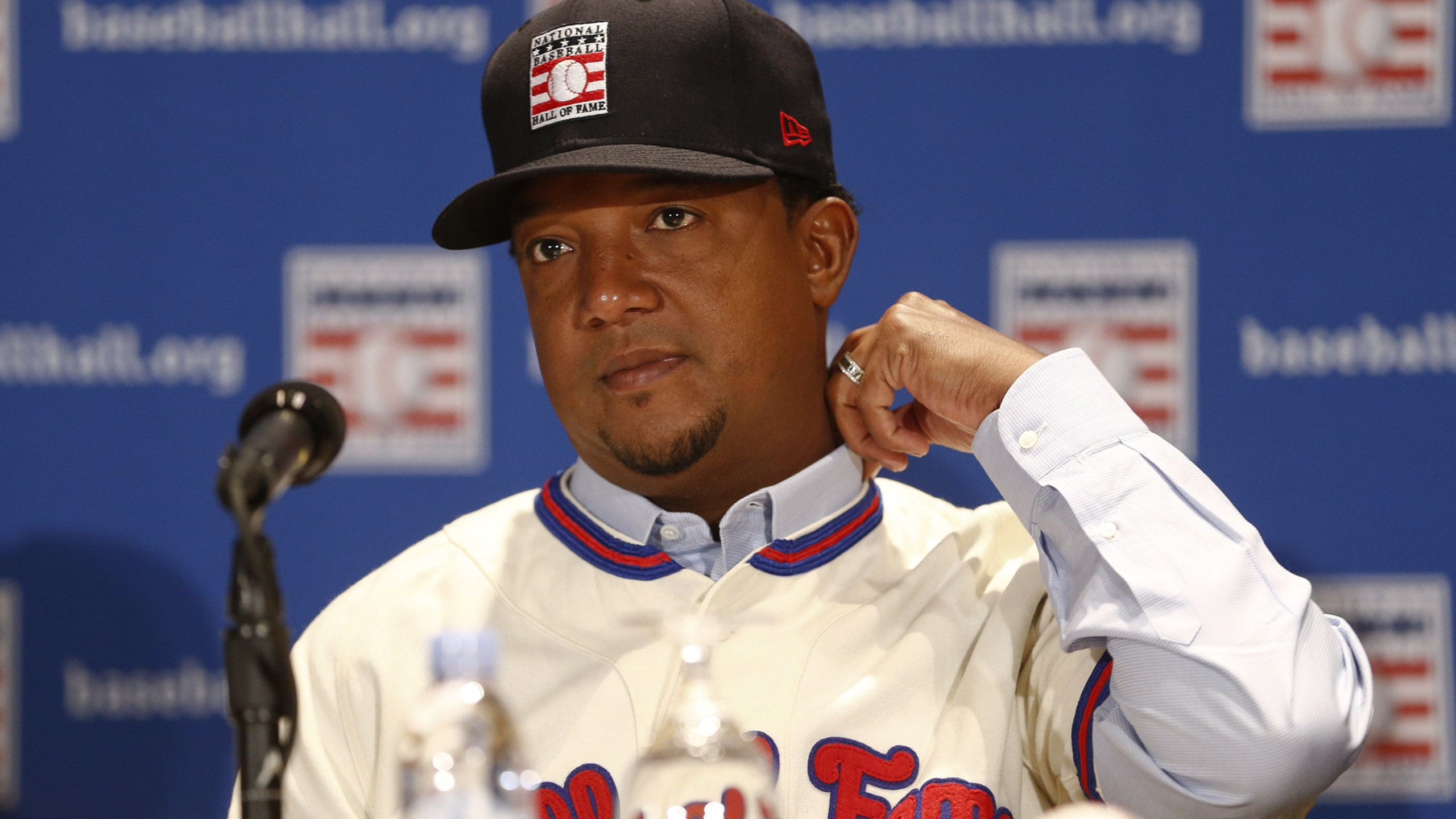 Pedro Martinez apologizes to new 'teammate' Babe Ruth
BY foxsports • July 26, 2015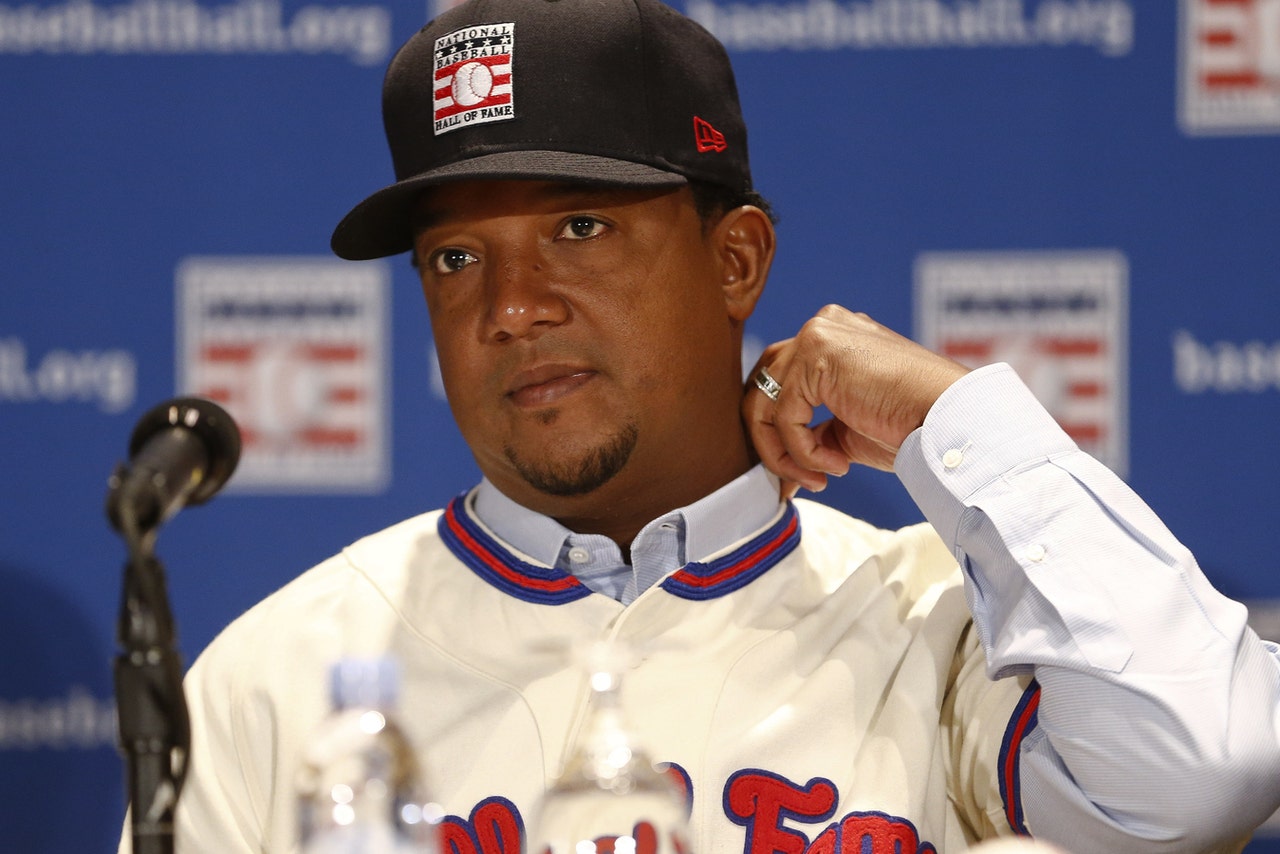 By Ricky Doyle
Pedro Martinez extended an olive branch upon arriving in Cooperstown.
Martinez, as you might recall, declared back in 2001 that he didn't believe in "damn curses" – more specifically, the Curse of the Bambino – and that he'd drill Babe Ruth (who, of course, died in 1948) on the backside if he ever had an opportunity to face him. Well, it was all in the heat of battle.
"We are teammates," Martinez told reporters Saturday in Cooperstown, N.Y., on the eve of joining Ruth in the National Baseball Hall of Fame. "I had the opportunity to go over and look at (Ruth's) statue and I did apologize for the comments I made that day. That was (Dan) Shaughnessy (of The Boston Globe) and Jonny Miller (of WBZ Radio) getting in my face. I said those things because I didn't believe in curses.
"But I know, especially after that moment, I got to really appreciate how good the Bambino was and how good he was to people in society and for baseball."
The Boston Red Sox-New York Yankees rivalry reached a fever pitch in the late 1990s and early 2000s. Martinez, who was Boston's ace at the time, simply grew tired of questions about the Bronx Bombers. So, in classic Pedro fashion, he didn't hold back. He let the world know exactly how he felt.
"I'm starting to hate talking about the Yankees," Martinez said on May 30, 2001, after outdueling Mike Mussina at Fenway Park. "The questions are so stupid. They're wasting my time. It's getting kind of old. I don't believe in damn curses. Wake up the damn Bambino and have me face him. Maybe I'll drill him in the ass, pardon me the word."
Martinez never did drill Ruth in the ass, as you probably guessed. And he probably never will. Because if the two ever meet at the pearly gates, they'll do so as teammates, representing baseball's all-time best.
"I am a teammate," Martinez joked with reporters Saturday. "He forgave me for what I said and we've moved on now. I'm counting on him to go deep and I'm going to get the next eight shutout innings."
Sounds like a recipe for a win.
More from NESN.com:
---