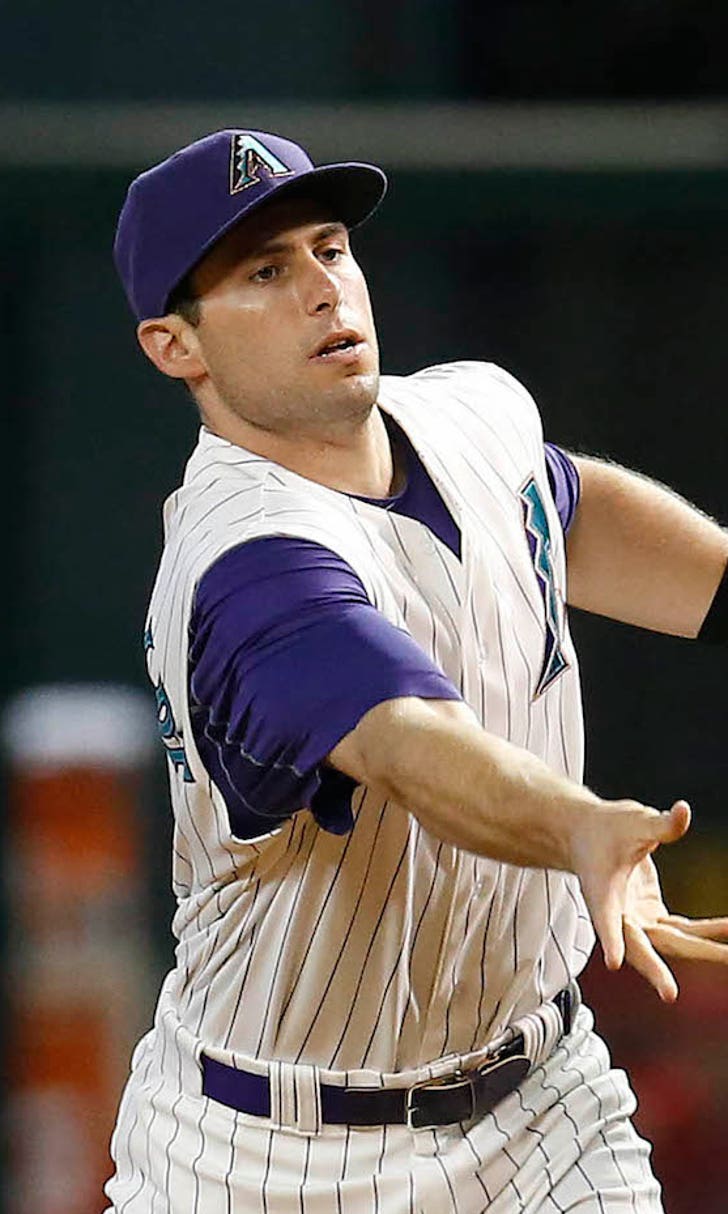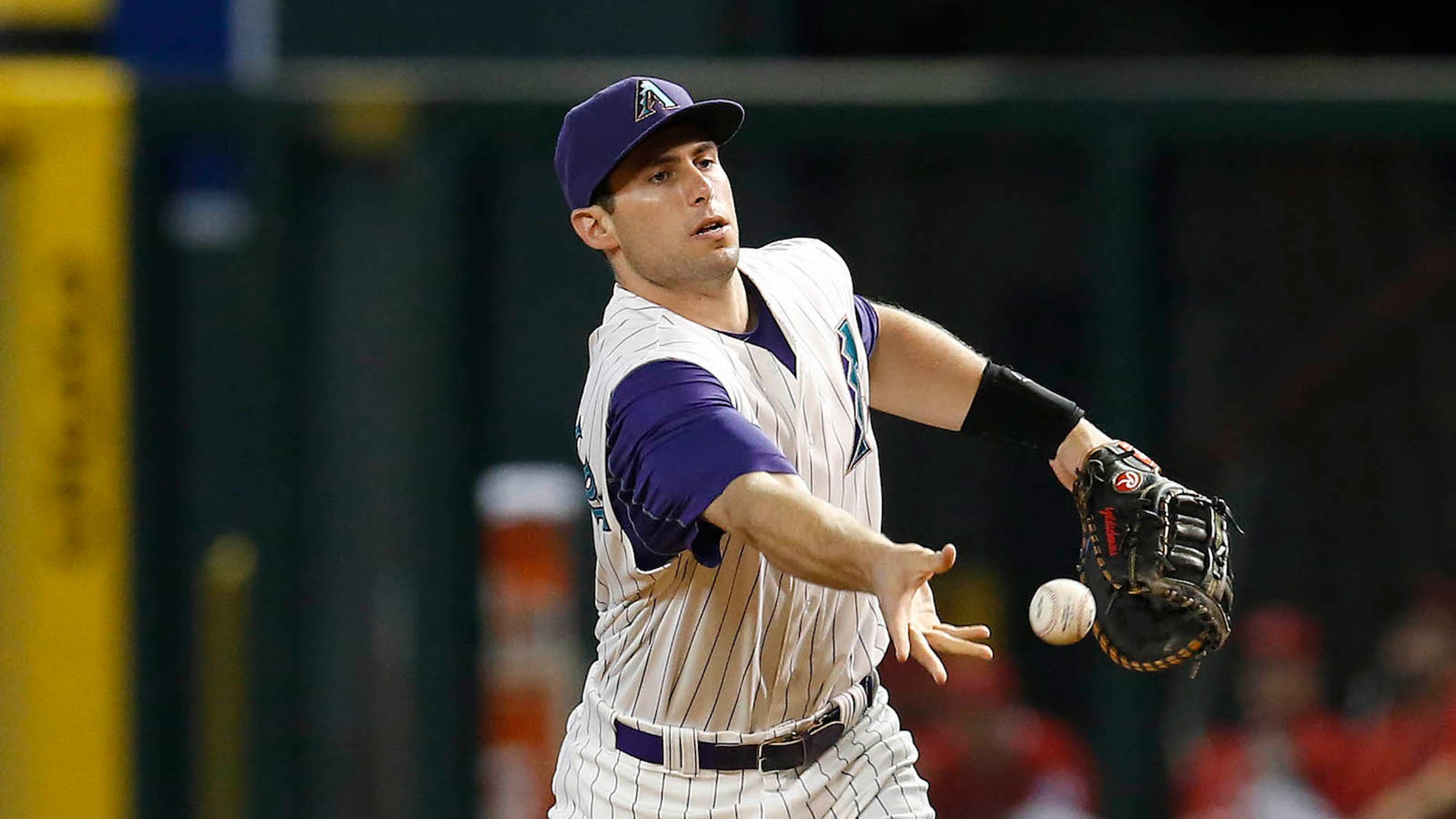 Paul Goldschmidt's streak ends as D-backs fall to Angels
BY foxsports • June 18, 2015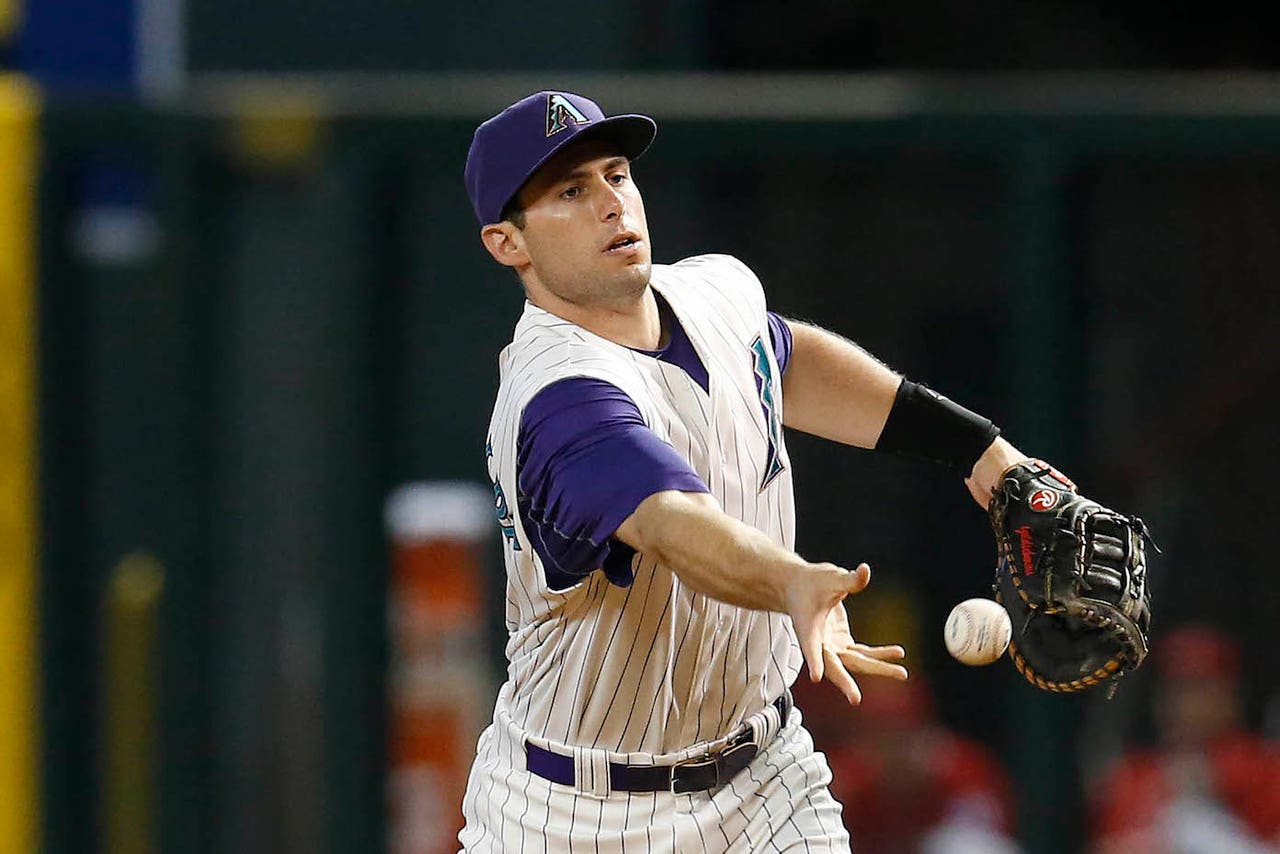 PHOENIX -- Be it his slider, curveball or fastball, Los Angeles Angels pitcher C.J. Wilson got four outs and three strikeouts against Diamondbacks first baseman Paul Goldschmidt.
So it's easy to say this was Wilson's afternoon -- and not hard to believe Goldschmidt's failure to reach base for the first time in 28 games told the tale of an anemic offensive outing and a 7-1 D-backs' loss on Thursday.
"We need to do a better job," Goldschmidt said. "One run is not going to win ball games. Give (Wilson) credit, but we got to find a way to kind of come through. I had a couple opportunities, personally, and wasn't able to do anything."
Arizona (32-34), which has now failed on eight opportunity to reach .500 since late April, cut into a 2-0 Los Angeles lead with consecutive doubles by David Peralta and Nick Ahmed in the fifth inning. Otherwise the bats weren't connecting against Wilson, who struck out a season-high nine batters.
Arizona manager Chip Hale doesn't believe the offense has suddenly disappeared. Sometimes, he said, it's just about being outpitched, as the D-backs were this day. 
That's not to say D-backs starter Allen Webster was necessarily bad. His second game as a Diamondback went similarly to his debut on Saturday -- a 4-2 win against San Francisco. Webster got eight ground-ball outs in that game, and on Thursday the Angels hit into ground-ball double-plays in each of the first two innings before getting to Webster in the third.
Shortstop Taylor Featherston -- with three hits in 36 at-bats coming in --- connected with a two-seamer, lining it over the left-field fence for a solo home run. Two batters later, Johnny Giavotella did the same off a Webster curveball left up in the zone, giving the Angels a 2-0 lead.
"I didn't have the command that I had the previous game before," Webster said.
The right-hander threw 77 pitches in 5-1/3 innings, allowing five hits, six earned runs and five walks. Hale did like that Webster's two-seamers were moving, generally toward the dirt.
"His ball was moving downward, a lot of ground balls, confusing them a little bit, but might have caused him to have a little trouble with control," Hale said. "When you have that ball moving all over the place, you have to be on top of it."
Mike Trout's RBI triple to score Giavotella in the sixth gave Los Angeles a 3-1 lead, and Webster would load the bases with an intentional and then un-intentional walk before he was pulled for Josh Collmenter, who allowed four more runs score to put the game out of reach.
There was one flaw in Wilson's game. While pitchers in the AL don't get many opportunities to make rash decisions running the bases, Wilson got a tad greedy in the fourth, trying to turn a single into a double. He slid head-first, came off the bag but was tagged out before oversliding.
-- Eleven days after his last appearance, former starting pitcher Collmenter debuted in his new reliever roll during the sixth, inheriting up a one-out, bases-loaded situation. Efren Navarro singled to plate two runs on Webster's tab, and catcher Carlos Perez doubled to score two more for a 7-1 Angels lead. Collmenter pitched 2-2/3 innings, allowing three hits and one earned run. "Obviously (sitting out) had an effect on him, his control wasn't where it needed to be," Hale said. "After he gave up the runs, I thought he pitched well in the next two innings, got us through the game."
-- A.J. Pollock continues through a rough pitch (he was 1 for 19 over the last five games) but got on by grounding a single in the bottom of the eighth.
Starting pitcher Archie Bradley, on the 15-day disabled list with shoulder soreness, pitched three innings and threw about 50 pitches at Salt River Field on Thursday. He said he felt good and has bumped up a strength program on his throwing arm. There is still no timeline for his return, but Bradley expects to throw another rehab game or two.
The D-backs announced that Triple-A pitcher Tim Crabbe was traded to the Chicago White Sox for cash considerations or a player to be named later. In 34-1/3 innings pitched for Triple-A Reno this year, Crabbe allowed 40 hits and 21 earned runs.
Follow Kevin Zimmerman on Twitter
---