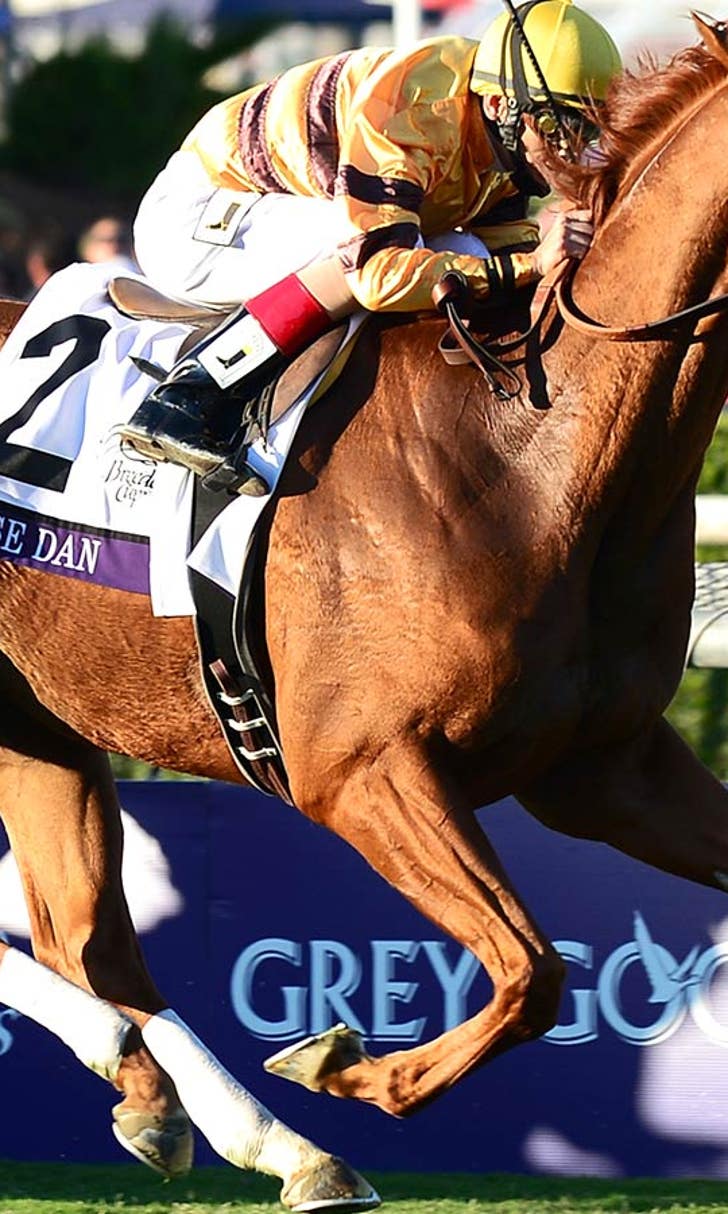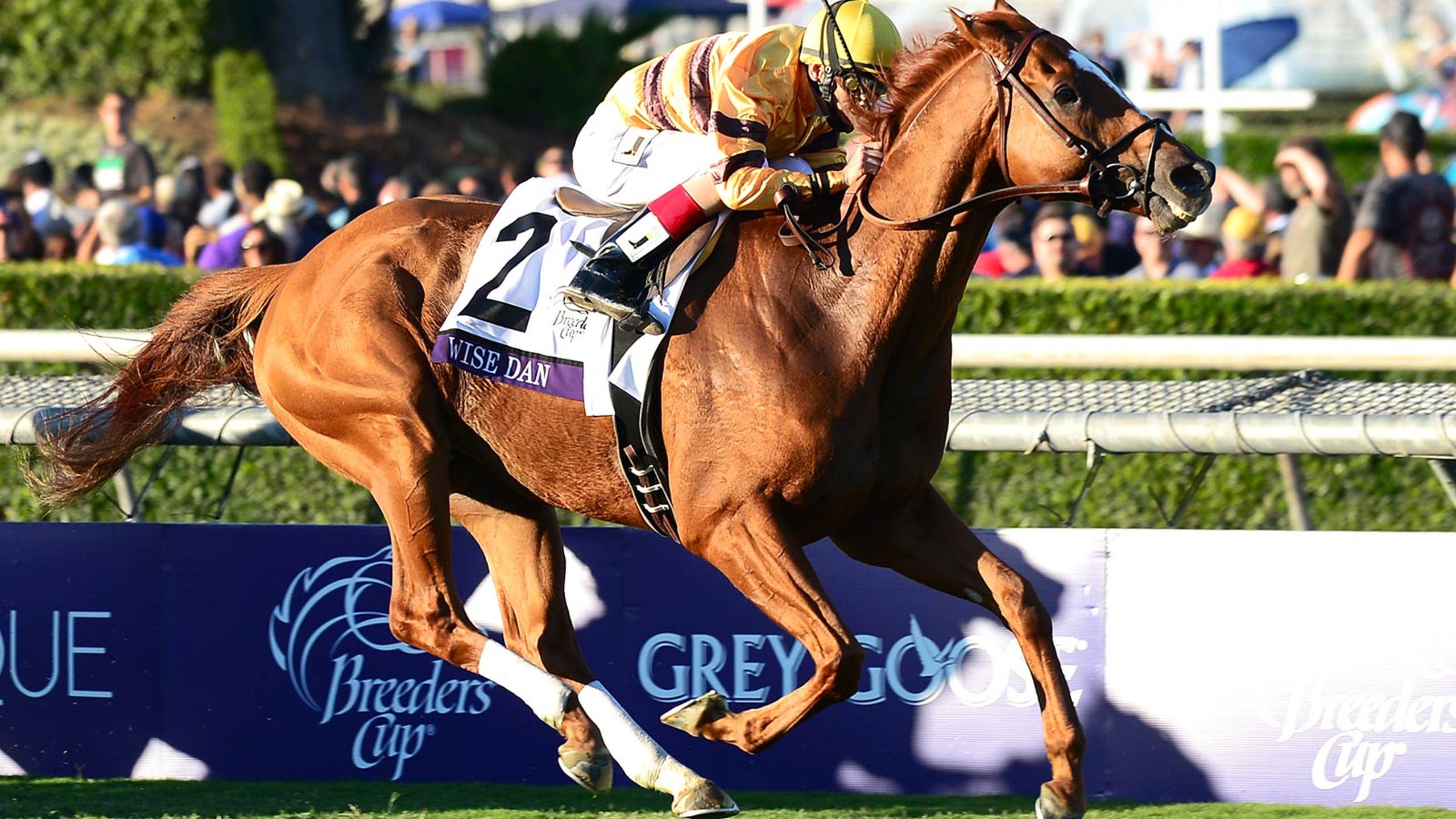 Palace Malice's Whitney flop turns Horse of the Year battle into wide-open race
BY foxsports • August 4, 2014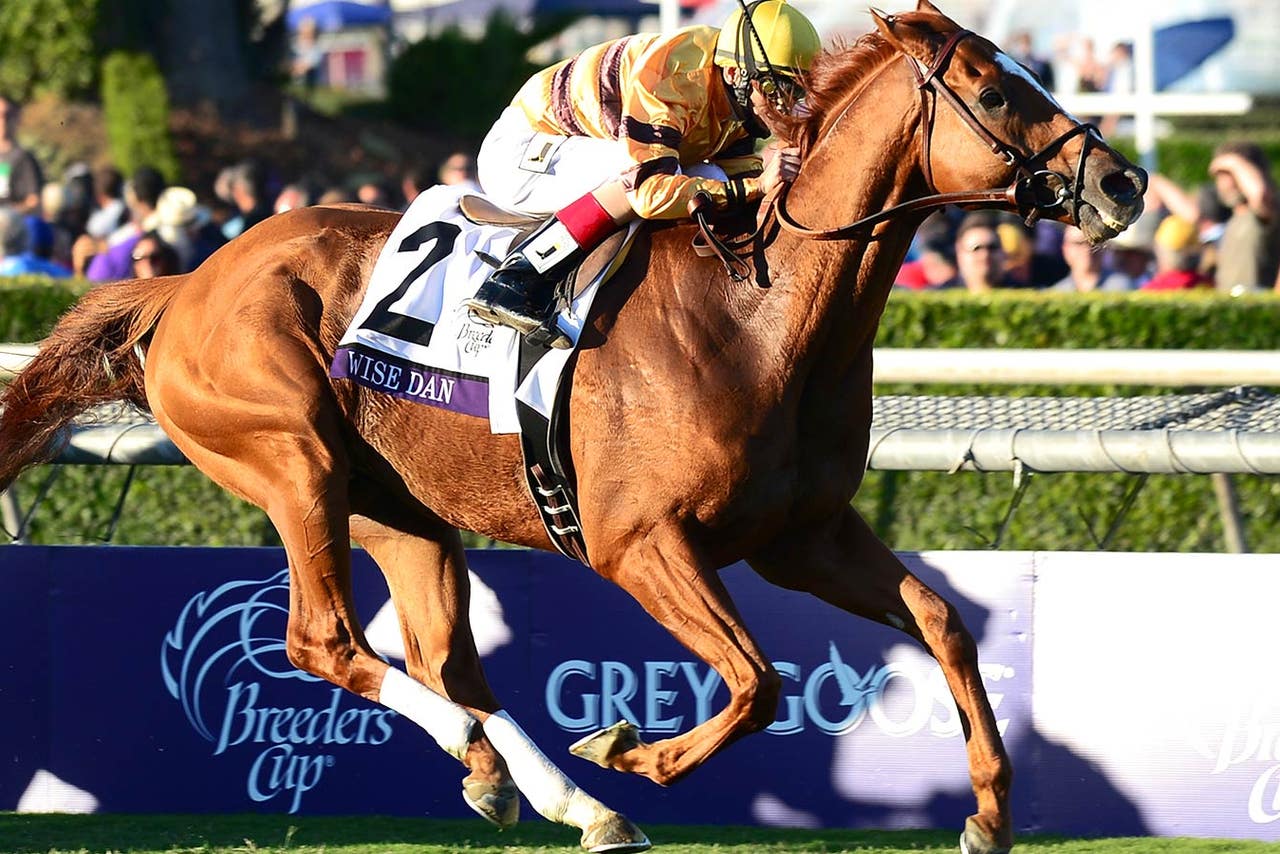 As surprised and disappointed as the connections of Palace Malice may have been with their colt's poor showing in the $1.5-million Whitney Handicap, the setback had to spawn an equal amount of consternation for voters in the National Thoroughbred Racing Association Top Ten poll.
Heading into Saturday's Grade 1 fixture at Saratoga, Palace Malice was an overwhelming choice as No. 1. In the aftermath of being lumped into the Spa's infamous "Graveyard of Favorite" through a stunning, sixth-place finish at 3-5 odds, there could be a shake-up at the top.
Though Palace Malice is still a highly respectable 4-for-5 in 2014 with a victory in the prestigious Grade 1 Metropolitan Handicap, his mark in Grade 1 stakes is just a win and a sixth and there are others who have performed better this year at the highest levels of the sport. With the intent of the poll being to mirror a Horse of the Year ballot at the current moment, then the search for a No. 1 choice has to be diverted from the Dogwood Stable runner for a while.
But to whom?
The obvious choice would be last week's No. 2 horse, two-time reigning Horse of the Year Wise Dan. Yet, for at least this voter, as gallant and heroic as we all know Wise Dan can be, to say he's had the best year of all simply because he's undefeated doesn't carry much weight in early August.
Even though he's 2-for-2, both in Grade 1 stakes, it's a personal feeling that he hasn't beaten Grade 1-caliber competition. To say he's No. 1 because he's beaten the likes of Kaigun, Lochte, Za Approval, Seek Again and Boisterous seems unfair to others who have worked harder to earn their Grade 1 laurels.
So for me, he's still No. 2 as we monitor how he recovers from colic surgery, knowing full well that a few more wins and some more chaos elsewhere can make it a hat trick for him at the next Eclipse Award.
With Wise Dan second and Palace Malice slipping to third on my ballot, that puts me back where I was in early spring: with California Chrome.
The loss in the Belmont Stakes tarnished some of his glitter, but when you look at what he's done so far this year, he's won the Kentucky Derby and Preakness plus the Grade 1 Santa Anita Derby. He's also won the Grade 2 San Felipe and the California Cup Derby for California-breds to boot.
Beyond all that, as much as he dead-heated for fourth in the Belmont, he finished a mere two lengths shy of becoming one of the sport's immortals.
For me, at this point in time, that's good enough to make him the frontrunner in the Horse of the Year race.
Thankfully, though, there's still about three great months of racing between now and the Breeders' Cup at Santa Anita and there could be a 180-degree turn right on the horizon.
Maybe Shared Belief will win the Pacific Classic.
Perhaps Bayern will put in another scintillating effort, like the one he authored in the Haskell.
Tonalist or Wicked Strong might pull off a Travers-Jockey Club Gold double.
What if Close Hatches goes on a tear?
We might even learn that Palace Malice really is No. 1.
And if all that blows up, there's always Wise Dan --€" once again.
---