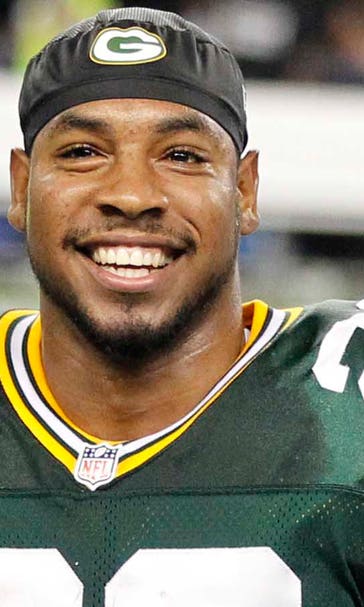 Packers training camp report: July 31
BY foxsports • July 31, 2014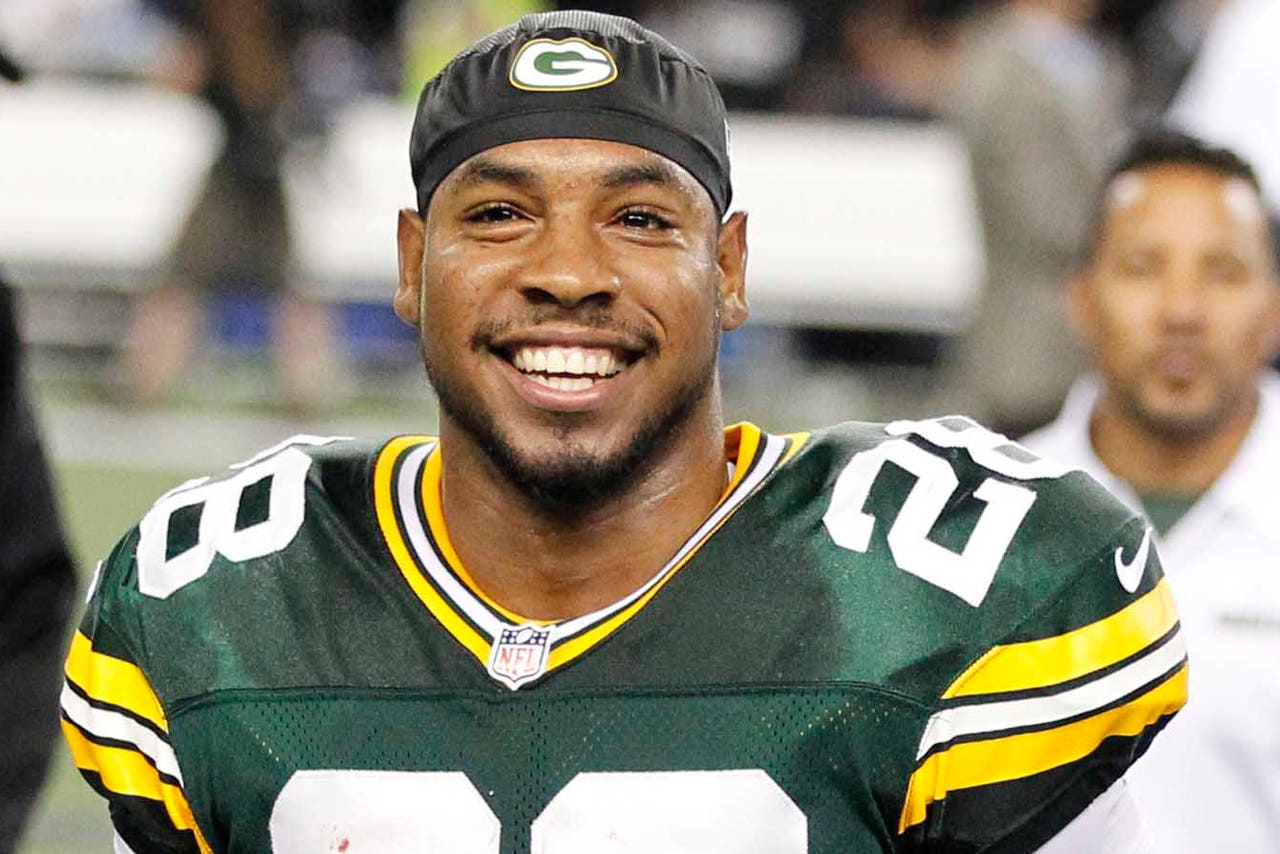 Date:
Thursday, July 31, 2014
Practice Time:
8:20 a.m. (Total: 2 hours, 31 minutes)
Movin' On Up:
Safety Sean Richardson
With Morgan Burnett sidelined with an ankle injury, Sean Richardson got more opportunities on the field and made the most of them. In what's already been a good training camp for Richardson, he made multiple plays that stood out.
Early in practice, the offense ran a flea-flicker as Matt Flynn sent a pass deep along the right sideline. The ball was deflected in the air by Davon House, and with Richardson closing in on the help, he intercepted it. Soon after that, Richardson showed his power when he flattened rookie tight end Richard Rodgers by just lowering his shoulder and driving. On the very next play, Richardson was in the perfect position to tackle undrafted rookie tight end Justin Perillo for a loss.
"I think Sean Richardson is having an excellent training camp," head coach Mike McCarthy said. "He's done a lot of good things. He had an interception today in the pursuit drill, the pursuit screens and finish drill there to start off practice. He did some real good things early in the week on special teams."
Honorable mention: Though his chances of making the team are extremely remote, wide receiver Alex Gillett had one of the best plays of the day. Despite great coverage down the left sideline from Demitri Goodson, Gillett somehow made a very difficult catch on a throw from Flynn. It drew loud applause from Aaron Rodgers and other offensive players who were watching.
So You Had A Bad Day:
Packers cornerbacks
With NFL official Ed Hochuli in attendance and on the field, he and his crew had a lot of new rules and points of emphasis to teach the Packers players. The biggest difference that was seen in Thursday's practice came at the expense of Green Bay's cornerbacks, who were penalized on multiple occasions.
A new NFL rule this season has every grab of the jersey by a defensive player result in a penalty. While penalties aren't announced over the loud-speakers at practice like they are during games, watching Hochuli & Co. inform the players of the calls made it obvious that at least two of the flags were because of this rule. It was explained extensively to House after he was called for it and was confused as to what he did wrong.
Cornerbacks coach Joe Whitt voiced his displeasure to the officials on one occasion, clearly frustrated at the way things were going for his group. In what was already an offensive-driven league, there will now be even less that cornerbacks can do to try to stop wide receivers.
"I know there's been a lot that's been talked about as far as the offensive and defensive perimeter group with the DBs and the receivers," McCarthy said of the meetings with officials. "That's why we wanted those guys (the officials) to work that drill today. They'll be in all of our meetings. It's an opportunity for the next three days to take advantage of having these men here."
Noted:
- The good news for Nick Perry is that he was taken off the Physically Unable to Perform list and practiced for the first time. The bad news for Perry is that he has a lot of catching up to do. During the one-on-one pass-rush/blocking segment, Perry lost all three of his matchups (one each to David Bakhtiari, Derek Sherrod and Jeremy Vujnovich). During team drills, Perry got a lot of work on the field with the No. 2 defense.
- Burnett's absence meant another day of Ha Ha Clinton-Dix and Micah Hyde as the starting safeties.
- The first-team kickoff return unit was: DuJuan Harris returning with Clinton-Dix, Chris Banjo, Nate Palmer, Don Barclay, John Kuhn, Ryan Taylor, Mike Daniels, Jamari Lattimore, House and Kevin Dorsey blocking.
- The kick returners after Harris were Hyde and Dorsey.
- The punt returners were Randall Cobb, Hyde, Jared Abbrederis, Myles White and Tramon Williams.
- T.J. Lang was limited yet again, still only taking occasional snaps at his right guard spot. Lang did take two reps in the one-on-one pass-rushing/blocking drills and won both, beating Josh Boyd and Luther Robinson.
- Mike Daniels had a very good practice in the one-on-one pass-rush period, winning all three of his matchups (one each to Josh Sitton, Lane Taylor and Corey Linsley).
- Mike Neal was also very impressive in the pass-rush drill, winning three of his four battles. One that was particularly noteworthy came when he was matched up against Barclay and got by him using his right arm as a club to create space. That was Neal's combination of strength and quickness on full display.
- Chris Harper and Gillett both had a bad drop, something that neither of them can afford to do, even if they are (especially in Gillett's case as noted above) also making very good catches. Surprisingly, Jarrett Boykin dropped an easy pass, too, a mistake he rarely makes.
- This was the Packers' third consecutive padded practice.
- The regeneration / TV timeout songs that played were: American Authors - "Best Day of my Life" ... Darius Rucker feat. Lady Antebellum - "Wagon Wheel" ... Black Eyed Peas - "I Gotta Feeling"
Sidelined:
Limited:
* RG T.J. Lang (Shoulder -- Limited for fifth consecutive practice)
He's Back:
* LB Nick Perry (Foot / knee -- Activated off PUP list after missing first 4 practices)
What's Next:
Follow Paul Imig on Twitter
---