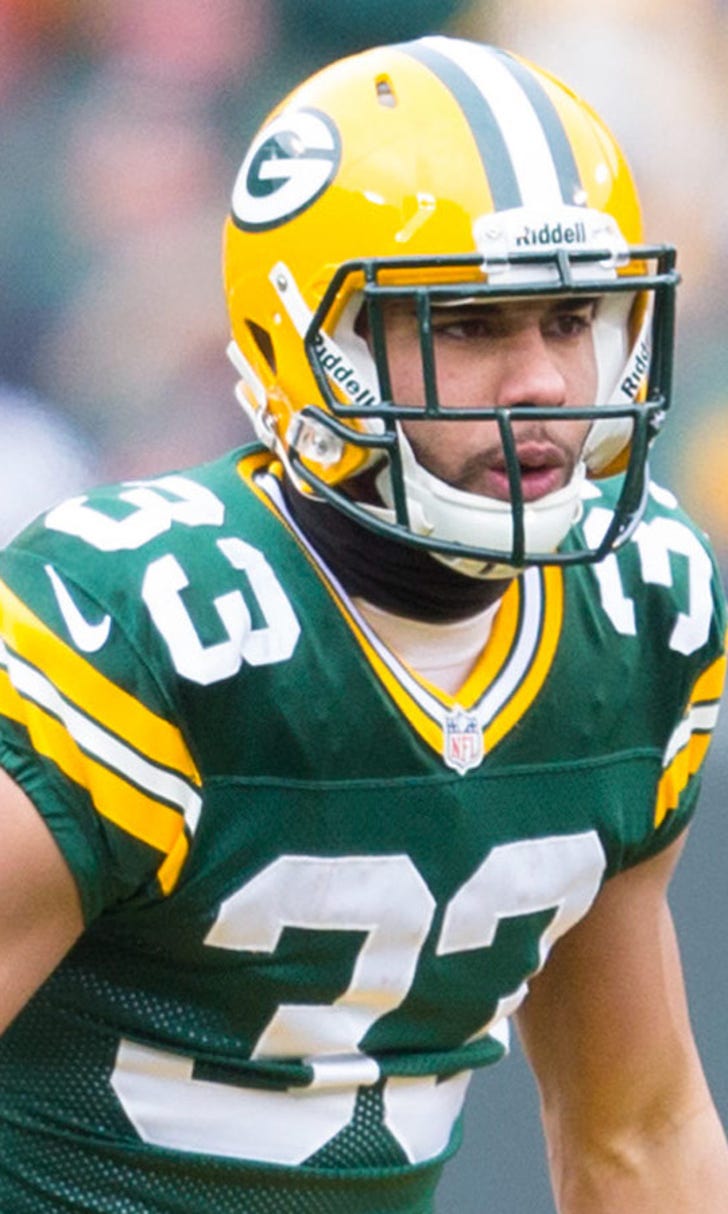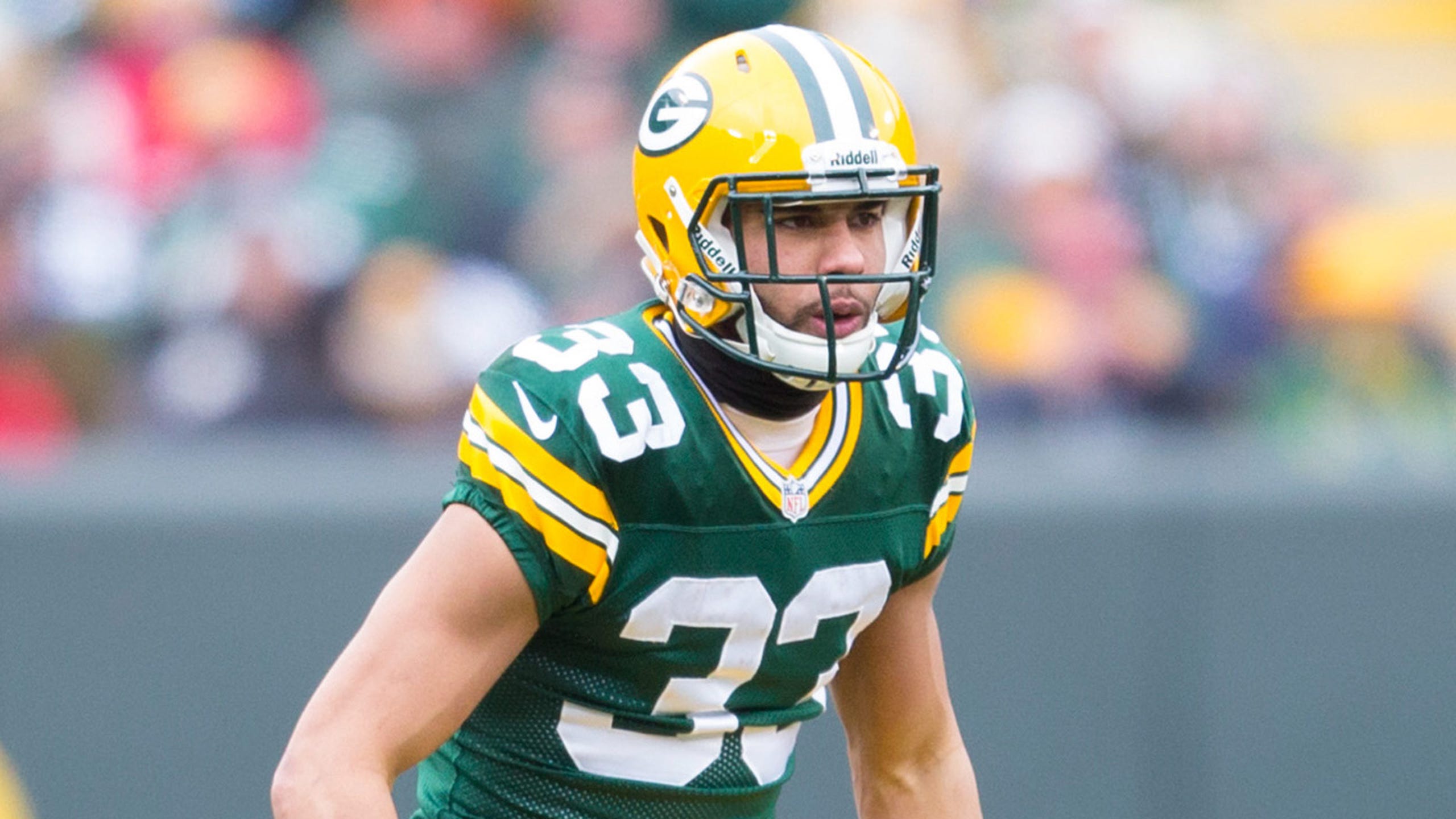 Packers looking for more out of 2013 draft class next season
BY foxsports • February 21, 2014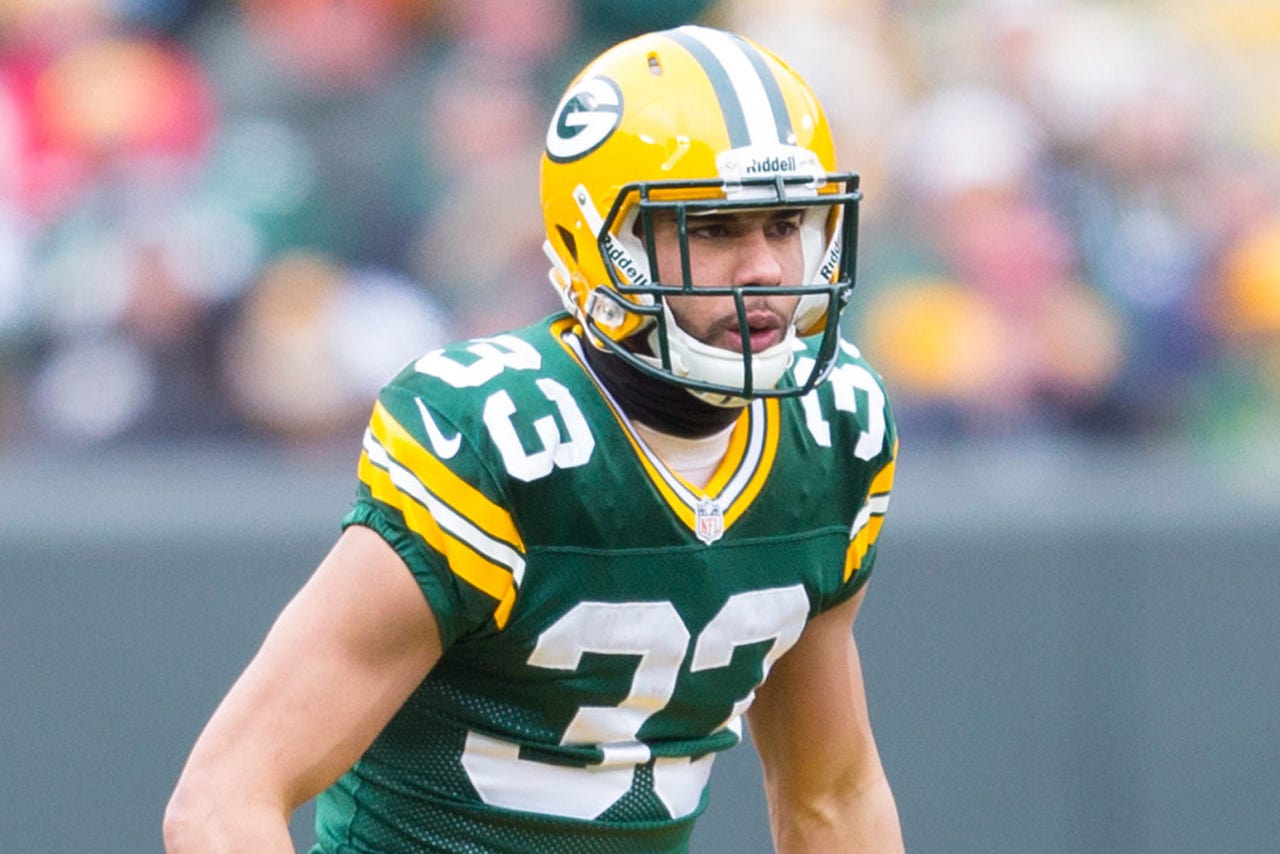 INDIANAPOLIS -- Since the moment that the Green Bay Packers selected Micah Hyde in the fifth round of the 2013 NFL Draft, it's been discussed whether the relatively slow-footed but very fundamentally sound defensive back was better suited for safety than his listed position of cornerback.
After one year of evaluation, the Packers are starting to lean towards switching Hyde to safety next season, at least in certain defensive situations.
"Micah, to me, is a multiple-position player," coach Mike McCarthy said Friday at the NFL Scouting Combine. "I'd like to see Micah compete to play all three downs on defense, so if there's a personnel group that he has to play safety, yeah, that's an option. He's also played nickel, he's played dime, he's played corner. He's definitely someone that I think has earned the opportunity to compete to be on the field all three downs."
Hyde had a very productive rookie season. Though his basic stats weren't eye-popping with one sack, one forced fumble and zero interceptions, he did many things well and continued to improve. By Week 17, Hyde was on the field for 94 percent of the plays against the Chicago Bears with the NFC North Division title on the line.
"I was really pleased with his maturity and the way that he came and played this year," cornerbacks coach Joe Whitt said at the end of the season. "Early on, he had some mental mistakes that he totally cleaned up the second half of the year. I think he's moving in the right direction."
Whitt added that Hyde "has the skill set that he can (move to safety), but he's a guy that can play the nickel and dime, and he can play outside, as well."
According to Whitt, "what our nickel and dime does is very similar to what our safeties are asked to do. That's why I say his skill set can fit that."
Green Bay is certainly in need of an upgrade at safety in some way after a 2013 season in which that entire position group had zero interceptions and frequently struggled in coverage. In addition to expanding Hyde's role, the Packers could add a veteran safety in free agency, though that's rarely the chosen path of general manager Ted Thompson. The more realistic option is that Green Bay drafts a safety in the early rounds. It's likely that one of the top two safeties in the upcoming draft, Calvin Pryor of Louisville and Ha Ha Clinton-Dix of Alabama, will be available when it's the Packers' turn to pick at No. 21.
Hyde isn't the only Year 2 player that Green Bay is going to be expecting a lot more from next season. Without even being asked about Datone Jones, McCarthy quickly mentioned the increased responsibilities that the team's 2013 first-round pick will soon take on and how important that will be to turning around the Packers' 24th-ranked defense.
"At the end of the day, Datone Jones needs to be on the field and being utilized," McCarthy said. "We have a lot of creativity in our defense and a lot of scheme, but the reality is we didn't get to a lot of it this past year. We're taking too much home with us after we're playing games. At the end of the day, coaches are responsible for building a plan for players to be in a position to be successful and we have to make sure that we are emptying our guns each and every week.
"That will be a focus of ours on defense. By doing that, I think we can do a better job of giving players more than one role; utilizing more players in the flow. We obviously played a bunch of players on defense the last couple years, so the continuity and flow probably isn't quite where you'd like it to be, but that's the reality of our league. That will be one of our primary focuses."
Jones played less than 25 percent of Green Bay's defensive snaps as a rookie and was used far less than that -- only nine combined plays -- in two must-win games to conclude the regular season.
"Datone, very talented young man," McCarthy said. "His injury at the end of training camp set him back. There's a number of packages that he was a big part of, a primary part of, and frankly we really didn't get to a lot of them just because of the way the season went with our injuries.
"I feel he's one of those second-year players who'll take a huge jump. That will be my expectations for him."
One of the reasons for Jones' decreased playing time late in the season was that fifth-round pick Josh Boyd had passed him on the defensive line depth chart. Boyd, too, will be expected to contribute more than he did as a rookie.
"I think Josh definitely has the flexibility -- he's shown he can play the nose, he can play the three-technique," McCarthy said. "I really like what Josh gave us as a rookie, but he needs to take a huge step, and I think he'll be one of those players that does that in his second year."
One of the Packers' 2013 rookies who definitely didn't disappoint was running back Eddie Lacy. But winning the NFL's Offensive Rookie of the Year award doesn't mean that Lacy won't be expected to take the next step in his progression.
"Eddie Lacy obviously had a heck of a year," McCarthy said. "He was a primary player for us, a playmaker. Eddie's focus is on being a three-down player. He has to play all three downs throughout the whole game. With that, I think we can get an even better rotation than we had this year with our running back group.
"I actually thought our running back group, rotation-wise, has been as good as it's been in my time in Green Bay. But with Eddie, Johnathan (Franklin) and (unrestricted free agent) James Starks -- hopefully we can sign James back, if all these guys can play three downs, it gives your offense the chance to play faster, keeps guys fresher. Keeps them more in a rhythm; you don't have as much substitution.
"Really, Eddie Lacy, what I look for Eddie to do is become a three-down player."
McCarthy mentioned Franklin, whose rookie season was not even close to that of Lacy's. Franklin had 107 yards, one touchdown and two fumbles, being almost completely pulled from the running back rotation before suffering a season-ending neck injury and concussion. However, McCarthy hasn't lost confidence in Franklin.
"Johnathan really did some very good things," McCarthy said. "One game that stands out is his performance against Cincinnati. We tried to get him involved on special teams, some of the things he had not done in college. That was an adjustment for him. He was a great fit for us. It was unfortunate when he did get hurt, but hopefully he'll be ready to go next year. He fits into our program. He's a great teammate, hard-worker.
"He definitely has impact-play ability. We probably need to do a better job of getting him involved on Sundays."
A year ago, Hyde, Jones, Boyd, Lacy and Franklin were all being evaluated by the Packers at the NFL Combine. Now, they're important pieces of a franchise with Super Bowl aspirations who need to live up to McCarthy's lofty expectations.
Follow Paul Imig on Twitter
---