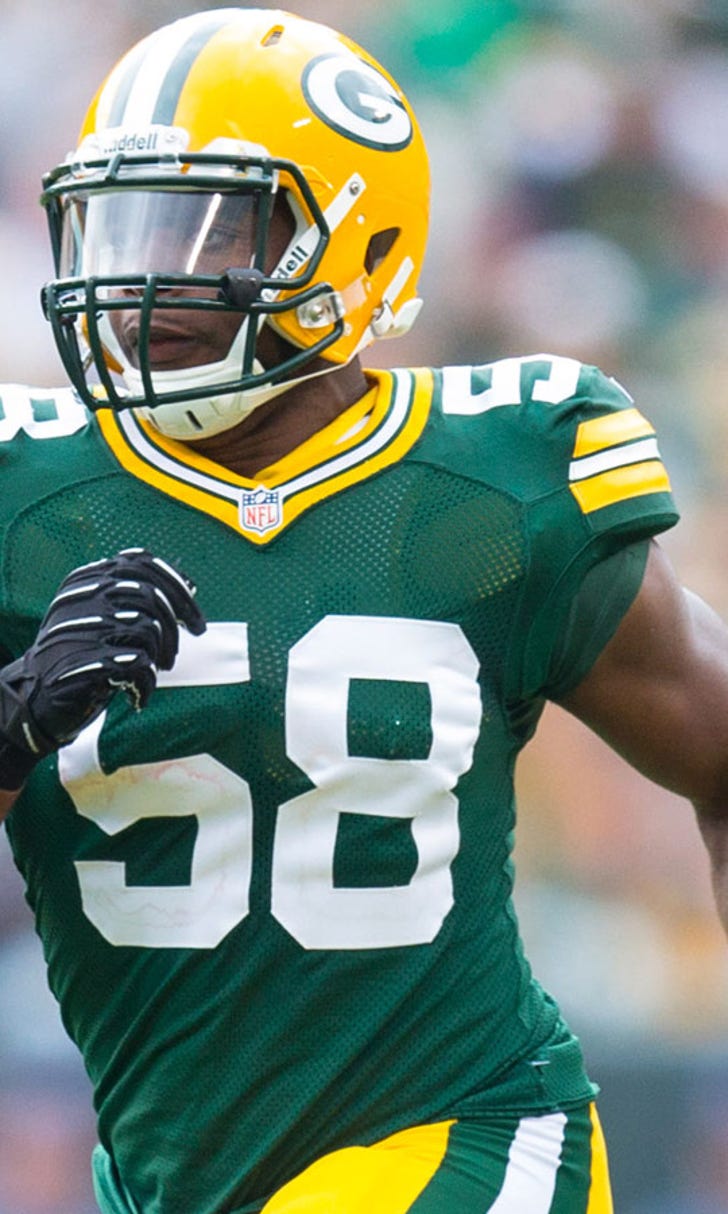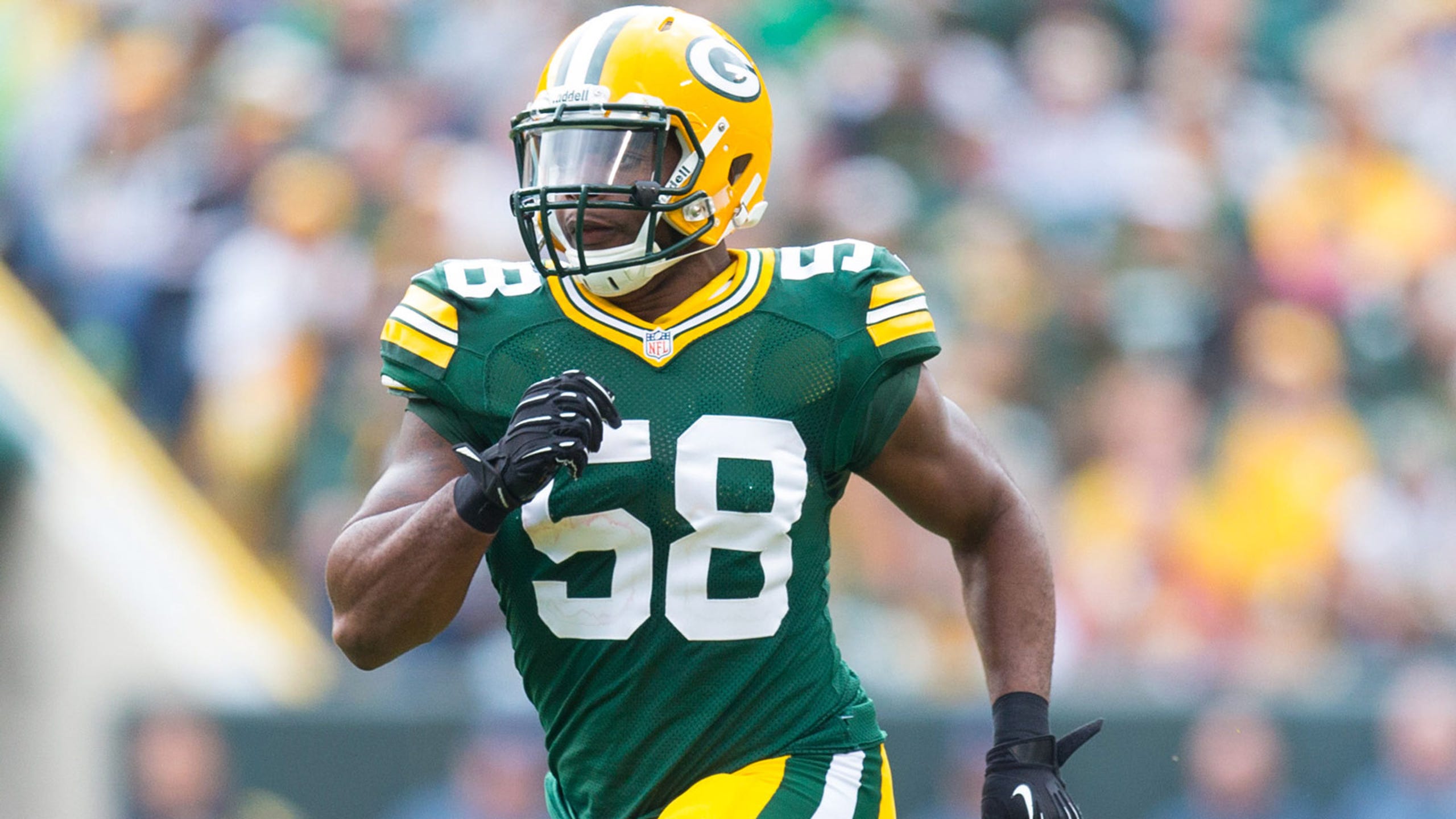 Packers Annual Checkup: Sam Barrington
BY foxsports • February 10, 2015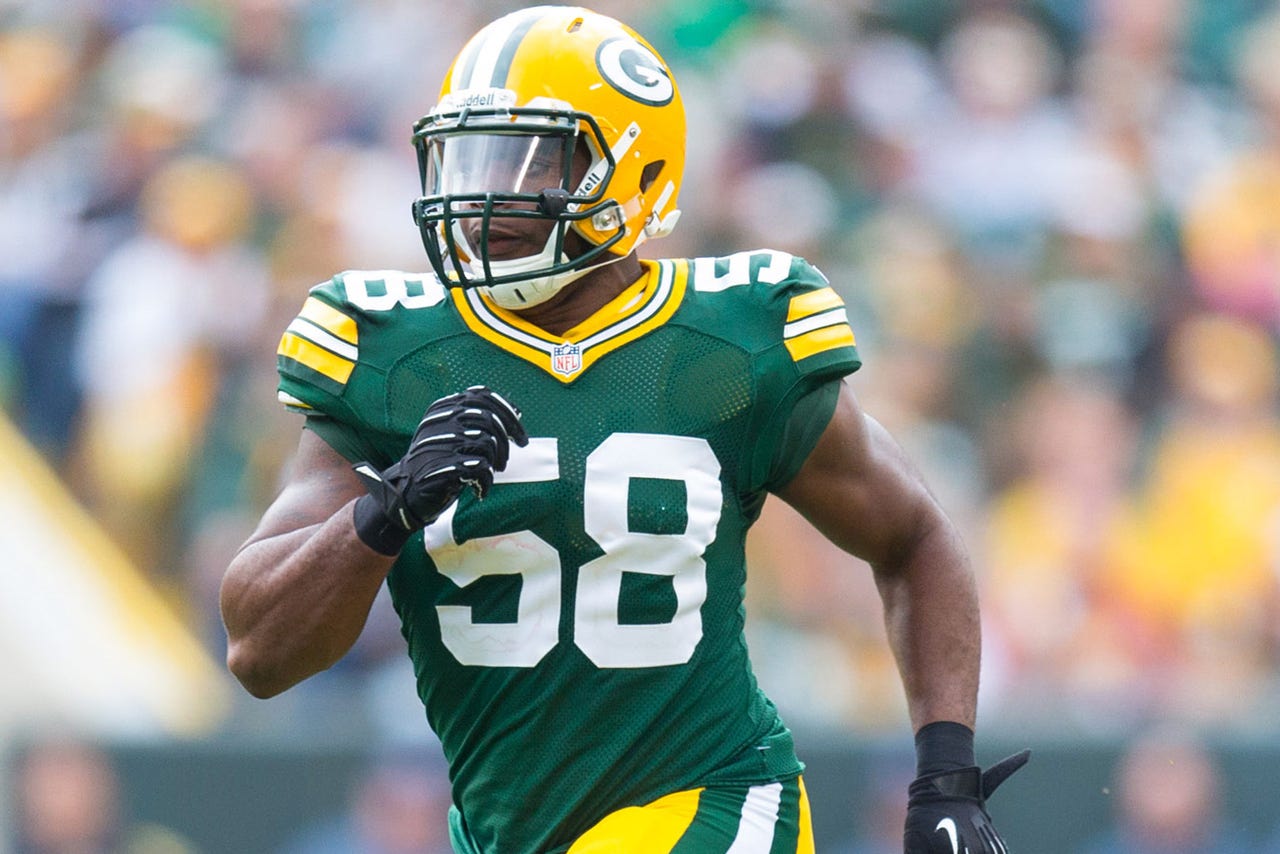 Sam Barrington, inside linebacker
FOX Sports Wisconsin's Paul Imig gives an in-depth statistical analysis and film study of every Packers player in his annual offseason checkup. You can find every report here.
Season stats (playoffs included): 16 games, nine starts (485 snaps; 39 percent of total defensive snaps), 67 tackles, six missed tackles, three tackles for loss, one sack, two quarterback hurries, zero interceptions, zero forced fumbles, two passes defensed, 18 stops (tackles that resulted in offensive failure); targeted 25 times in coverage, allowing 18 receptions for 184 yards and zero touchdowns.
ProFootballFocus.com season rating: minus-8.8 (ranked No. 20 out of 24 Packers defensive players; ranked No. 40 out of 57 qualifying inside linebackers in the NFL)
Best game: Week 8 loss at New Orleans (played 45 of 69 snaps); eight tackles, one QB hurry, one missed tackle; targeted twice in coverage, allowing two catches for 20 yards; 0.8 PFF rating.
Worst game: NFC championship game loss at Seattle (played 72 of 73 snaps); eight tackles, three missed tackles, one pass defensed, two stops; targeted three times in coverage, allowing two catches for 29 yards; minus-2.0 PFF rating.
Expectations at the start of training camp: Low
Expectations were ...  Exceeded
Looking live: Sam Barrington played one snap as a rookie in 2013. One. For a seventh-round pick, Barrington contributing in any capacity whatsoever is more than the vast majority of recent Packers players who were drafted in the last round.
As Barrington reported to training camp in July 2014, there was little reason to expect he'd be an important part of the defensive game plan. Green Bay had veterans A.J. Hawk and Brad Jones at inside linebacker and had also brought back Jamari Lattimore as a restricted free agent.
Barrington didn't make much of an impact in the first week of camp, but linebackers coach Winston Moss noticed some improvements in the way the University of South Florida product was playing. "You can see flashes of how explosive he is," Moss said. "He has great measurables. This training camp, he's just been able to be explosive, play fast, play comfortable, play smart. . . . He's got very comfortable, we've given him a lot of reps in the classroom, in the settings that sort of forces him to go through all of his call commands, all of his assignments. He's responded well to that."
Mike McCarthy gave his take on Barrington during an Aug. 11 press conference: "I thought Sam was pretty much, he was hesitant last year. I thought he was thinking too much. You could see the ability. I think he's a lot more comfortable. You can see his instincts, he comes in and knocks the ball out, a big hit, he has that big-hit ability. I just think he's letting it go now, he's a lot more comfortable."
Barrington picked up a sack in the second preseason game. By Day 15 of training camp, Barrington was part of the No. 1 special teams groups in punt coverage, punt return and kickoff return. At the time, Barrington's ability to contribute on special teams played a part in him being kept around by the Packers to begin his second NFL season.
Upon further review: In Week 1 of the regular season, Jones was an every-down player and Hawk played 48 of 70 snaps. Barrington didn't step on the field defensively at all. Barrington wasn't used again in Week 2, this time with Hawk as an every-down player and Lattimore being used on 59 of 71 snaps.
Barrington got some on-field action in Weeks 3 and 4, but he found himself not getting used in the following two games after that.
Then, surprisingly, Barrington was a starter in Week 7. Though he started two games, Barrington was far from an every-down player at that point. He was even back down to playing only three snaps in Week 12. Barrington's momentum was temporarily stalled due to Clay Matthews' switch to inside linebacker after the Week 9 bye. Still, Barrington played well in those opportunities and made a good impression on the coaching staff.
Beginning in Week 13 and continuing through Green Bay's postseason exit, Barrington was a starter while always playing at least 61 percent of defensive snaps. He played all but one snap in the NFC championship game.
Barrington earned the chances he got, but he also benefitted from inside linebacker being the weakest position on the Packers roster. Mike Daniels, who had been wanting to see more aggression from his teammates, loved Barrington's attitude and desire to hit the opponent hard. Daniels gave a lot of credit to Barrington for Green Bay's turnaround in stopping the run.
Assuming the Packers have a fairly significant makeover at inside linebacker before next season, Barrington made a case for himself to continue being involved. However, he also has a lot of work to do to go from a fill-in starter to a permanent starter who can be trusted in every situation. Barrington's can't allow a 72 percent completion rate when in coverage like he did in 2014. He also needs to find ways to help in run defense when it's not a scenario that allows him to fly straight ahead towards a ball-carrier. All of the work Barrington got should benefit him in improving his recognition and instincts, both traits that need work at this early stage of his career.
Overall 2014 grade: C-plus
Status for 2015: 98 percent chance of being on the active roster to begin next season. It's possible that Barrington is the only holdover at inside linebacker from 2014 to 2015. Hawk, Jones and Lattimore could all realistically be gone, while Matthews will likely move back to his natural position of outside linebacker. That's the type of positional makeover that could be required for Green Bay. But can the Packers realistically acquire two starters at inside linebacker in one offseason? Does general manager Ted Thompson want to invest a first-round pick and free agency money towards the same position? The answer to those questions will determine Barrington's role in 2015, but he's almost certainly earned himself another season of development with Green Bay.
Next: Tight end Brandon Bostick
Follow Paul Imig on Twitter
---