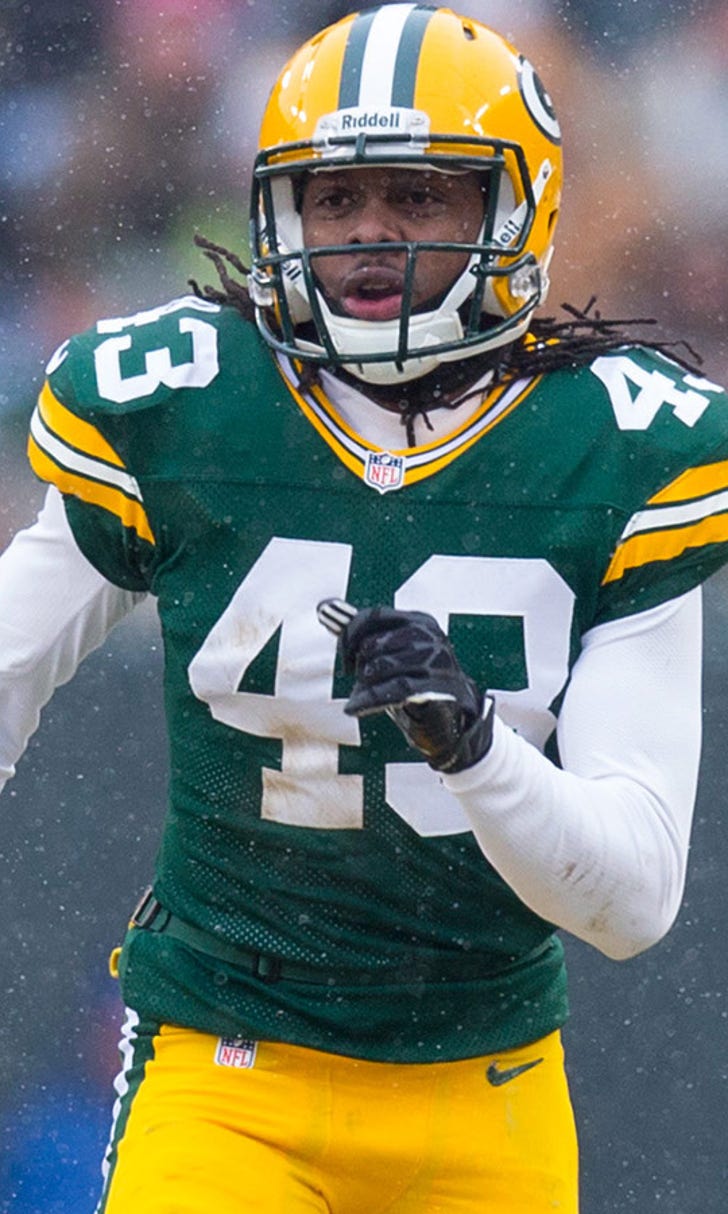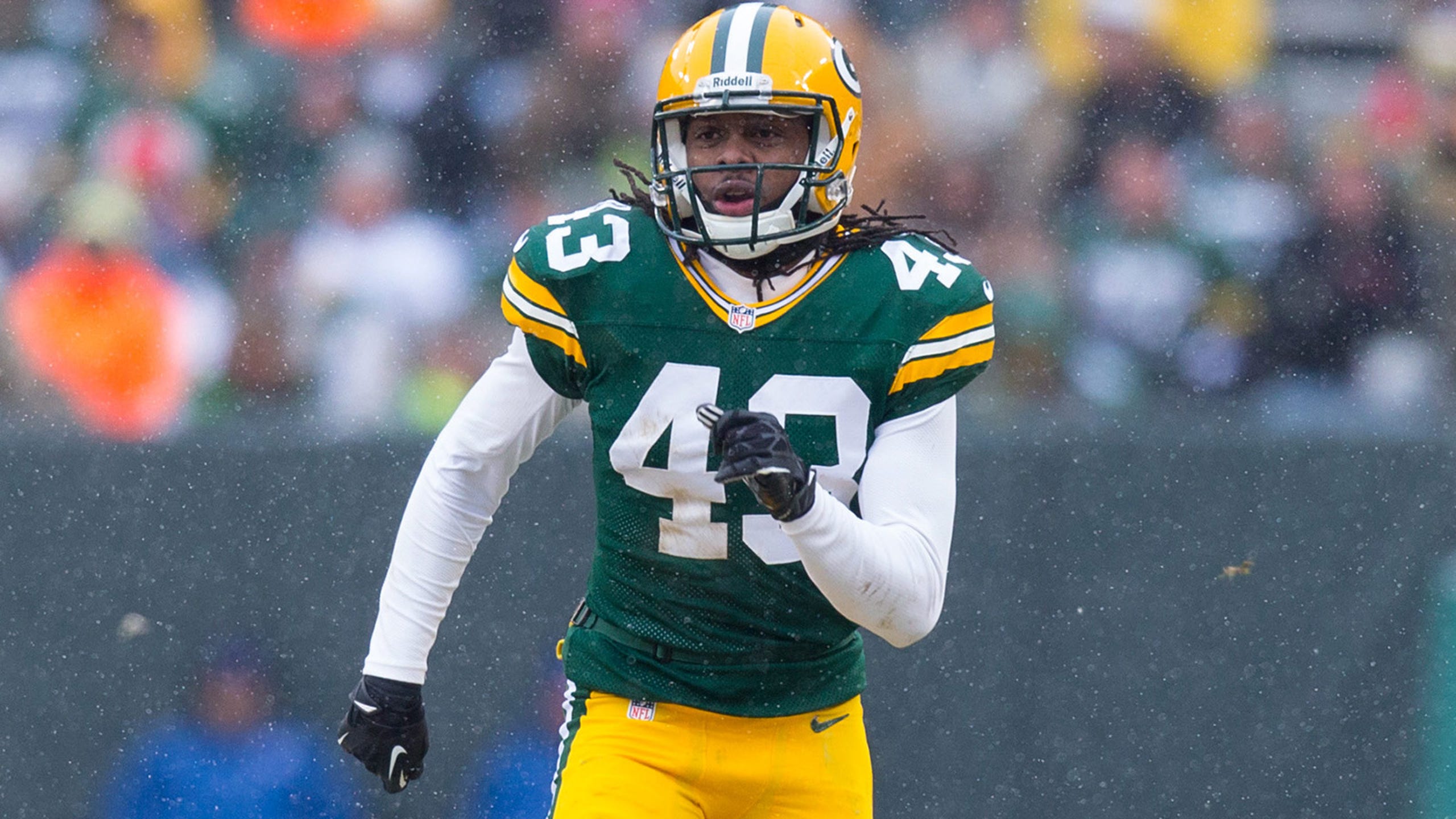 Packers Annual Checkup: M.D. Jennings
BY foxsports • February 27, 2014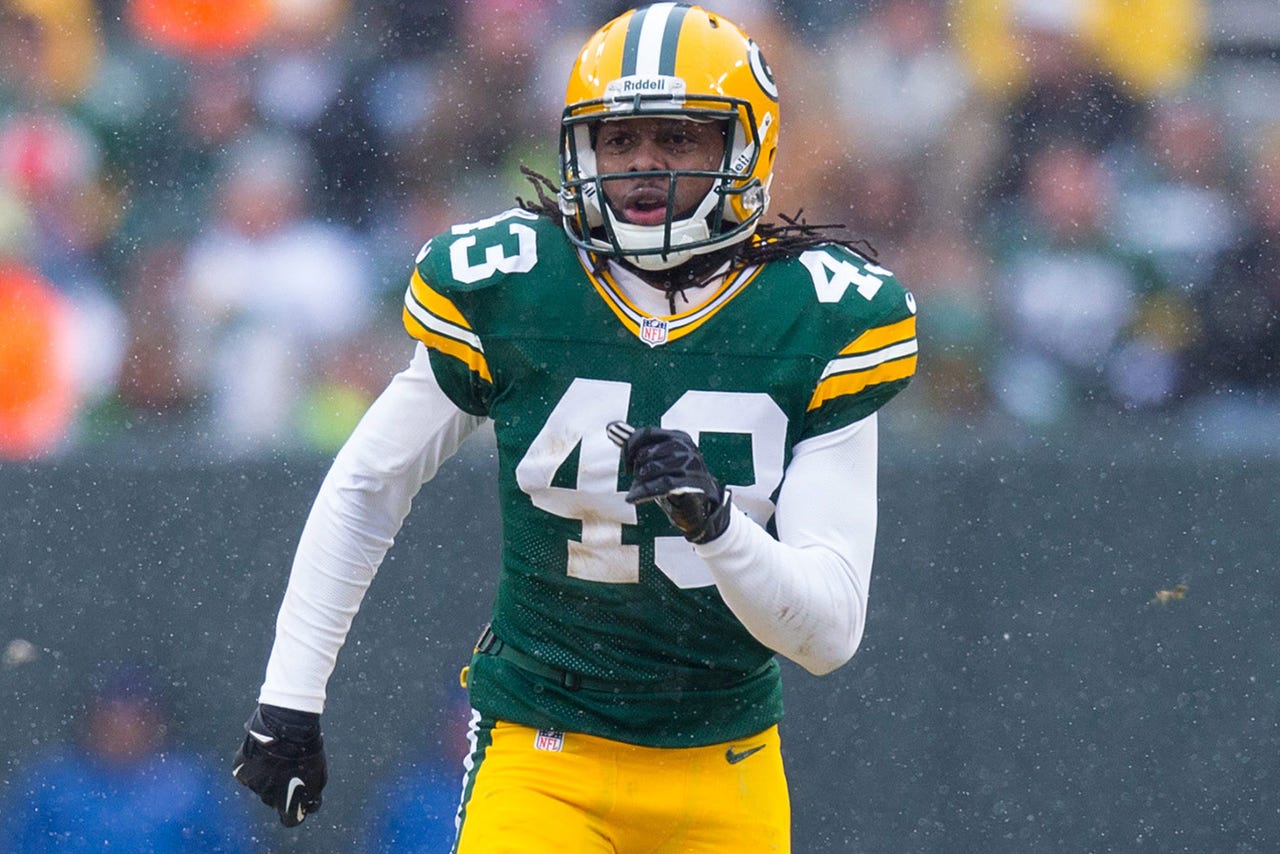 FOX Sports Wisconsin's Paul Imig gives an in-depth statistical analysis and film study of every Packers player in his annual offseason checkup. Check every weekday through mid-April for his latest report.
M.D. Jennings, safety
Season stats: 17 games (855 snaps; 75.2 percent), 77 tackles, nine missed tackles, three tackles for loss, one sack, zero interceptions, zero forced fumbles, one pass defensed, 11 stops (solo tackles that resulted in offensive failure); targeted 18 times in coverage, allowing 16 receptions for 184 yards, five touchdowns
ProFootballFocus.com season rating: minus-5.2 (ranked No. 18 out of 26 Packers defensive players; ranked second-last among Packers defensive backs)
Best game: Wild-card round loss vs. San Francisco (played 46 of 64 snaps; zero passes defensed, three tackles, zero missed tackles, one stop; 1.3 PFF rating)
Worst game: Week 16 loss vs. Pittsburgh (played 24 of 60 snaps; zero passes defensed, four tackles, two missed tackles, zero stops; minus-2.2 PFF rating)
Expectations at the start of the season: Medium
Expectations were ...  Not met
Looking live: One of the main starting battles in training camp was between M.D. Jennings and Jerron McMillian to see which of them would be the primary safety working with Morgan Burnett. The Packers undoubtedly hoped that McMillian, a fourth-round pick in 2012, would make the big Year 2 jump that coach Mike McCarthy often talks about. Jennings, while starting 10 games in 2012, showed the limitations in his game that led to him going undrafted in 2011. Throughout training camp, Jennings and McMillian switched back and forth as to which of them began the day with the starters. Jennings was lined up with the starters on Day 1, followed by McMillian. On Day 17, Jennings was in first with the starting lineup for a second consecutive practice. It was the first time that either he or McMillian got the starting nod on back-to-back days. Jennings was then given the start for the Packers' third preseason game, but safeties coach Darren Perry said at the time that the race was still "neck and neck." Jennings ultimately emerged the winner of that competition, though McMillian also started in the first two regular-season games due to Burnett's injury.
Upon further review: Jennings doesn't have the talent to be a starting safety in the NFL, so the blame for his poor performance in 2013 is more on the Packers for putting him into situations that are simply beyond what he's capable of. When McMillian didn't work out as Green Bay hoped (eventually being released Dec. 3), the defense was somewhat stuck with Jennings playing a big role. Sean Richardson wasn't medically cleared until late in the season and Chris Banjo was still quite new to the defense (and is also undersized for the safety position). The Packers were reluctant to put too much on the plate of Micah Hyde, whose rookie season had him involved both on defense and in the return role on special teams. However, giving Hyde a chance to see if he could handle the added responsibility was probably a better route than continuing to play Jennings on more than 75 percent of the snaps. In coverage, Jennings often seemed lost. He was frequently either a step slow, out of position to make a play or simply out-maneuvered by superior players. Jennings was responsible for allowing five touchdowns, even though he was the primary defensive back in coverage on only 18 targets. That's because opposing quarterbacks targeted Jennings in the red zone. Like Green Bay's entire group of safeties, Jennings failed to record an interception. He also didn't force a fumble. Basically, playmaking moments were completely lacking despite being on the field for 855 snaps.
Overall 2013 grade: D
Status for 2014: Fifty-one percent chance of being on the Packers' active roster to begin the 2014 regular season. Clearly, there is no bigger upgrade needed this offseason on Green Bay's roster than at safety. Burnett will be back (and is owed big money through 2017), with reserve safeties Sean Richardson and Chris Banjo also likely to be part of the Packers' 2014 roster in some capacity. Assuming Green Bay drafts a safety in the early rounds or even possibly hits the free-agent market to address this deficiency, it could push Jennings -- a restricted free agent -- out the door. But, in a smaller role and with the right-sized contract, Jennings could be a serviceable contributor for the next few years. For an undrafted player who lacks ideal size, Jennings has done the most that he can. It's just that he's been in way over his head the past two seasons.
Next: Defensive lineman Johnny Jolly
Follow Paul Imig on Twitter
---