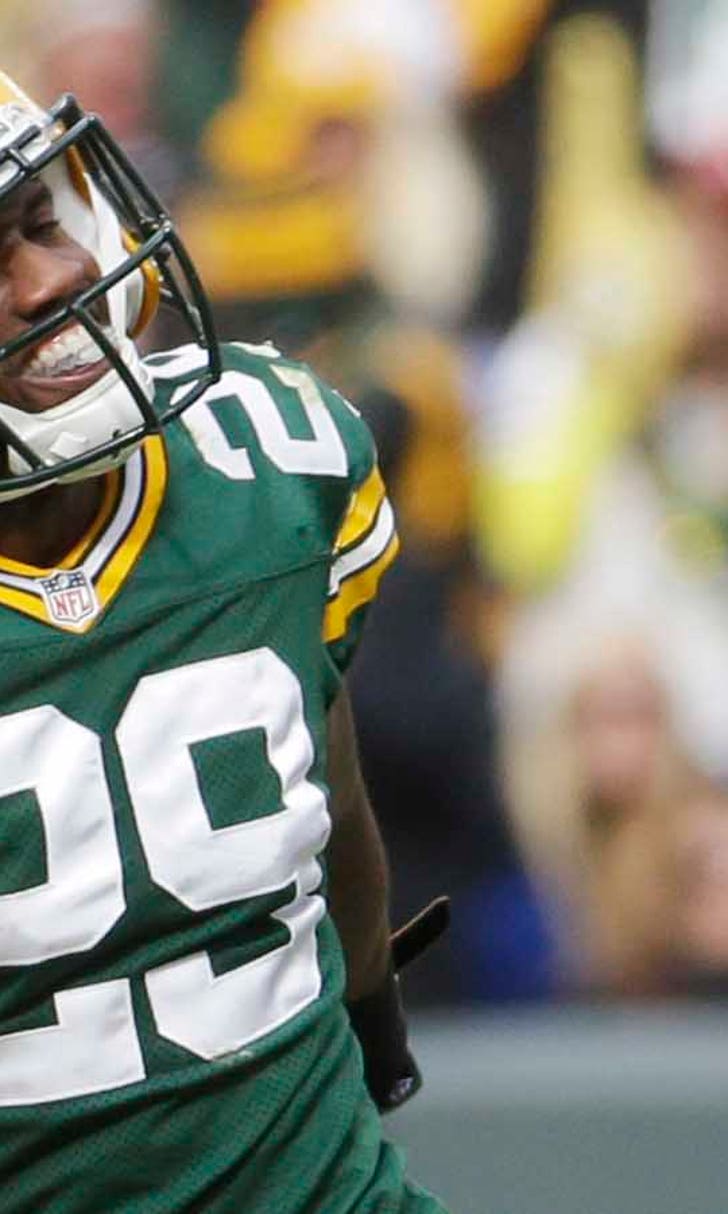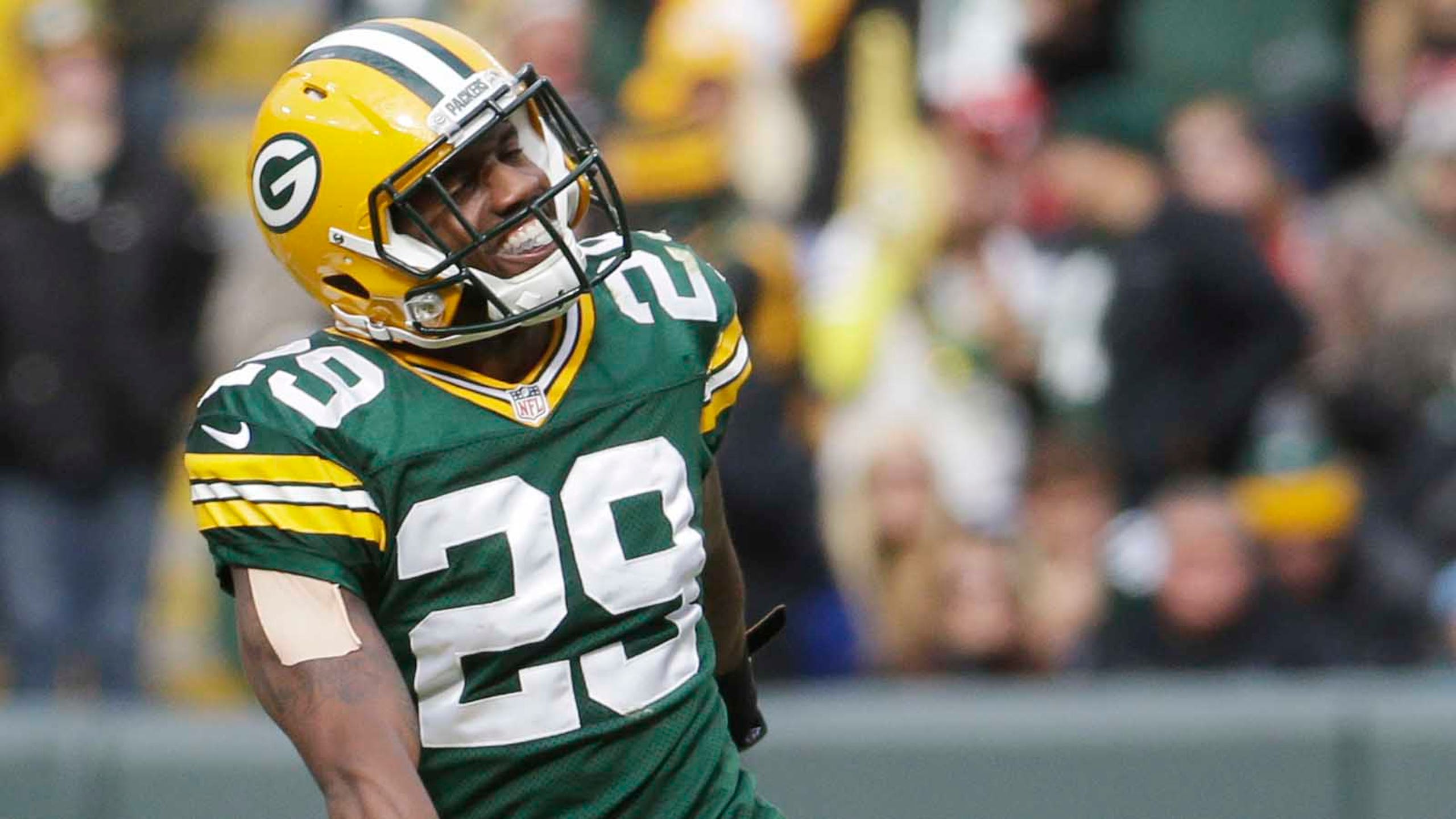 Packers Annual Checkup: Casey Hayward
BY foxsports • March 5, 2015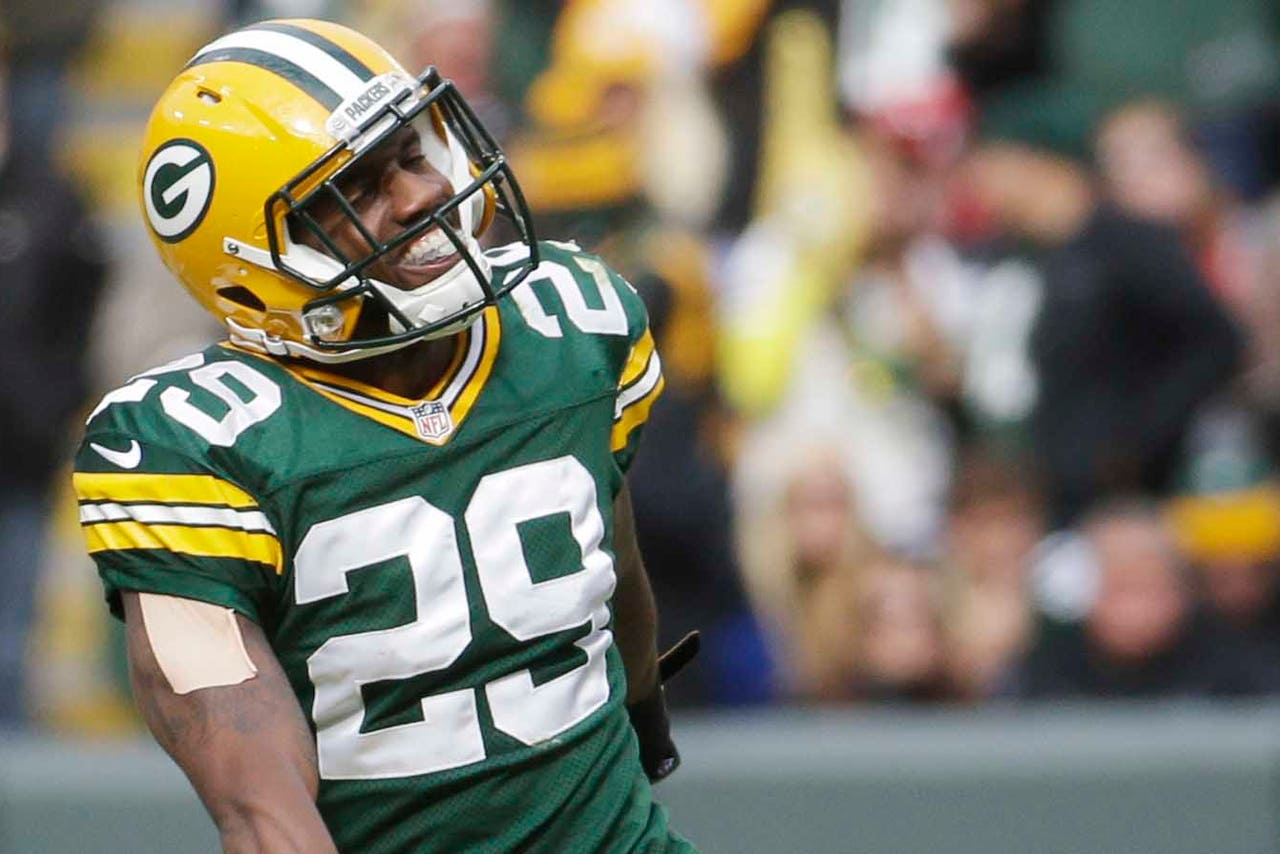 Casey Hayward, cornerback
FOX Sports Wisconsin's Paul Imig gives an in-depth statistical analysis and film study of every Packers player in his annual offseason checkup. You can find every report here.
Season stats (playoffs included): 18 games, one start (470 snaps; 40.1 percent of total defensive snaps), 46 tackles, eight missed tackles, zero sacks, three quarterback hurries, three interceptions, eight passes defensed, zero forced fumbles, one penalty committed, 14 stops (solo tackles that resulted in offensive failure); targeted 32 times in coverage, allowing 21 receptions for 257 yards and two touchdowns
ProFootballFocus.com season rating: 10.5 (ranked No. 3 out of 24 Packers defensive players; ranked No. 9 out of 110 among NFL cornerbacks)
Best game: Week 5 win over Minnesota (played 38 of 80 snaps); zero interceptions, two passes defensed, four tackles, zero missed tackles; targeted three times in coverage, allowing zero receptions; 2.6 PFF rating
Worst game: Week 1 loss at Seattle (played 36 of 70 snaps); zero interceptions, zero passes defensed, three tackles, three missed tackles; targeted zero times in coverage; minus-2.5 PFF rating
Expectations at the start of the season: Medium
Expectations were ... Met
Looking live: The type of rookie season that Casey Hayward had in 2012 was one that showed the early makings of a star cornerback. That season, Hayward played 61 percent of the defensive snaps, had six interceptions and allowed an opponent passer rating of 30.4. It was good enough to earn him third place in the 2012 defensive rookie of the year race, trailing in votes only to All-Pro linebackers Luke Kuechly and Bobby Wagner. That's pretty good company for Hayward to be in.
Hayward had an injury-plagued follow-up season in 2013. When he reported to training camp in 2014, Hayward knew he'd be limited to playing the slot. With veteran Tramon Williams still around and Sam Shields having just signed a four-year, $39 million contract, the starting outside jobs were pretty much set.
"I'm not satisfied with it, but if that's my role, I'll be satisfied with it," Hayward said in July 2014. "But I'm also critiquing my game to be able to play outside. (Cornerbacks coach) Joe (Whitt) has given me a lot of opportunities to go out there and play outside a lot, as well."
Hayward got off to a great start in training camp. He was recognized in the "Movin' On Up" category of FOXSportsWisconsin.com's Training Camp Report series after the first day of practice for getting his hands on three separate passes.
"He's back," Mike McCarthy said of Hayward after that practice. "So instinctive. His ball skills, you can see him jump off the spot a few times and make a play."
Hayward had some one-on-one matchups on the outside against Jordy Nelson while Aaron Rodgers was in at quarterback. It's the exact type of showdown that Hayward felt he had to win to get the attention of the coaching staff, and on the sixth day of practice, he got the better of the Nelson/Rodgers tandem with a pass deflection in the end zone. Three days later, while covering Davante Adams, Hayward stepped in front of another Rodgers pass and knocked it away.
Upon further review: Hayward's 2014 season almost went the way of his 2013 season when he suffered a hamstring injury during the Aug. 19 practice. Though he missed the preseason game against Oakland three days later, Hayward was fortunate to return right after that.
Before the regular season began, Hayward assessed his situation with an honest outlook. He was about to turn 25 years old and could no longer view himself as a young player anymore, saying, "with two draft classes behind me, those are the young guys now."
Hayward's season got off to a rough start in Seattle, missing a season-high three tackles. He had arguably his two worst games of the season at Seattle, with the NFC championship game being one of the rare times all year that an offense took him to task in coverage.
On the plus side for Hayward, there was a three-game stretch from Weeks 5-7 when quarterbacks were foolish to throw near him. Of the six passes in which Hayward was targeted in those games, one was caught by the intended wide receiver while two were intercepted. Yes, Hayward caught more passes thrown by the quarterbacks in those games than the receivers he was covering did.
Those three consecutive performances had Dom Capers feeling great about Hayward's progress.
"I've got confidence that if we need to expand his role that he'll step in, and he's always responded in the past when we've asked him to do more," Capers said in mid-October. "So I think he's very capable of doing that."
Whitt compared Hayward to players like Ed Reed and Charles Woodson; defensive backs who just have a knack for finding the ball. Hayward's three interceptions this season were only half of what he had as a rookie, but he also played 300 fewer snaps in 2014 compared to 2012.
By the final five weeks of the season (playoffs included), Hayward was less involved in the defensive game plans. He was on the field for just 97 of the final 319 defensive snaps (30.4 percent), which is obviously moving in the wrong direction.
Overall 2014 grade: B-minus
Status for 2015: One-hundred percent chance of being on the Packers' active roster to begin the 2015 regular season. The free-agent futures of Williams and Davon House will at least somewhat be decided by what Green Bay's front office and coaching staff think about Hayward. Is Hayward forever a slot cornerback, thus requiring someone like House or Williams to return and start outside? Or, with one year remaining on his rookie contract, are the Packers ready to see what Hayward can do in a full-time role on the outside? Either way, Green Bay can be fairly confident that as long as Hayward is healthy he is going to give the defense a positive contribution far more often than not.
Next: Cornerback Davon House
Follow Paul Imig on Twitter
---