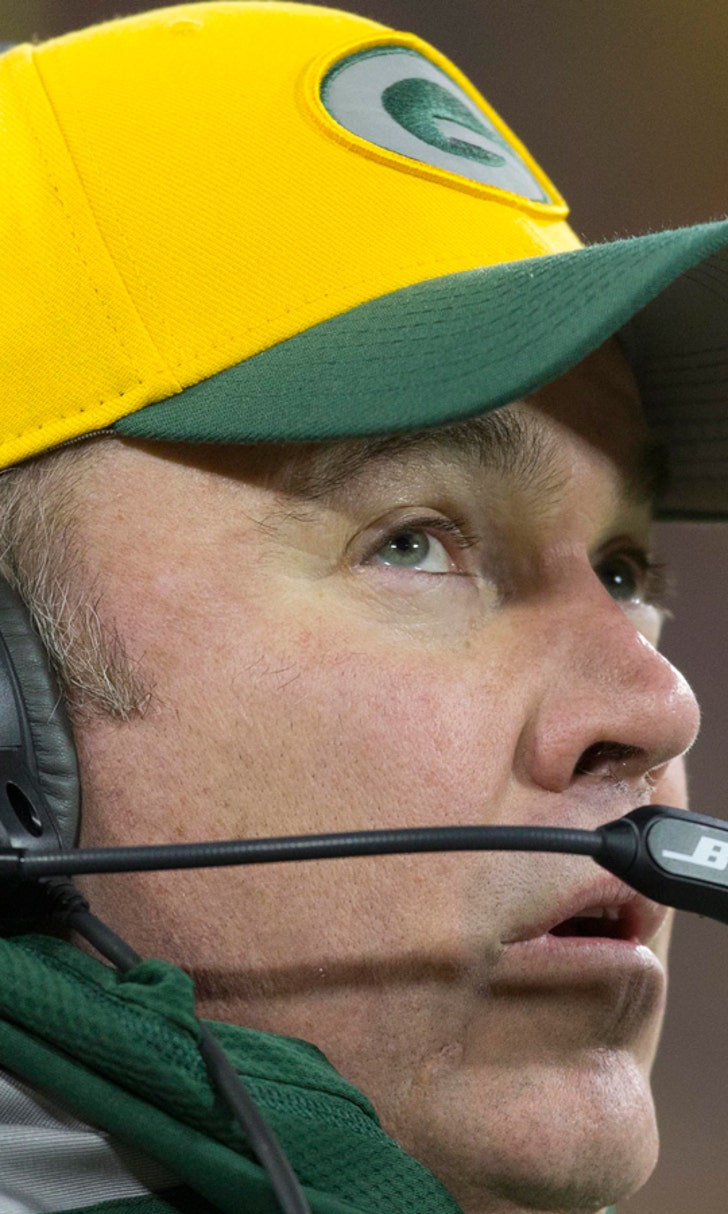 Packers already planning for playoffs, pick six postseason captains
BY foxsports • December 17, 2014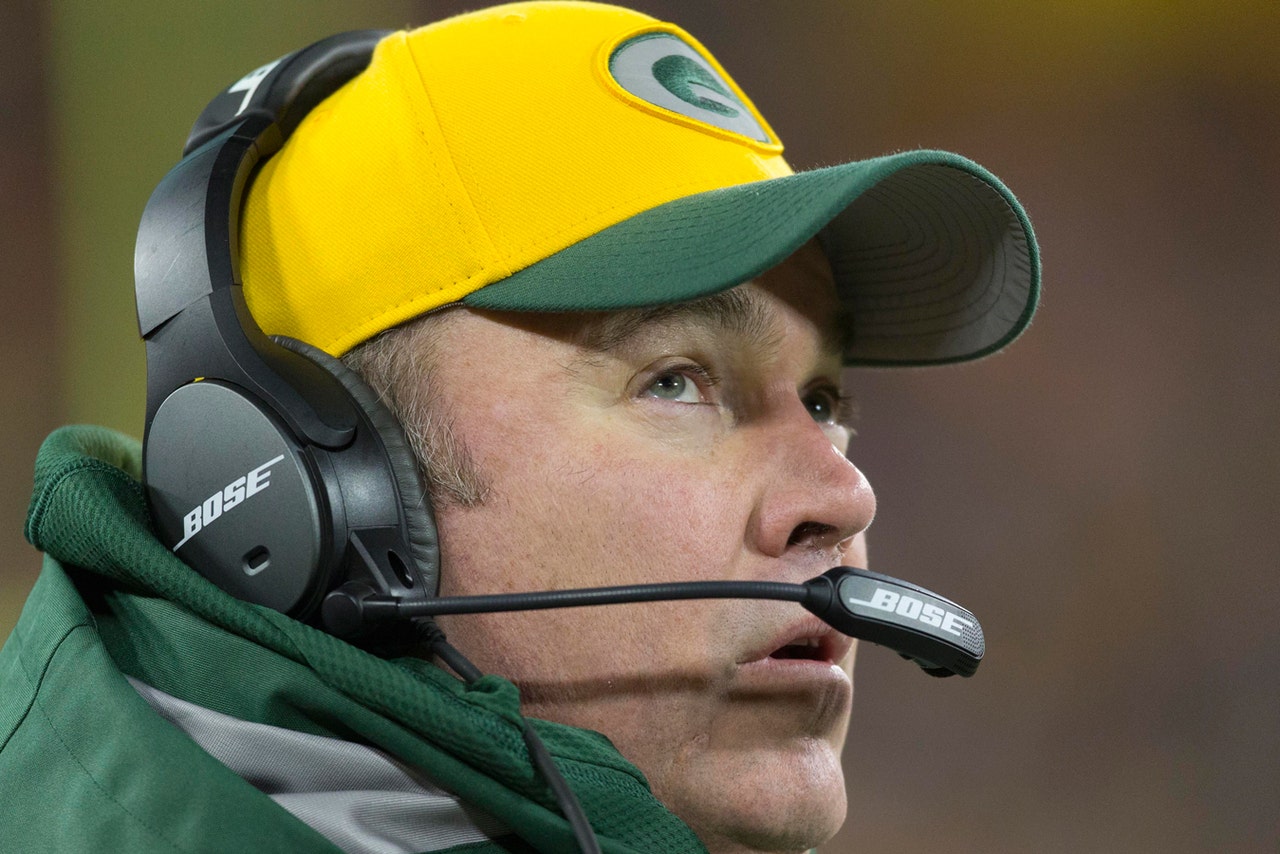 GREEN BAY, Wis. -- No, the Green Bay Packers haven't clinched a postseason spot yet. But as head coach Mike McCarthy looked for ways to get his team into a playoff mindset, he decided to project ahead two weeks.
Votes were cast and the Packers picked their six postseason captains, even though they're still a win and some help away from locking in a spot. The players chose Aaron Rodgers and Jordy Nelson on offense, Julius Peppers and Morgan Burnett on defense, and Randall Cobb and Jarrett Bush on special teams to represent them going forward.
"I felt the need to give these men the chance to stand up front and take the responsibility that their teammates have placed upon them," McCarthy said. "That's the way we're approaching them. It's time to ramp it up and make sure we're playing our best football this time of year."
McCarthy has always waited until the end of the regular season to take this step. A loss to the Buffalo Bills and watching the Lions re-take the NFC North lead (both teams are 10-4, but Detroit has a head-to-head victory) changed the regular plan.
"Clearly this is an opportunity to give people more credibility, more opportunities to take the platform," McCarthy said. "I think leadership is something every coach is focused on. I've always looked for ways to create opportunities for leadership. You can't assign it. Leadership has to come from the locker room, credibility has to come from the locker room. That's why the locker room votes on it.
"This is clearly an opportunity identifying these are the six men we want to lead us down the stretch. And with that those six men have accepted the responsibility."
Unlike some NFL teams, Green Bay doesn't have captains for the entire regular season. It switches on a weekly basis. By league rules, though, every team must have the same captains throughout a playoff run.
It's nothing new for Rodgers to be recognized by his teammates in this way. This is the sixth consecutive year in which he's been a playoff captain.
"It means you've got the respect of your peers," Rodgers said before smiling and adding, "or you're the oldest guy in the room. Hopefully, it's more the respect of the guys. I have my place as far as speaking in front of the team. I do some things on Saturday mornings, give the guys some reminders and some tips and say some words before the game on the field. I enjoy it. I enjoy the leadership opportunities.
"I know the guys look to me for a word every now and then, and I look forward to those opportunities."
It's Nelson's second time as a postseason captain. It was quickly evident how much this meant to him.
"Probably one of the higher honors you can get is when guys on your team look at you in that way," Nelson said. "But there's also a responsibility and pressure with it, so I take that very personal and look to be a leader for this team and hopefully guide us on a playoff run."
Rodgers and Nelson share something in common with their leadership style: neither are vocal in their approach. Or, as Rodgers describes it, they're not "big rah-rah speech" guys. But it's not difficult for the offense to rally around a quarterback who has a 35:5 touchdown-to-interception ratio or a receiver who is fifth in the NFL in receiving yards and second in touchdowns.
"I think actions speak louder than words," Nelson said. "I think a lot of people can say a lot of things but then don't necessarily go out and do it. So I'd rather do it by actions. But sometimes you have to grow, change the way you do some things and expand on it. I think I've been able to do that over the last couple of years."
Rookie wide receiver Davante Adams noticed right when he got to Green Bay how good of leaders Rodgers and Nelson were for him to be around.
"Leading by example; just showing everybody the way things are supposed to be done," Adams said of the two offensive captains. "The people that consistently show it when they're on the field and conduct themselves as pros. You don't have to be the loudest guy, the flashiest or whatever it is. There's going to be different personalities, but they show you how it's supposed to be done. The rookies like myself and the rest of the guys around here, even older guys, they teach them a lot on a daily basis, and you can see it by the way people change around here.
"The Green Bay Packers organization is a lot different than a lot of these other places."
It's likely of little surprise to anyone that Rodgers and Nelson will represent the offense. But on defense, voting for Peppers, an admittedly reserved player in his first year with the Packers?
"You've got an older established veteran, comes in here, his personality was quiet when he first got in here and started to extend himself more and more everyday and now look where he is," McCarthy said. "He's in front of the room. I think it says a lot about Julius."
Peppers' on-field reputation preceded him when he signed a contract with Green Bay this past offseason. There are current Packers defensive players who owned Peppers' jersey when they were in middle school. But even before Peppers gave a pre-game speech in Week 10 that McCarthy called "clearly the best one we've ever had," a switch in his personality around teammates had already happened.
"I've been here for a while, long enough to gain the respect of everybody in the locker room," Peppers said. "I feel like I've been a leader since I stepped in this locker room. For the guys to recognize that with the vote, it's special."
There's a chance that Rodgers, Nelson, Peppers, Burnett, Cobb and Bush can officially consider themselves postseason captains if Green Bay beats the Tampa Bay Buccaneers on the road Sunday. But in the top two scenarios, the Packers also need either the Eagles to lose or the Cowboys to win.
Unless Green Bay loses to the Buccaneers and in Week 17 to the Lions, these six captains will be stepping on the field in January to lead the Packers.
"This is a playoff-type preparation," McCarthy said.
Follow Paul Imig on Twitter
---