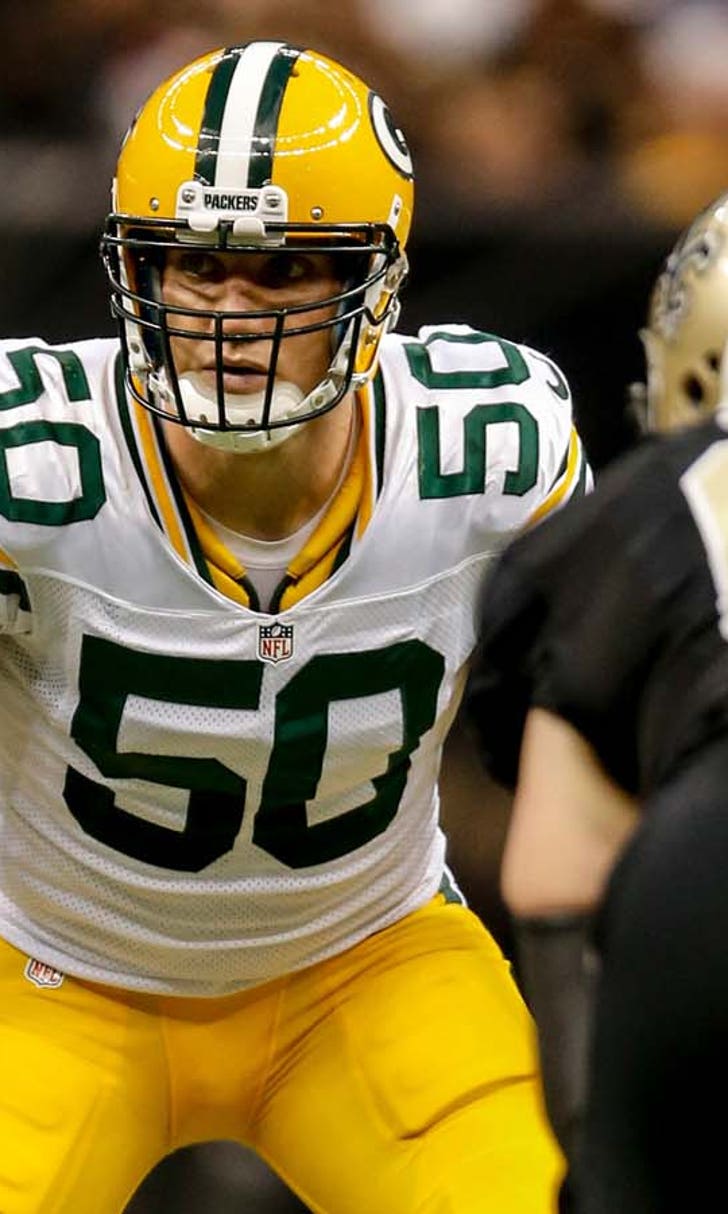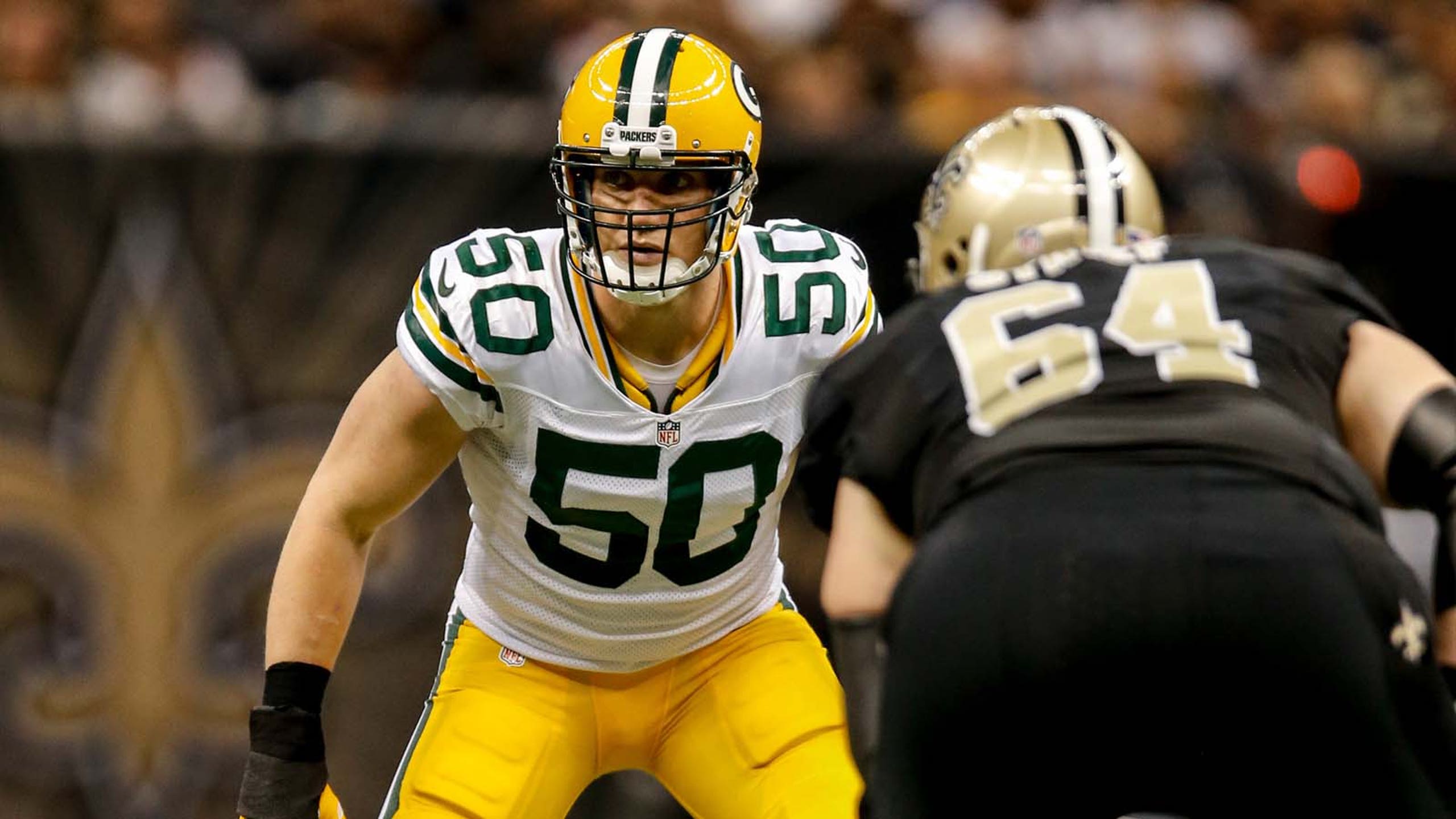 Packers' 5 biggest weaknesses heading into 2015 offseason
BY foxsports • February 3, 2015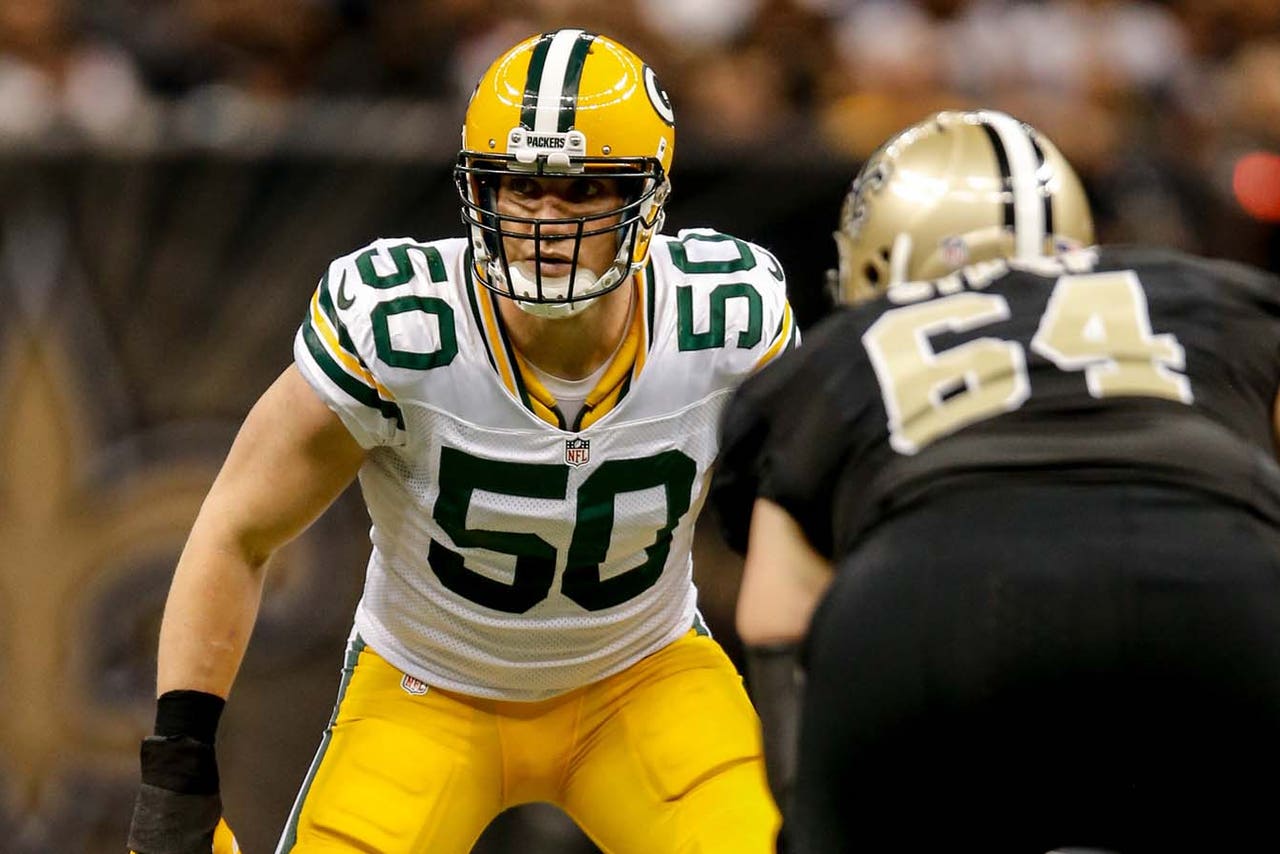 There are more strengths than weaknesses on the Green Bay Packers roster as they look ahead to the 2015 season. That's the good news for general manager Ted Thompson and head coach Mike McCarthy as they assess their team moving forward.
Last offseason, the Packers' biggest weakness (the safety position) was addressed and now it's no longer on the fix-it list at all. If Green Bay can do the same thing with most of the items on this year's list, it should put them in a good spot of getting over the hump and back to a Super Bowl.
The Packers' strengths were addressed in Monday's story. Today we look at the weaknesses that exist.
1. Inside linebacker
If Clay Matthews could be in two places at once, this wouldn't be a problem. But he can't, so it is. Inside linebacker is the most glaring issue facing the Packers this offseason, and it will likely require more than one move to fix.
It's time for Green Bay to move on from A.J. Hawk and Brad Jones. Though both are under contract for next season, releasing the two of them would save around $7 million in cap space. Considering that Hawk played 18 of a possible 73 defensive snaps in the NFC championship game and that Jones played zero, defensive coordinator Dom Capers had pretty much already moved on from them. Along with Jamari Lattimore being an unrestricted free agent, the Packers might need to find as many as three new inside linebackers before training camp.
Sam Barrington proved to be a tough, rugged player when plugged into a starting role, but he could really use a playmaker next to him. Carl Bradford will try to avoid the "bust" label as he continues his transition to inside linebacker. Green Bay would love to make something work with Bradford, a fourth-round pick, but the team can't wait around if it's just not clicking for the former Arizona State player who had 20 sacks in his final two college seasons.
Perhaps Thompson explores free agency or possible trades to get help at inside linebacker. Maybe he addresses it in the draft. The best answer might be to go multiple routes to make sure it's not a glaring weakness again.
2. A playmaking tight end
Richard Rodgers had a good rookie season and was more productive than could have been reasonably expected given the role he played during his final year in college. With 20 catches for 225 yards and two touchdowns, Rodgers proved to be a dependable, reliable target in the passing game when called upon.
Similarly, Andrew Quarless had a solid season with 29 catches, 323 yards and three touchdowns. Given that it was his fifth NFL season, Quarless has likely shown what he is as an NFL player: a valuable piece but not a stretch-the-field receiving threat.
Between the Packers' top two tight ends, Rodgers and Quarless, there were only three dropped passes between them.
Brandon Bostick was penciled in as the type of playmaking tight end that the Packers lost when Jermichael Finley's career ended prematurely with a neck injury. That never happened for Bostick, though, catching just two passes all season for three yards with one touchdown.
Even if Bostick's career in Green Bay is over, the Packers have two steady tight ends returning to the team for 2015. But what's very much lacking on the roster is a Finley-type receiving tight end that defenses have to respect and account for. When Quarless and Richards Rodgers caught the ball, it was often because they were left alone and Aaron Rodgers found them while going through his reads.
The NFL has many high-quality receiving tight ends; Rob Gronkowski, Jimmy Graham, Julius Thomas, Martellus Bennett and Greg Olsen, to name some. Adding a tight end with that type of skill set would benefit the passing game tremendously and would let players like Quarless and Richard Rodgers settle into roles that suit them best.
3. Consistent production behind Nelson and Cobb
Jarrett Boykin was supposed to be Green Bay's No. 3 wide receiver in 2014. That lasted all of three games before Boykin's total of two catches for 17 yards was clearly not getting the job done.
Davante Adams elevated into a role that he sometimes lived up to and other times didn't. It could have just been the natural ups and downs of a rookie finding his way in the league. But the Packers will have to make sure that it isn't just Jordy Nelson and Randall Cobb (assuming he's re-signed) that Rodgers can trust in big moments next season.
Adams had seven receptions for 75 yards in Week 8. In the following three games, Adams had a total of four catches for 33 yards. Adams then had a game-changing six catches for 121 yards against New England, but he followed it up with four catches for 29 yards combined over the next month. When he had a huge playoff game of seven catches for 117 yards and a touchdown in the win over Dallas, Adams had one catch for seven yards in the NFC championship game.
There was no No. 5 receiver to speak of in 2014. Kevin Dorsey was placed on injured reserve in early November after making one catch for four yards. Preseason sensation Jeff Janis had extremely limited opportunities, catching two passes for 16 yards. Jared Abbrederis didn't make it out of training camp before being placed on injured reserve.
Nelson and Cobb are top-notch receivers, but in order for Green Bay's offense to be as good as it can be with Rodgers at quarterback, there needs to be more than two consistent options available.
4. Fitting pieces together on special teams
McCarthy took care of step one in the special teams rebuilding process by firing Shawn Slocum already this offseason. A change was needed after completing a season in which the Packers had seven kicks blocked and finished dead-last in the annual special teams rankings of the Dallas Morning News' Rick Gosselin.
When kicks aren't getting blocked, Mason Crosby is more than fine now. It didn't seem that way for Crosby following his terrible 2012 season, but he's since bounced back in a very positive way. However, Tim Masthay is coming off a career-worst season in net punting average. Now, Masthay will have to deal with training camp competition in the form of Cody Mandell, just like Crosby did in 2013 against Giorgio Tavecchio. It helped Crosby, maybe it will help Masthay.
Green Bay tried DuJuan Harris at kick return nearly the entire year before finally giving up on that experiment in the regular-season finale. Harris averaged 20.7 yards per return and never broke one longer than 41 yards. That eventually cost him his job. The Packers know they have Cobb and Micah Hyde, but the hesitation to use them throughout 2014 obviously means it's McCarthy's preference to find someone else to fill that role. Cobb and Hyde do make a successful punt-return duo, however.
Whether it's Ron Zook promoted or another coach taking over as special teams coordinator, Green Bay needs to find a unit that can block consistently for Crosby and Masthay. Several players failed in those jobs in 2014 and it led to a ridiculous number of kicks blocked. The Packers need to find a kick returner who's good enough that a return to the 20-yard line isn't something to celebrate. And when key moments in NFC championship games come about, Green Bay needs to make sure it isn't unprepared for a fake field goal or unable to trust that a player whose job it is to block on the onside kick doesn't decide to go for the ball himself.
5. Backup quarterback
The fact that backup quarterback is on this list is an indication that the Packers' weaknesses aren't all that bad. This was a Green Bay team that had a 99 percent win probability of going to the Super Bowl and facing a Patriots team that it had recently defeated. There are weaknesses, but it's not as long of a list as usual.
The Packers kept Matt Flynn and Scott Tolzien on the active roster throughout 2014. McCarthy gave Flynn the nod as Rodgers' top backup despite Tolzien performing better in preseason. Flynn only played a few meaningful snaps during the season (Week 17 while Rodgers was in the locker room), but in almost every situation it looked like Green Bay might want to find someone else for that spot soon.
Flynn certainly had his moments as a starter in 2013, most notably the comeback win in Dallas that kept the Packers' postseason hopes alive. But this is a quarterback who had Seattle, Oakland and Buffalo all give up on him. Flynn struggled in training camp and preseason, but McCarthy had a level of trust with him that was stronger than it was with Tolzien.
As Rodgers gets set for his 11th season, this might be a good time for Green Bay to draft a quarterback in Round 3 or 4 who can be developed without the pressure of being asked to start. That doesn't mean that either Flynn or Tolzien (both of whom are free agents) can't be re-signed as well, but drafting a young quarterback with high potential seems like the right move in an offseason in which the roster holes to fill are fairly minimal.
Follow Paul Imig on Twitter
---