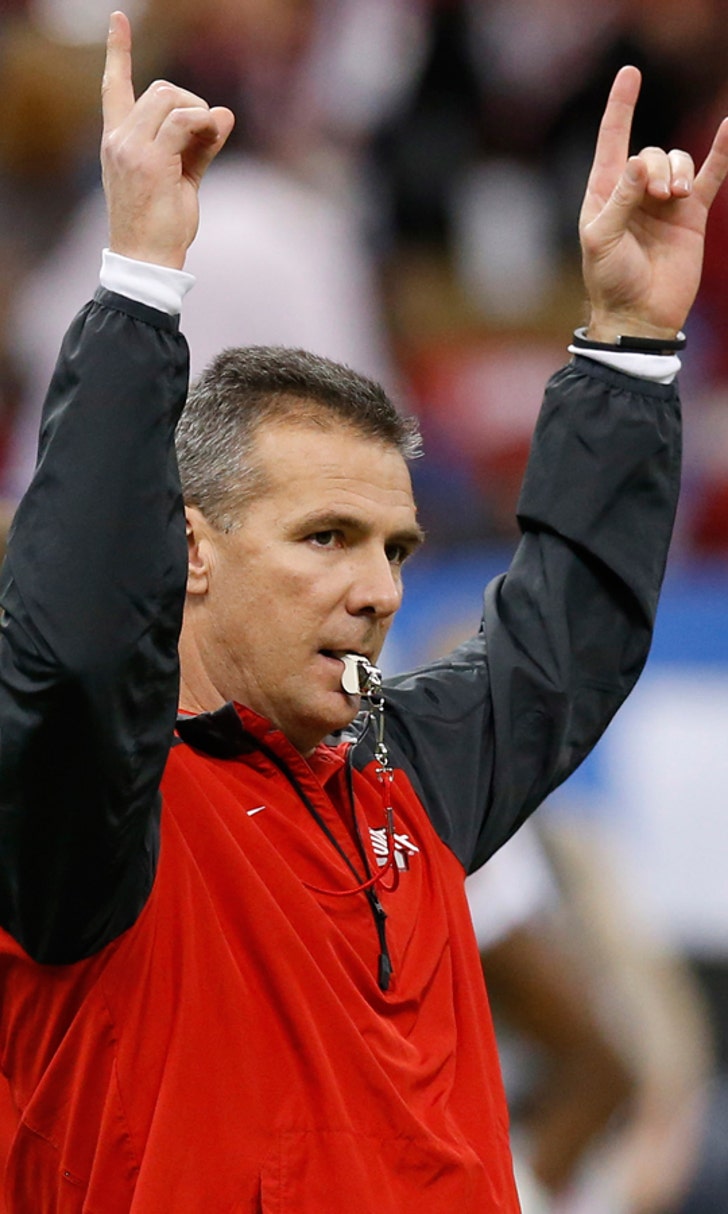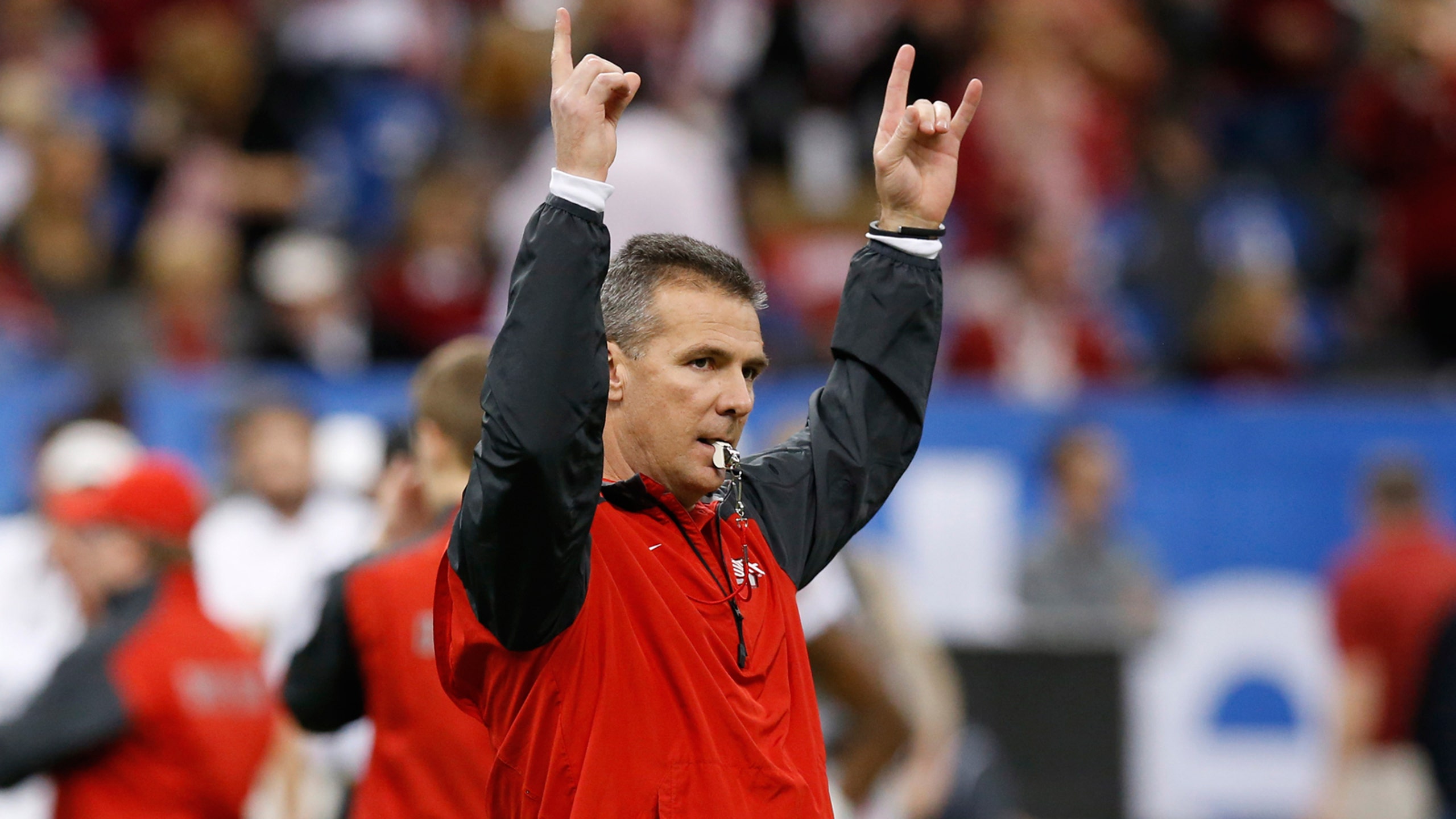 OSU lands Michigan's top player for second straight year
BY foxsports • February 4, 2015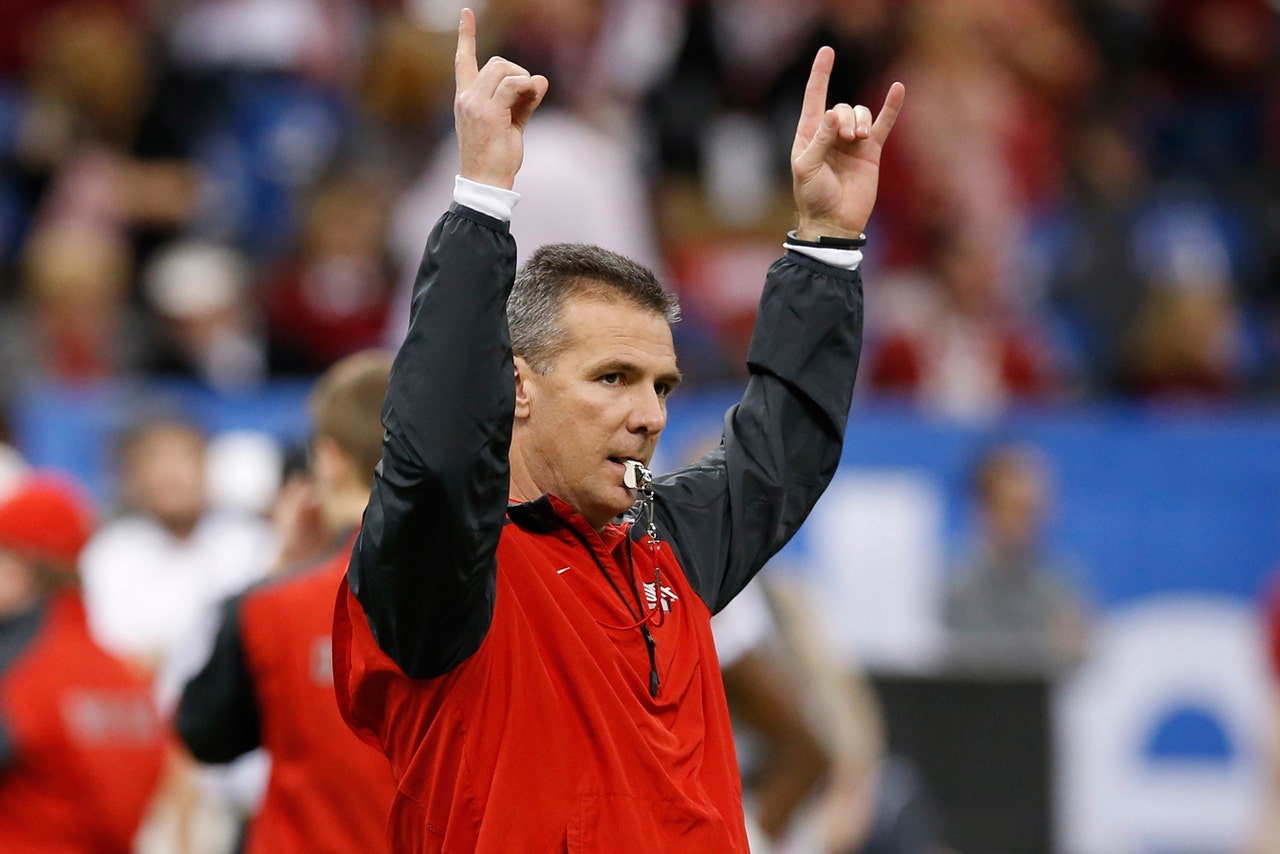 Ohio State coach Urban Meyer has gone into the state up north and landed the top player for the second straight year.
Detroit Cass Tech running back Mike Weber, a 5-foot-10, 215-pound four-star recruit, signed an official letter of intent Wednesday to become a Buckeye, along with teammate Joshua Alabi, a defensive tackle.
A year ago, Cass Tech cornerback Damon Webb, widely considered the state of Michigan's No. 1 player just like Weber is this year, also signed with the Buckeyes. Webb is projected as a potential starter as a sophomore next season for the reigning national champions.
It's an interesting trend that's emerged at Cass Tech, which is coached by former Wolverines running back Thomas Wilcher, and has historically sent its best players to Ann Arbor.
"He had a hard decision to make," Meyer said of Weber during his radio show on a Columbus, Ohio, station. "I have so much respect for that kid. Talk about pressure. He had former (Michigan) players come into his house, NFL guys. That's just guys working, trying to get him.
"That was a big, big get for us."
Weber, who rushed for 2,268 yards and 29 touchdowns as a senior, originally made an oral commitment to Michigan before changing his mind late in the Wolverines' 5-7 season that led to Brady Hoke's firing as coach.
He then made a commitment to Ohio State on December 10, but there were rumors in recent days, even Wednesday morning, that Weber was seriously considering the Wolverines again since the hiring of coach Jim Harbaugh.
"It's real stressful," Weber told reporters following his announcement. "I'm glad it's over with.
"A lot of people wanted me to go to Michigan. Family, coaches. But I've got to live with the decision. Ohio State's a better fit for me."
Weber said that Wilcher, who was a teammate of Harbaugh's at Michigan, "just told me to go with my heart."
Meyer was on the phone late Tuesday night to try to hold off the surge from Harbaugh and the Wolverines.
In the end, Weber kept his latest commitment, as did Alabi, who was also rumored to be reconsidering another offer from Miami (Fla.)
Meyer won't refer to the Buckeyes' longtime arch-rival as "Michigan," choosing instead to use the term "that team up north."
But he, obviously, doesn't have a problem coming up here and snatching elite players.
Weber is ranked as the No. 9 running back and No. 69 player overall in the nation by Scout.com.
His news conference to announce his decision was delayed nearly an hour, fueling more speculation about his plans.
Weber admitted he was surprised when he heard earlier in the morning that the Wolverines signed another running back, Karon Higdon, who was a late flip after orally committing to Iowa.
Weber thought he would be the only running back in Michigan's class if he chose the Wolverines.
Ohio State didn't sign any other running backs this year, but does have an oral commitment from Kareem Walker, arguably the top back in the country for the class of 2016.
One of Meyer's selling points to Weber was the team's strong run game behind a quality offensive line that returns four starters. Michigan, on the other hand, has to rebuild its offensive line, which has been a weakness in recent years.
Weber called Meyer "a winner" who has "won everywhere he went."
What's more, Weber added, "He knows how to get guys to the NFL."
Weber said his plan is to play in college for three years before going to the NFL.
First things first: He will compete as a freshman for the back-up job behind Ezekiel Elliott, who emerged last season as one of the top running backs in college football.
"I'm pretty sure I'm going to play a lot," Weber said.
So, Meyer stole another big one from the state he refuses to name.
The question that remains to be answered is whether he will continue to do so once Harbaugh gets settled in and starts to have some success of his own.
EMERGING MAC POWER?
After winning only one game in his first year as Western Michigan's coach, P.J. Fleck has now put together what's widely considered the Mid-American Conference's top recruiting class for the second straight year.
The Broncos announced at 8:25 a.m. that all 25 of their commitments had signed. Fleck and his staff then celebrated with a "grape-juice toast."
The top-ranked player in the class is Justin Tranquill, a 5-11, 185-pound versatile athlete from Fort Wayne, Ind.
Tranquill, who received four stars from Scout.com, is likely to be a defensive back and return specialist for the Broncos.
"Can do it all," WMU assistant coach Rob Wenger said in an interview posted on the school's website. "He is a special, special talent. Immediate-impact guy."
The Broncos also added the brother of Baltimore Ravens quarterback Joe Flacco.
Tom Flacco, a 6-1, 185-pound quarterback from Voorhees, N.J., finished his high-school career in 2013 before being "grayshirted" last season and enrolling at WMU this winter.
Broncos offensive coordinator Kirk Ciarroca was the offensive coordinator at Delaware when Joe Flacco played there in college.
Tom doesn't have Joe's size, but he's considered a dual threat who has "tremendous intangibles," according to Ciarroca.
---