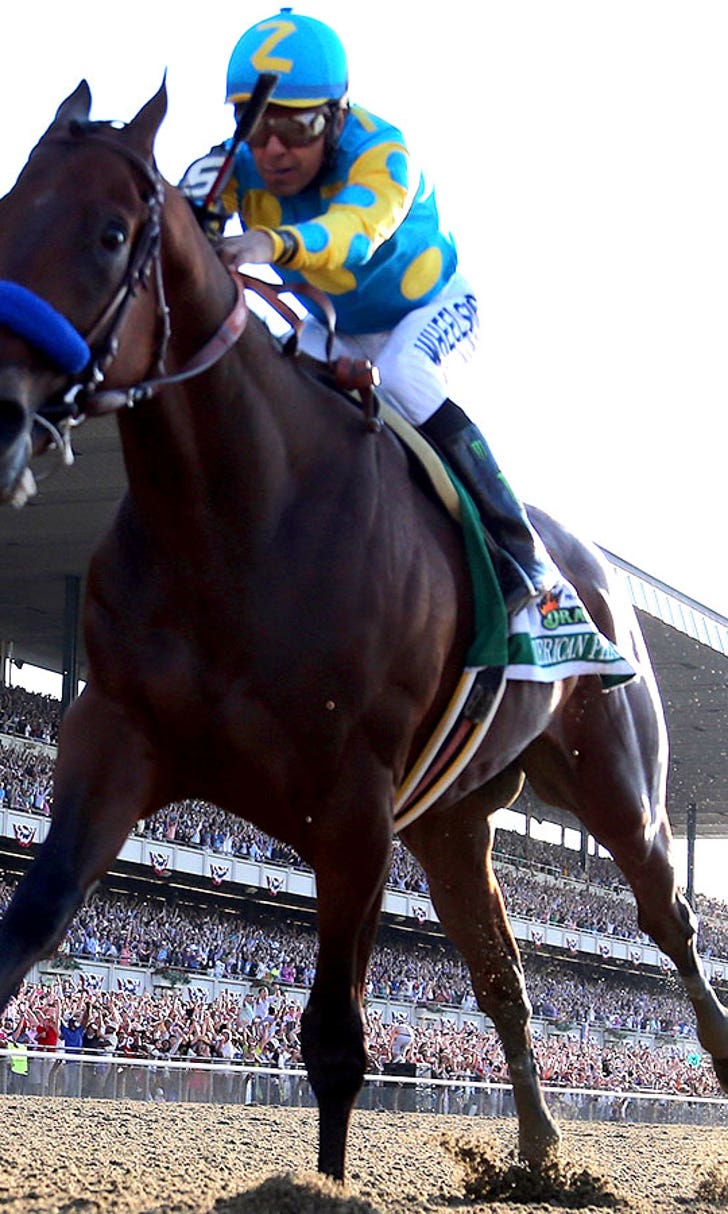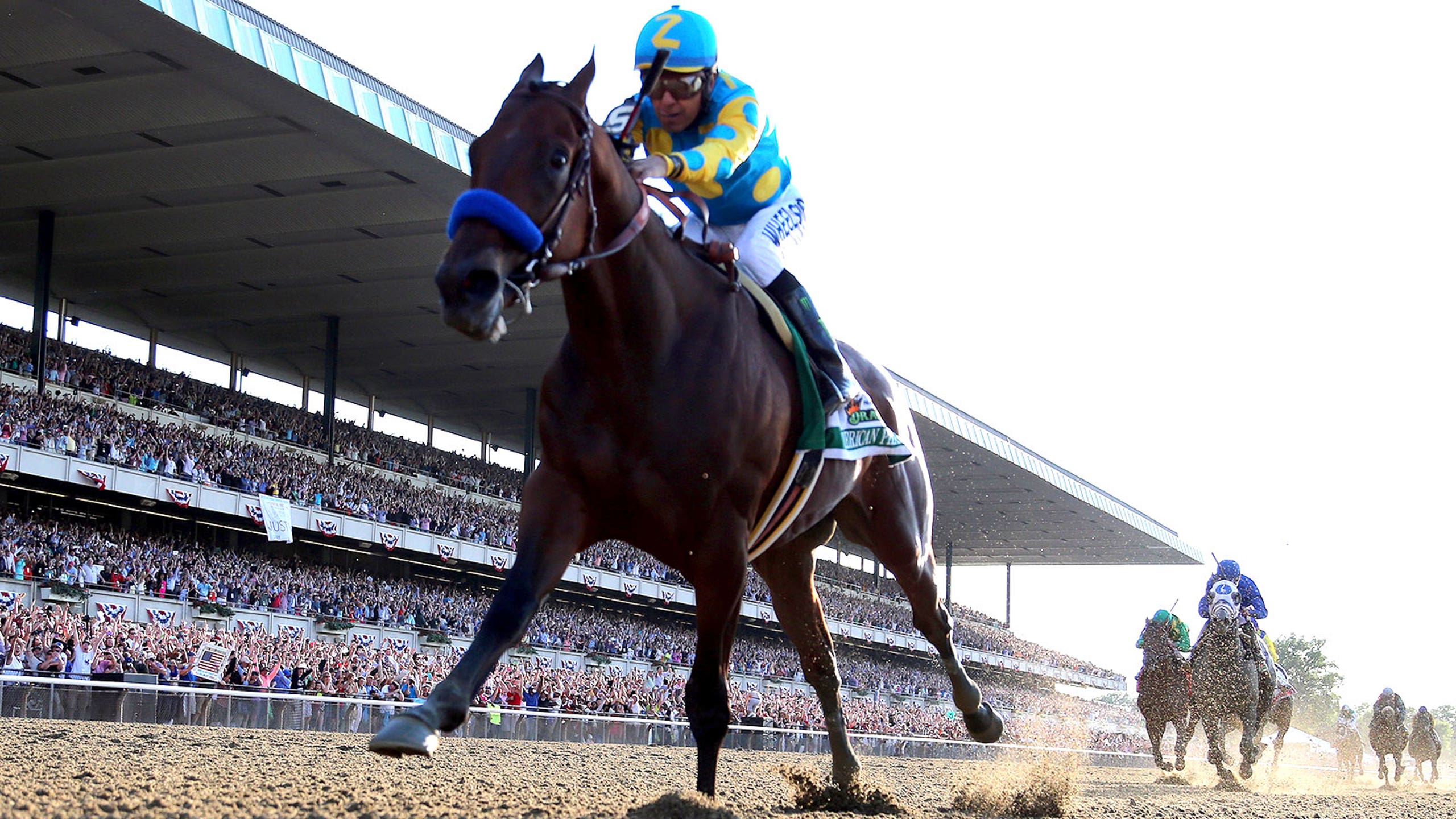 Oops: American Pharoah's Triple Crown blanket misspelled
BY foxsports • June 11, 2015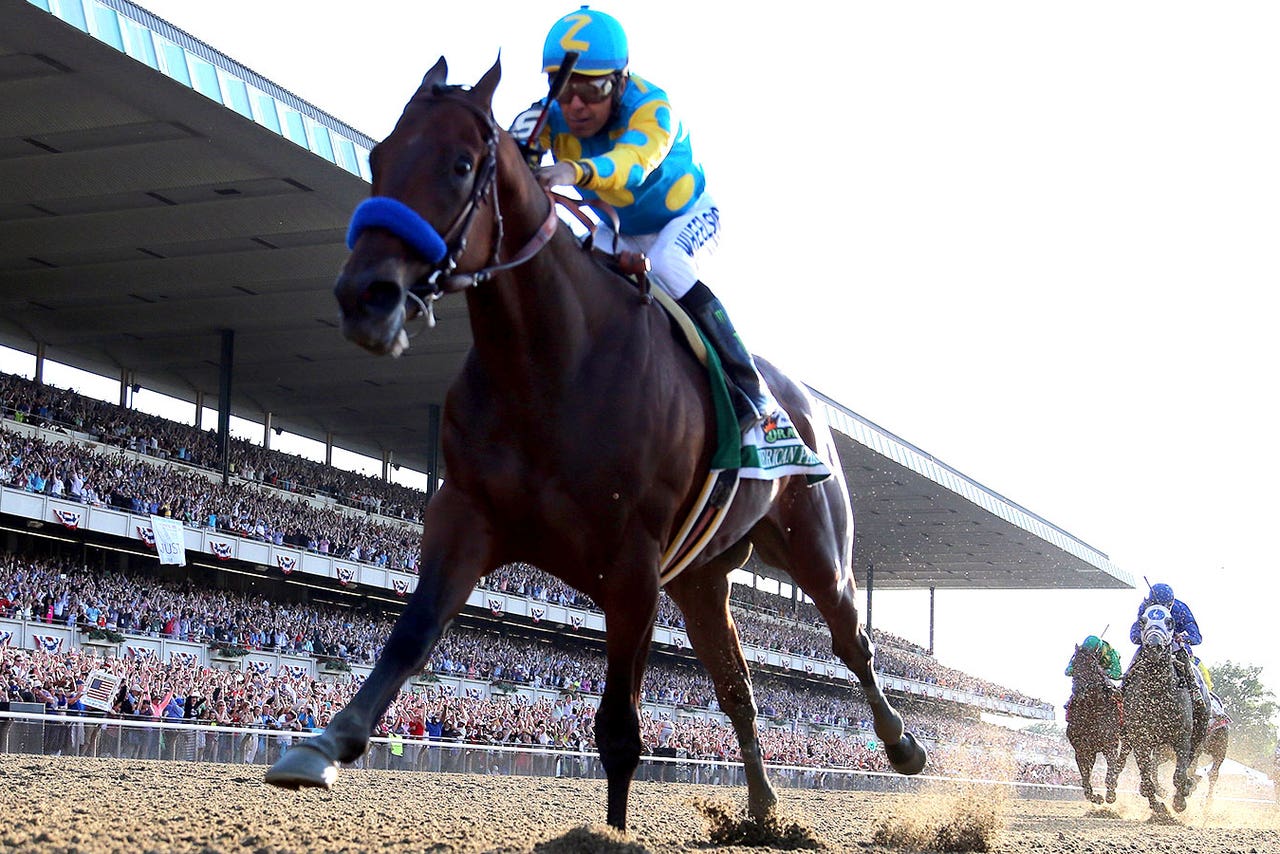 Everything has gone perfectly for American Pharoah way since the first Saturday in May. But shortly after completing his historic run through the Triple Crown, however, there finally has been a misstep.
It has nothing to do with the son of Pioneerof the Nile. More like someone who attempted to chronicle the three-year-old colt's achievements on his Triple Crown horse blanket.
Of course, correct spelling of the word is "pharaoh," but somehow the horse wound up spelled American Pharoah. Guess no one told the embroiderer. 
Either way, he's a winner.
In other American Pharoah news: The first Triple Crown winner in 37 years is expected to make his first on-track appearance on Friday at Churchill Downs in Kentucky, an easy gallop.
He will be paraded at the home of the Kentucky Derby Saturday night.
According to the Louisville Courier-Journal, however, visitation of the Triple Crown winner on the backstretch has been curtailed.
Trainer Bob Baffert's barn has had to cut back on access because it was intefering with the training regimen of other horses in his stable.
However, the actual breaking point could have come 7 a.m. Thursday when a bus carrying about 50 people attempted to access the backside of the track.
---