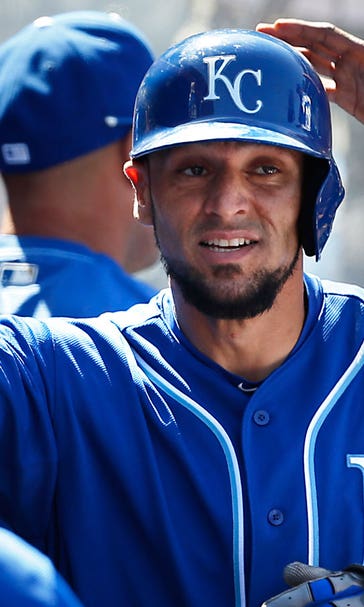 On the mend: Royals get good news regarding injuries to Infante, Holland, Escobar
April 20, 2015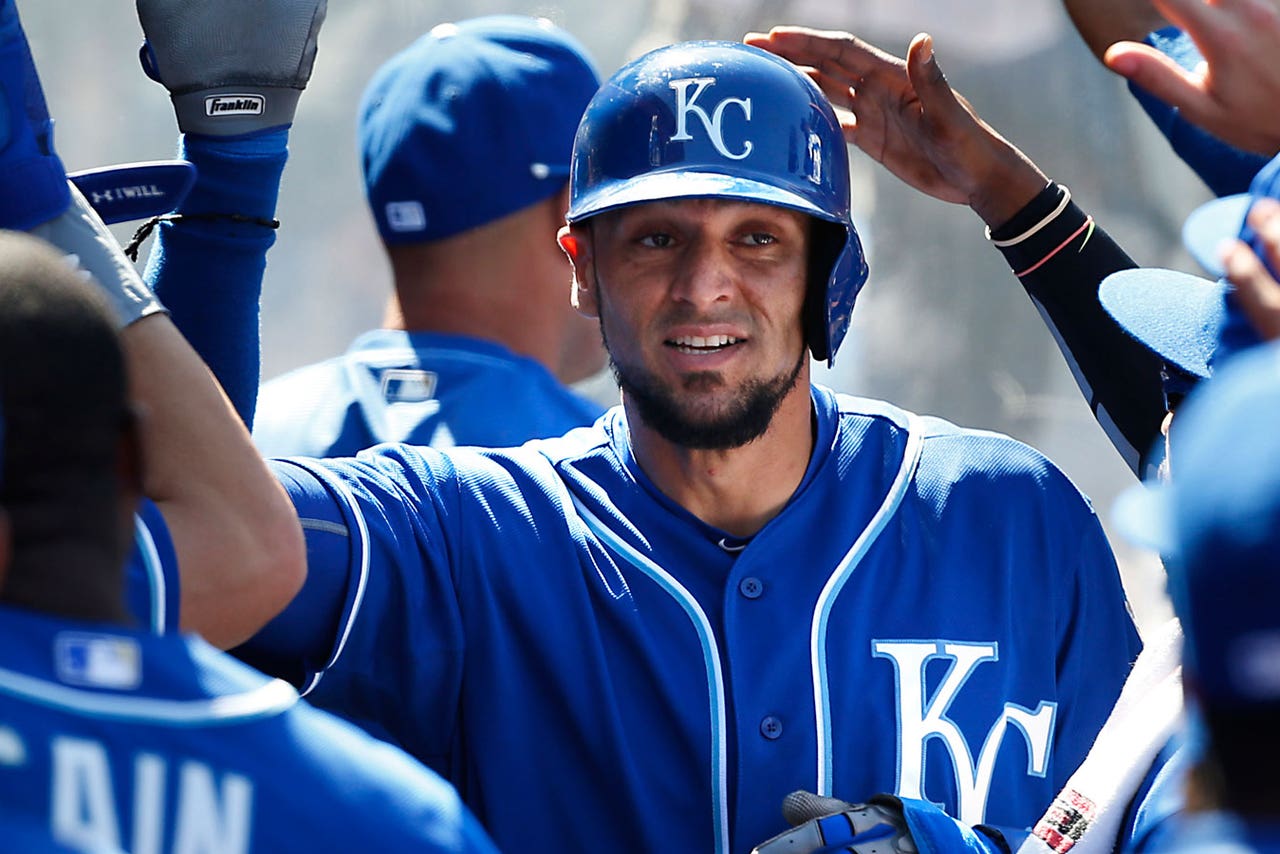 KANSAS CITY, Mo. -- Omar Infante said his MRI came back good and that he expected to miss three or four days because of a left groin strain. Infante injured his groin Sunday while running to second base during a fifth-inning double to left field.
"We don't know yet," Infante said. "Hopefully, three days, four days. That's what we think. After that, in three or four days, I don't feel good, we'll think about it. DL, I don't know."
Infante had Monday completely off, but said he would take batting practice and field groundballs Tuesday. He had large ice bags directed toward his inner left thigh in the clubhouse Monday afternoon.
Manager Ned Yost said Infante could be available Tuesday night in an emergency situation, but would not play Monday.
• Shortstop Alcides Escobar returned to Monday's lineup after missing two games with a mild left knee sprain and contusion sustained during Brett Lawrie's slide Friday.
Escobar had played in 172 consecutive games before missing the past two. He said the knee still hurt a little bit but he felt much better Monday.
"He's a guy for the last two or three years has played with numerous body parts that have been sore and has done so very well," Yost said. "We expect him to be at just about full steam out there once the game gets going."
• The MRI taken on closer Greg Holland's right pectoral revealed a Grade 1 plus pec strain, the lowest type of strain there is. Holland was placed on the 15-day disabled list Saturday.
"It was pretty good news," Yost said. "It wasn't a major strain. So hopefully, that's going to rectify itself here in quick fashion. The good thing about Greg Holland is he's a quick healer, so we'll see how that goes."
Yost said the club would keep Holland on the same schedule discussed last weekend -- keeping him away from throwing activities for the next few days.
• Lorenzo Cain sat out his first game of the season Monday. Yost said it was a normal day of rest for Cain. Jarrod Dyson started in center field while Eric Hosmer moved up to the No. 3 spot in the order.
You can follow Matthew DeFranks on Twitter at @MDeFranks or email him at matthew.defranks@gmail.com.
---