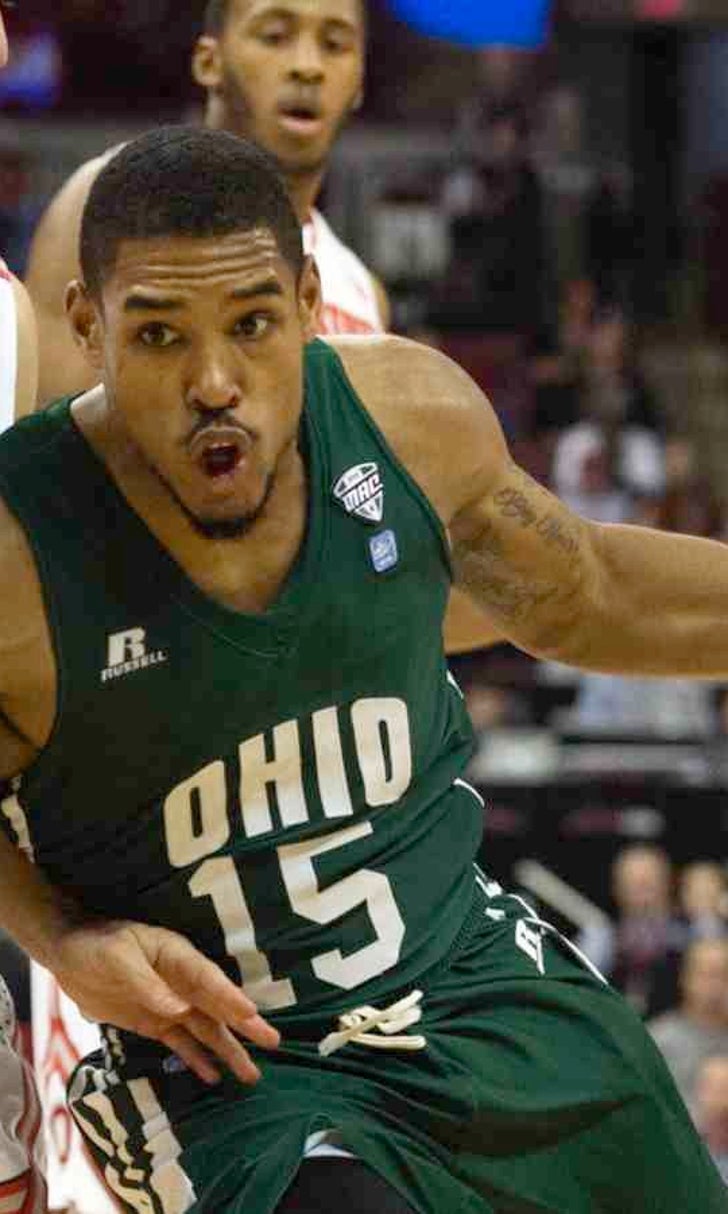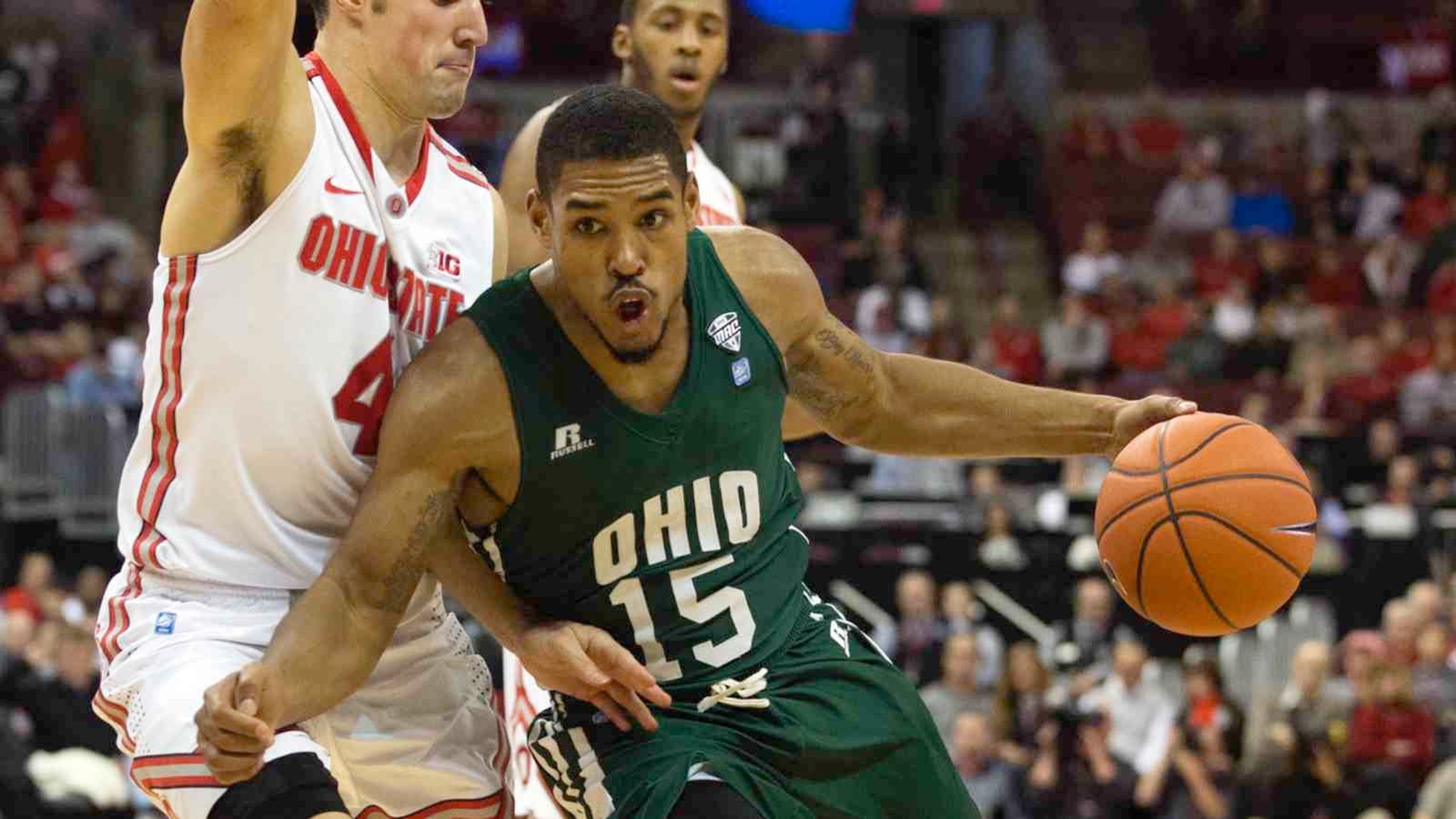 Ohio playing host to undefeated UMass
BY foxsports • December 18, 2013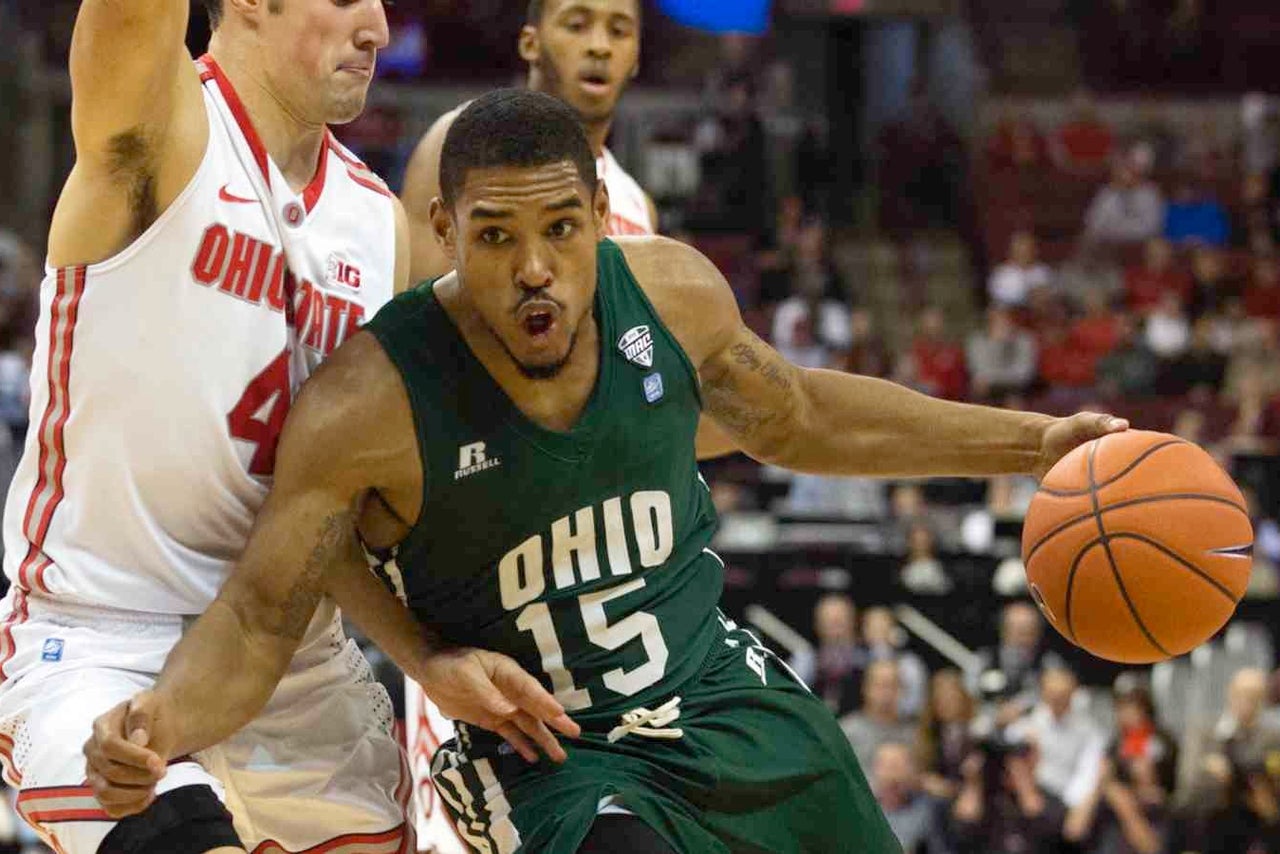 After Massachusetts easily won its latest matchup with a Mid-American Conference team, it could face a tougher test against another one.
The No. 22 Minutemen put their undefeated record on the line Wednesday night when they visit Ohio.
A week after shooting a season-high 55.6 percent in a 105-96 win over BYU, UMass (9-0) returned to hit 50.0 percent and make a season-best nine 3-pointers for a second straight game in an 80-54 victory over Northern Illinois on Saturday. Cady Lalanne had 17 points to lead five players in double figures for the Minutemen, who had a season-low 12 turnovers.
Coach Derek Kellogg has the program off to its best start since John Calipari's 1995-96 team went 26-0 on the way to a Final Four appearance that was later vacated by NCAA sanctions.
"I told Derek at the end of the game that they're going to make a serious run in the (NCAA) tournament, barring injuries," NIU coach Mark Montgomery said.
"They can score with the best of them. I like their pieces."
Led by guard Chaz Williams (16.9 points, 7.6 assists per game), the Minutemen average 84.0 points and shoot 48.0 percent. Williams had a quiet game Saturday with 12 points and seven assists after posting career highs of 32 and 15, respectively, against BYU.
UMass' latest victory marked the third time in four games it has not allowed more than 57 points and fourth in the last five holding an opponent below 40.0 percent from the field.
"It's all positive," said Kellogg, who wasn't completely satisfied though his team held the Huskies to 37.0 percent shooting.
"I think we could have played a little better in spurts. We got careless with the basketball more than anything, and our defense came and went, but all in all our guys won the game, took care of business and we're going to move on to the next game."
A member of the Atlantic 10 in basketball, UMass played its second of four games scheduled each season versus Mid-American Conference teams as part of the agreement that brought the school's football program into the MAC. The Minutemen won 69-57 at Eastern Michigan in their first true road contest Dec. 3. They will host Miami (Ohio) next month.
UMass improved to 2-0 versus Ohio with an 85-76 home victory last season, but this should be the toughest of its matchups with the MAC this season.
Besides currently having the best record among the Minutemen's four MAC opponents, the Bobcats (7-2) have won all six of their home games - by an average of 16.5 points. Plus, they gave a scare to the only ranked team they've faced despite playing on the road, getting within five points of current-No. 3 Ohio State with less than four minutes left in a 79-69 loss Nov. 12.
That is Ohio's only game against a ranked foe since the 2012 NCAA tournament, when it beat then-No. 13 Michigan before an overtime loss to a fourth-ranked North Carolina team.
Guard Nick Kellogg had a season-high 21 points in last month's loss to the Buckeyes and shoots 50.6 percent while sharing the team scoring lead with Maurice Ndour at 13.9 per game.
Kellogg, held to a season-low four points in Saturday's 72-47 rout of Alabama A&M, went 6 of 9 from the field for 15 points against the Minutemen last season.
The Bobcats haven't hosted a Top 25 opponent since losing 95-58 to then-No. 6 Kentucky on Dec. 30, 1997.
---