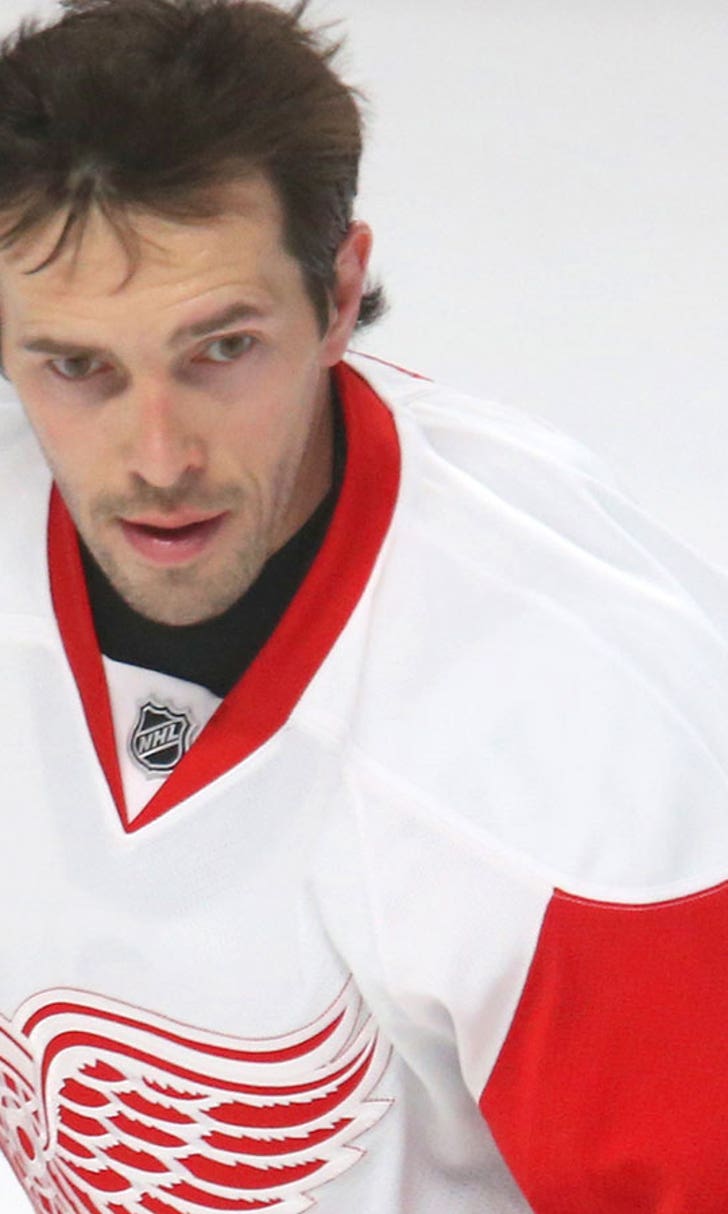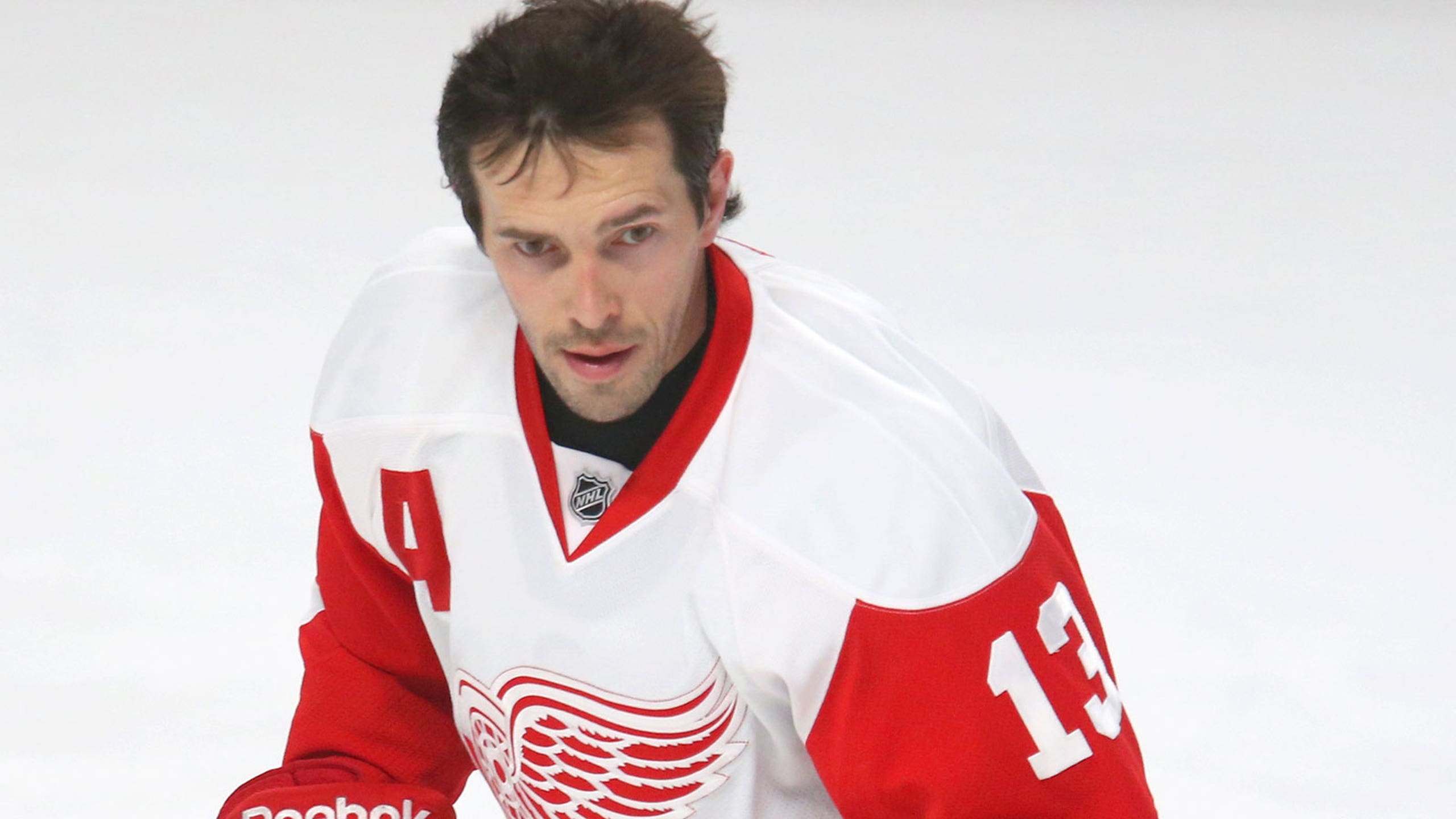 Notes: Wings work off-ice; Datsyuk fine after one game
BY foxsports • October 22, 2014
DETROIT -- It was a little bit of a strange sight. Instead of seeing the Detroit Red Wings skate at Joe Louis Arena, some were tossing a football around.
Some of the Swedish players were reluctant to show off their football-throwing form in front of reporters.
The Wings were originally supposed to skate Wednesday, but coach Mike Babcock decided to do something different.
"We never got home till late, late, late," Babcock said. "I just thought I want energy (Thursday). I didn't know what was right for sure. We wanted to clear a lot up in our game so we had a meeting here today. We dealt with our power play a little bit and we felt we can score a lot better by being harder, we haven't been. We're just trying to evolve our game so we did that."
In addition to off-ice workouts, the Wings played a little dodge ball, which was fine with the players.
"I think it was more the fact that we got home pretty late with the game going to overtime," Niklas Kronwall said. "We didn't get out of there as early as we should have or would have otherwise. Everyone was probably home a little after 2:30 or something like that with the customs and everything. I think it was good. Come down here, have some meetings and have some activity with the team."
DATSYUK FINE AFTER ONE GAME
Datsyuk's game is still coming around but he felt fine after playing in his first game of the season Tuesday.
"Some I thought I could have had better play, be stronger on the puck," Datsyuk said. "I think every game will be much better and I'll feel much comfortable."
Babcock isn't expecting vintage Datsyuk right away.
"He's an elite player, but when you miss training camp, Helmer's (Darren Helm) the same way, it takes you some time," Babcock said. "I don't care how good a player you are, the NHL is flying out there. You come back and you're not up to pace, it shows."
Datsyuk, who suffered a separated shoulder Sept. 22 in the first preseason game, said his shoulder made it through without any problems.
"No, it was fine, not shots," Datsyuk said. No shots on net either."
Datsyuk did, in fact, have a shot that went in the net, but unfortunately for him the goal was disallowed because of contact between Justin Abdelkader and Canadiens goaltender Carey Price.
"I don't have great emotion," Datsyuk said. "I see right away they stop, they say no goal. I think sometimes they make good call, bad call, it's his job."
Babcock was pragmatic about the call.
"What are you going to do," Babcock said. "Pricer does a good job (Tuesday) night. He sold it pretty well, pushing off. I would like Abby to go to the net all the time. It'll all work out over time so I'm not as concerned. He pushed across and bumped into him. Our guy never bumped into him.
"Look at all four goals last night and the goalies were bumped on all four. One was called back. Abby drove on the first one and P.K. (Subban) bumped his goalie. (David) Desharnais went to the net and bumped Kronner into our goalie. So that's two of them. (Alex) Galchenyuk bumped (Kyle) Quincey into our goalie. There might be something to it."
PENGUINS COMING TO TOWN
The Wings are going to need that penalty kill to be in top form Thursday when the Pittsburgh Penguins come to town. 
Unlike the Wings, the Penguins have the top power play in the league at 47.1 percent, scoring eight goals on 17 chances.
"We just looked at their power play goals a second ago and they're leading the league in power play percentage," Babcock said. "We'll watch them (Wednesday night). It's good of them to be playing Philly (Wednesday night)."
When you think Penguins, naturally the first thought is Sidney Crosby and Evgeni Malkin.
"Malkin and Crosby are absolutely two of the best players in the world," Kronwall said. "And it's always a big challenge of course."
Crosby has four goals and five assists in just four games.
"That's it?" Kronwall quipped. "He's so good. And it's not just one player that's going to match up against him. We need everybody that's on the ice out there to be aware and try to take the space away from him as much as possible."
But the Wings can't forget about players like Patric Hornqvist, who has four goals and four assists, and Chris Kunitz, who has two goals and three assists.
Kunitz has done well against the Wings, with six goals and eight assists in 23 career games.
---
---