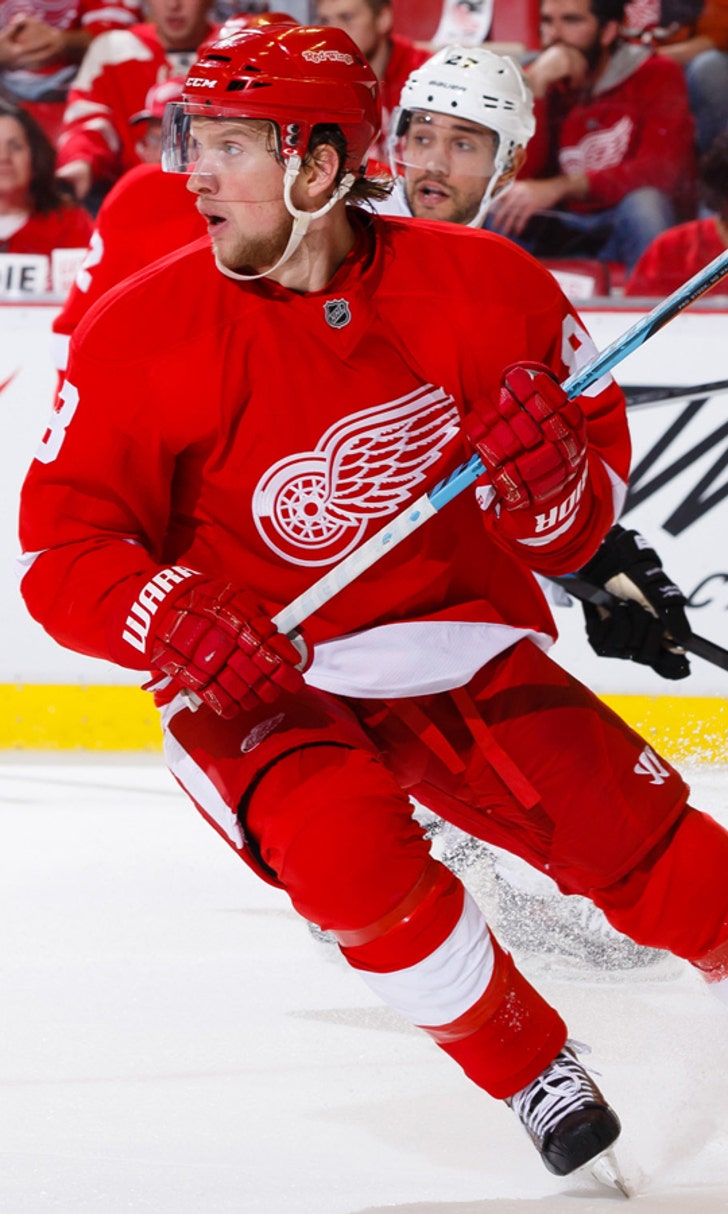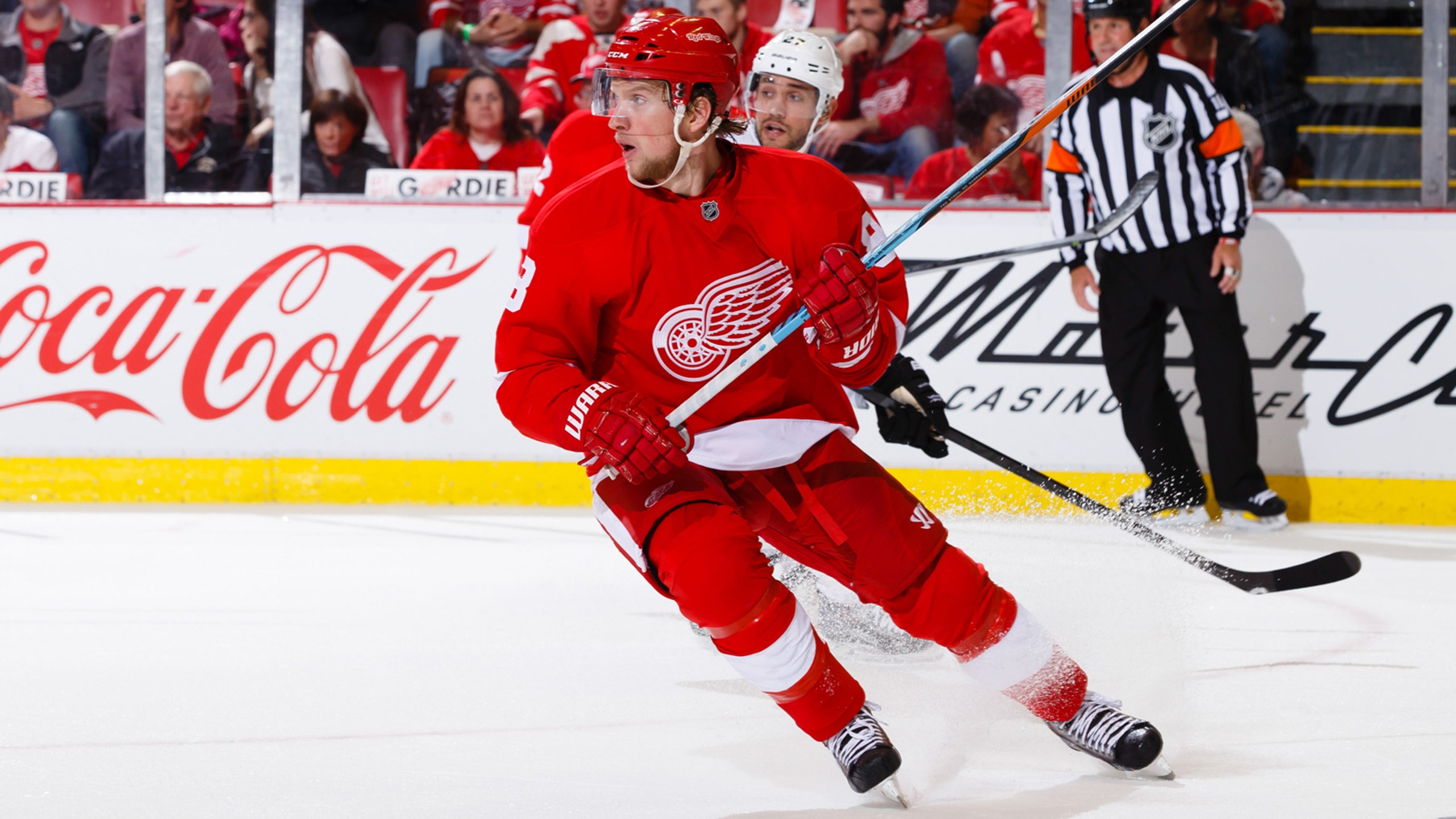 Notes: Abdelkader returns to practice
BY foxsports • December 9, 2014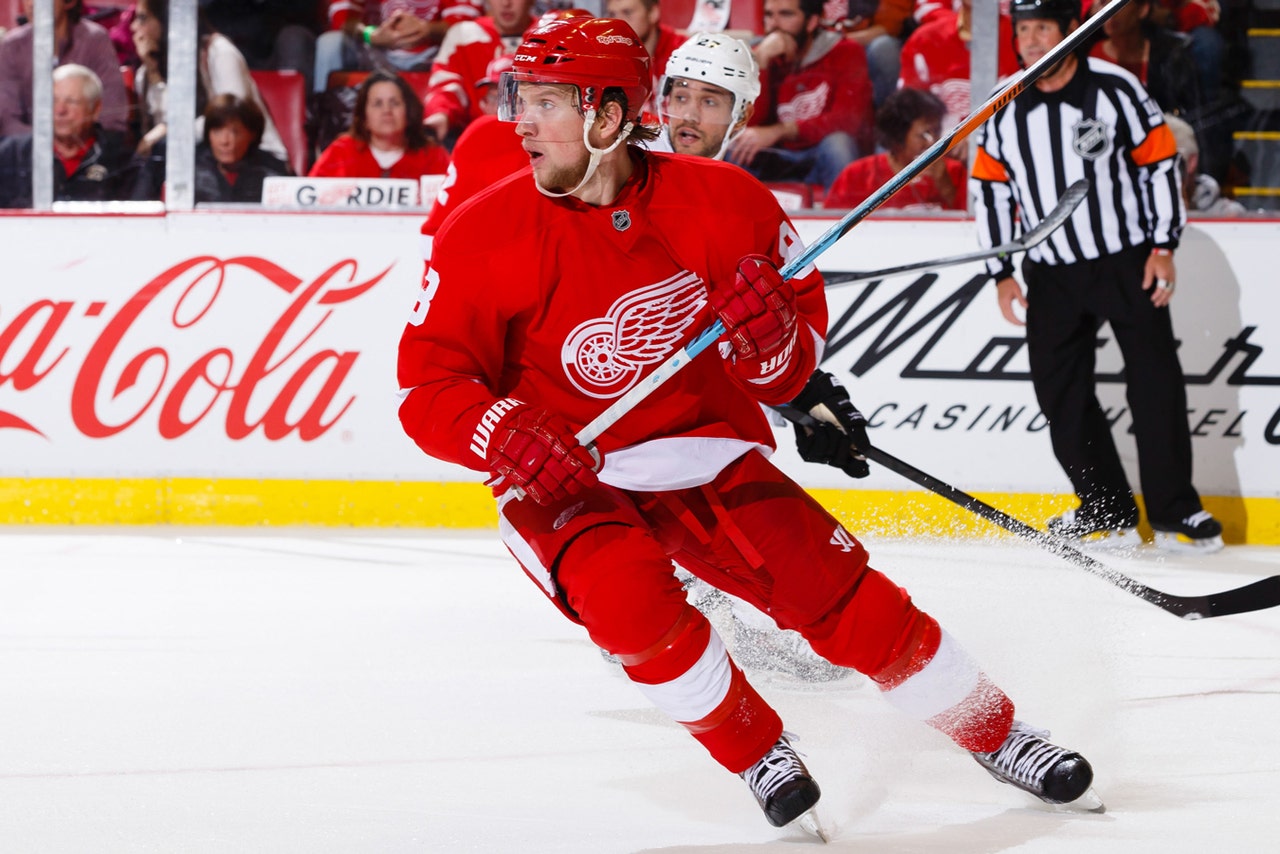 Although he was wearing the grey, no-contact jersey, Justin Abdelkader practiced with his teammates Tuesday.
However, he won't play Wednesday against the Toronto Maple Leafs.
Abdelkader had a slight separation of his left shoulder after a hit by Vancouver's Luca Sbisa Nov. 30.
"It's great to have him out there," coach Mike Babcock said. "He's an important part of our team. We should have him back soon."
Abdelkader said he's not sure exactly when he'll be able to have contact.
"It's just one of those things where you just can't put an exact timeline on things," Abdelkader said. "You've just got to kind of see how it feels, see the trainers and I guess I've got to get my strength back and full range of motion."
Abdelkader said there were some things in practice where he could still tell he had an injury/
"Just full range of motion. Shooting is going to take a little bit," Abdelkader said. "I think it was positive that I was able to skate out there and do lots of things. Hopefully, it'll keep coming as quickly as it has the past few days."
LEAFS TWICE THIS WEEK
The Wings face division rival Toronto twice this week, at home Wednesday and at Toronto Saturday.
The Leafs have 31 points in 26 games and stand fourth in the Atlantic Division.
"Good team, playing well, lots of offensive punch," Babcock said. "We're going to have our hands full this week with Florida and them. They're huge games for our team. We get a chance to watch them (Tuesday night) and get ready for them (Wednesday). We get two days off, haven't had two days off here in a while so it's time to play."
Howard knows that he'll have his work cut out for him. The Maple Leafs are second in the division with 89 goals.
"They're a team that lives off transition, they want to get the puck onto their forwards' sticks and make plays," Howard said. "It's just important for us to keep going the way we have been, rolling four lines, keeping them off our D and having fun in the offensive zone."
Toronto-born forward Stephen Weiss is looking forward to it.
"It's awesome," Weiss said. "Those are fun games to play in. You get a lot of Toronto fans who come down obviously, and me being from that area is always fun to play against them. You know a lot of family and friends are watching, and obviously you mix in an Original Six and the tradition and the history of both teams it's much better."
Since Weiss was injured most of last season, he never got to play in Toronto.
"Anytime you go there to play, especially for the hometown guys, it's pretty special," Weiss said. "Growing up and watching that team it's always fun going to the Air Canada Centre to play the Leafs, especially now as I'm getting a little bit older and you start to appreciate it a little bit more."
Weiss said he'd have to wait to hear from his mother to find out how many tickets he'll need to get for Saturday.
***If multimedia does not appear right away, please click refresh***
---