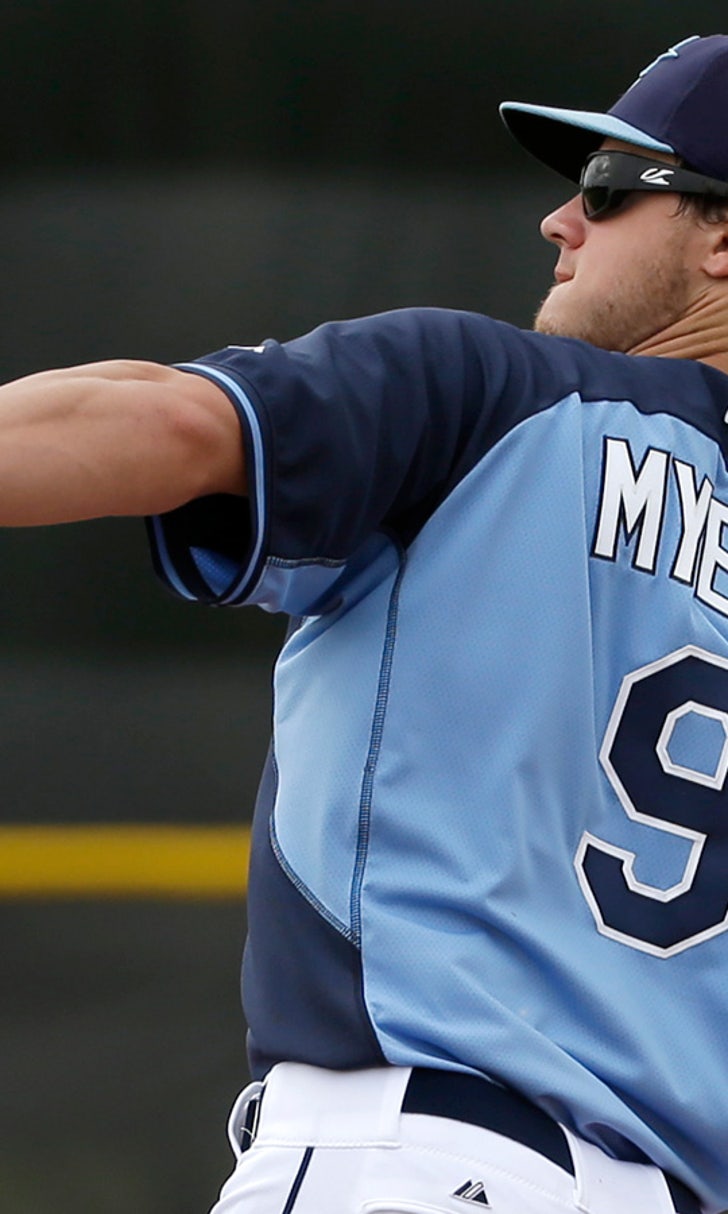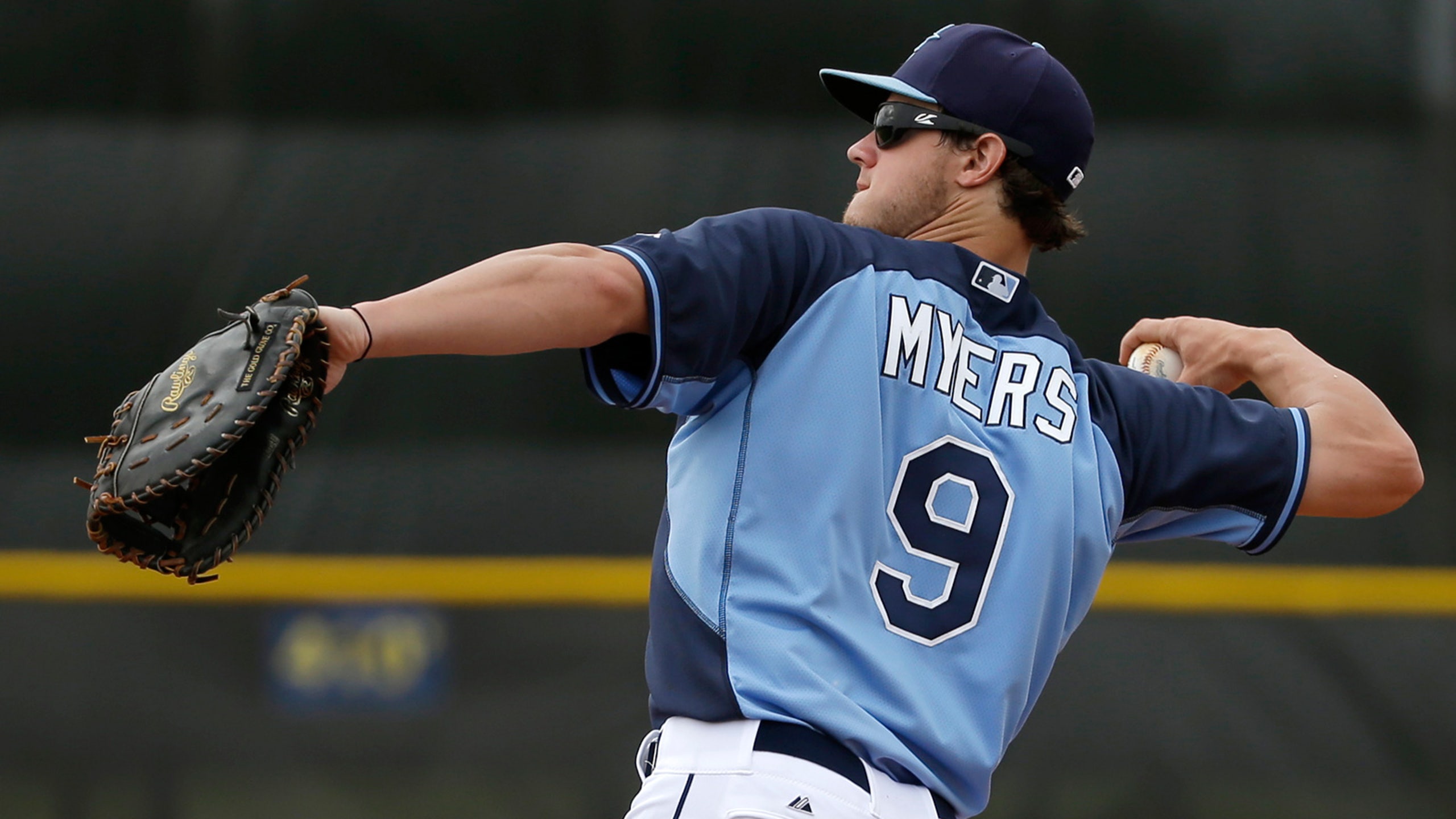 Notebook: Wil Myers fine, resting bruised quad
BY foxsports • March 16, 2014
PORT CHARLOTTE, Fla. -- The headline came early Sunday morning: There's no need to worry about outfielder Wil Myers.
The reigning American League Rookie of the Year said he's fine after he left a game against the Pittsburgh Pirates on Saturday in Bradenton, Fla., with a bruised quadriceps in his right leg during the third inning. As expected, he was out of the lineup for the Tampa Bay Rays' 8-4 victory over the Boston Red Sox at Charlotte Sports Park.
"Just a bruise," Myers said. "I woke up this morning, and it was a lot better than I thought it was going to be. I'm staying cautious today."
Myers said he could return Tuesday when the Rays play the Minnesota Twins in Fort Myers, Fla., though nothing is determined yet because, as he relayed, "we'll be really cautious here." He's hitting .154 (4 for 26) with 1 RBI and seven strikeouts in 10 games this spring.
"He's fine. It just got him in an awkward spot," Rays manager Joe Maddon said. "Sometimes, you do things like that, and it almost hits you in a nerve, and it will cause an even bigger reaction. But he's fine."
MATT MOORE FEELING OK
This hasn't been the smoothest of springs for left-hander Matt Moore, who's 1-1 with a 6.35 ERA in three starts.
The best news for him? He lived a spring funk last year.
Moore entered the regular season with many questions after he went 0-2 with a 3.80 ERA in six appearances (five starts) in 2013. Still, he recovered well in the following months, earning his first All-Star Game invite during a year in which he finished 17-4 with a 3.29 ERA.
"I think Joe and I spoke briefly about that," Moore said of the parallels to last spring. "It is something that's nice piece of mind when your manager comes up to you and kind of gives you that assurance that there are no worries here."
Moore is moving forward without worries as well. He said he feels more comfortable this spring, which gives him confidence he'll be fine.
"I think I feel a lot better, a lot higher energy coming to the field everyday," Moore said. "I'm not sure what to attest that to for last year. It's not like I was lackadaisical or not looking forward to coming in here. But to create that energy out of my body to pull it out, it wasn't quite how it feels right now."
VIRTUAL REALITY BRAGGING RIGHTS
Right-hander Alex Cobb has become one of the best young arms on the Rays' staff. Now he has a new title to carry this spring: Xbox 360 champion.
In recent weeks, Rays pitchers have staged an "EA Sports NHL 14" tournament on a console located in a stall between the lockers for left-hander David Price and right-hander Jeremy Hellickson. Cobb claimed bragging rights in the double-elimination event while using a virtual version of the New Jersey Devils.
The prize: A blow-up replica of the Stanley Cup hangs above the small television used to stage the competition. But there are no plans for Cobb to claim his reward soon, for a simple reason.
"I can't get it down," he said.
INSTANT REPLAY TESTING
Sunday's game was the only one scheduled at Charlotte Sports Park this spring that will test Major League Baseball's new instant replay system. The Rays have five road games scheduled with instant replay. Neither the Rays nor the Red Sox made challenges.
NEW ATTENDANCE RECORD
The Rays and Red Sox set a new Charlotte Sports Park attendance mark. The 7,852 who watched Sunday broke the old record of 7,834 who observed a matchup between the Rays and New York Yankees on March 19, 2010.
You can follow Andrew Astleford on Twitter @aastleford or email him at aastleford@gmail.com.
---