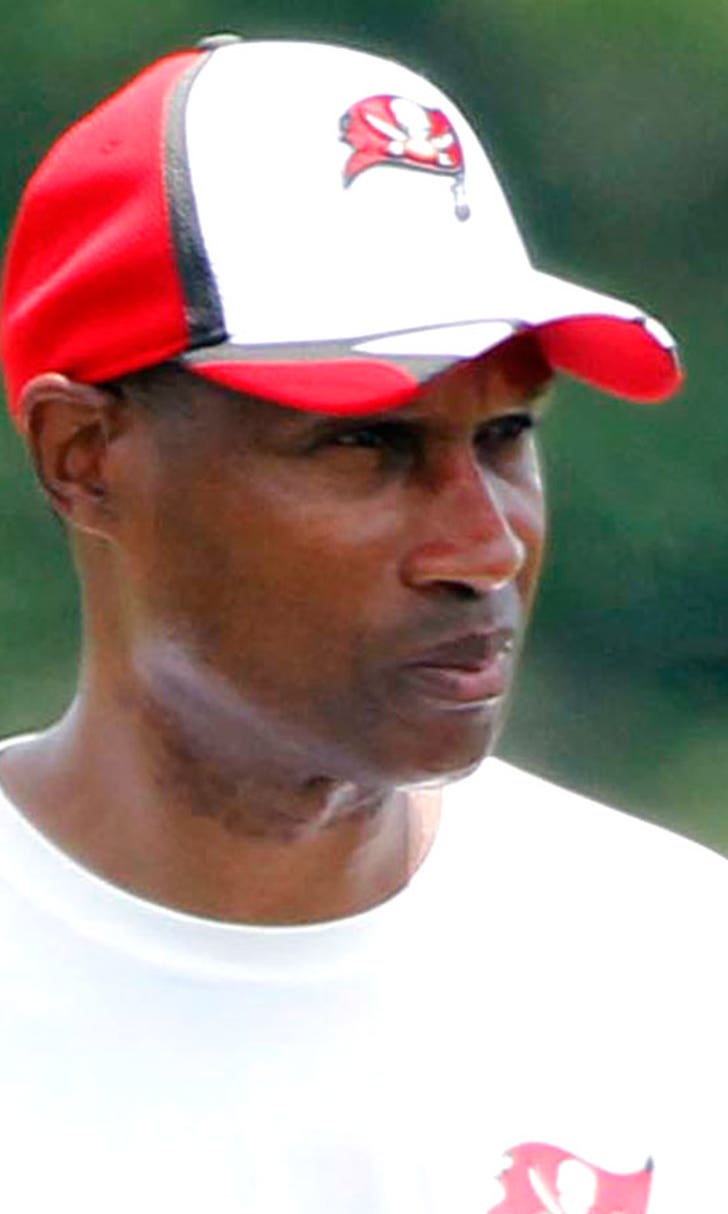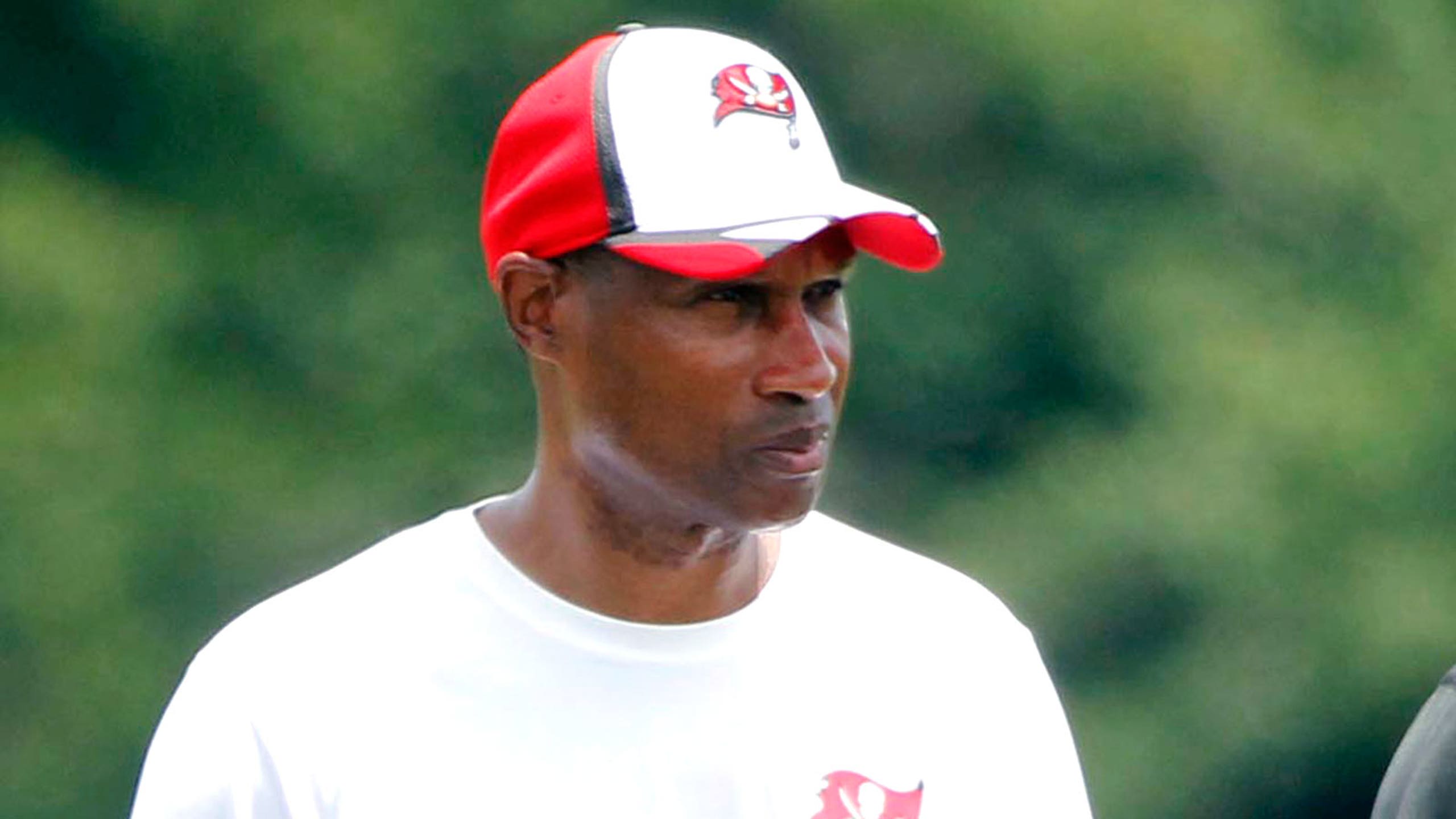 Notebook: Vikings, Bucs defenses headed in different directions
BY foxsports • October 24, 2014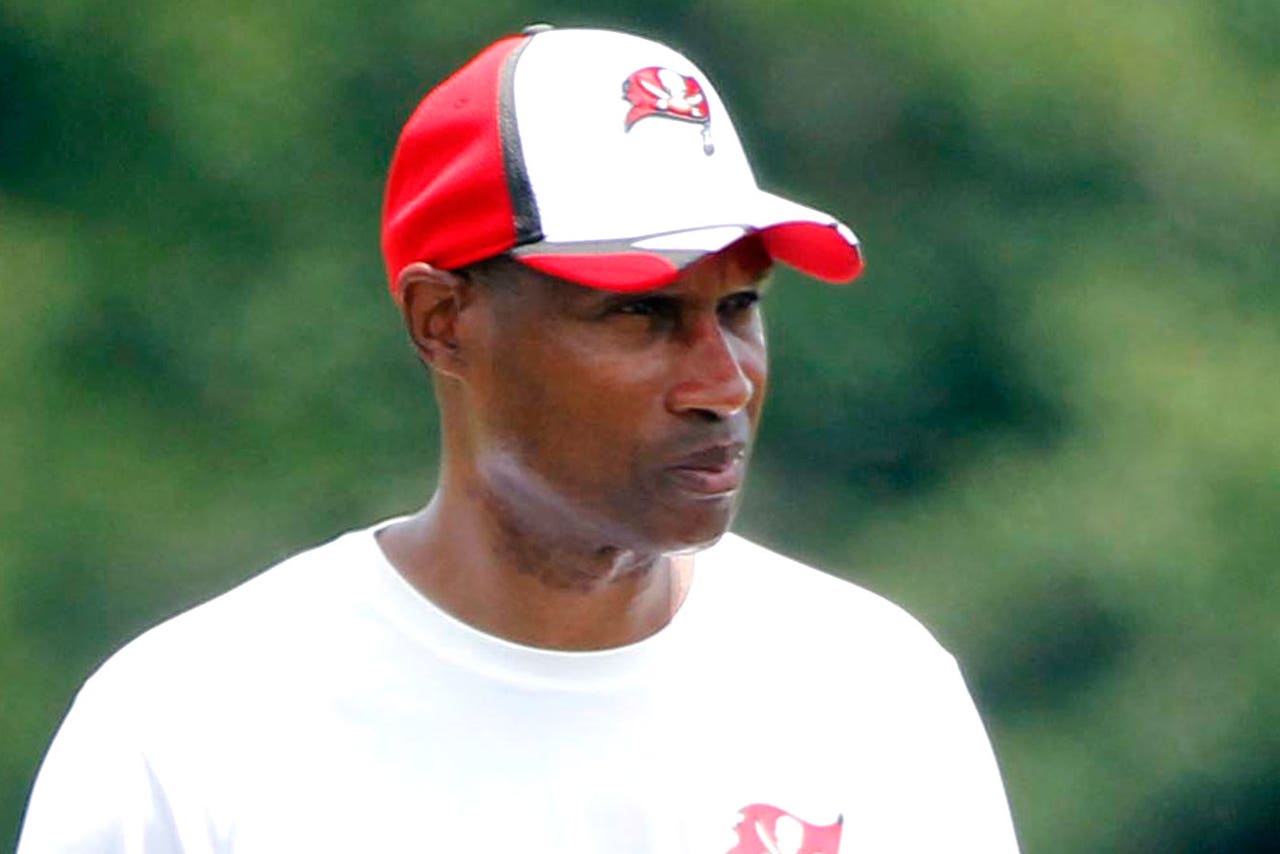 EDEN PRAIRIE, Minn. --€" There will be plenty of familiarity this weekend when the Minnesota Vikings travel to Tampa to face the Buccaneers, no connection more recognizable than Minnesota seeing former head coach Leslie Frazier on the other sideline as Tampa Bay's defensive coordinator.
Vikings coach Mike Zimmer can reunite with defensive end Michael Johnson after the two were together for four seasons with the Cincinnati Bengals. Minnesota offensive coordinator Norv Turner will see one of his former pupils, receiver Vincent Jackson, on the other side. The same goes for Vikings defensive backs coach Jerry Gray and Buccaneers cornerback Alterraun Verner.
"He will be pumped up," Minnesota defensive end Everson Griffen said of facing Frazier. "I was with coach Frazier for four years now and he was a great dude, taught me a lot of things and now he's with Tampa and our whole purpose is to go out there and beat him. Every game means a lot, but when you get to face your former coach it's a little more exciting."
The association likely to play the biggest factor in Sunday's game is what Minnesota's offense will see when it looks across the line of scrimmage. The Vikings are facing a defense rooted in the Cover-2 scheme, the defense employed by Frazier during his time in Minnesota.
Coincidentally, Frazier is facing some of the same issues he encountered during his final seasons with the Vikings. The defense has hemorrhaged yards and points.
Last year, Minnesota allowed the most points in the NFL and the second-most yards in Frazier's final season as coach. Tampa Bay is last in the league in points (34.0) and yards (422.8) per game this season.
The recent history of the Cover-2 defense has led detractors to say it's outdated and can't succeed with the skill and precision of quarterbacks these days. While no team runs the Cover 2 exclusively, the Buccaneers feature it with Frazier and coach Lovie Smith.
"I've been doing this defense since 1996 and whoever says (it's outdated) doesn't know what they're talking about," Smith said this week on a conference call. "When people say the Tampa 2, it's more than the Tampa 2. You play Cover 2, but it's just a small part of what we do. Every team in the league plays some form of Cover 2. When it's described that way and how it can't work, Cover 2 has been around since the beginning of time and it's not going anywhere."
Zimmer changed Minnesota's approach this season, but he agrees with Smith.
"I don't think the defense is obsolete or anything like that," Zimmer said. "I mean, we still use it and it's not like it's every single play. I think if you did it every single play, they'd probably figure it out."
Zimmer also believes in the evolution of defenses in the NFL and said the NFL is always adapting and is cyclical. His scheme is varied.
So far, it's been successful.
While there have been additions and subtractions, the Vikings went from perhaps the league's worst defense last year and are now 14th in points (22.9) and 13th in yards (337.9) per game.
"We still do some of what they do," Zimmer said of the Tampa-2 defense. "Our front, we play maybe a little different technique but we line up very similar to the way they line up, our linebackers and things like that. They have different names for them but a lot of the blitzes are still the same."
Zimmer said he copied the Tampa 2 when he was the Dallas Cowboys' defensive coordinator and the Buccaneers were riding the defense to success with players like Warren Sapp, Derrick Brooks, Ronde Barber and John Lynch.
"I think we went almost exclusively to it," Zimmer said. "I've talked with Monte Kiffin. I can remember when I was in Dallas, we were playing Tampa Bay and John Lynch is telling, 'Hey, they're running our defense. They're doing the exact same things.' So, yeah, always have."
Players are looking forward to seeing more than a familiar defense.
"Coach Frazier was a great guy around here; great mentor to a lot of younger guys, myself included," linebacker Jasper Brinkley said. "He was just a great person to talk to and know. I'm fortunate to have a guy like that that had the ability to touch my life, not only as a coach but as a man. And having the opportunity to see him this weekend will be a great opportunity."
Frazier, fired after three-plus seasons as Minnesota's coach with a 21-32-1 record, found a landing spot quickly this year by joining Smith in his first year as Tampa Bay's head coach.
"The year that I was off, I didn't plan on having the opportunity to hire Leslie," Smith said this week. "But when he was available, I've known him a long time, I've competed against his teams for a long time. It was a natural fit. We both see things in a similar way. I couldn't be happier to have him on my staff."
A message of hope: Zimmer's first season as the Vikings' coach hasn't been easy as he's had to guide his team through a difficult early-season schedule, several key injuries and a few legal troubles. One fan in particular hopes Minnesota is through the worst.
Alex Loehlein, an 8-year-old with Duchenne Muscular Dystrophy, attended practice last week thanks to the HopeKids organization. The Vikings will often have special visitors, especially on Saturdays.
Loehlein sent Zimmer a thank-you card this week. Zimmer read the card as he talked to the media on Friday.
"He said, 'Dear, Mr. Zimmer, thanks for letting me watch your practice last Saturday, it was fun. The players were nice and signed my Viking helmet. My grandpa said to expect good luck for you because you have used up all of your bad luck already.' I appreciate Alex," Zimmer said.
Loehlein's condition is a form of muscular dystrophy that results in muscle degeneration, with no known cure.
Injury updates: Cornerback Josh Robinson missed Friday's practice with an ankle injury and is listed as questionable for Sunday's game. He was injured during Thursday's practice when he said he rolled his ankle.
Zimmer wasn't sure if Robinson would be able to play Sunday and said the team would evaluate Robinson on Saturday. Robinson believed he might be ready to play.
"Yeah, we definitely think we're treating it and continue to try and get some treatment and rest on it and we'll be ready in a couple days," Robinson said.
Tight end Kyle Rudolph is out for Sunday as he continues to work himself back from double sports hernia surgery. Rudolph has been running on the side during practice, but hasn't joined any team drills. Linebacker Gerald Hodges (hamstring) is doubtful.
Guard Vladimir Ducasse (knee) and safety Antone Exum (ankle) were full participants in Friday's practice and are questionable.
Center John Sullivan (concussion) returned to full practice and should be in line to start on Sunday. Joe Berger, who replaced Sullivan on Sunday, was getting some practice time with the first-team offense at right guard where Ducasse had been playing before he was hurt Sunday.
"Anytime you get on the field it's a chance to show everybody what you can do," Berger said. "Preseason doesn't really show it. Practice doesn't show it. When you get a chance to play on Sunday that's when you show the coaching staff here, people on TV, everybody."
Zimmer wouldn't commit to who would start on Sunday. Signs pointed to Berger possibly starting Sunday, though.
"I've been in the room with them for four years," Berger said of working with the starters. "I'd like to think with that time you understand each other a little bit; if nothing else, how to communicate with each other."
Follow Brian Hall on Twitter
---